The Gallery at the JamFactory.
The best of South Australia's creative spaces, where you can discover artists and their work.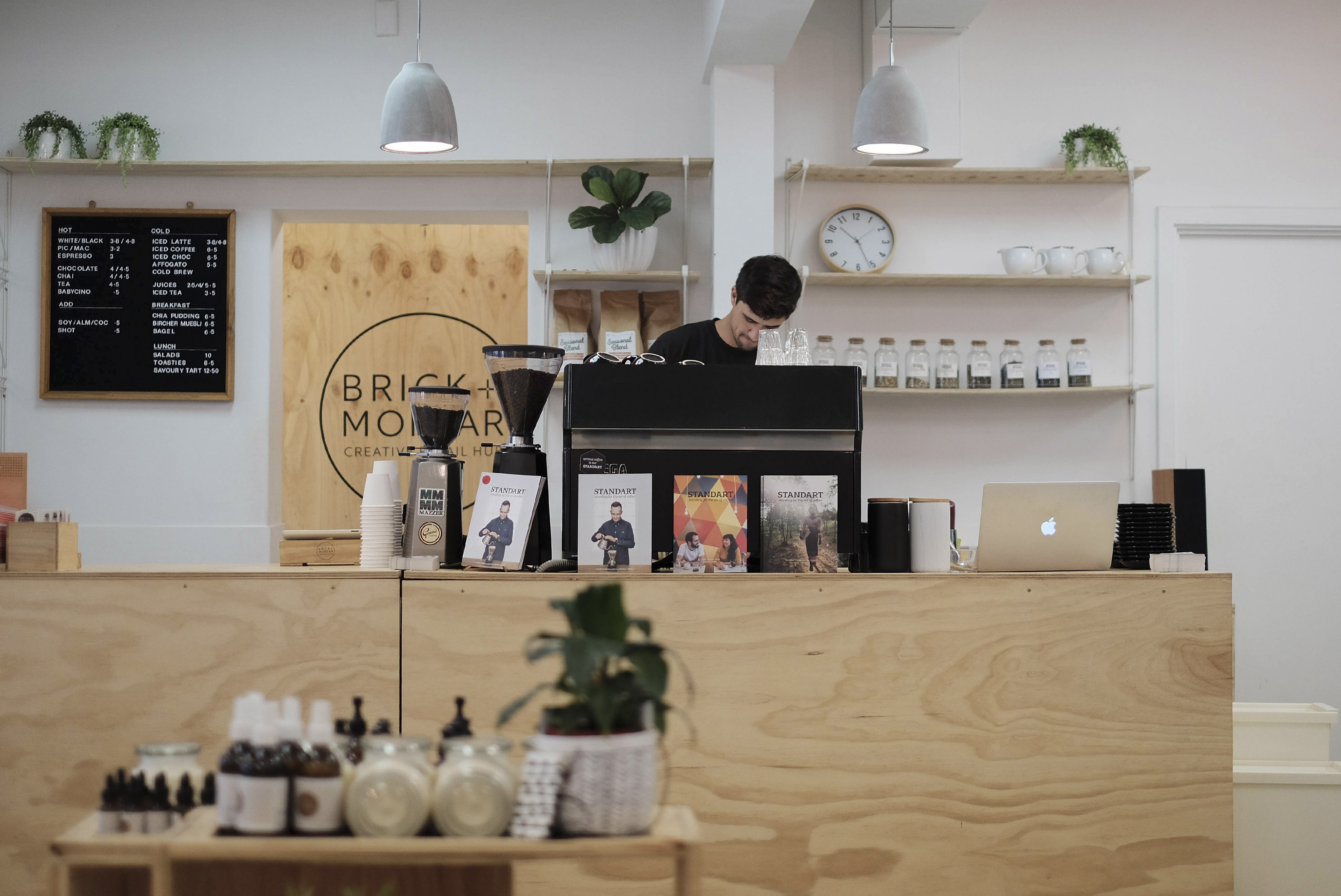 Brick+Mortar Creative is a cafe, a retail space for local independent designers, coworking studios for creative businesses, and a space to hold workshops, events and exhibitions.
Open seven days Monday-Saturday 8am-5pm, Sunday 10am-4pm.
t: 0452 140 849 e: hello@brickandmortarcreative.com.au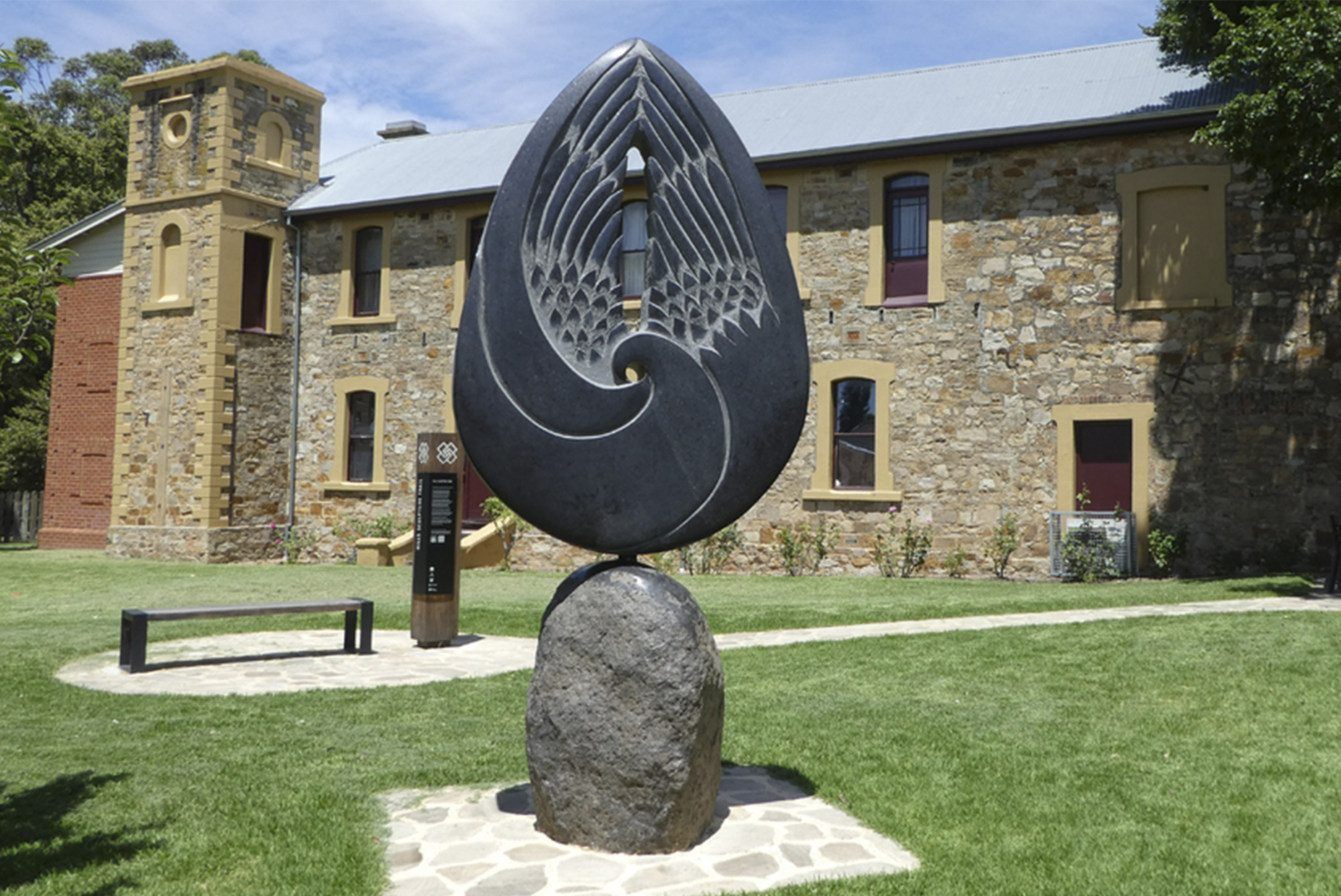 Hahndorf Academy is a hub of creativity, heritage and contemporary culture. The shop, art galleries and museum all act to support local art and heritage.
The Academy Shop showcases South Australian artists and makers who work across a variety of mediums including glass, jewellery, prints, paintings, ceramics, scarves and homewares.
The Art Galleries have a busy exhibition program of contemporary art including work by local and interstate artists, community and disability groups.
The Museum preserves and cherishes the artifacts of early Prussian migrants and settlers. It is committed to telling the stories of the Peramangk people, Sir Hans Heysen and the history of Hahndorf.
The Academy also supports and promotes the local creative community through workshops, art prizes, professional development opportunities and partnerships with other organisations, including Country Arts SA.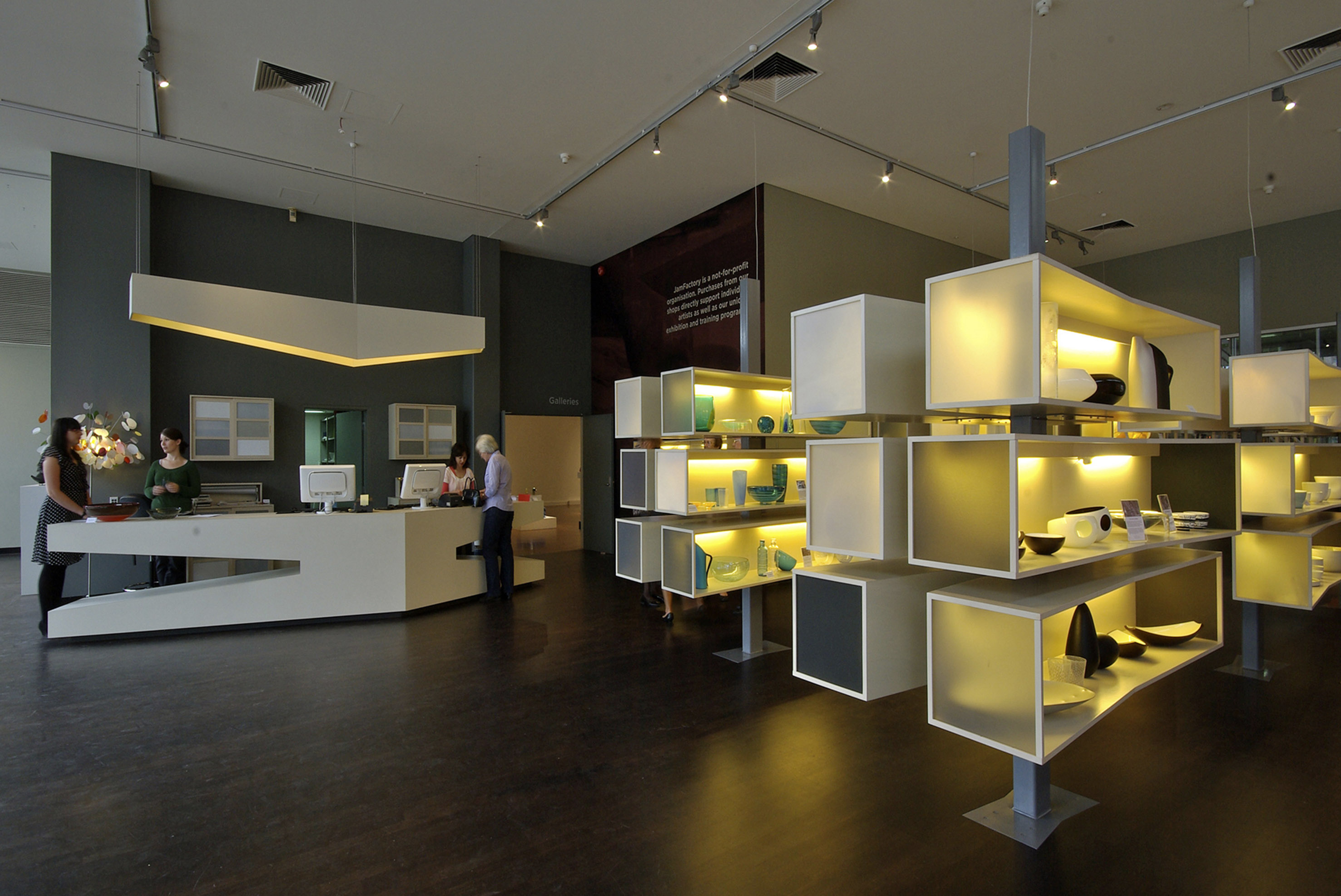 For over 40 years, JamFactory has been supporting and promoting innovative and outstanding craft and design through their studios, galleries and shops.

Located in Adelaide's West End Creative Precinct, with a secondary site at Seppeltsfield in the Barossa, JamFactory is a unique not-for-profit organisation supported by the South Australian Government and recognised globally as a centre for excellence.
JamFactory's shops, exhibitions, public programs and touring exhibitions promote the best Australian craft and design talent. All purchases made from JamFactory directly support our training and exhibition program.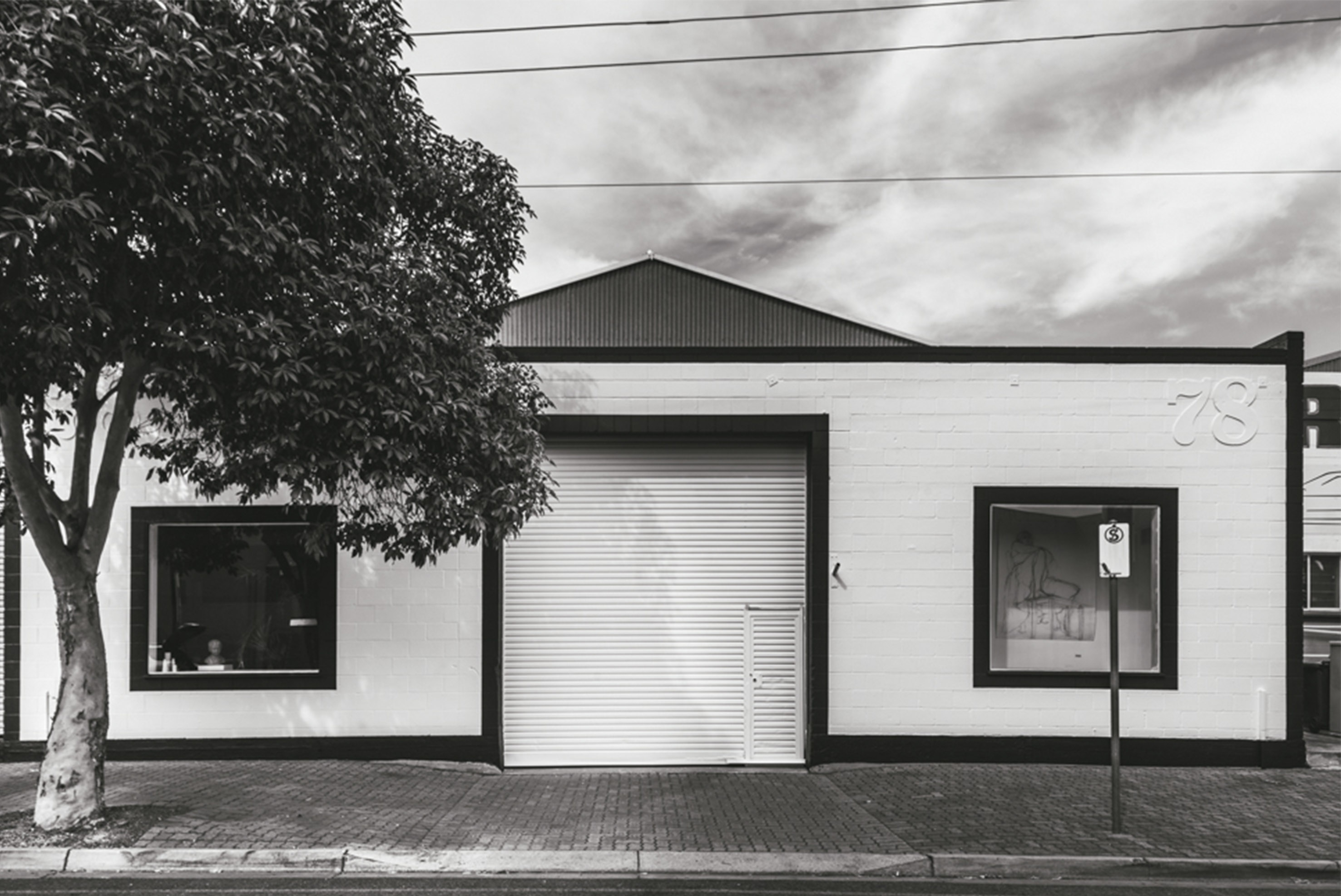 Central Studios is one of the longest continuously running studio collectives in Australia. They continue to provide space for artists to develop their practice and build their careers.
Central Studios is part of the vibrant arts community in Adelaide and has helped to enhance the reputation of Adelaide as an arts destination.
The current artists of Central Studios combined continue to exhibit in exhibitions throughout Australia and internationally.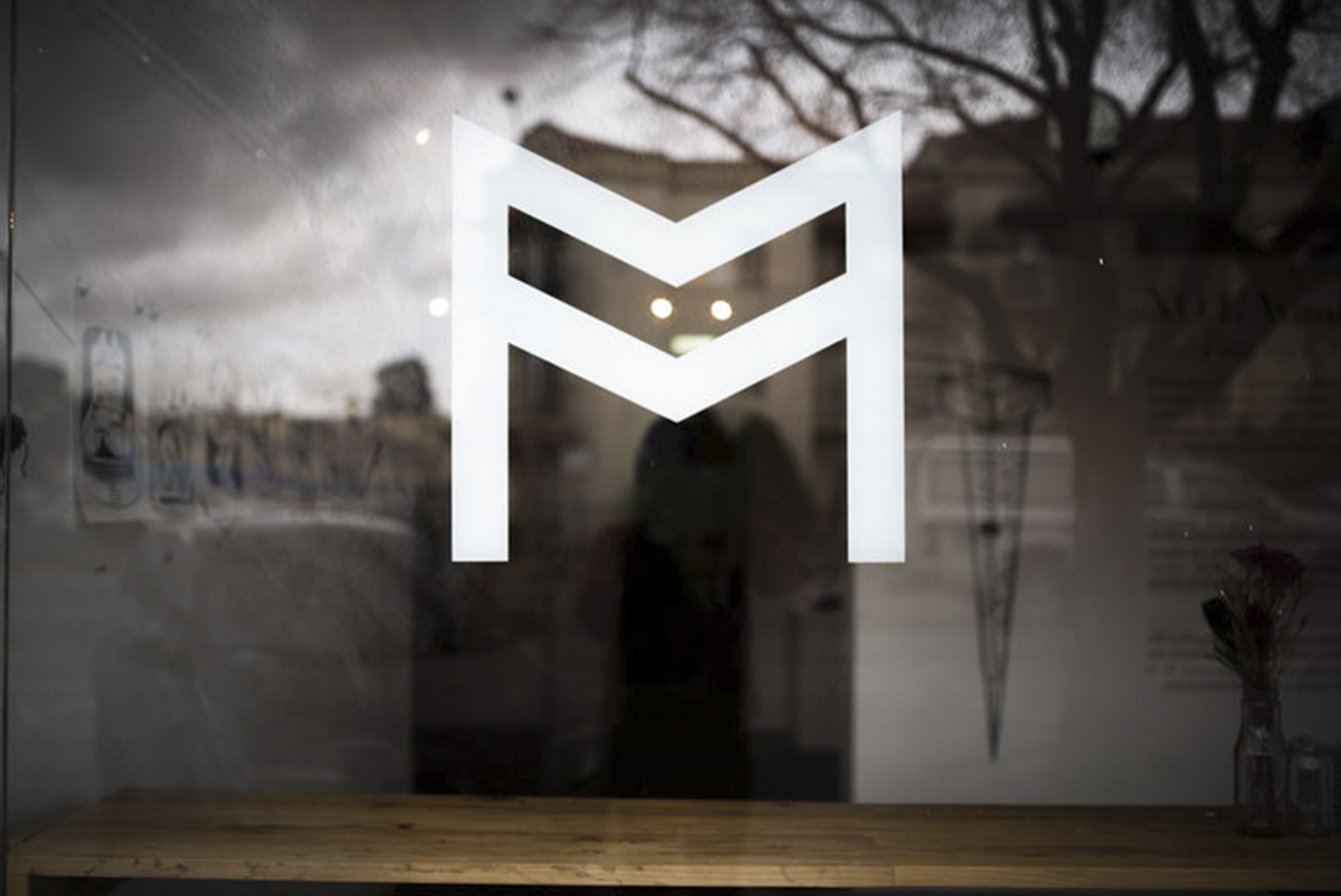 Space to Create. Room to Grow. Opportunities to Connect.

The Mill is a multi-arts not for profit organisation based in Adelaide's CBD. The Angas Street Studios are home to more than 30 local artists and creative practitioners.
The Mill is a supportive environment for artists to establish and grow a sustainable career; offering business support, opportunities for informed critique and professional development from international and local mentors.
The Mill is well respected and valued within the local, national and international arts ecosystem. Since inception in 2013, it has been an incubator for artist development and interdisciplinary innovation.
They celebrate and foster interdisciplinary practice; encouraging collaboration between artists from diverse backgrounds.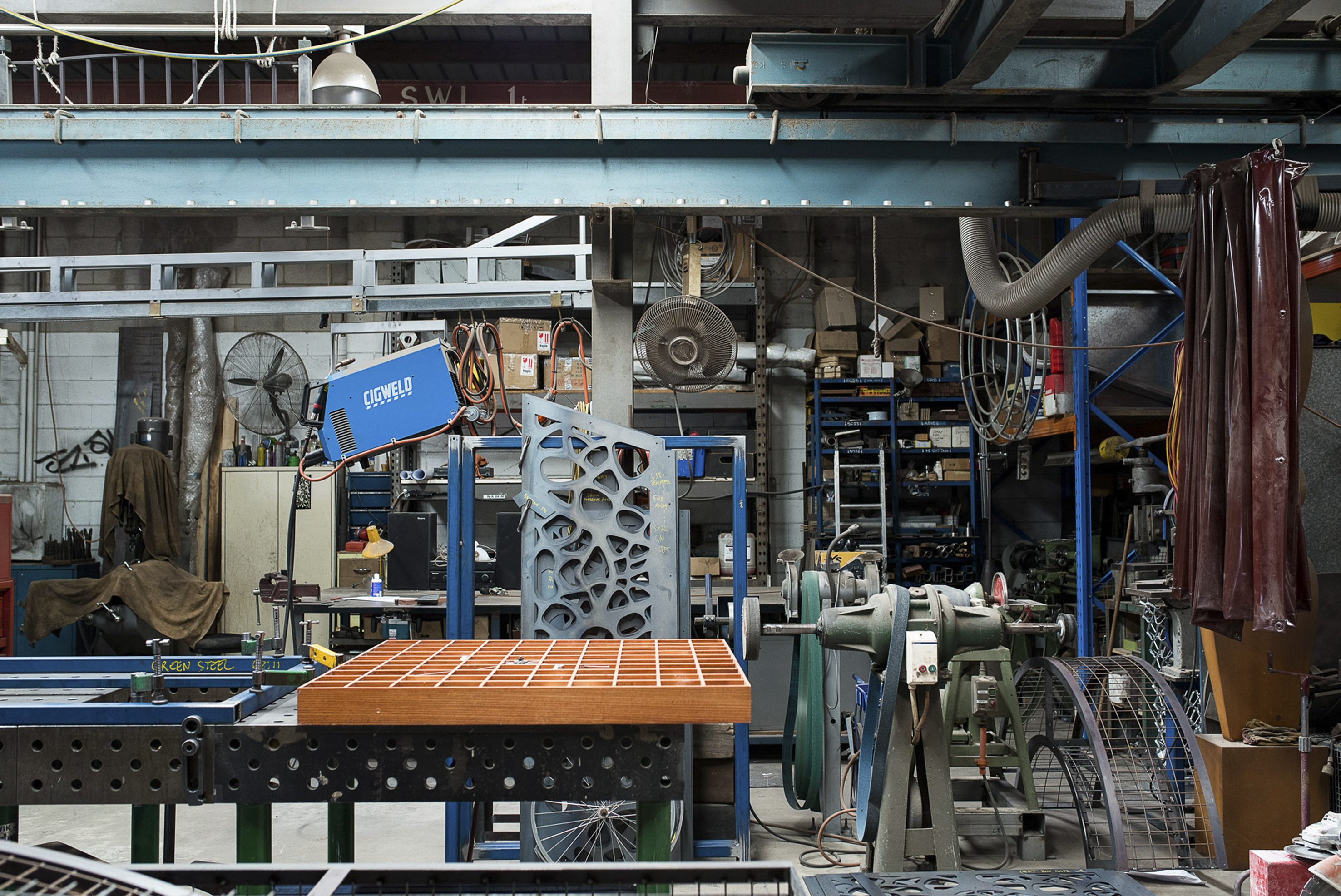 Established in 1998, George Street Studios is comprised of a unique group of award-winning designers, makers and artists working collectively and individually for private, commercial and public sector clients. Renowned for excellence in design and exceptional attention to detail, they work closely with clients and commissioners to produce original, high quality, bespoke products and solutions. Outcomes include high profile public art projects, urban street furniture and infrastructure, fine art, graphic design, product development and specialised one-off short product runs.
Located in the semi-industrial fringe of Adelaide's CBD, George Street Studios is part of a dynamic local creative, social and cafe community.
George Street Studios are:
Tony Rosella Design and Fabrication
Astra Parker
Lex Stobie
David McMurray and Martin Murray – Design and Fabrication
Greg Healey – GH Design
Gregg Mitchell
Groundplay
Artist Run Initiatives (ARIs)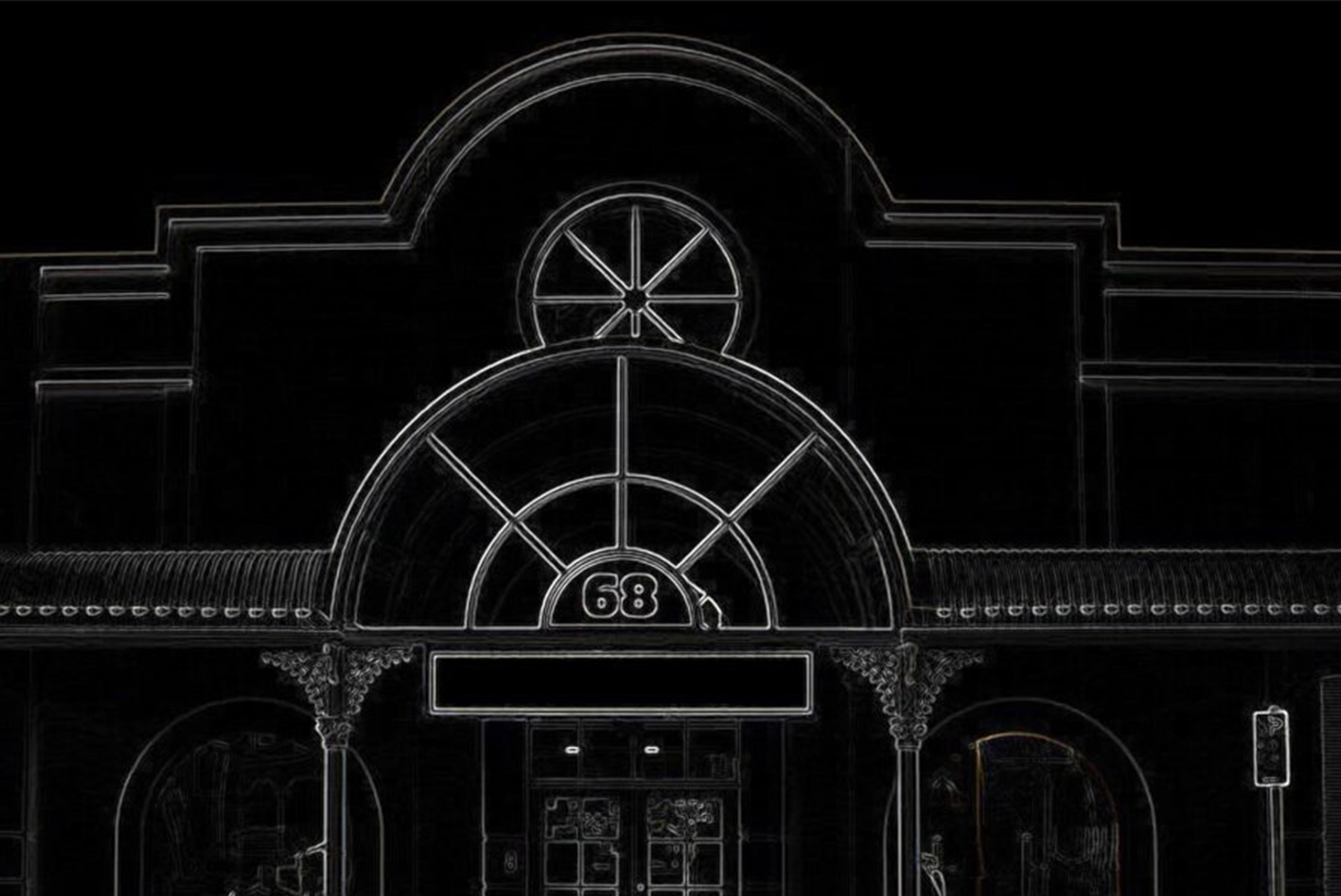 ​Collective Haunt Inc. is Adelaide's newest artist run initiative, comprised of artists' studios and exhibition space. Located on the Norwood Parade, Collective Haunt is focussed on supporting a diverse range of artistic talent through our studios and exhibition program.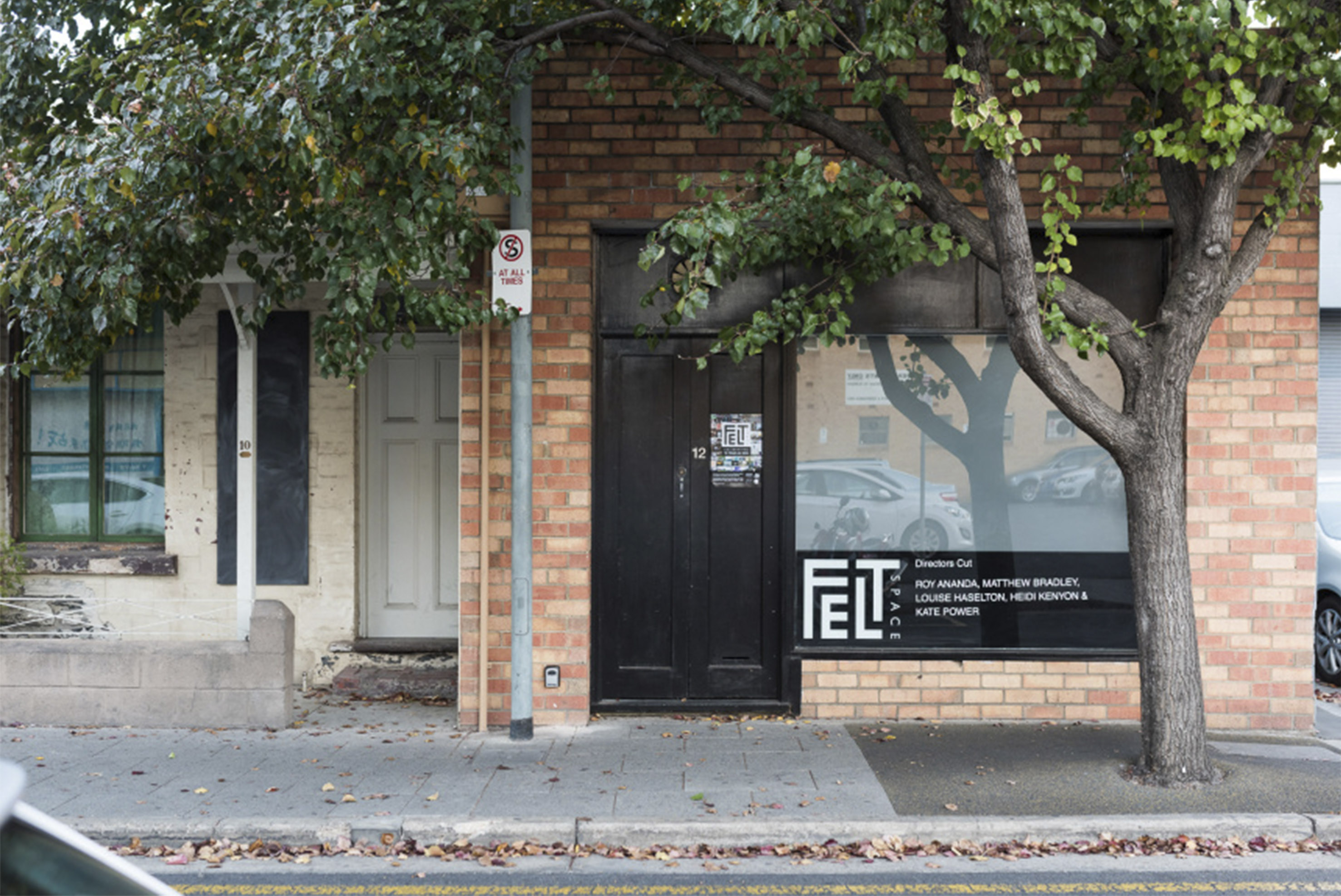 FELTspace is an artist-run organisation supporting, developing and presenting emerging, experimental, and diverse exhibitions and public programs. Their gallery is located at 12 Compton Street, Adelaide.
Openings occur on the first Wednesday of every month.
Established in 2008 with an exhibition space at the heart of Adelaide's Central Market district, FELTspace has quickly become a centre for the emerging contemporary visual arts community. Remaining an important site for the development, exhibition and discussion of new work by emerging and recognised visual artists in South Australia. FELTspace has a focus on promoting emerging and early career artists, with opportunities for more established artists to show in a non-commercial and non-institutional space.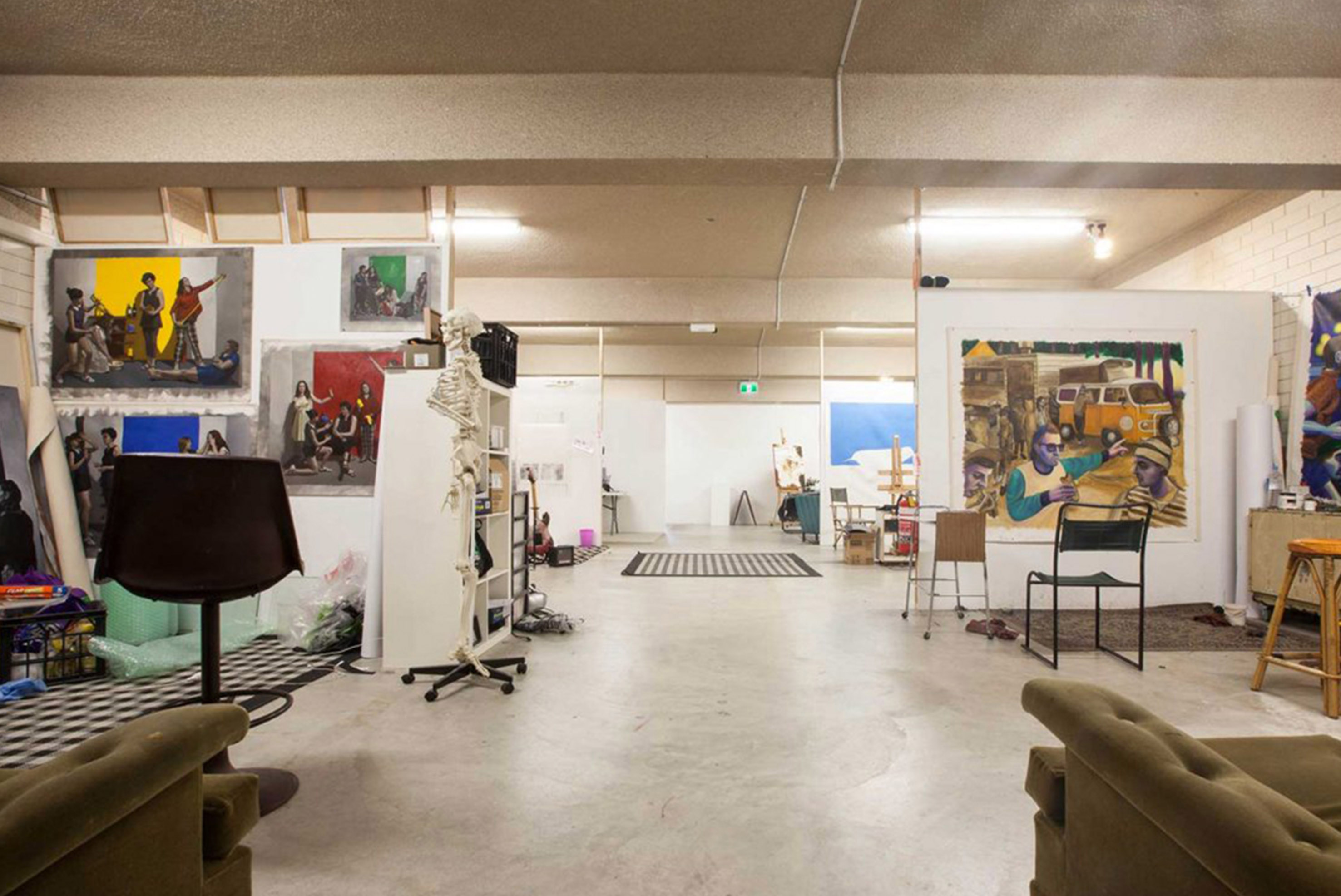 Floating Goose Studios Inc. is an artist run initiative that houses studios and an exhibition space. Located at 271 Morphett Street, Adelaide, we're a not-for-profit incorporated association with an active invlovement in the Adelaide art scene. They are a dedicated group that aim to provide opportunities that promote and support emerging artists.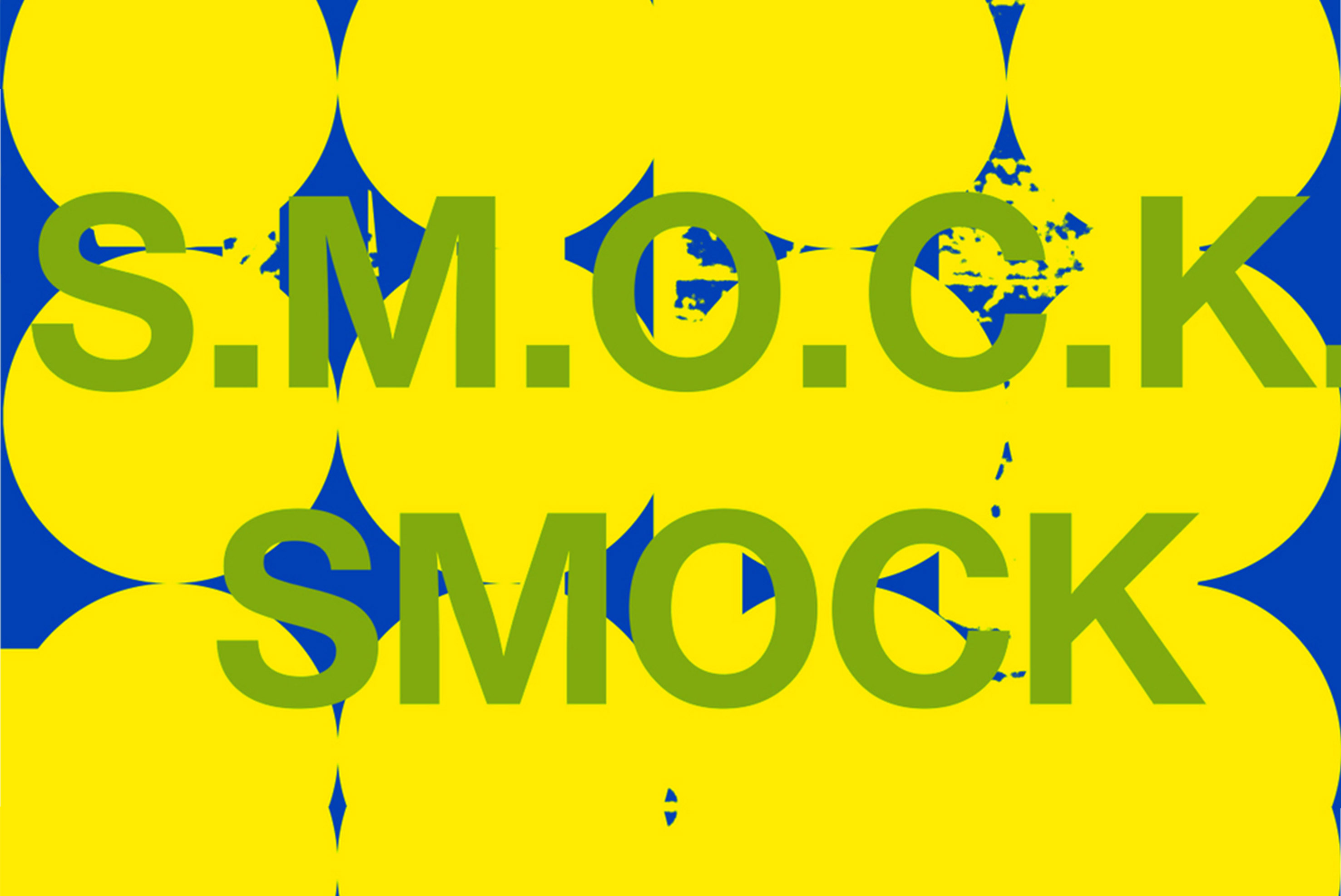 SMOCK is a new artist-run project space, bridging the gap between gallery, museum, community centre and theatre. At their core, SMOCK aims to connect with as broad an audience as possible, including those who may not usually frequent gallery or museum spaces. SMOCK shares the work of a variety of creative experimenters – from professional artists to those who may never even have framed their practice as art.
SMOCK is open to working with new volunteers interested in helping them create events that involve the community, including workshops, cinema nights and exhibitions.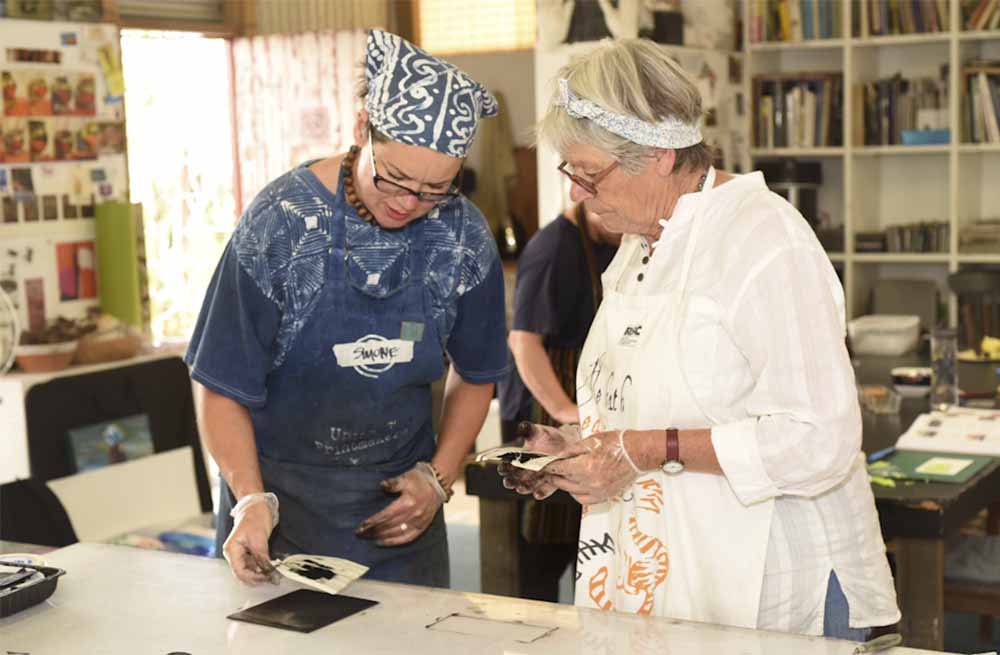 Whether you're keen to try your hand at printmaking for the first time, or you're an experienced artist looking to expand your skills, Union St Printmakers runs a class to suit your needs. Now based at the 6 Manton St arts hub, Union St Printmakers offers 3hr Sat/Mon casual classes and 10am-4pm Sun/Tues workshops, with Sat classes still taking place in the lovely garden studio at Stepney.
Simone Tippett began teaching classes as Union St Printmakers in 2009 and believes that collaboration and the sharing of information, processes and projects, is a vital element of art making. This ethos has seen Tippett take on many roles – as educator, artist and curator – creating a warm, welcoming environment in which makers of all ages, backgrounds and expertise come to 'get their hands dirty, drink far too much tea and coffee, and discover things that they didn't realise they could do'.
Representation
instagram.com
facebook.com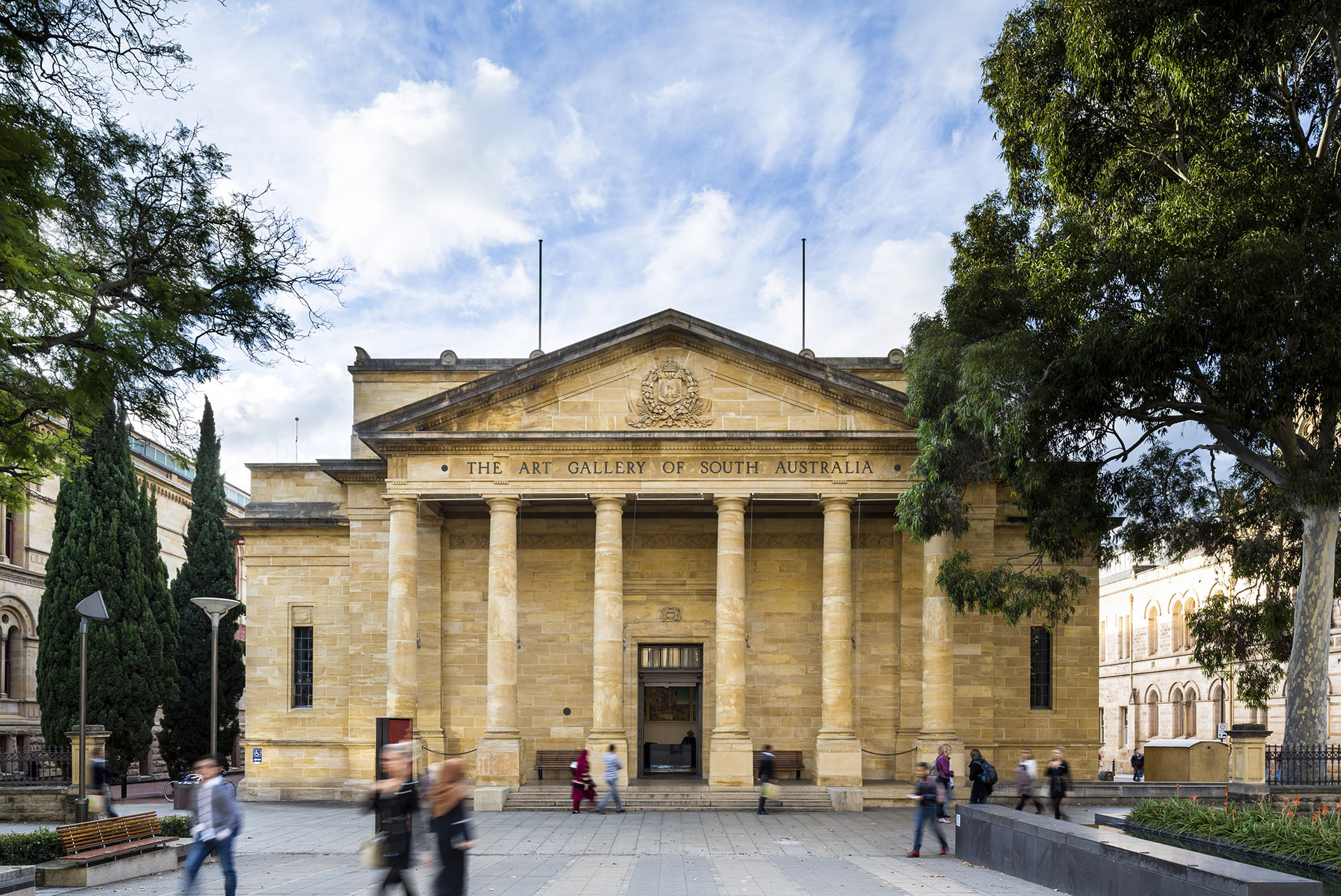 The Art Gallery of South Australia is one of several major cultural institutions that line North Terrace between Kintore Avenue and Frome Road. Its fine classical building, with colonnaded portico, opened in 1900. This section of the building is now known as the Elder Wing, named after the Gallery's first major benefactor, Sir Thomas Elder. Additions to the building followed in 1936, 1962, 1979 and 1996.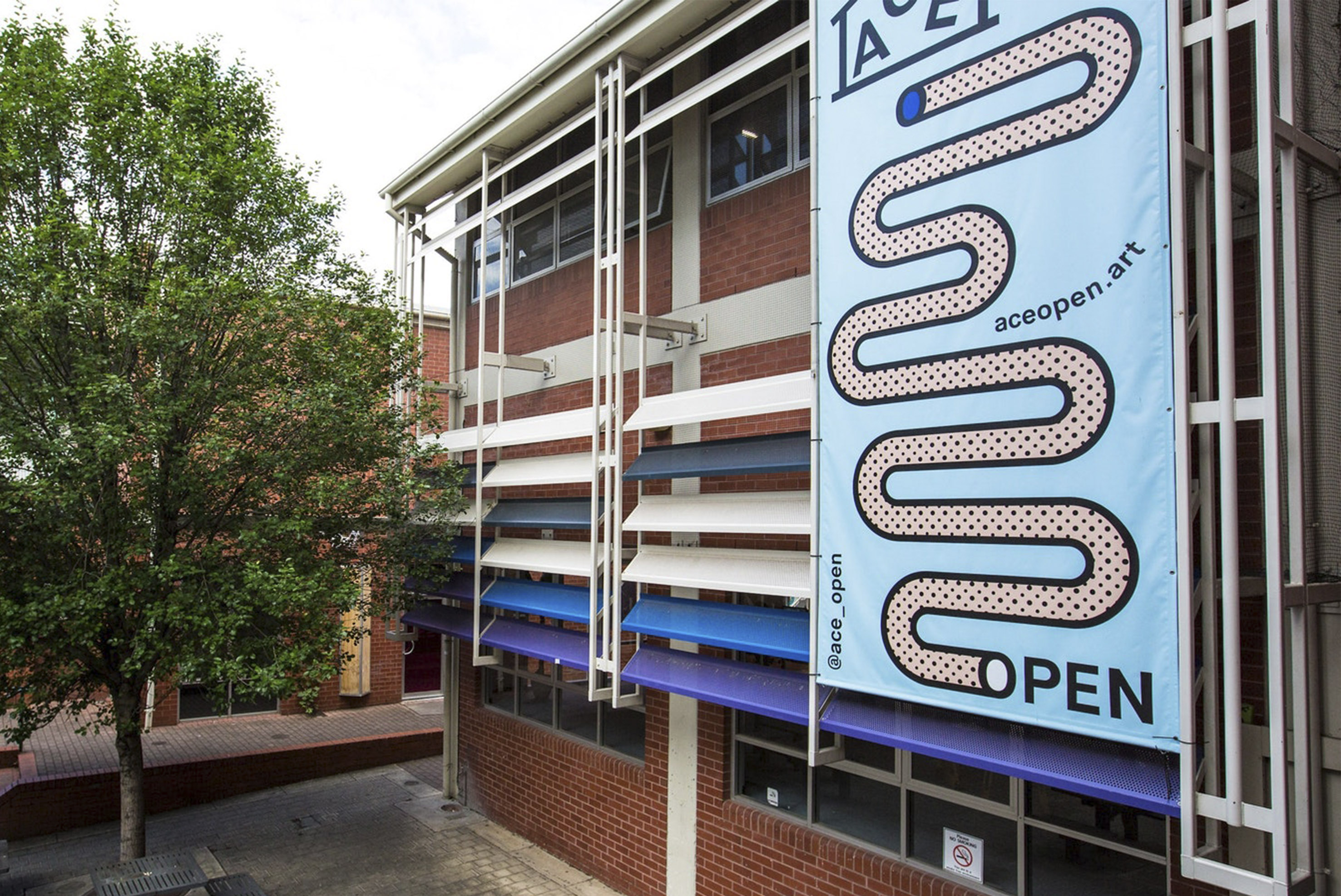 ACE Open provides transformative contemporary art experiences for artists and audiences from its CBD art space in Adelaide, South Australia.
As South Australia's flagship contemporary art gallery, ACE Open presents a year-round program of free exhibitions by practicing South Australian, Australian and international artists. Its exhibitions, talks and events are held at its Lion Arts Centre home in the west end of the city.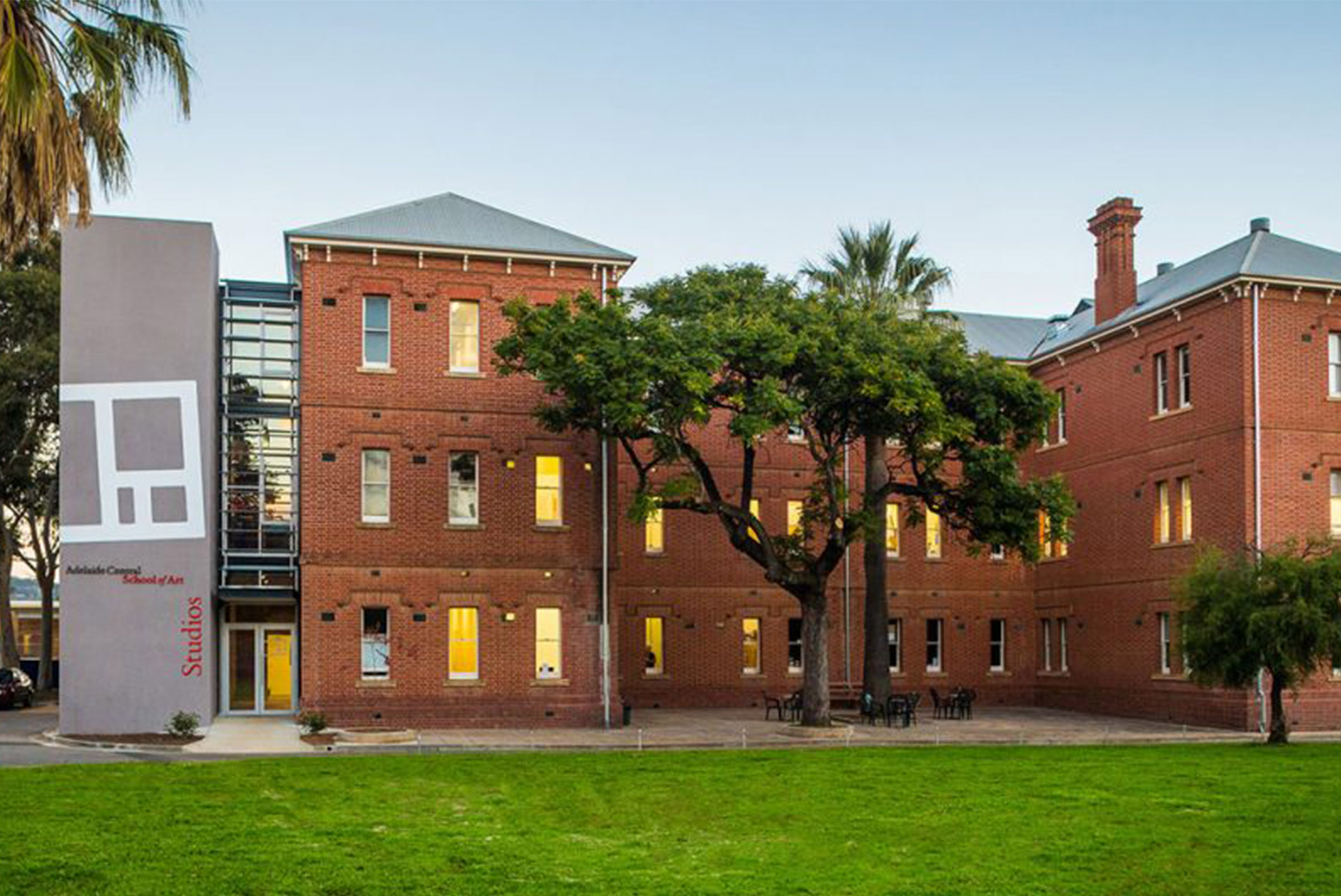 Adelaide Central Gallery is a not-for-profit contemporary art gallery located within Adelaide Central School of Art.
The Gallery exhibits a diverse annual program of curated exhibitions, featuring recent work from South Australia's most esteemed emerging and established artists, as well as renowned national and international contemporary artists.
The cornerstone of the program is the annual Graduate Exhibition, which presents outstanding work from each of our graduating Bachelor of Visual Art and Bachelor of Visual Art (Honours) students.
GAGPROJECTS (previously known as Greenaway Art Gallery) was established by Paul Greenaway OAM in 1991, in a large converted warehouse in Kent Town, South Australia. The gallery's focus has been always to promote the best local and national contemporary artists, complemented with regular invitations to artists from other countries, maintaining a strong focus on conceptual and challenging disciplines in a variety of mediums.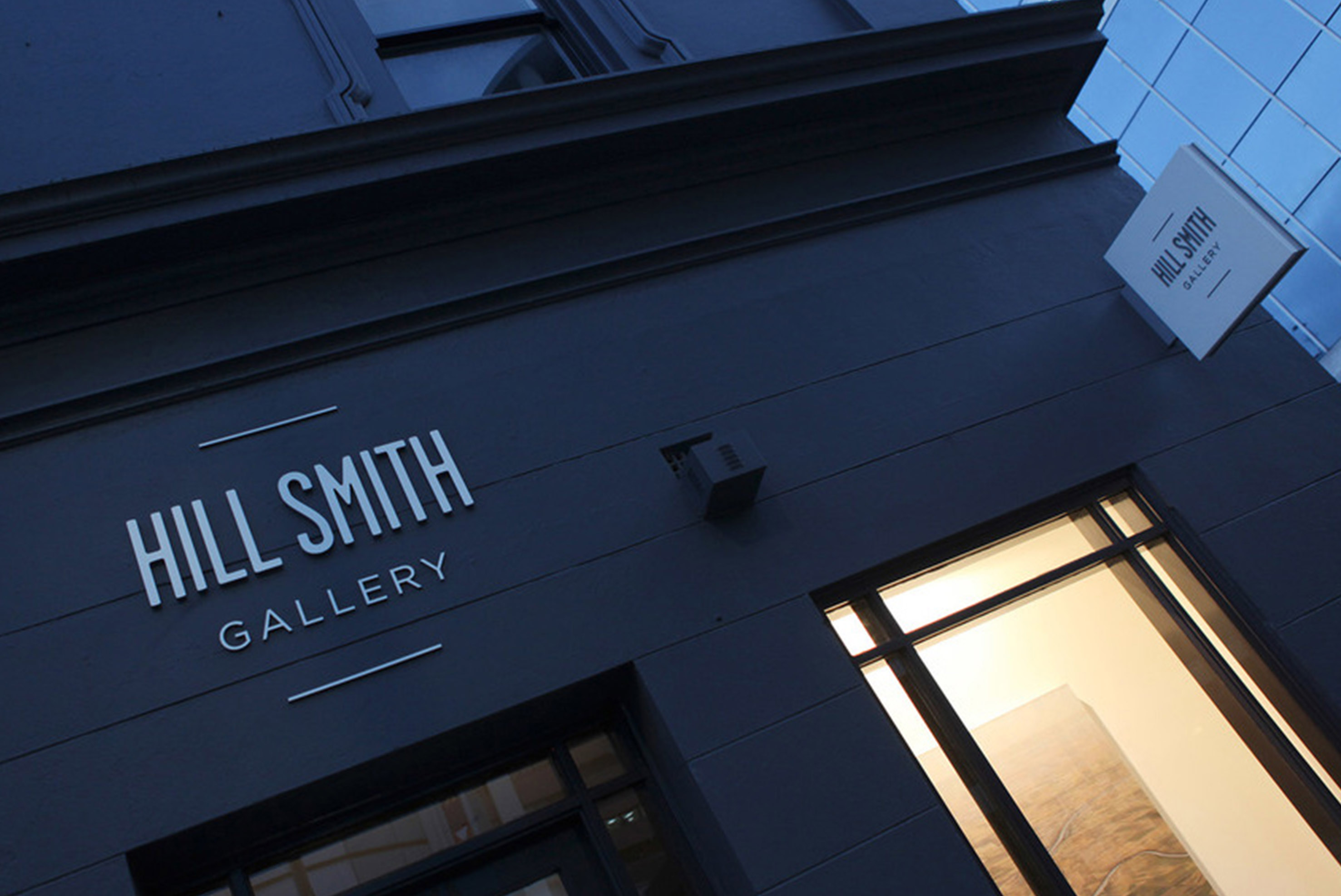 Hill Smith Gallery was established in 1982 by Director Sam Hill-Smith and is the leading contemporary gallery space in Adelaide's CBD. Showing emerging through to established artists, Hill Smith Gallery exhibits work across all mediums including painting, photography, ceramics, jewellery and sculpture.
The gallery has forged a reputation for excellence and professionalism in the representation of exemplary art practitioners. Committed in its role as a leading arts space, Hill Smith Gallery seeks to introduce discerning collectors to exceptional artists and their work.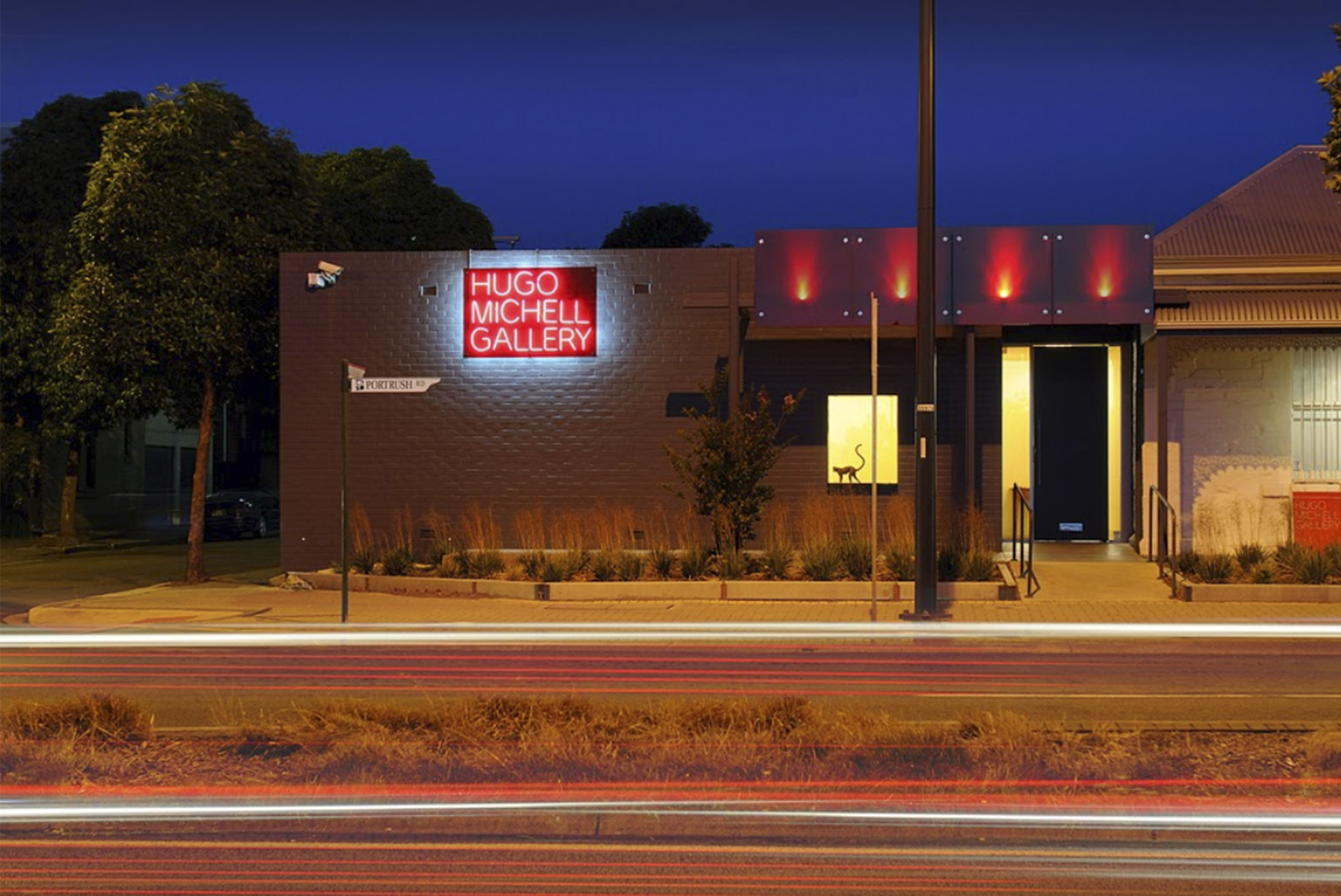 Hugo Michell Gallery is a privately-owned contemporary art space presenting the work of both established and emerging artists. Situated in Adelaide, South Australia, Gallery Director Hugo Michell is committed to presenting exciting and innovative work at the forefront of contemporary art across a range of mediums, including photography, painting, digital media, sculpture, and installation. Established in 2008, Hugo Michell Gallery will celebrate its eleventh year of operation in 2019.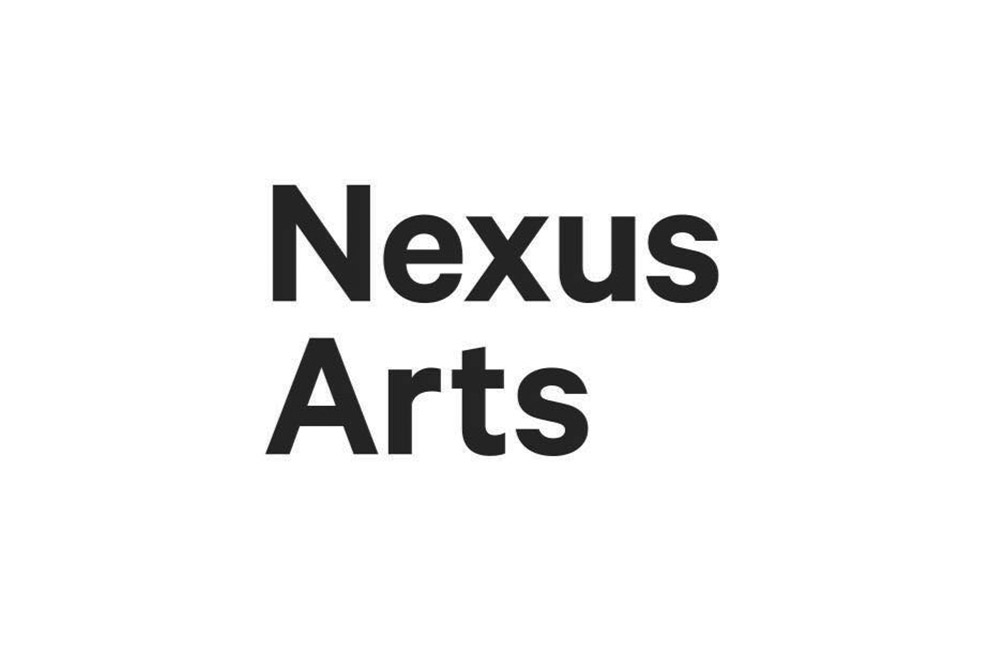 Nexus is committed to fostering contemporary culturally diverse artistic excellence and innovation through their diverse programs and presentation opportunities. Nexus strives to be a national leader in culturally diverse arts presentation.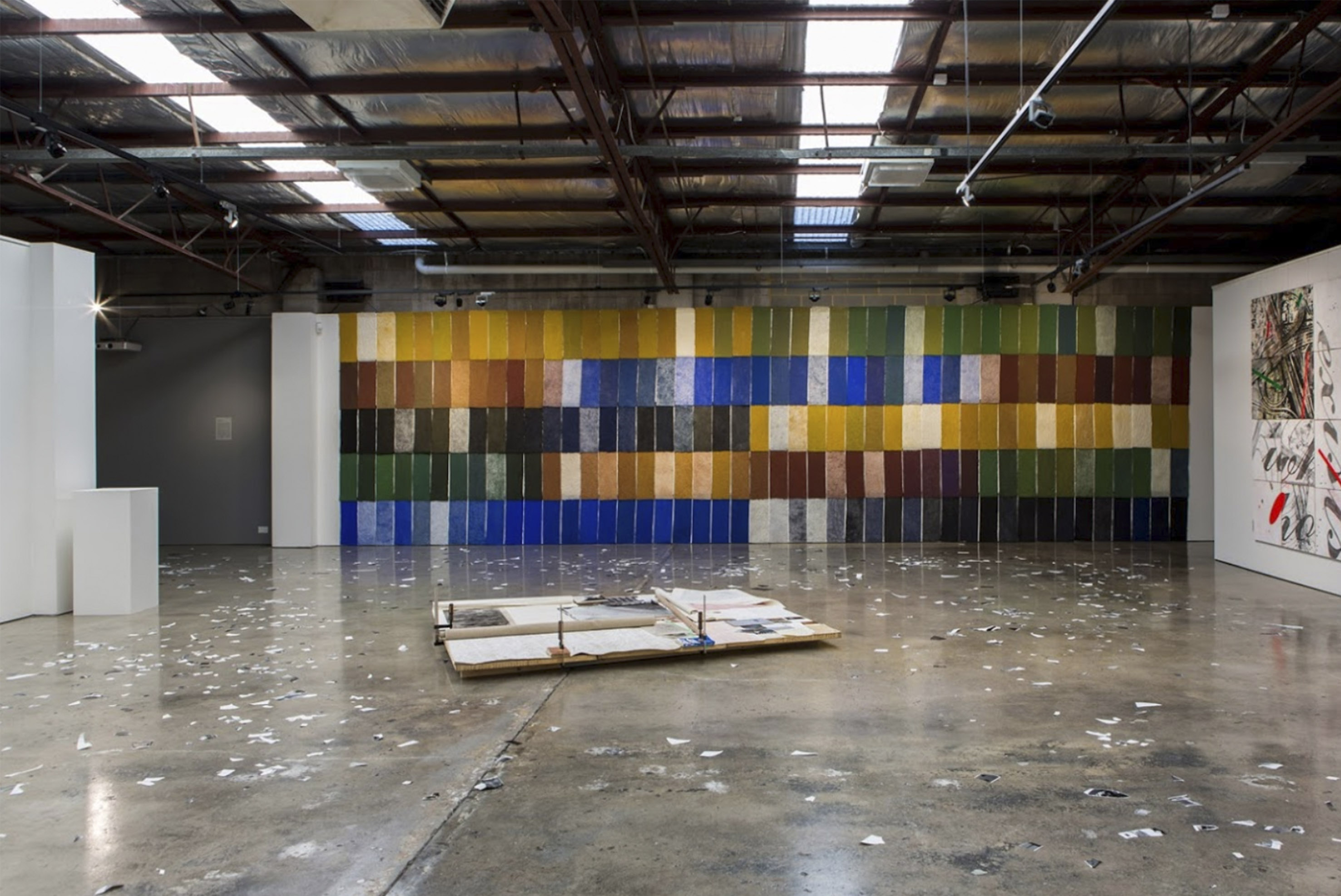 ρrαxiς ARTSPACE is an independently run gallery and artist studio located in Bowden, just outside of the Adelaide CBD. Established in August 2015 by Gallery Director Patty Chehade, the Gallery takes its name from the ancient Greek philosopher's word 'praxis' – promoting the act of engaging, applying, exercising, realising or practicing thoughts and ideas.
As a curated exhibition space, Praxis assists and supports distinctive experimental ventures by artists at all stages of their career. It aims to provide a program of events that includes painting, sculpture, installation art, performance, film and artist talks. Its studios offer an opportunity for resident artists to immerse themselves in their field of practice.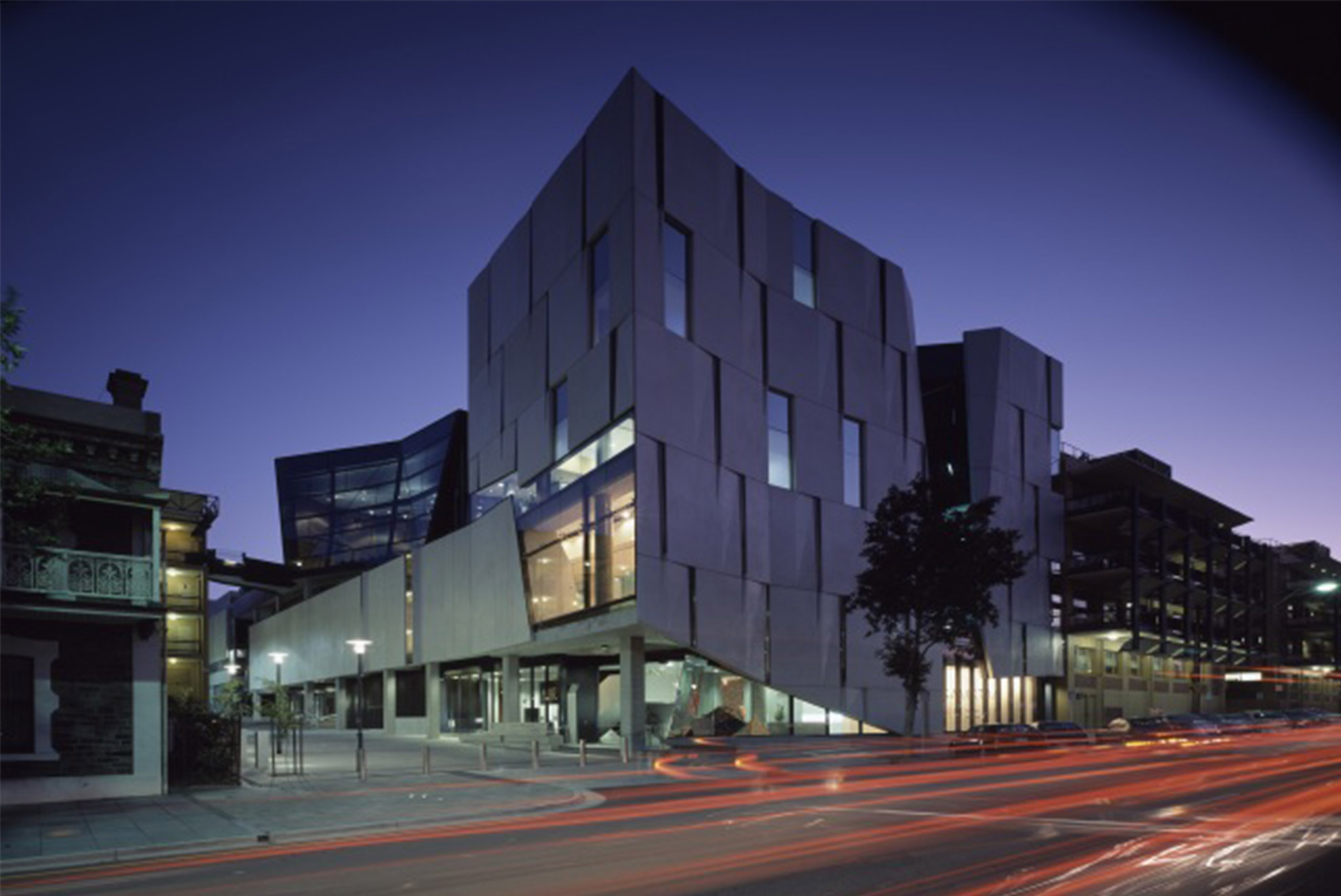 The Anne & Gordon Samstag Museum of Art is one of the University of South Australia's leading creative centres; its establishment, in 2007, reflects the University's determination to make a dynamic contribution to the intellectual and cultural life of South Australia and to the Australian tertiary education sector.
The Samstag Museum of Art presents a changing exhibitions program of contemporary visual art, and art of the past that has relevance for us today. The program is intended to be of broad interest and educational value to a wide public community. The Museum additionally manages and develops the University of South Australia Art Collection and administers the prestigious Samstag Scholarships on behalf of the American-based Trustee of the estate of Gordon Samstag.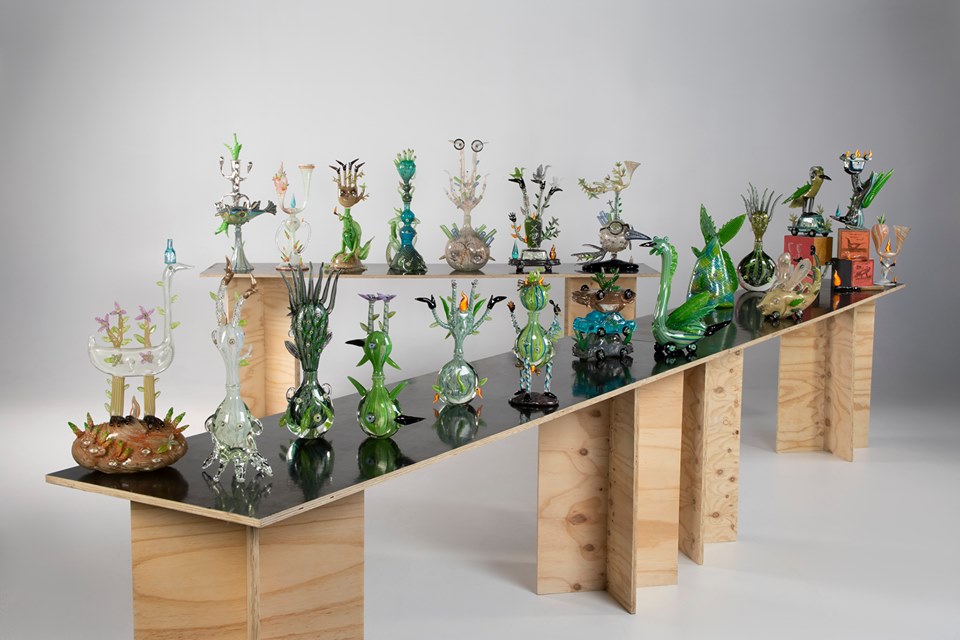 The SASA Gallery (South Australian School of Art Gallery) is an outreach and exhibition facility within UniSA's School of Art, Architecture & Design. The Gallery's exhibition, publication and external scholar programs focus on innovative contemporary art, architecture, design, curatorial and writing practices. The SASA Gallery's exhibition and publication programs seek to position the artists, designers and researchers we work with in a national and international context, engage with critical dialogue and debate, and enable artists, designers, curators and writers to generate new art and new ideas. As  an active site of teaching and learning SASA Gallery supports the full range of taught programs within the School and has a strong outreach program with free exhibitions, events, gallery floortalks and guest lectures open to the public.
Sau
bier House Culture Exchange

Sauerbier House Culture Exchange is a contemporary art space that plays host to a range of programs both supporting and promoting contemporary arts practice and creative cultural expression. Situated on the bank of the Onkaparinga River or Ngangkiparingga ('Women's River'; Kaurna), the colonial villa is a state heritage community asset purposely transformed from a domestic residence (originally George Sauerbier c.1897) into a studio and exhibition spaces.
Sauerbier House offers established and emerging contemporary artists and writers (non-residential) artist in residences (AiR) and exhibition opportunities. The extended residencies allow for creatives to authentically respond to the complex and culturally significant coastal location. Interaction between resident artists and visitors is facilitated through open studio sessions, artist talks and/or workshops and exhibitions.
Quarterly [GRAFTd] exhibitions interrupt the rhythm of the AiR program by affording the opportunity for contemporary visual artists or arts collectives to exhibit new or previously unseen bodies of work.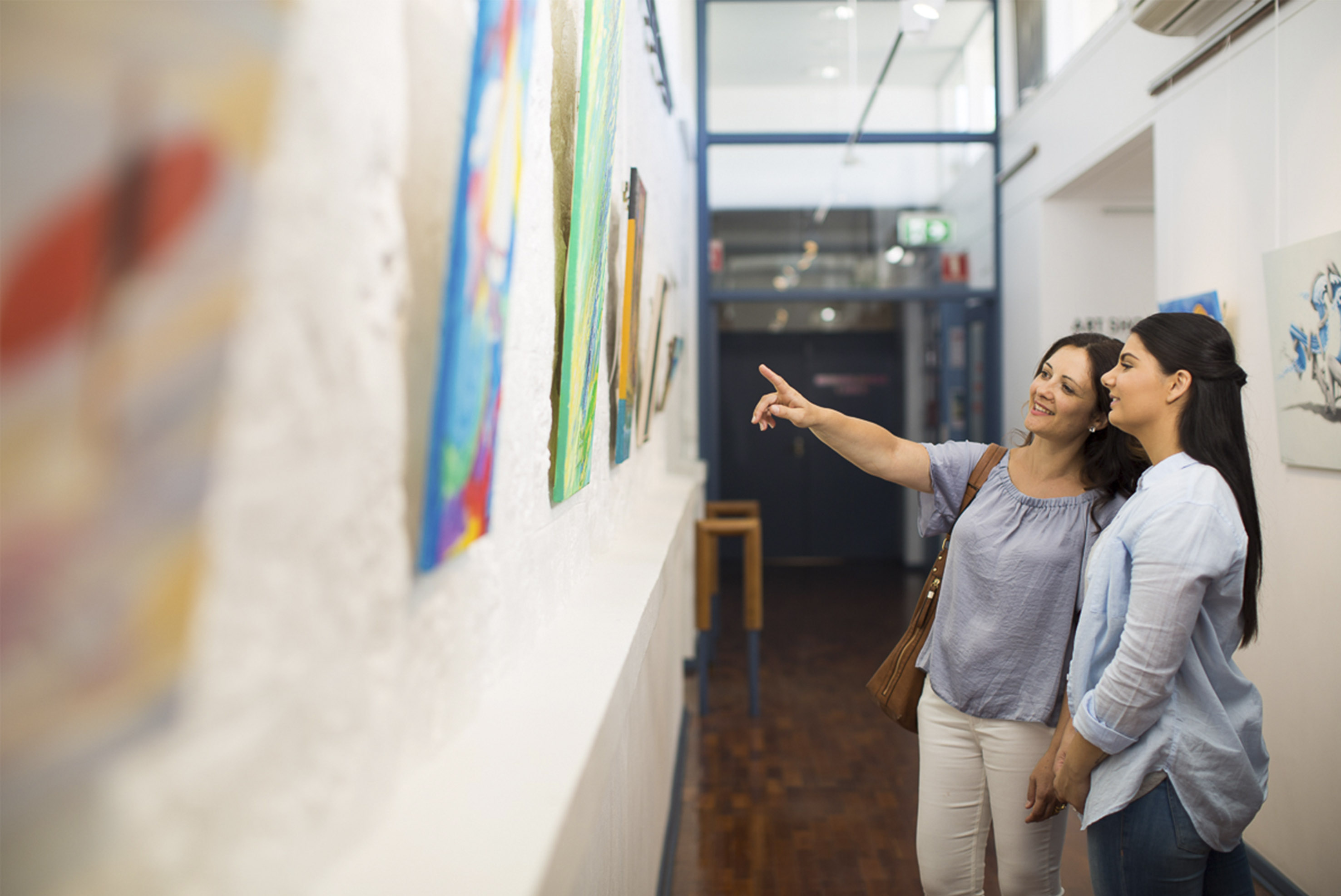 The Arts Centre, Port Noarlunga

The Onkaparinga region is home to many talented and creative people. As a gateway to the Fleurieu Peninsula, the area boasts beautiful beaches, natural surroundings and many arts and cultural activities. Galleries, studios, exhibitions, theatres, concerts, performing groups and festivals are an important element of the region.
Key to this vibrancy is Arts Centre Port Noarlunga, comprising of 3 galleries, art shop, performance space, 2 rehearsal studios and a visual arts studio. It is home to a number of local arts & theatrical groups. To support local artists and the community, the Centre presents an annual program of exhibitions and performances. Events and activities reflect local history, character and culture and positively contribute to the to the identity and vibrancy of the community. There are a number of gallery and performance spaces available to hire with an annual call for exhibition proposals that closes in late October.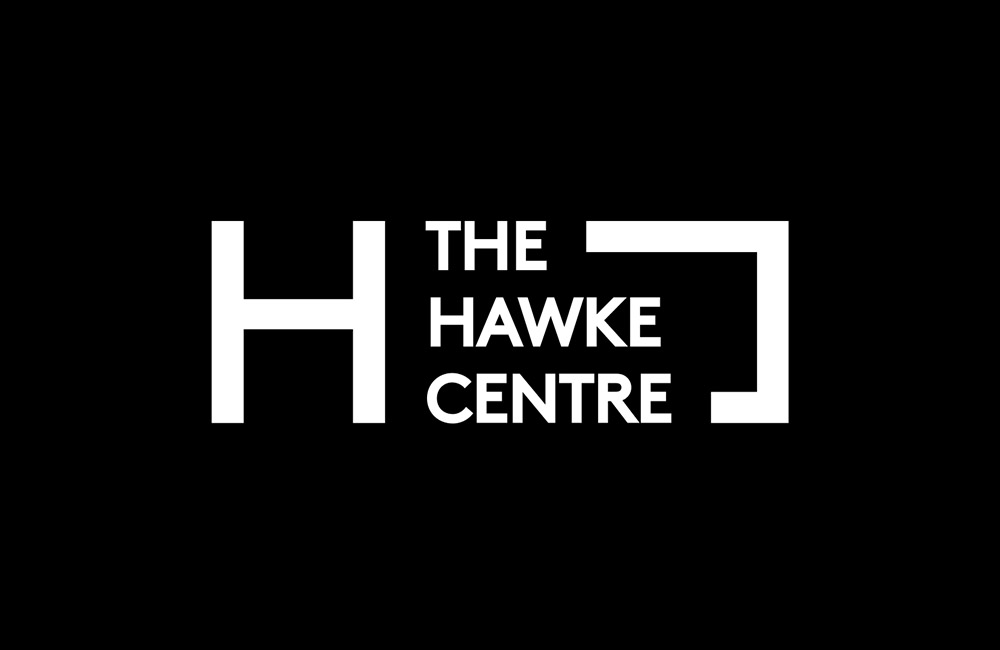 The Bob Hawke Prime Ministerial Centre is committed to delivering a diverse program of events and exhibitions throughout the year which reflect their fundamental themes: Strengthening our Democracy – Valuing our Diversity – Building our Future.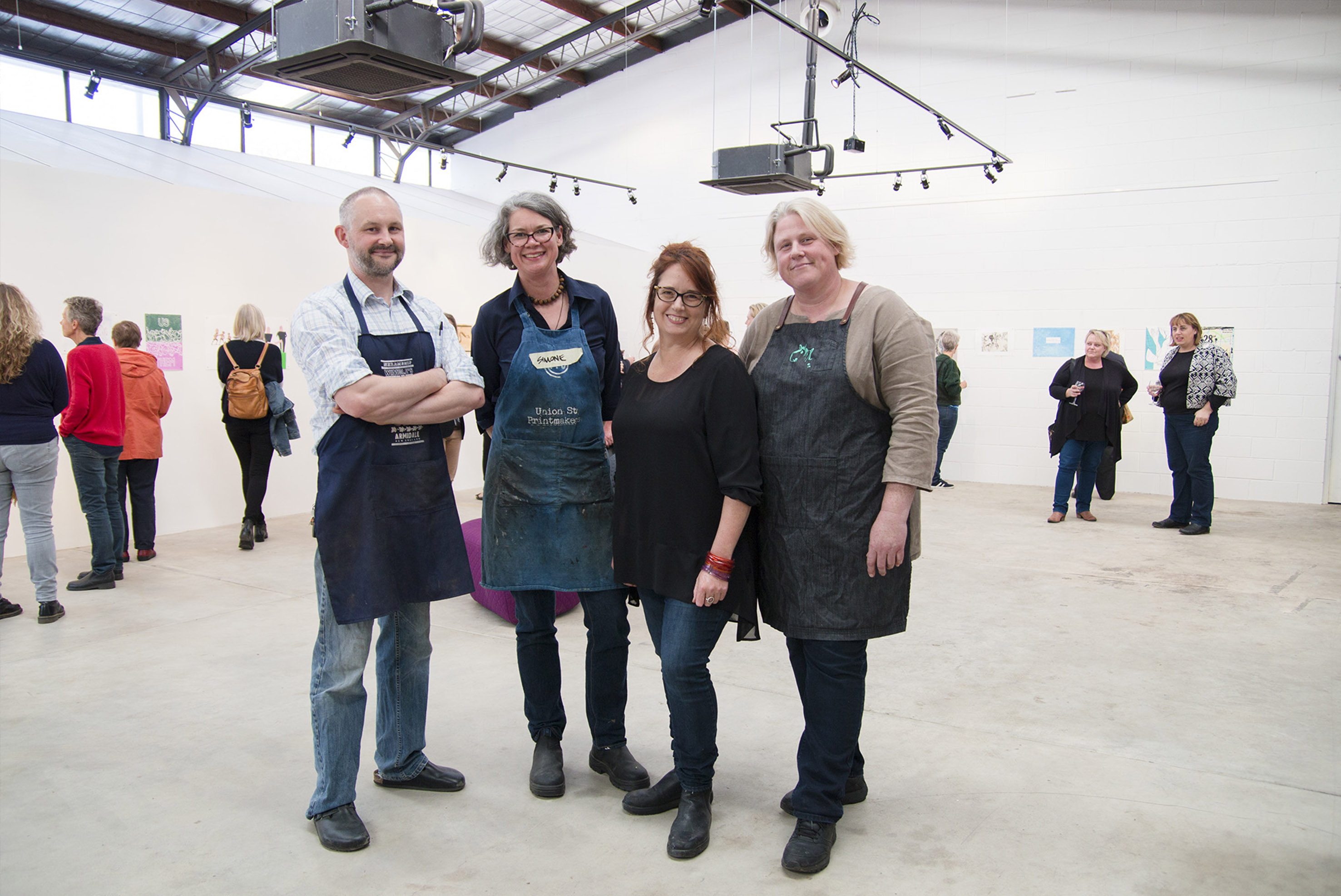 6 Manton in Hindmarsh is a collective hub – home to Pony and Cole café, koush design and Union St Printmakers.
Facing 6 Manton Street, Pony and Cole café are firmly cementing their place on the map with their use of fresh, seasonal South Australian produce served in a friendly environment. Alongside them, Koush design studio, Union St Printmakers and Stick to Galley Press can be found occupying the back of the warehouse. With a focus on creativity and design, the building also houses 6 Manton Gallery.
Creative partnerships are at the core of the collective's activity. This is evident in the cafe fit-out featuring tables screen printed by koush and Union St Printmakers, and bespoke tableware by Stephanie James-Manttan. Custom furniture by koush can also be found throughout the space and the carpark wall will soon feature artwork resulting from a collaboration with Gate 8.
Representation
ponyandcole.com.au
koushdesign.com
unionstprintmakers.com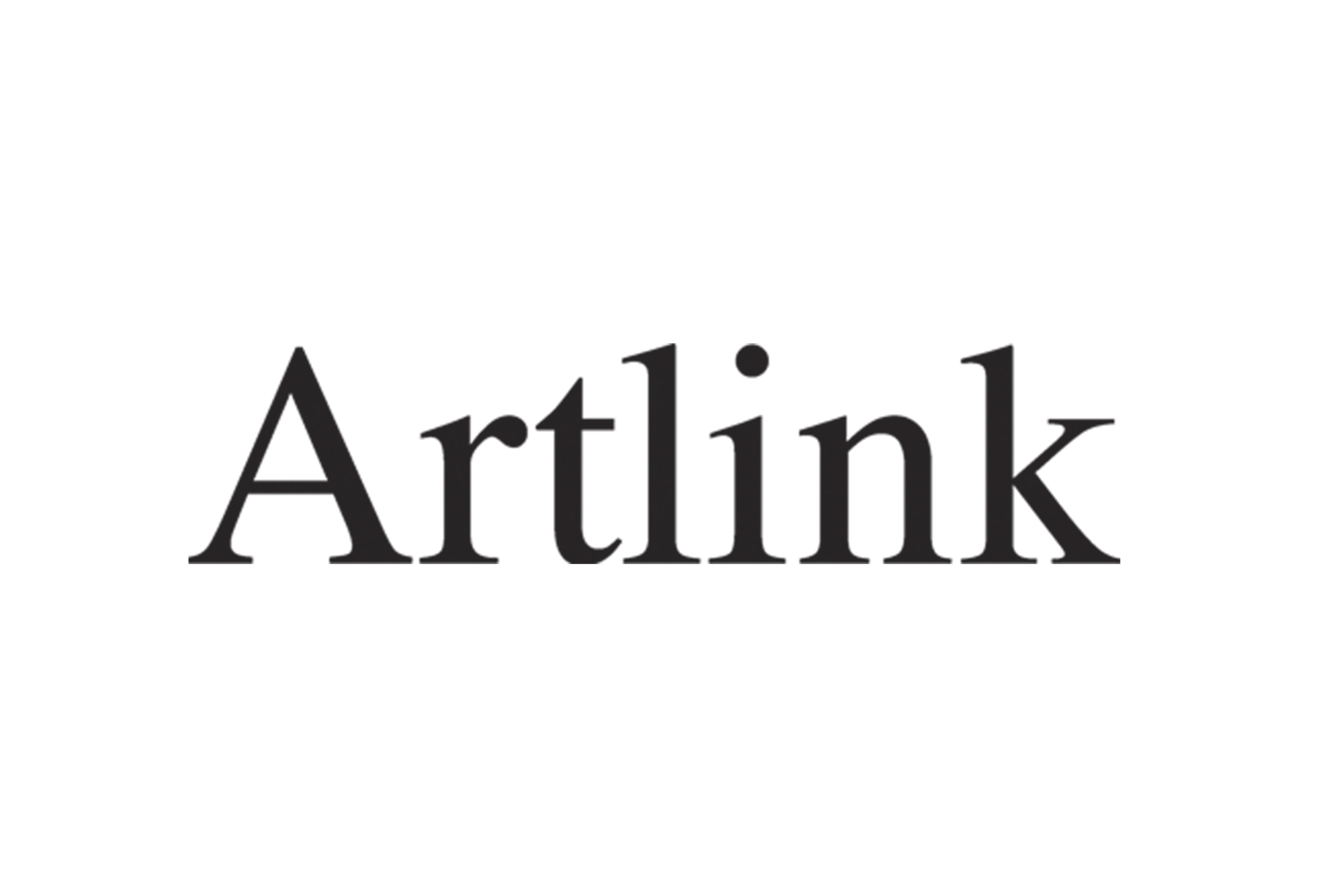 Artlink is a quarterly themed magazine covering contemporary art and ideas from the Asia-Pacific. Their office is based in the Adelaide Central School of Art, Glenside Cultural and Health Precinct.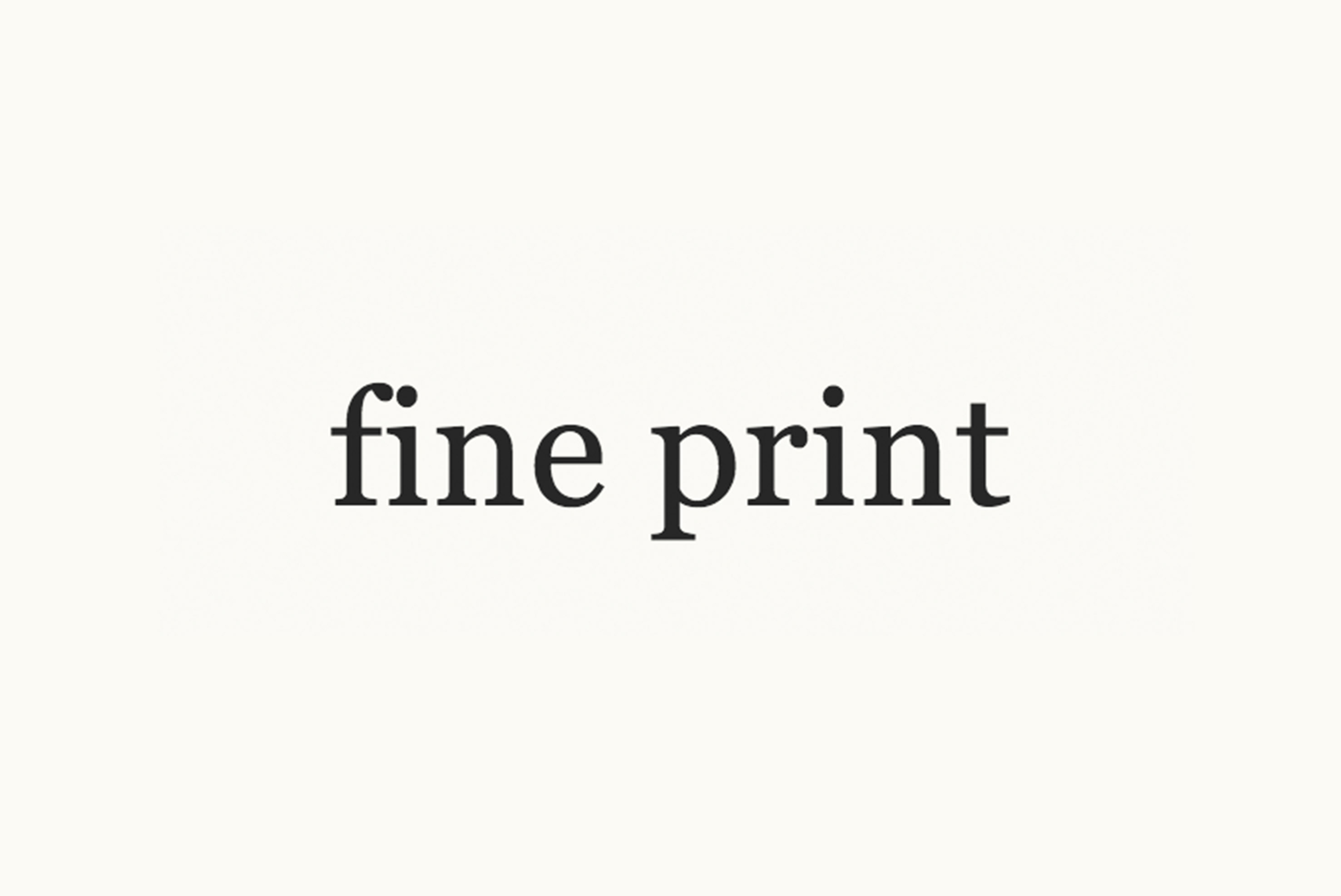 fine print is an independent online magazine focusing on critical and experimental discussion around contemporary art. They are excited about fresh perspectives in the practice of writing about visual art; new forms of reporting, reviewing, debating and reciprocating contemporary art that make an effort to actively record art as it happens.
Each issue is centered around a thematic concept key to the contemporary art world. They have an eye for the concerns and preoccupations of local, national and international communities, and believe in the importance of a conversation that recognises the contribution of each to their understanding of current art practice.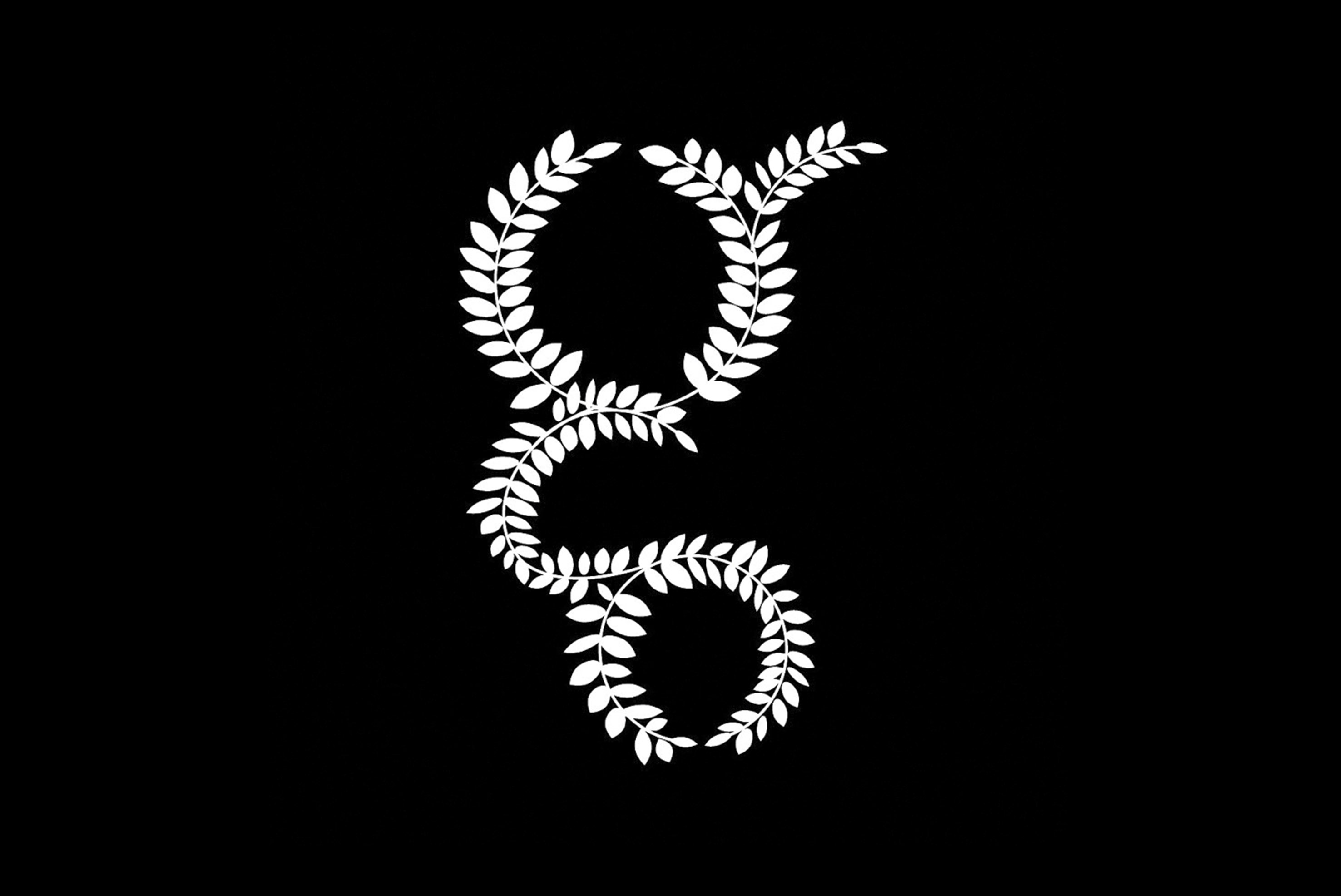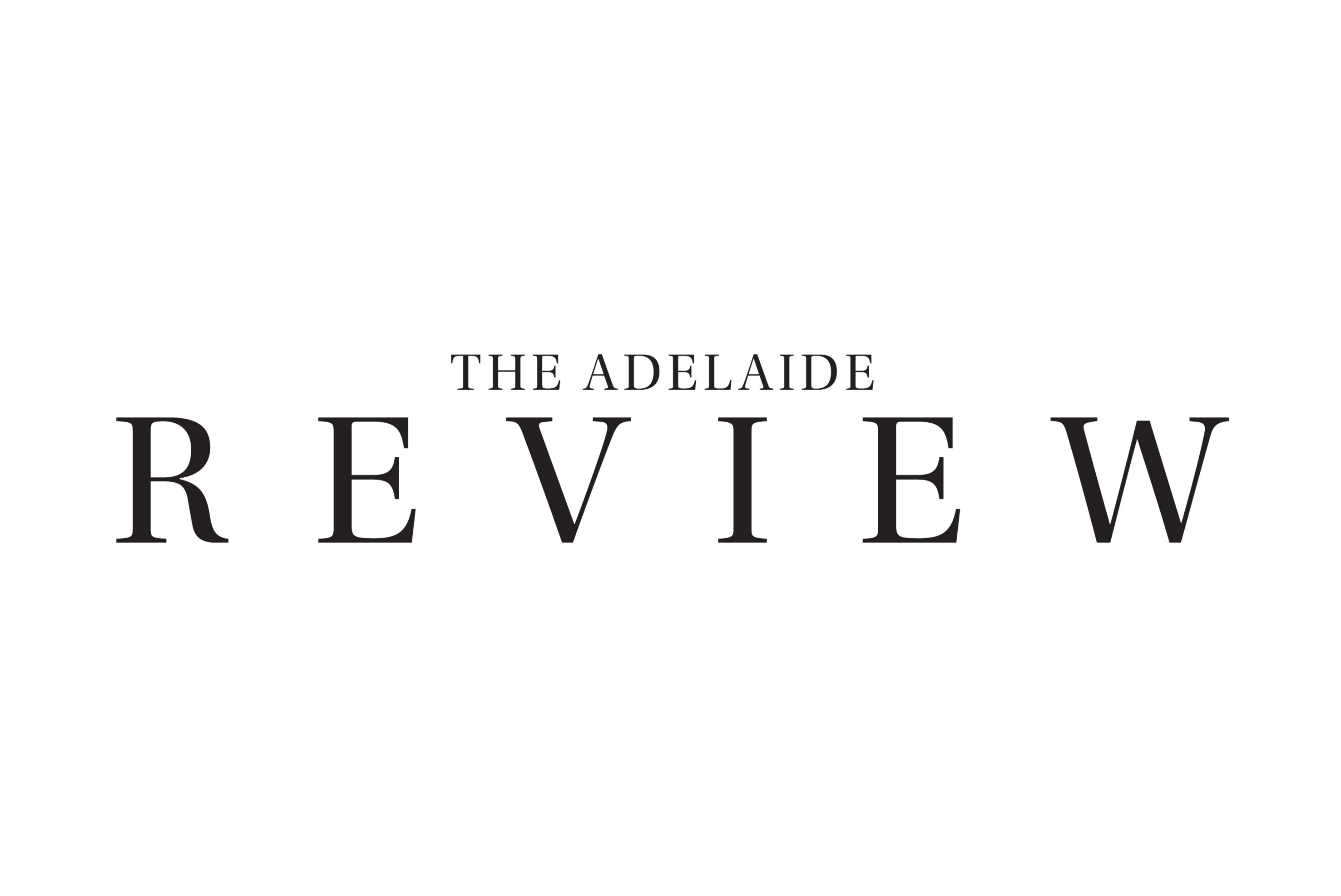 The Adelaide Review is South Australia's premier independent source of social, cultural and political analysis and review.
Their news features illuminate social trends and explore the fabric of our communities, while their unrivalled stable of writers pinpoint the drivers that shape how we think, live and play.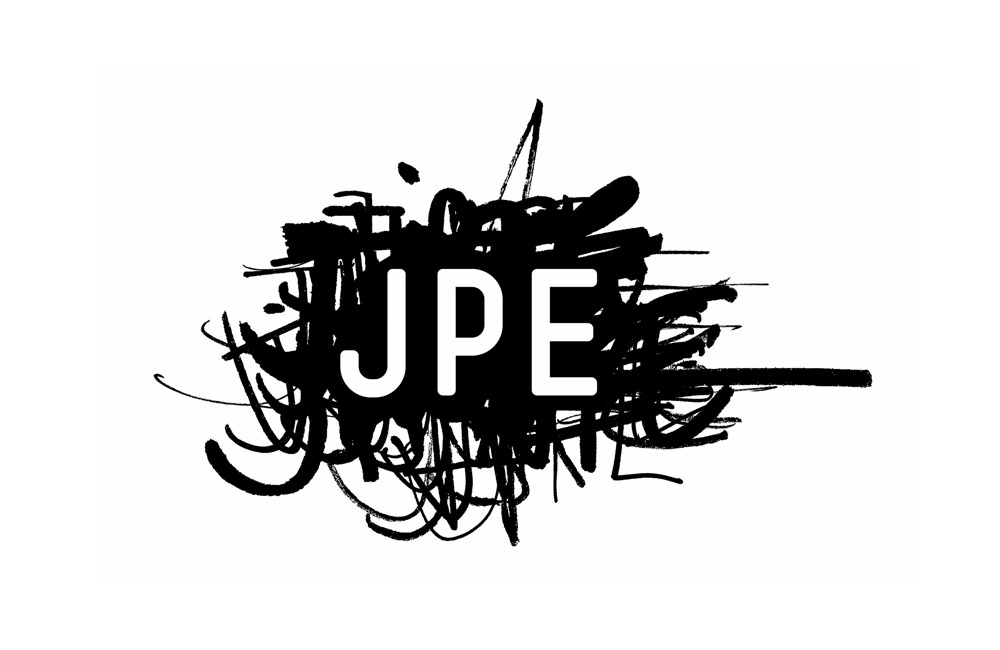 The JPE Design Studio logo embodies their philosophy that their process enables the collection expression of each person within their practice. This belief extends to their clients and collaborators as they see their role as facilitators of creative and technical opportunity. They believe that a holisitc approach to design and problem solving is enhanced through an inclusive, multi-disciplinary design model that is outward looking. They engage beyond the conventional brief, to design and deliverprojects through creative exchange and the sharing of knowledge which informs each project in a unique way.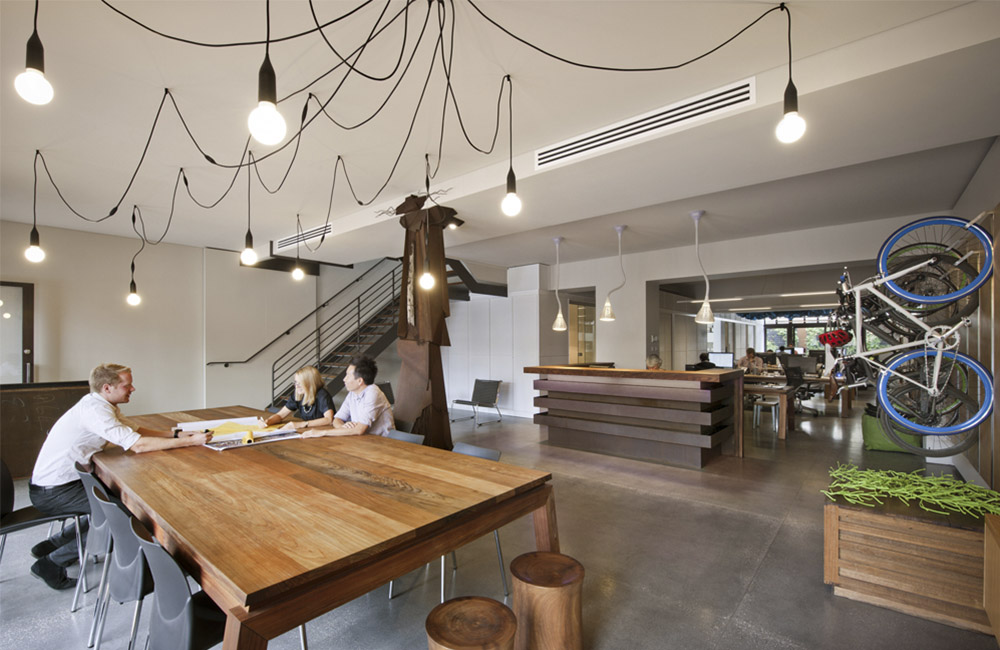 Oxigen is an integrated design practice that feeds off the multi-disciplinary skills of their staff working within a collaborative studio environment. Their skills come from formal qualifications in landscape architecture, urban design, architecture, urban and regional planning, industrial design and urban horticulture, meshed with the experience of realised projects that span strategic master plans and policy development to built form. A portfolio of completed environmental and cultural projects defines their practice and gives it a strong reputation within their field.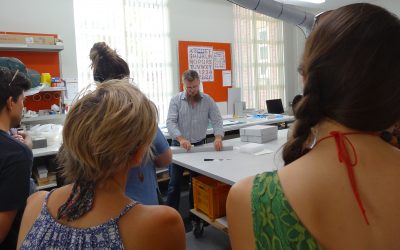 Image: Justin Gare, Senior Objects Conservator demonstrating packing techniques at Art Handling and Packing Workshop workshop held at Artlab Australia presented by Guildhouse.INFORM: Art Packaging and Handling Tuesday 11 July 202310:00am — 12:30pm ACST Pricing: $30...