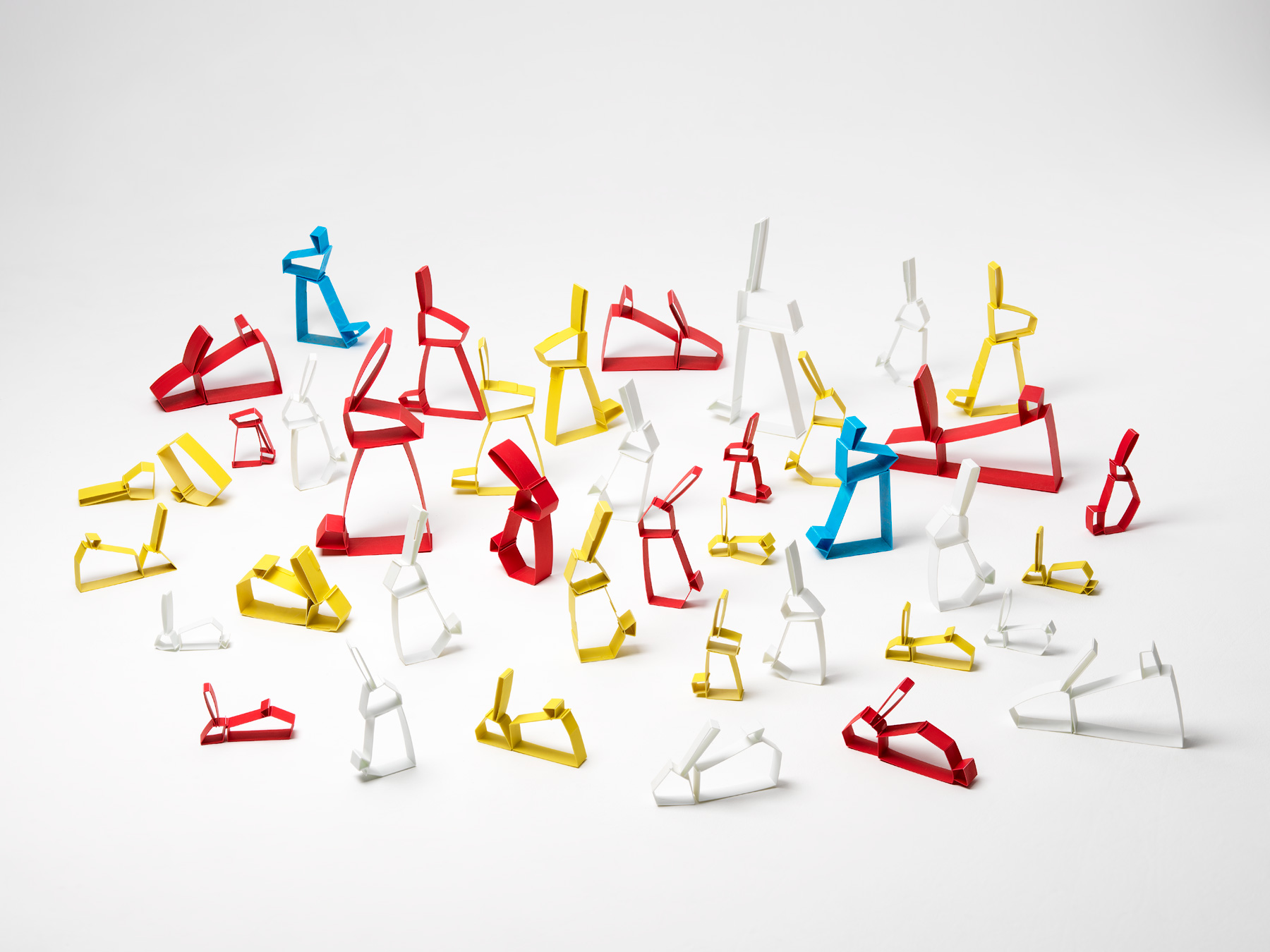 lisa furno
Playful, energetic and eccentric in nature, Lisa Furno's practice connects concepts of adornment and installation and invites the viewer to not just see and think, but to experience, interatct and collaborate.
Colourful and flamboyant, her work is made from a array of used and scavenged plastics that questions societies longstanding relationship with over consumption and our throw away culture.
Furno started her career at Enmore Design Centre TAFE NSW, Sydney in 2006, where she completed an Advance Diploma in Jewellery and Object Design. Moving to Adelaide in 2011, she joined the renowned artist-run workshop Gray Street Workshop to work as an access tenant until 2015. At Gray Street Workshop Furno honed her skills and developed her practice.
In 2020 Furno became a workshop partner, joining Jess Dare, Catherine Truman and Sue Lorraine.
In 2014 Furno was invited to be an artist-in-residence at Manukau Faculty of Arts, Auckland, New Zealand, under the guidance of Mary Curtis and Fran Allison. The residency resulted in a major new body of work titled Made, which was presented twice in New Zealand and then once in Sydney.
Made was a signifigant turning point in Furno's career, as it was the point at which she began to explore the potential of performance in her work and negotiate the boundaries between passive and active adorment, that are the characteristics of her practice today.
In 2016 following the New Zealand residency and keen to experiment with materials and context, Furno completed a Bachelor of Visual Arts in Jewellery and Metal at the University of South Australia, under the guidance of Leslie Matthews.
Always curious and seeking to extend her understanding and knowledge of her practice, Furno has participated in a number of local and international workshops. In 2019 Furno attended Soul Now an intensive workshop by contemporary Dutch jeweller, Ruudt Peter, in Ravenstein, Netherlands. Soul Now challenged the traditional definitions of adornment by expanding the boundaries of context, wearability, materials and presentation.
On her return to Australia Furno took part part in contemporary Swiss jeweller, David Bielander's Angst and Jewellery course at RMIT, Melbourne. For this workshop the brief was to generate a heightened awareness around the ideas of angst and translate these it into an artwork.
More recently Furno has completed a 15-month residency and mentorship at Gray Street Workshop with renowned artist Catherine Truman, which has resulted in a new body of work and pending 2021 exhibition.
Furno's exhibition practice is thoughtful, considered and inquisitive, wraped in an aesthtic that is playful and mischievous.
Furno's production lines are stocked in the Nationally Gallery of Victoria Design Store (Vic), Museum of Old and New Art (Tas), Art Gallery of South Australia (SA), The Jam Factory (SA), Hahndorf Academy (SA) and Project Space (NSW).