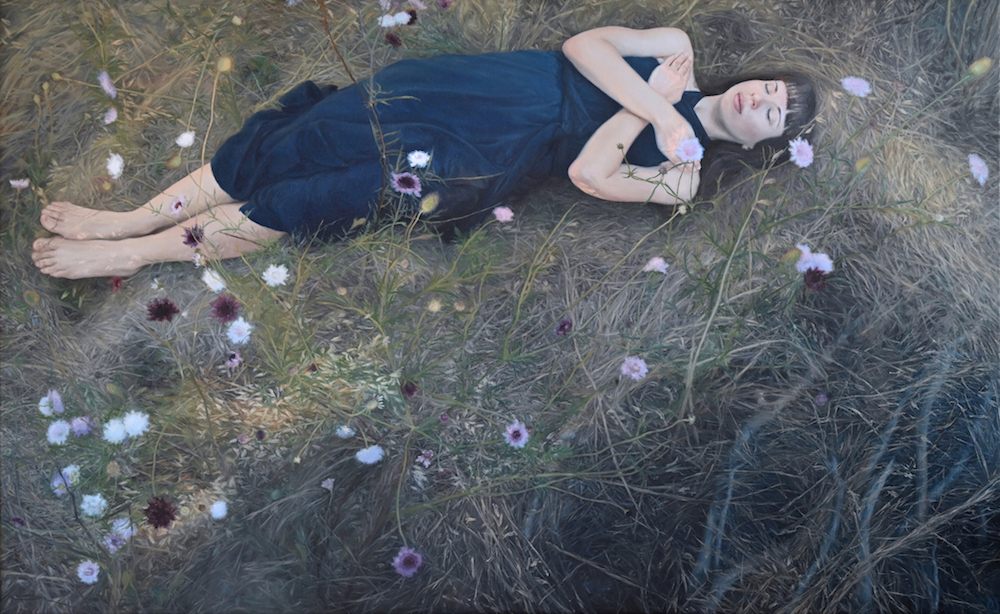 Eleanor Noir
Eleanor Noir (b. 1991) is a visual artist currently living and working on Kaurna Land. Her work is a synthesis of figurative, landscape and floral painting that blurs the boundaries created between humans and nature. Through poetic geometric compositions, her paintings explore impermanence, solastalgia and connection/disconnection with the natural world.
In 2012 she received her BVA from Adelaide Central School of Art, following which she undertook further studies in perceptual painting and drawing in France and the USA. In 2015, she was awarded an Australia Council Art Start grant to study life drawing and structural anatomy at the Art Students League of New York, USA and to undertake self-directed studies in the museums of NYC. She has been the recipient of numerous grants and awards including the Pro Hart Scholarship, Australia Council Art Start Grant, the Waterway Fellowship, the Tanza Lorraine Smith Fellowship and the Carbins Trust Prize. Most recently, her self-portraits 'Our Solitary Burdens/As the Tides Rise' and 'Wintering' have been selected as finalists for the Doug Moran National Portrait Prize (2019, 2021).
Her work has been exhibited in Australia, Spain and the USA - including at the South Australian Museum (Australia), the European Museum of Modern Art MEAM (Spain), and Sotheby's New York (USA). Her work is held in private collections in Australia and the USA.