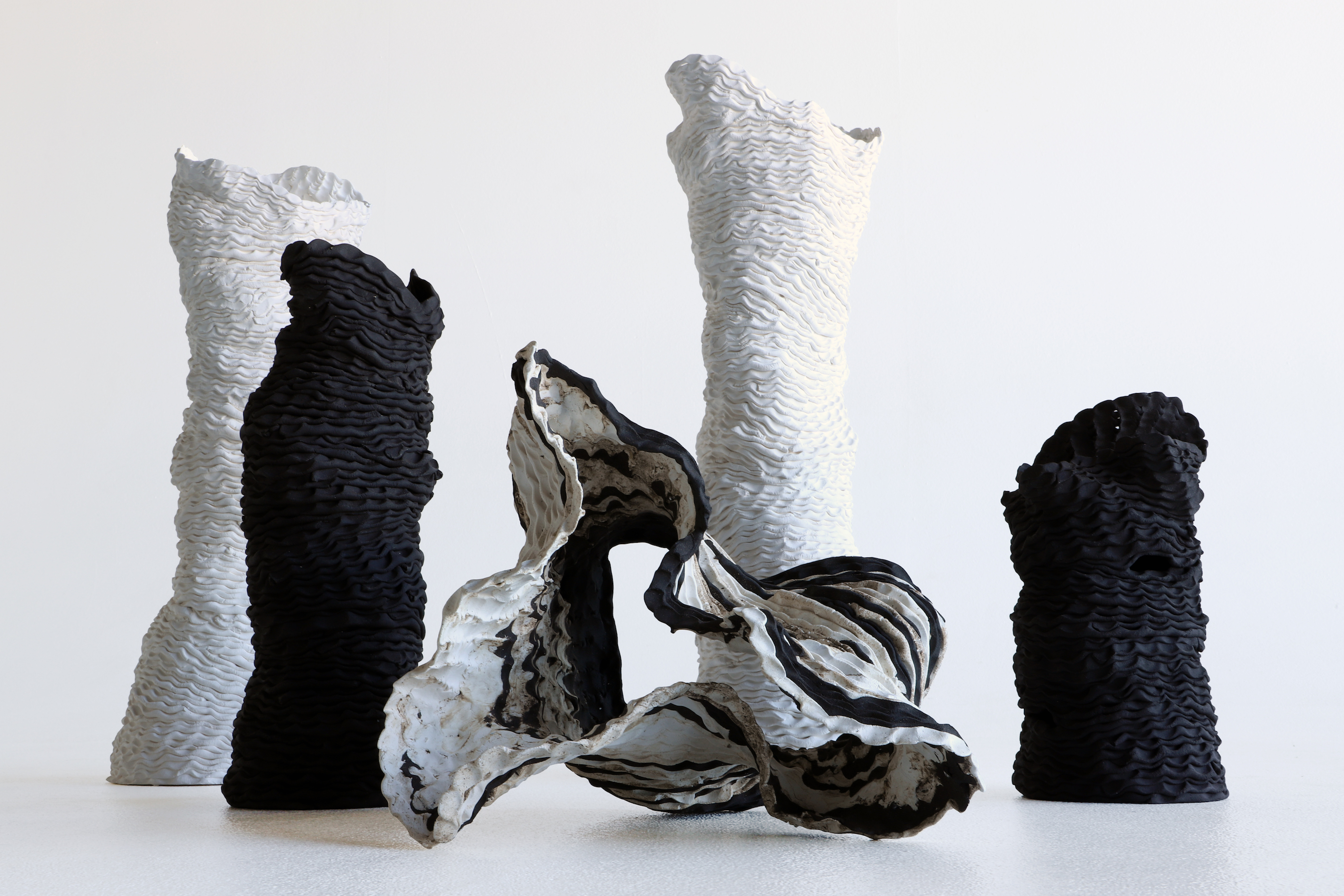 Sam Gold
Sam Gold works in raku, porcelain and stoneware clay's producing ceramic installations that fuse architectural and organic where the construction process is informed from her previous training as a furniture maker.
With a practice as an art therapist recently her work has been influenced by the intersectionality between the arts and health, the mark of the maker being embodied into clay as a cathartic way to self-regulate.

Sam Gold trained at TafeSA in Furniture Design and Technology (2014) and at Ikon Institute in Transpersonal Art Therapy (2016) before finishing a Bachelor of Contemporary Art at UniSA (2018).

Sam Gold is a recent recipient of a Helmpann Academy residency at the George Street studios where you can find her further developing her practice as an emerging contemporary artist.