Image: Cathering Truman with Restless Calm, Deadhouse, Botanic Gardens of South Australia 2021. Photograph Grant Hancock.
Tuesday 3 May, 5.30 – 7 pm

Location: Carrick Hill, 46 Carrick Hill Drive, Springfield
Free: all invited
Please join us at Carrick Hill for the first edition of reVision: Community with Catherine Truman and the 2022 Guildhouse Annual General Meeting.
reVision: Community is a new initiative extending the outreach of the reVision program, providing an opportunity for the Guildhouse community to connect with each other in person, around a particular topic or theme. Centred around a 15-minute keynote from a leading artist in the scenic setting of Carrick Hill, the session provides a haven for artists to come together to socialise, share ideas and a beverage. The first speaker in the series is celebrated local artist Catherine Truman, currently Artist in Residence at Carrick Hill.
During 2022 Truman is Artist in Residence at Carrick Hill, undertaking a project titled The Arrangements: assembling nature. Built in 1939 in the style of the English Manor, Carrick Hill remains as one of the few period homes in Australia to survive with its original contents and extensive cultivated gardens almost completely intact and its grounds undiminished. A remarkable place for a residency to contemplate the ways we arrange and assemble the natural world.
The 2022 Guildhouse Annual General Meeting will follow the artist talk, and all are welcome.
Please RSVP your attendance above.
You must register your interest on or before Tuesday 26 April to ensure you receive the AGM documents.
Please note that only Guidlhouse financial members are eligible to vote in the AGM.
If you are a financial member and cannot attend the meeting but would like someone to represent you please complete the Proxy Form below.
Proxy Forms must be submitted by Tuesday 26 April 2022.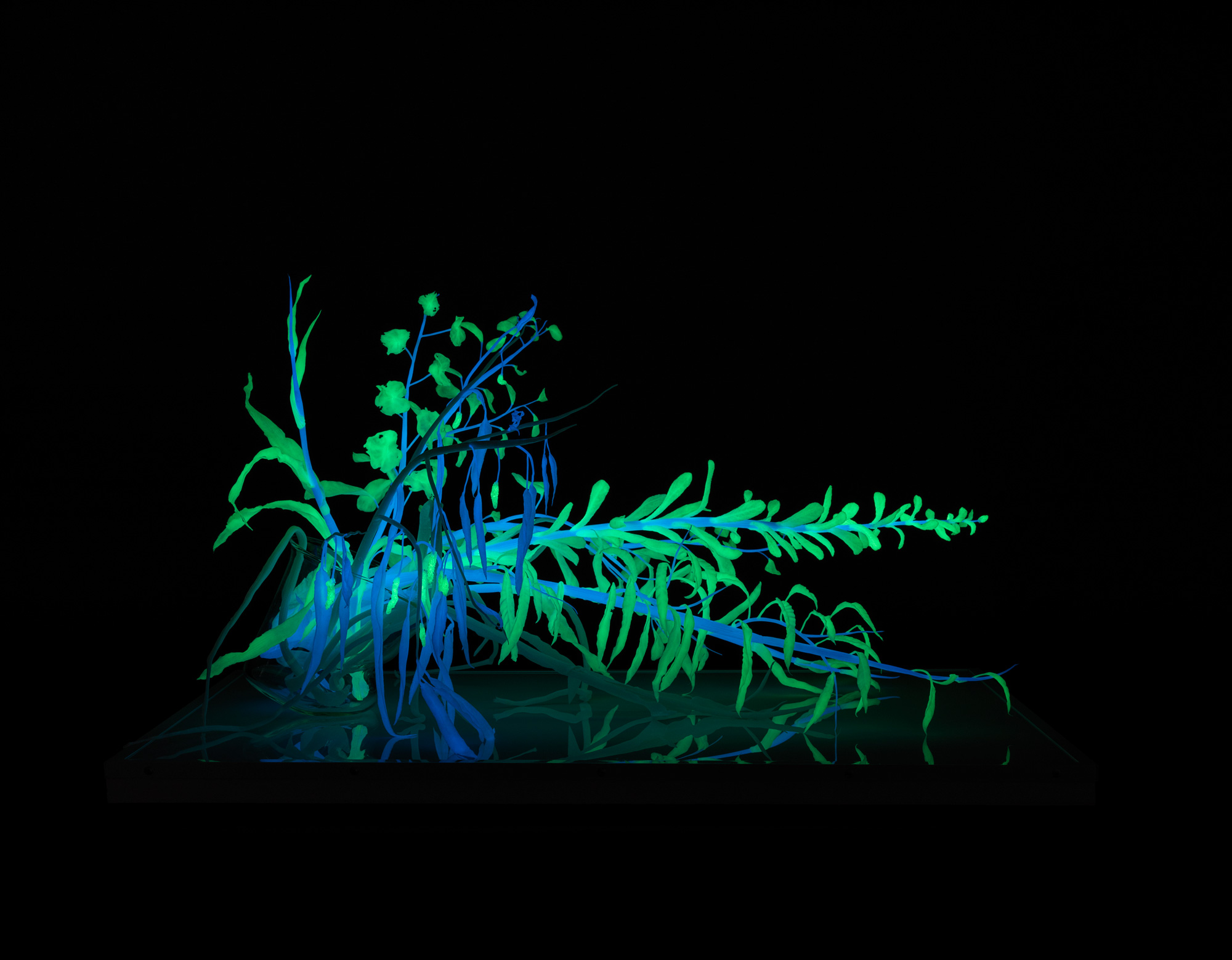 Image: Catherine Truman, Shared Reckonings, 2021. Photograph Grant Hancock.
Keep up to date with Catherine Truman's residency at Carrick Hill via instagram.
Catherine Truman is an established object maker and contemporary jeweller working across the disciplines of art and science. She is a co-founder and current partner of Gray Street Workshop, an internationally renowned artist-run workshop established in 1985 in Adelaide, South Australia. Truman's practice is renowned for its diversity and depth and incorporates jewellery, objects, digital imagery, film and installation works with a focus upon the parallels between artistic process and scientific method.
Between 2009 and 2013 she was artist in residence in the Autonomic Neurotransmission Laboratory, the Anatomy and Histology departments and the Ian Gibbins Microscopy Suite at Flinders University, Adelaide.
Truman was awarded an Arts South Australia Fellowship in 2016 and her work was featured in a significant survey exhibition at the Art Gallery of South Australia. She was the subject of the 2016 South Australian Living Artist (SALA) monograph, Catherine Truman: touching distance, written by Melinda Rackham, published by Wakefield Press. In 2017, as part of their Icon program, the Jamfactory, Adelaide presented a solo exhibition of Truman's work. Titled no surface holds, the exhibition highlighted her art/science practice it toured nationally 2018-2020.
During 2019 she was visiting scholar at the Flinders Centre for Ophthalmology, Eye and Vision Research, School of Medicine, Flinders University and artist in residence at the State Herbarium and Botanic Gardens of South Australia undertaking a project titled The Visible Light Project: experiments in light and vision, investigating the creative parallels between the physiology of the human eye and plants. During February- May 2021 Truman responded to this research in a major exhibition titled Shared Reckonings, held at The Museum of Economic Botany and The Dead House, Botanic Gardens of South Australia as part of the Adelaide Festival, 2021.
During 2022 Truman is artist in residence at Carrick Hill, undertaking a project titled The Arrangements:assembling nature.