Image: Celsea Farquhar with her work Fluttertongue, Adelaide Festival Centre, 2022. Photograph Sia Duff.
Support Guildhouse
Your donation will contribute to Guildhouse's core purpose, enabling us to forge ahead with our vision to connect art, artists and community and lead a bold and diverse visual art, craft, and design sector that positions artists at its core.
We know that you believe in the value of strengthening our creative community, and that like us, you believe in supporting artists to expand their practice and work with ambition. To continue to strive for the defining moments in a career that lead to something significant that we can all share in.
Your gift, no matter the amount, is a vital investment in the foundation of our arts sector – the artists. 
Guildhouse is a not-for-profit organisation. Gifts of any amount are gratefully received, donations over $2 are tax deductible. You can donate using the online form, via direct deposit, or over the phone – please call (08) 8410 1822.
Direct Deposit
Bank: Beyond Bank
Account Name: Guildhouse Inc
BSB: 325 185
Account Number: 038 619 41
Please note your name as the reference
Thank you for your belief in the work we do, and in the artists we support, we can't do it without you.
To find out more about how your gift can make an impact, please get in touch at guildhouse@guildhouse.org.au.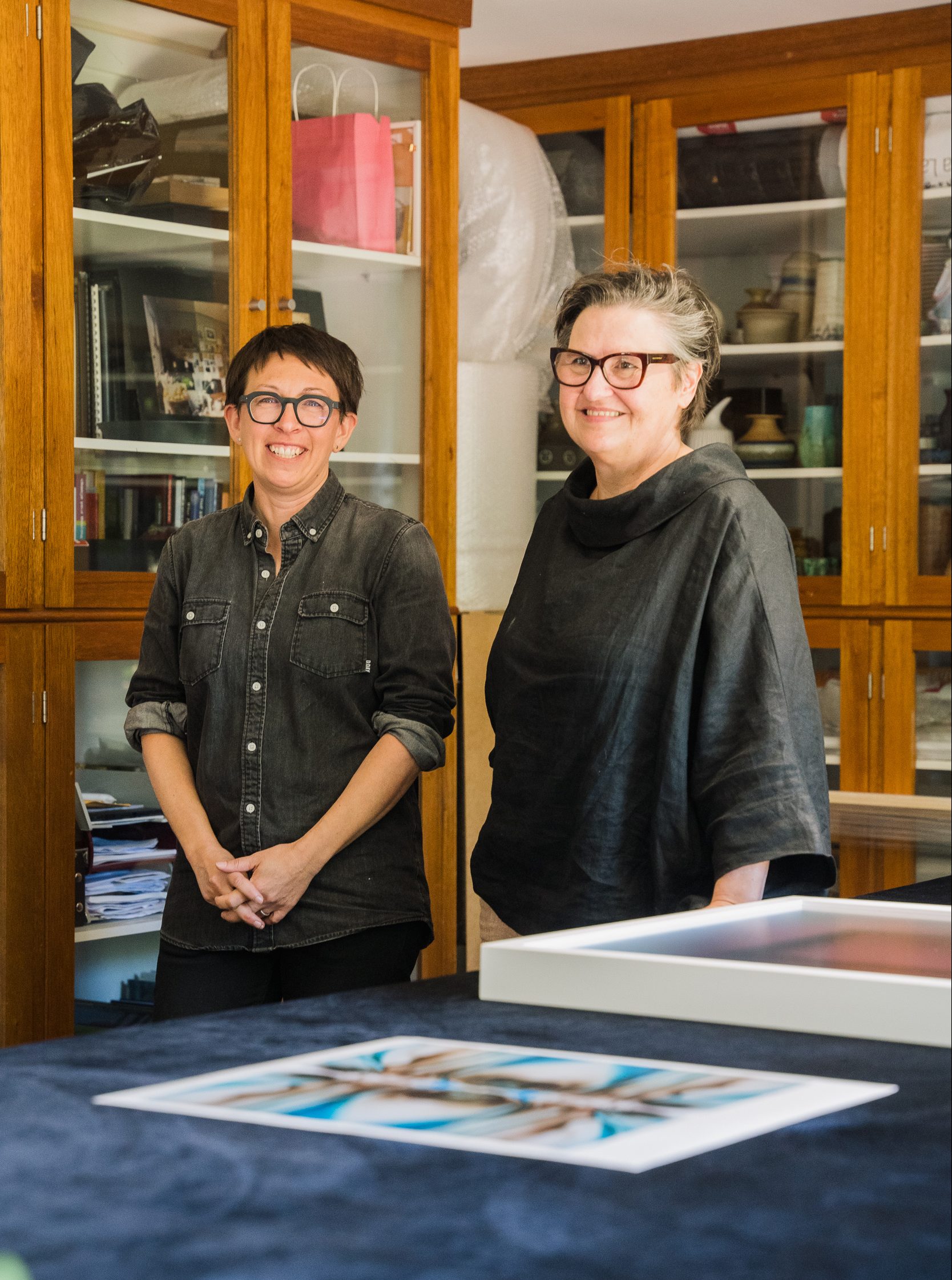 Image: Catapult mentor Sasha Grbich with mentee Monika Morgenstern.
Photograph Lana Adams.
This mentorship has given me an understanding of a new form of art I wouldn't have had the opportunity of knowing about beforehand. It's been great learning more about art and culture, and the importance of both.
I have gained a greater sense of purpose and clarity in my practice, and in turn in life. I have gained more confidence in my skills and abilities. I've become more efficient in my making and have a much better understanding of what running a successful business from a creative practice looks like.
I have a deeper understanding of what I'm doing and why I'm doing it. This opportunity has been pivotal at this stage in my professional career.