Nazli Jianfar, Untitled Isolation. Photograph Grant Hancock.
Guildhouse is doubling down on artistic ambition.
Any donations made between now and 31 May 2020 will be matched dollar for dollar to support our ambitious career development initiatives.
We are seeking champions to nurture and cultivate the next wave of talented, hard-working and deserving artists. Your contribution will facilitate impactful professional growth through timely investment, meaningful exchange, enduring partnerships and broadened horizons. With the support of Creative Partnerships Australia's Plus1 initiative, the impact of your gift will be doubled.
Our game changing Catapult mentorships and interest free microfinance programs have already positively transformed the lives of over 90 South Australian creative practitioners.
For creative practitioners – often working in isolation, necessarily self-reliant – support means the world. With Guildhouse's backing they will take creative risks, extend their skills, deepen their understanding, achieve sustainability, and strive for artistic excellence.
You can contribute at any level; all are essential services which help an artist to further their career.  All donations over $2 are fully tax deductible.
Professional Development
Sponsor an artist to attend an INFORM session to build their business skills.
One-on-one Advice
Provide an artist with a one-on-one advice session with an industry expert.
Skills Development Workshop
Sponsor an artist to attend a tailored skills workshop.
Interest Free Loans
Contribute to our perpetual Microfinance fund supporting artists to build their practice.
Critical Writing
Commission a writer to produce a critical article on a practicing artist or exhibition.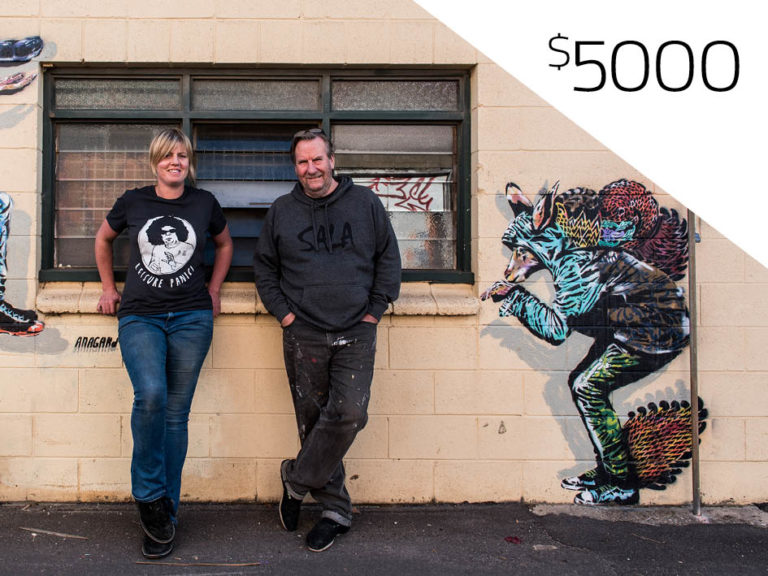 Catapult Mentorship
Sponsor an artist to undertake a 6 month Catapult mentorship to further develop their creative practice.

Your Choice of Support
Donate a custom amount to support a creative in their professional development.

Select your amount to donate to Guildhouse
Artists enrich our world.
Guildhouse supports visual artists, craftspeople & designers to build and maintain sustainable careers. We nurture and extend art practice and business development, open professional opportunities, markets and networks.
We've been quietly doing this work for over 50 years.  We need your help to do more.
With each meeting I have taken away new skills and ideas that I have integrated into my practice and seen immediate benefit.
Naomi Stanley
I have discovered an appetite and an aptitude for archival and historical research and have broadened my vision and scope (on the steepest of learning curves) to encounter a range of disciplines.
Lisa Harms
Guildhouse is supported by Creative Partnerships Australia's Plus1 initiative.