What's On & Opportunities
Neville Cichon, A Line Has Been Drawn, 2016, 28 x 24 cm. Photograph Neville Cichon.
Guildhouse is dedicated to connecting you with sector news, events and opportunities.
The events, exhibitions, opportunities, studio spaces and equipment listed here are independent from Guildhouse. Please follow the links or contact information provided for further information.
Some of this content is available to members only, and will require you to login to view.
If you would like to submit content for promotion on the Guildhouse website or social media platforms please use the link below.
Guildhouse is all about connecting creatives with opportunities.
We share a variety of opportunities on offer through our partner organisations and the wider industry. In this section you can explore a variety of art prizes, commissions, proposals, call outs, residencies, mentorships, career development, grants and funding opportunities.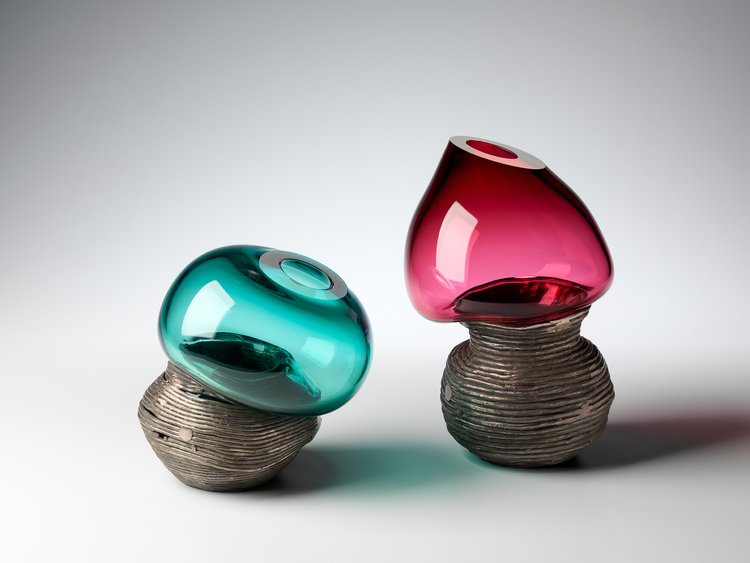 Sarra Tzijan: Village Vessels
13 January – 6 February
A solo exhibition by Indian Australian artist Sarra Tzijan showing new work developed in collaboration with JamFactory's glass studio. These objects dissect Tzijan's mixed heritage, analysing feelings of acceptance, cultural displacement and belonging. Driven by process, the work explores the 'Village Vessels' concept, acknowledging that each singular work holds the knowledge of countless people and the marks of many hands. These objects embody their stories also. This exhibition forms part of a continued inquiry into the Indian art form Dhokra: one of the earliest known techniques of lost-wax casting.
JamFactory Adelaide

Adelaide Hills Landscape Art Prize
11 December – 13 February
The Adelaide Hills Landscape Arts Prize is a biennial now acquisitive contemporary art prize, established in 2017 by the Hahndorf Academy. This arts prize celebrates the Adelaide Hills region and South Australian artists with a Finalist Exhibition at Hahndorf Academy.
South Australian artists are invited to present work that engages with and interprets the Adelaide Hills and the diversity of the landscape. We invited artists to interpret their experience of the Adelaide Hills in ways that highlights and captures their awareness of its dynamic and diverse environment and landscape – natural, rural or urban – and its ever-changing seasons.
Finalists: Carole Bann, David Braun, Liz Butler, Graeme Charlton, Elizabeth Close, Daniel Connell, Philip David, Alex Frayne, Harriet Geater-Johnson, Cecilia Gunnarsson, Marieka Hambledon, Sally Heinrich, Alexandra Hirst, Anthony Ingram, Jean Kenny, John Lacey, Simone Linder-Patton, Lisa Losada, Sarah McDonald, Phillip McGillivray-Tory, Christopher Meadows, Romany Mollison, Robert Roennfeldt, Regine Schwarzer, Cynthia Schwertsik, Lise Temple, Datsun Tran, Sonya Unwin, Roland Weight, Sheila Whittam, Georgina Willoughby, Simone Wise, Henry Wolff
HAHNDORF ACADEMY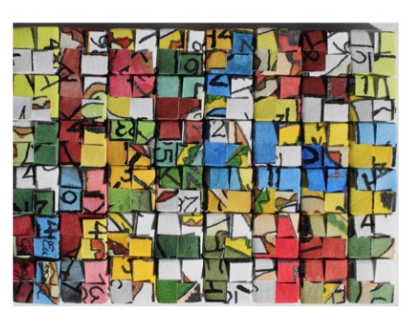 Fold – Eugene Casey
22 January – 13 February
A collection of delightful folded water colour paintings, several
Mrs Harris' Shop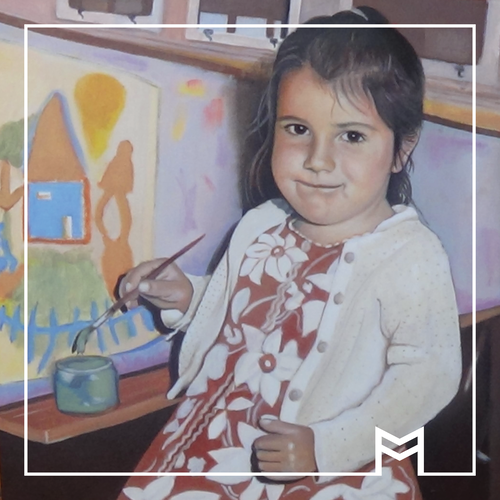 CHARTS Community Housing Arts Awards South Australia
11 January – 2 February
The Mill is thrilled to open our 2022 Visual Arts program with the CHARTS prize exhibition, a celebration of the inaugural Community Housing Arts Awards, South Australia. Created to celebrate and showcase the creative diversity, and depth of talent within tenants of community and social housing, the exhibition features painting, sculpture, photography, digital art and writing.
The CHARTS exhibition will feature a curated selection of work by finalists, on display to the public in The Mill's two galleries. The prize received 170 submissions across eight Community Housing Providers, with artworks from established, mid-career and emerging artists, and those who have never picked up a paintbrush, pencil or camera in their life! The CHART awards night was held at Adelaide Town Hall on 11 November 2021, with each winner receiving a cash prize of $500 made possible by the generous donation from CHARTS major sponsors Harvey Norman Commercial and Electrolux.
The Mill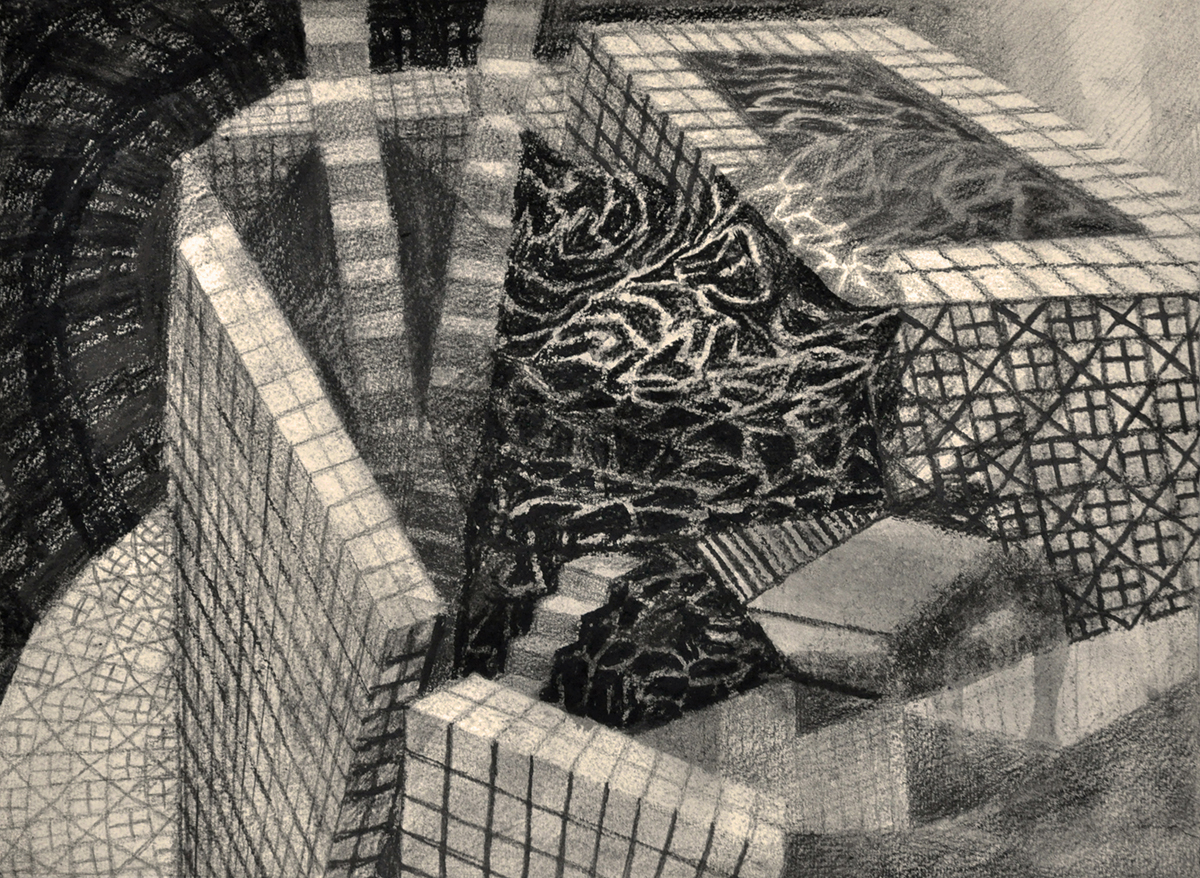 A famililar Place I Don't Know – Anthony Pelchen
6 February – 27 February
Over the past 30 years Anthony Pelchen has worked across diverse mediums and art forms, but with an anchor in drawing. This small selection of drawings from 2018-20 is from a considerable series made at night since 2011.
Pelchen grew up in Horsham and studied at the Victoria College of the Arts 1989-92. Through the 1990s he exhibited widely in artist run, institutional and alternative spaces in Melbourne. Prior to returning to the NW Victoria, Australia, in 2000, where he currently resides on the Wimmera River banks.
Pelchen's work is represented in public and private collections including the National Gallery of Victoria, Artbank, Horsham Regional Art Gallery, Australian Print Workshop, James Mollison Collection and the John McBride Collection.
project6.88
1 Newman Street Forestville SA 5035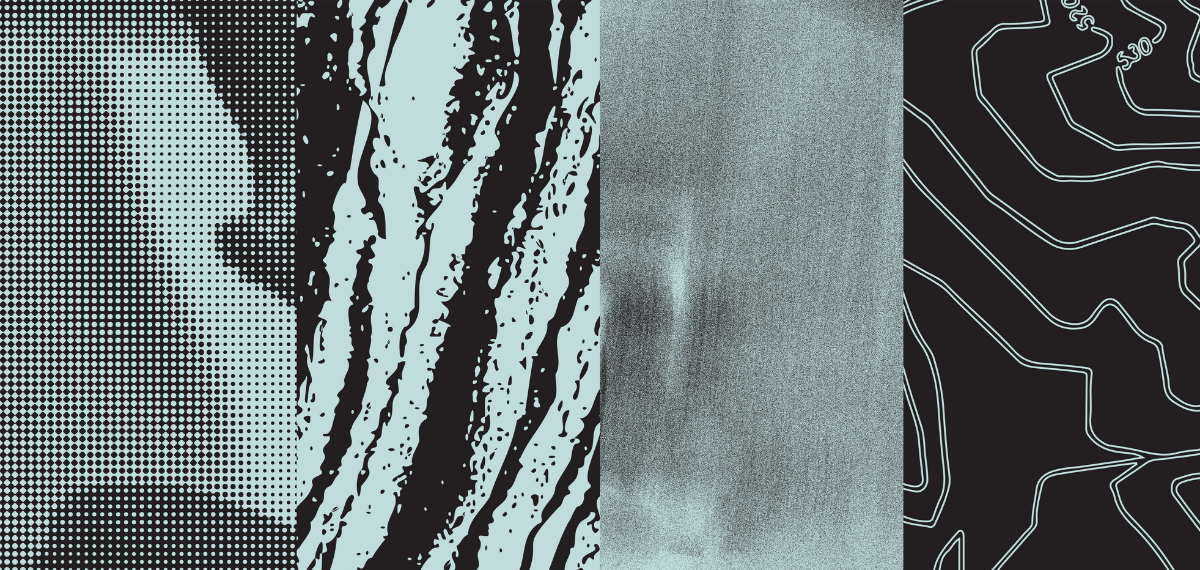 INVISIBILITY
1 February – Late November
INVISIBILITY is everywhere. It's the people we don't notice, the environmental changes we can't see, and the algorithms working hard behind the scenes. What becomes visible when we start paying attention?
In MOD.'s new exhibition, we're shining a spotlight on the unseen to help us better understand the world around us and our place in it.
Join us as we time travel underground, delve into the tech monopolies controlling our lives, and slow down to notice the importance of the land around us.
MOD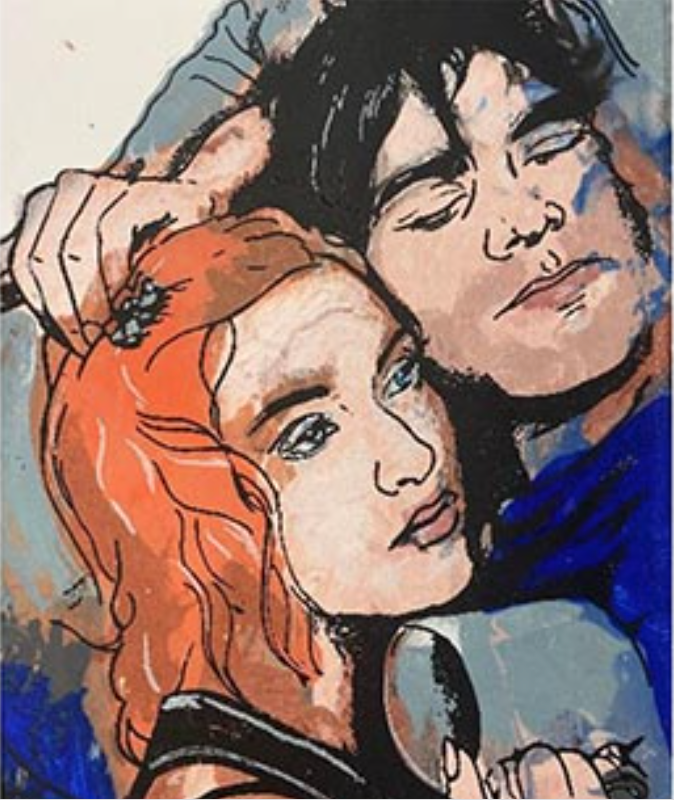 Tonics of the Resilient – Adelaide
College of the Arts
26 November – 14 February
Adelaide College, Advanced Diploma of Visual Arts students are pleased to present their end of year exhibition, 'Tonics of the Resilient', displaying their final works from the diverse studios of ceramics, photography, jewellery, printmaking, and painting.
In a difficult and challenging year, these students have shown their resilience, where art is both their tonic and inspiration that helps them rise above. In this exhibition, you will see the development of our talented group of second year students, that is diverse and experimental in ideas and materials.
Adelaide
College of the Arts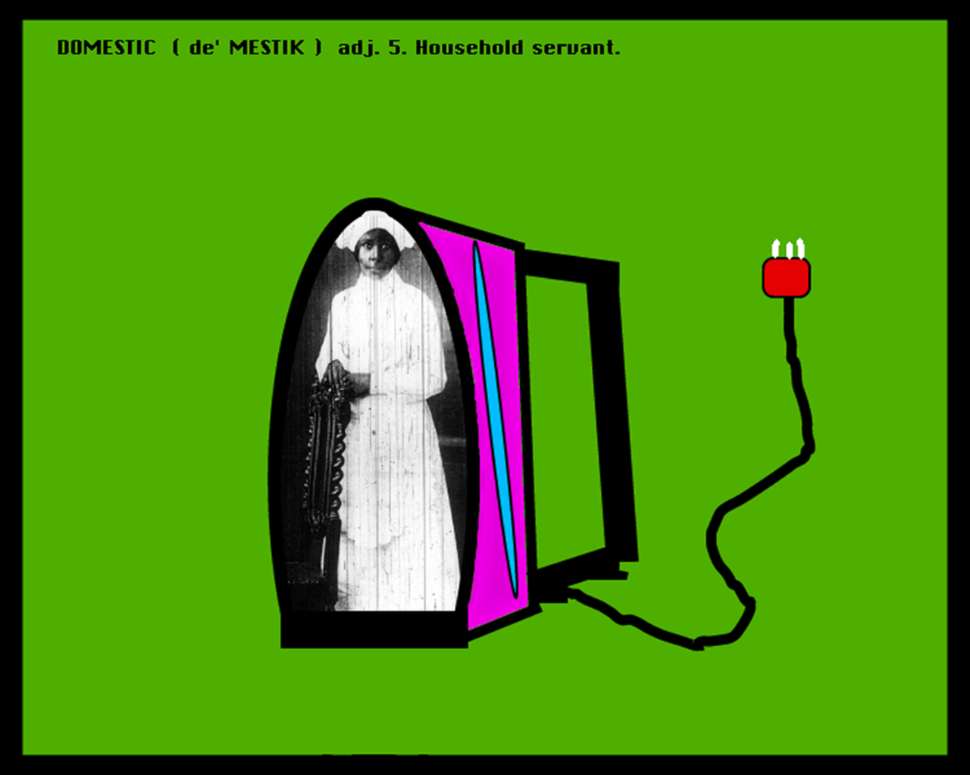 Sovereign Sisters: domestic work
21 October – 8 April
Sovereign Sisters: domestic work is a Flinders University Museum of Art exhibition curated by Ali Gumillya Baker with Madeline Reece. Presented in association with Tarnanthi Festival and APRON-SORROW / SOVEREIGN-TEA curated by Dr Natalie Harkin, it features historical material alongside the contemporary work of Paola Balla, Destiny Deacon, Julie Dowling, Dale Harding, Natalie Harkin, Leah King-Smith, Tracey Moffatt, Clinton Naina, r e a, Yhonnie Scarce, Ellen Trevorrow and Unbound Collective.

FUMA
Jewellery Making Classes – Regine Schwartzer
Regine Schwartzer offers a range of jewellery making classes from beginners to experienced practitioners, including specialized jewellery-making techniques. She also provides individual teaching for you to work at your own pace on a project of your choice.
Specialised workshops are offered periodically or can be conducted on request. Tutored and untutored bench space is available for rent.
Schwartzer trained in Germany in traditional metalworking techniques four decades ago. Her skills and experience cover a large number of techniques. Check out this video to see her studio and hear about her practice.
Australian Tappestry Workshop
The Australian Tapestry Workshop is excited to share with you a range of online content to fuel your creativity from the comfort of your own home.
Be inspired by our Artist + Weaver talks and International Speaker Series or hone your skills via our online classes, for both adults and children.
Adelaide College of the Arts
AC Arts' visual arts programs provide you a comprehensive grounding in the practical and theoretical aspects of contemporary and traditional visual arts practice. Offering specialisations in ceramics, jewellery, painting, photography, printmaking and sculpture. Explore traditional and contemporary arts practices through practice and theory coupled with business and entrepreneurial skills to build a career in the arts.
You will learn and create in Adelaide College of the Arts' state-of-the-art facilities which include purpose-built studios and exhibition spaces.
JamFactory Short Courses
Ceramics Workshops: Get hands on in our 7 week Beginners Wheel Throwing and Hand Building short courses or expand your repertoire with our Intermediate Classes and Introduction to Glaze Development. Learn from the very best skilled tutors in our fully equipped ceramics studio.
Jewellery Workshops: Over 7 weeks, learn the basics in Introduction to Silver Jewellery, build on your skills in our Level 2 class or take your practice to the next level with Tutored Bench Access, Lost Wax Casting and Stone Setting.
Individual Glass Blowing: Experience an intensive one-on-one session in the glass studio,learn traditional glass blowing skills in gathering, forming and design to make your own glass piece.

JamFactory
praxis ARTSPACE
Want to join the Praxis Artspace Studios? Do you know a creative who needs studio space?
Located within the vibrant Bowden precinct, Praxis Artspace Studios was established in January 2019. Sitting adjacent to Praxis Artspace Gallery, this creative hub is focused on supporting a diverse range of artistic talent through its studios and exhibition program.
The Praxis Artspace Studios encourages an effective teamwork environment, and provides the opportunity for artists to experiment, play and take risks developing new work, within a stimulating environment of practicing artists.
Their studios include:
Wifi
24-hour access
Communal area, including kitchenette, toilet and shower
Onsite parking
Proximity to public transport and shops
A studio at Praxis Artspace represents an opportunity for an artist to base their practice within a vibrant, and supportive artistic community; allowing for meaningful career and skills development, inspiration, and networking.
George Street Studios
36 George St, Thebarton SA
Studio space is currently available and suitable for artists, designer makers and artisans working across furniture, sculpture and mixed medium. We welcome expressions of interest from artists and makers at all career levels. Younger and emerging artists are encouraged and will be offered access to learn from experienced practitioners.
For further details or to organise a visit please contact Tony Rosella: 0402 114 702

Mixed Goods
Mixed Goods studios is a multidisciplinary shared studio space only 15 minutes from Adelaide's CBD. We are currently looking for studio tenants and have spaces available ranging from 11m2 to 27m2, there are sizes to suit a variety of creative disciplines and practices.
Mixed Goods was set up as a dynamic craft & design hub offering independent studio spaces to artists, creatives, and design professionals. Our aim is to have a hybridised studio collective with a mixed set of skills made up of individuals from diverse backgrounds and at various stages of their practices.
Andrew Carvolth – Furniture & object

Dean Toepfer – Furniture, lighting & object

Kerryn Levy – Ceramics

Luca Lettieri – Object & sculpture

Danielle Barrie – Jewellery
For more information or to apply for a studio please get in contact with Dean Toepfer and Andrew Carvolth at: studios@mixedgoods.com.au
The Mill Adelaide
Situated in the heart of the Adelaide CBD, The Mill's Artist Studios provide space for visual artists and makers of any discipline to operate an affordable studio in a professional and arts-compatible environment. Current and past uses include sculpture, ceramics, woodworking, illustration, fashion, painting, photography and more.
Expect: Your own designated open studio space, 24hr studio access, wifi and access to shared spaces (workshop, kitchen and meeting space).
Leases from 3-12 months.
Mixed Creative Port Adelaide
Mixed Creative is a home for original live music, spoken word, theatre and visual arts practise; bringing people together for shared experiences that inspire the exchange of ideas.
It has been established as a creative social enterprise – which means our business has a primary focus on reinvesting in the community and making a positive impact rather than delivering profit to owners.
Mixed Creative seeks to collaborate with organisations and individuals to develop arts based programming that supports our local artists and the community around them. A range of meeting rooms, performance and workshop spaces are avaliable for hire.
Artisans' Vise
Shared studio/workshop facility
1/5 Waverley Ave, Edwardstown
"Artisans Vise is a makers dream space"
They have room for more designer/makers in their collegial, extensive factory.
They are ideally located in an established industrial area close to suppliers and manufacturers at 1/5 Waverley Ave Edwardstown
Access to workspace and a professional range of woodworking and metal equipment is available.
Current members are Gray Hawk, Andrew Bartlett, Taku Kamikawa and James Howe.

For further information please contact Gray Hawk
M: 04 1142 1713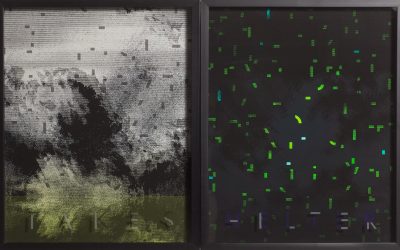 21 January - 22 March 2022 Location: Adelaide Town Hall, Mankurri-api Kuu (Reconciliation room) and First Floor Gallery, 128 King William Street, Adelaide Featuring: Michelle Driver, Kate Little, Annette McRae, Monika Morgenstern, Mark Niehus, Sue Ninham, Olga...