What's On & Opportunities
Neville Cichon, A Line Has Been Drawn, 2016, 28 x 24 cm. Photograph Neville Cichon.
Guildhouse is dedicated to connecting you with sector news, events and opportunities.
The events, exhibitions, opportunities, studio spaces and equipment listed here are independent from Guildhouse. Please follow the links or contact information provided to for further information.
Some of this content is available to members only, and will require you to login to view.
If you would like to submit content for promotion on the Guildhouse website or social media platforms please use the link below.
Guildhouse is all about connecting creatives with opportunities.
We share a variety of opportunities on offer through our partner organisations and the wider industry. In this section you can explore a variety of art prizes, commissions, proposals, call outs, residencies, mentorships, career development, grants and funding opportunities.
This content is available to members only and requires a login.
The Designer Maker Revolution
Podcast series by Adrian Potter

In the podcast series The Designer Maker Revolution Adrian Potter talks with designers and makers about their lives and especially about how and why they do the things they do. Cross material and cross discipline this series investigates what makes creative people tick.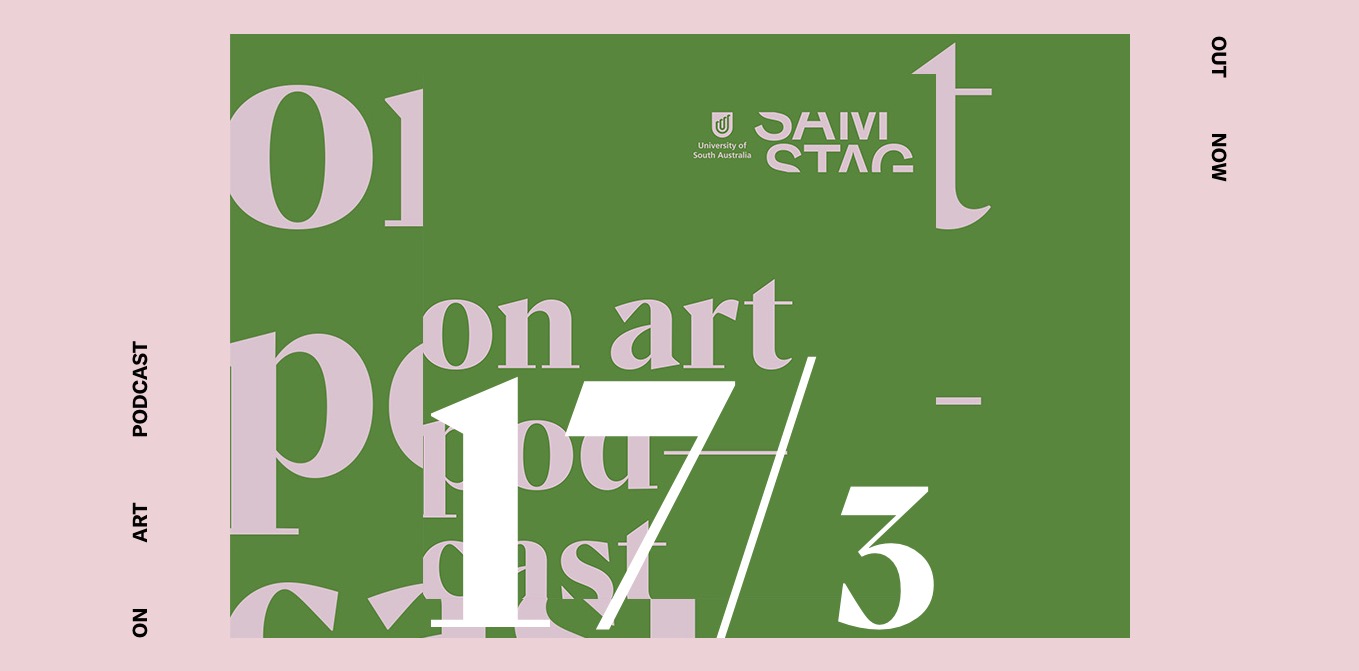 ON ART podcasts
by Samstag Museum

Samstag will be focusing their efforts on digital channels for the time being and will continue to share their exhibitions with you through their Publications & Podcasts.
Expereince their ON ART podcast series of talks and discussions that follow the lead of contemporary art.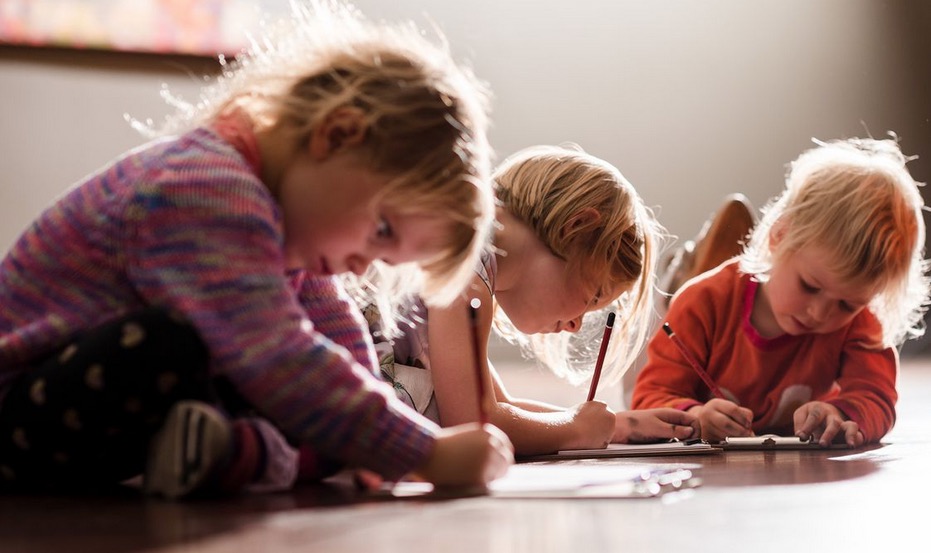 Start at Home Activities
from AGSA

Available through the Art Gallery of South Australia's website are extensive activities for children and families to create art at home to engage and inspire families and broader audiences in these unprecedented times.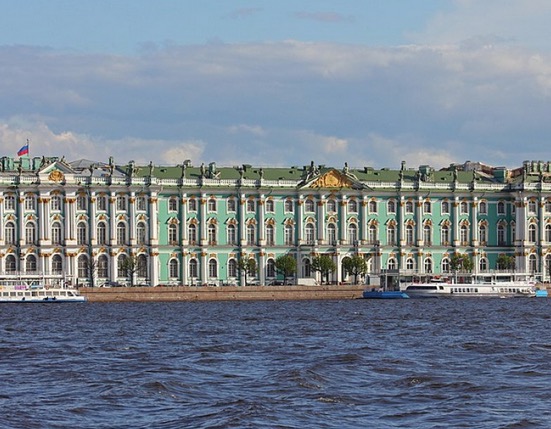 Take a five-hour tour of the State Hermitage Museum in Saint Petersburg
It would take days to explore everything at the enormous Hermitage in Saint Petersburg, Russia. But this newly released one-take virtual tour of the cavernous institution will take you through 588 works, 45 galleries and several live performances in just five hours. Journey through the museum's huge collection of Rembrandts, get up close to Caravaggio's famous 16th-century painting The Lute Player, and watch a contemporary ballet performance in the theatre.
ACE Open

Stay tuned as ACE Open adapt operations to connect you to contemporary art and artists through online platforms, and keep an eye out for the launch of their next exhibition recess presents on 7 May.  They are also devising contingency plans to ensure alternate options to proceed with the exhibition and continue to support artists in our program.
Creative Connections
Australia Council for the Arts webinar series
Create, connect and adapt through a new webinar series
As a direct response to the current challenges faced by the arts sector, the Australia Coucil for the Arts acknowledge the isolation felt by artists and practitioners at this time, and the impact that temporary closure of many arts organisations is having on the collective wellbeing.
Creative Connections is an online webinar series for the cultural and arts sectors. It offers practical, accessible and useful content delivered by industry experts on key topics and emerging themes.
The series is focused around the theme of adaptation, and sessions will explore digital adaptation, leadership adaptation and arts practice adaptation. Sessions will be facilitated by experts in specific topic areas, with over thirty sessions available.
Creative Connections will be delivered live via their online platform, Zoom Webinar. All sessions will be Auslan interpreted and live captioned. Recordings will be published after each session on the Australia Council website.
Browse the full program and register for any or all of the sessions that suit your needs.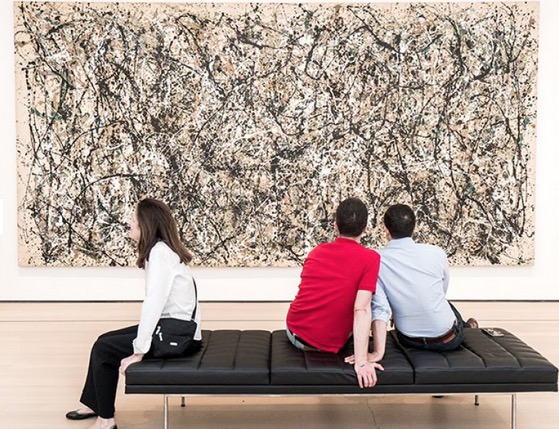 Give Moma's Virtual View series a whirl
New York's Moma has some of the world's most recognisable artworks – Van Gogh's The Starry Night and Monet's Water Lilies among them. While it's closed it's running a Virtual Views series, taking digital visitors through an exhibition or artwork via videos, Q&As with curators, playlists and articles. The first Virtual Views session on April 9 will revolve around the theme of home movies, inspired by the exhibition Private Lives, Public Spaces. Curators will guide audiences through the history and emotions behind amateur films, stream videos from the exhibition, and encourage viewers to make their own films at home. The museum has also compiled a playlist of songs about works of art, including Don McLean's Vincent and Simon & Garfunkel's So Long, Frank Lloyd Wright.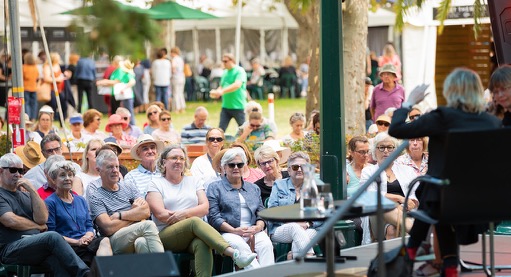 Writer's Week at Home Kit
From the Adelaide Festival

Writers' Week Session Podcasts
Immerse yourself in the amazing range of literary minds once more by listening to one (or all!) of our AWW podcasts now online.
Read one of our Top 10 Writers' Week Books
Available from our favourite bookshop, Imprints (they are open for business and also deliver!) get lost in one or all of these wonderful books that were this year's best sellers in the book tent:
Cut out Girl: A story of War, Bart van Es
The Science of Fate: The New Science of Who We Are – And How to Shape our Best Future, Hannah Critchlow
Greenwood, Michael Christie
Celestial Bodies, Jokha Alharthi
Disappearing Earth, Julia Phillips
Adults in the Room, Yanis Varoufakis
And the Weak Suffer, Yanis Varoufakis
The Weekend, Charlotte Wood
Sand Talk, Tyson Yunkaporta
Superpower: Australia's Low-Carbon Opportunity, Ross Garnaut
MOD: Life Interrupted

In a time where a week feels like a month and news changes daily, it's hard to know where you're at. Things are a strange mix of normal and different and nothing really makes much sense. We feel that, and we want to help.  
LIFE INTERRUPTED is an online exhibition that will grow with time, with iterations from our previous exhibitions, as well as new ideas and creations. It's made up of things to help you feel prepared, like Bad News Game which helps to immunise you against fake news. It has things to feel connected, like a community-built, lush virtual garden in Minecraft. And there are things to distract you, like soundscapes meditating on place by Adelaide-based musicians and artists.  
Over the coming weeks or months, keep checking in. There will be exhibits to contribute to, new things to see, and programming to engage with. We're right here by your side to hang out and be connected in this new normal. 
LIFE INTERRUPTED is available right here online for as long as we need it.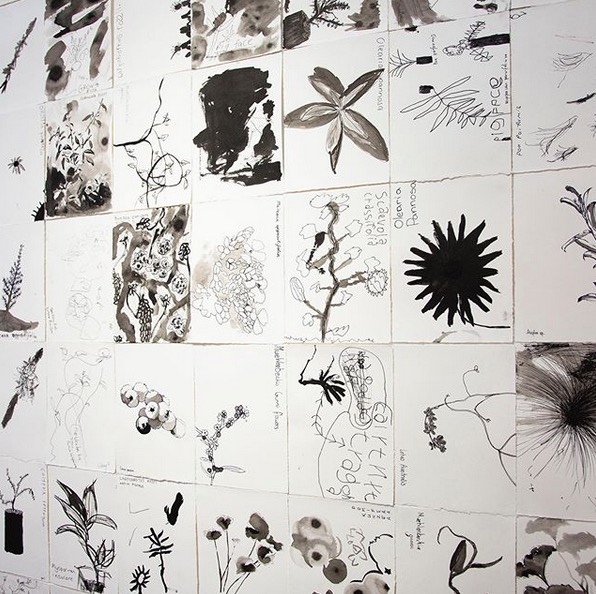 Grasslands – draw with me
by Louise Flaherty

Louise Flaherty would like to invite you to join her in a virtual studio on a journey as she attempts to make a drawing a day with her children at home responding to a new plant each day.  They will be using a list of plants in the Spear-Grass & Wallaby-Grass Grassland that once existed in the Western suburbs of Adelaide, including 80 plants.
Share your work and lets all create an online exhibition by posting it on Instagram with the hashtag: #grasslandsdrawwithme 
(if you are not on Instagram you can email them to Louise and she will post them)
Follow along at: @grasslands.drawwithme
This is a project that is open to everyone of any age (children will need an adult to help them to navigate the hunt to the photo of the plant)
Each day Louise will announce the name of a plant to draw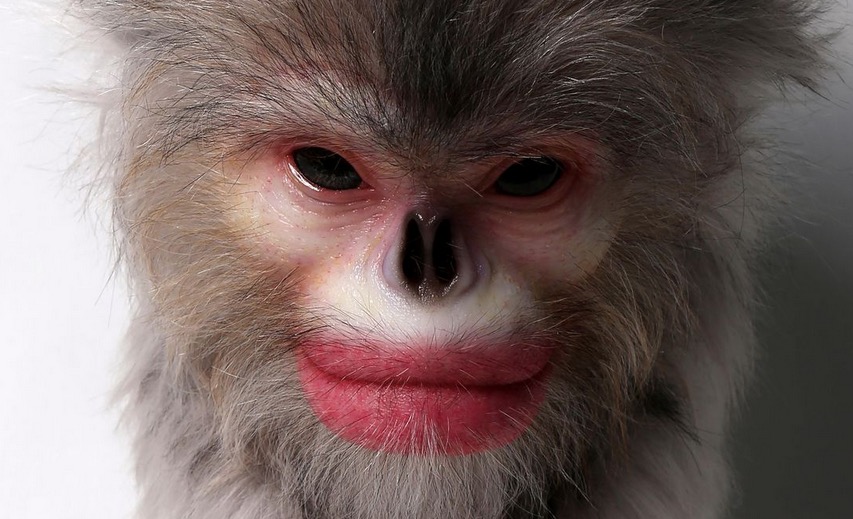 Digital Experiences and Virtual Tours from AGSA

The Art Gallery of South Australia are channelling energy into their online space, creating digital experiences and virtual tours of the 2020 Adelaide Biennial of Australian Art: Monster Theatres, AGSA exhibitions and their collection.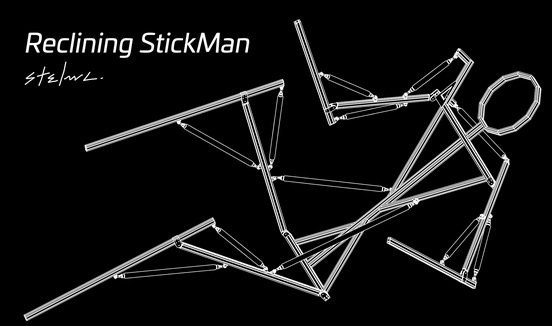 STELARC: Reclining Stickman – LIVE Stream
from AGSA

Reclining StickMan is a 9m long robot, actuated by pneumatic rubber muscles.
Visitors at the AGSA can intuitively animate the robot from a control panel.
At indicated periods, people online elsewhere can choreograph its movements and sounds.
A background algorithm animates the robot intermittently if no-one intervenes, locally or remotely.
ROBOT ACCESS at https://recliningstickman.stelarc.org
Watch live-performances at the Tate in London
Congolese choreographer and dancer Faustin Linyekula had already travelled to London when his show at Tate Modern was cancelled due to coronavirus. He made the most of it though, and filmed his performance in the moody, empty mid-century industrial gallery with fellow performers who had also made it to London for the show. Each of the Tate's four galleries (the Britain and Modern in London, Tate Liverpool and Tate St Ives) also displays works online, and there's a series of videos, podcasts and online classes to keep you going between visits.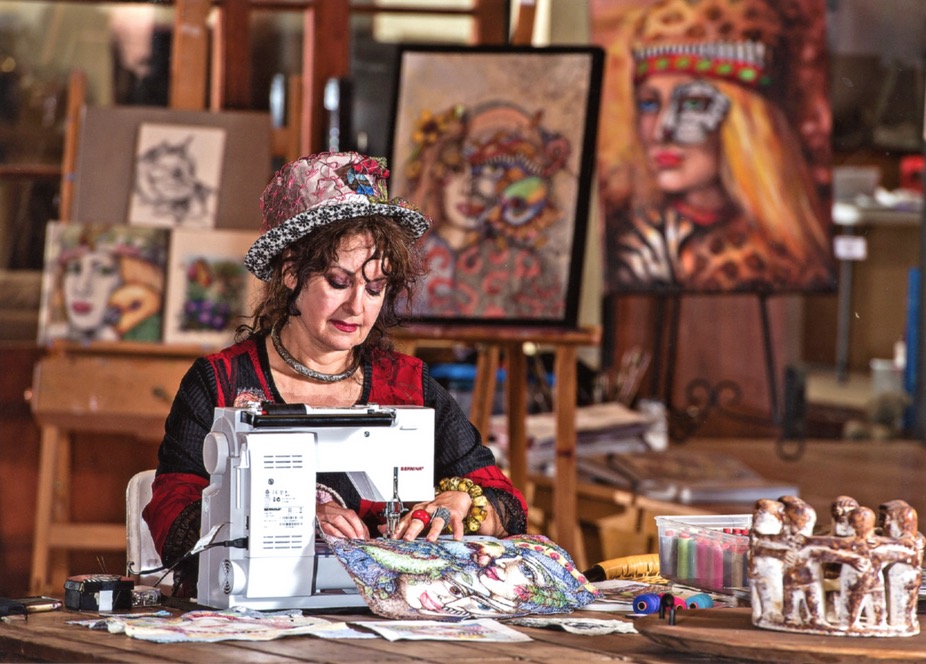 Textile Art with Cheryl Bridgart | Colour In Your Life
Textile art and fine art freestyle machine embroidery with textile artist Cheryl Bridgart Join Cheryl in her studio as she demonstrates her incredible freestyle embroidery technique. Textile art techniques and tutorial for beginners or artists of all ages and skills.
In this fine art TV show episode Cheryl Bridgart is interviewed by Colour In Your Life. In this episode Cheryl Bridgart demonstrates machine embroidery and textile art creating a fantasy abstract portrait. Cheryl's extraordinary talent and imagination for freehand embroidery is utterly mesmerising. Watch as she shares her tips for creating beautiful textile art on a freestyle sewing machine.
praxis ARTSPACE

Keep an eye on their website, facebook, and Instagram page for our upcoming digital events.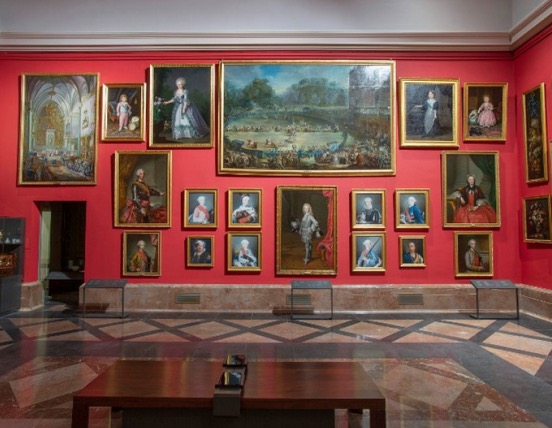 Become and expert of Spanish, Italian and Flemish art at Madrid's Museo del Prado
Each day this splendid museum uploads videos from its galleries to Facebook and Instagram. You won't understand what the curators are saying if you don't speak Spanish, but you'll still enjoy seeing masterpieces from the Spanish, Italian and Flemish schools of art (the museum houses more than 8000 pieces), including plenty of Goya.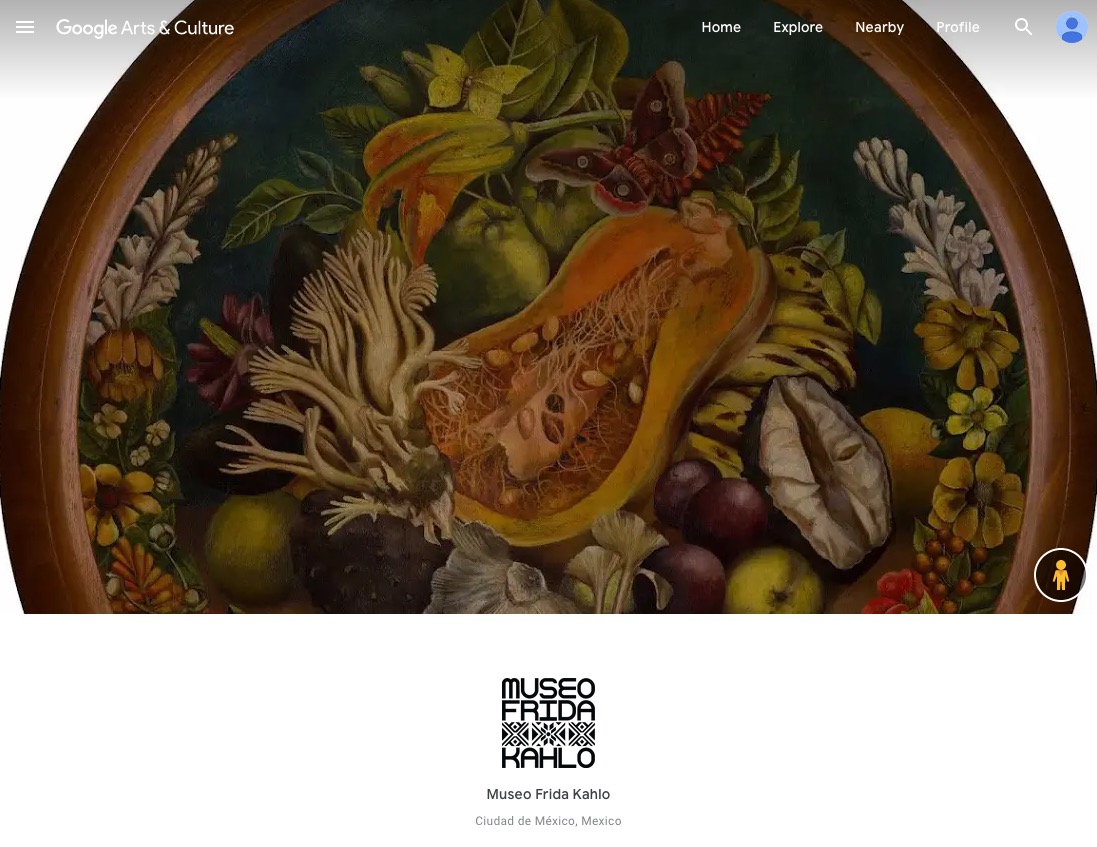 Visit Frida Kahlo's La Casa Azul and more with Google's Arts & Culture hub
Frida Kahlo's La Casa Azul, or Blue house, is a fascinating and essential stop in Mexico City. The artist's house – now a museum – is in one of the oldest and most beautiful neighbourhoods in the busy city, and offers a glimpse into the eventful, inspiring and often difficult life of one of the most celebrated artists of the 20th century. It's where she was born and died, where her husband, the artist Diego Rivera, also lived, and where her friends and lovers (including Russian revolutionary Leon Trotsky) spent some time. You can "wander" the colourful house and pretty grounds, and check out Kahlo's personal objects.
La Casa Azul is just one of the hundreds of art institutions that have worked with the Google Cultural Institute to create a comprehensive database of some of the world's greatest art collections and galleries. Google Arts & Culture isn't new – it launched in 2011 – but over the years it's given cultural organisations access to technology (such as street-view tools) to capture art and offer fun 360-degree exploration options. You might not be able to visit Paris's Musée d'Orsay or New York's Museum of Modern Art (Moma), in person, but you can on your computer.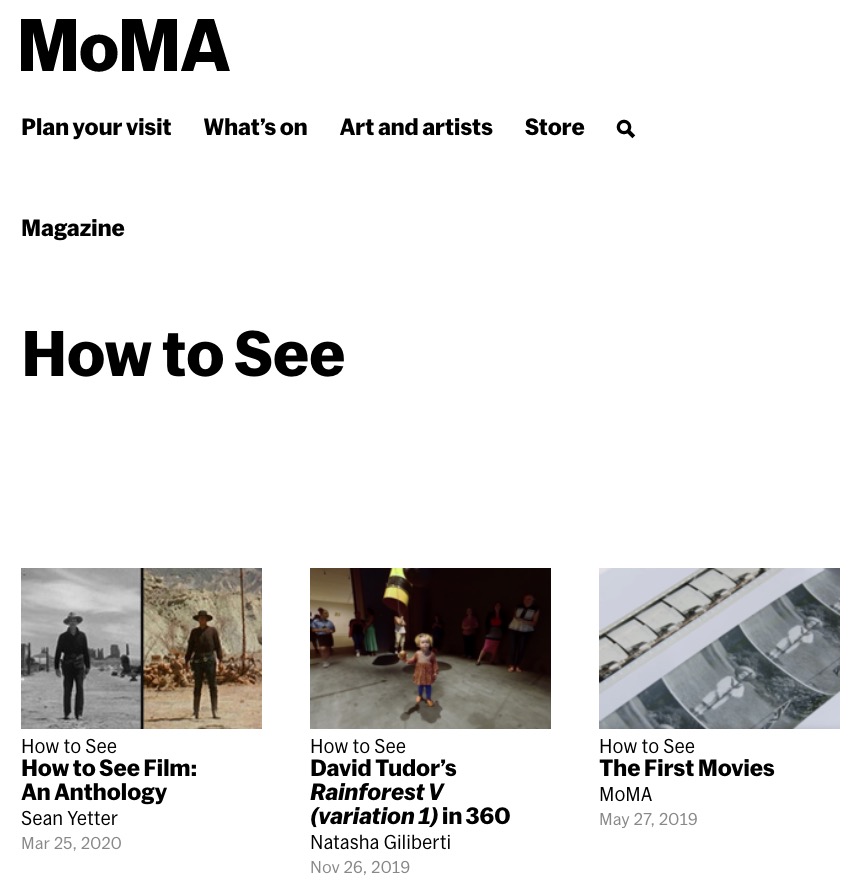 How to See with MoMA
A compelling series of videos from MoMA curators and visiting artists as they explore the galleries to explain how they see the art of our time. See the full Youtube playlist here.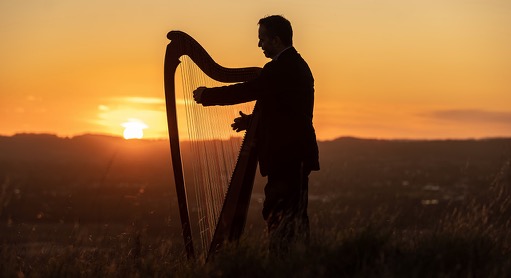 Listening Pleasures
From the Adelaide Festival

AF Concert Recordings
Thanks to our friends at ABC Classic, you can listen to some of the exceptional concerts from our 2020 Festival online:
UKARIA Chamber Landscapes
The Heath Quartet perform a beautiful program of Beethoven and Tippett.
Acclaimed violinist, Anthony Marwood was joined by cellist Timo-Veikko Valve, and pianist Stefan Cassomenos for an electrifying concert of Beethoven and Shostakovich in One Among Many.
Chamber Landscape's curator and harpist, Marshall McGuire and his ensemble Ludovico's band were joined by soloists soprano Bethany Hill and oboist Ben Opie for a program showcasing works by female composers for The Female Voice.
150 Psalms:
A Celebration of Life – performed by Netherlands Chamber Choir with The Norwegian Soloists' Choir, The Tallis Scolars and The Song Company, conducted by Peter Dijkstra
Berlin Philharmonic Digital Concert Hall
The Berlin Phil have made their extraordinary digtial archive of live-recordings and movies free for everyone. Just redeem voucher code BERLINPHIL and receive free access – time to indulge!
Online Art Class
with Steph Fuller

This is a free photography class for everyone stuck at home! 🙂
The aim of this exercise is to use your imagination and some creative lighting to create visions of outer space inside your home, just like Steph Fuller did in her exhibition Proximal Orbit.
You only need three things:
– something that takes pictures
– a torch
– imagination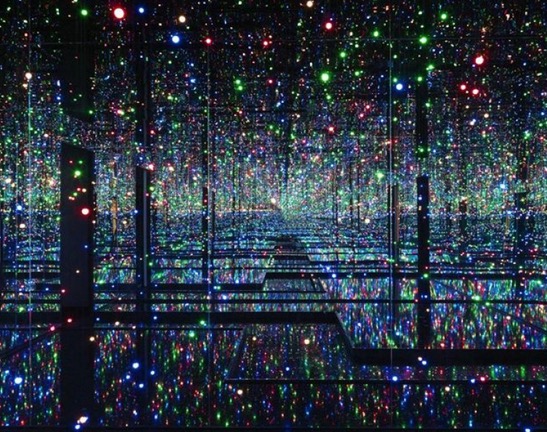 Enter Yayoi Kusama's Infinity Mirror Room
From her celestial Infinity Mirror Room to her expansive dot paintings, revolutionary Japanese artist Yayoi Kusama creates art you remember. While it isn't exactly the same as walking into one of her all-consuming installations, this 14-minute video created by The Broad Museum in LA (with a score by composer Geneva Skeen) is pretty stunning. It's best watched in the dark.
JamFactory

There are many ways to connect with JamFactory, virtually, from wherever you may be.
Head to their online shop and support the many independent artists and designers whose livelihoods are currently vulnerable, read the latest articles on Marmalade and connect with them on social media ( Instagram and Facebook) where they will be sharing a variety of inspiring and uplifting content.
Love in the time of COVID-19
from GAGPROJECTS

Paraphrasing Gabriel García Márquez's novel Love in the Time of Cholera (1985) GAGPROJECTS are starting a project purely to offer their solidarity with artists and families during the worldwide measures of quarantine to help stop the COVID-19 pandemic.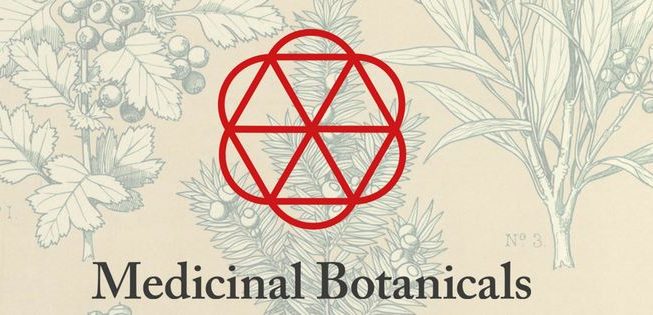 We'd like to invite members to share their interest in potential future projects. The Medicinal Botanicals Project brings together artists with botanist and pharmacologists to celebrate the important connection between people, plants, science and culture. Throughout 2019 – 2020 diverse partners will come together to produce and exhibit artwork, present symposia and host discussions in a variety of settings.
The Mill
The Mill are continuing to launch The Mill Artistic Programs and will be keeping an online presence for accessibility to their existing programs – so watch this space!
They are also continuing to provide opportunities for artists; launching their Breakout Residencies this month. They look forward to receiving applications from performing artists with the view to scheduling these residencies later in the year, as things begin to settle.
Art Almanac

Art publications to have on your book shelf during lockdown.
Cook in unison, join an artist party and more with Sydney's 2020 Biennale
While the biennale isn't a physical institution, this epic art event (which was scheduled to run from March 14 to June 8) has enough happening online to warrant a mention here. The 2020 biennale launched the same week the lockdowns began, but instead of simply cancelling it, it moved online. The online program runs from April 6 to June 8, and each day of the week will cover one of the seven themes. Mondays will begin with a focus on bila (an Indigenous word for river, interpreted here as the natural environment), with podcasts and playlists to create the mood for the week. On Wednesdays artists from across the globe will host social-media takeovers and parties on the festival's Instagram account, and on weekends artists and community leaders will share their favourite recipes and encourage people to cook in unison.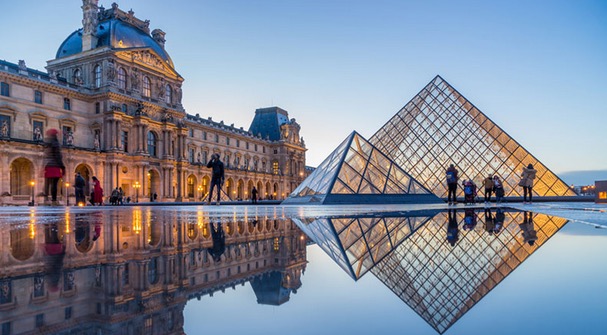 Take an online tour of some of the Louvre's most important and popular exhibits
The Louvre is not only one of the world's largest art museums, but it's also one of Paris's most iconic historic monuments. The museum offers free online tours of some of its most important and popular exhibits, such as its Egyptian Antiquities and works from Michelangelo. You can take a 360-degree look at the museum, and click around the rare artifacts to get additional information on their histories.
The Social Distancing Festival

A site for celebrating art from all over the world, showcasing amazing talent, and coming together as a community at a time when we need it more than ever.
Art Basel online viewing rooms

Keep an eye out for Art Basel as they launch online viewing rooms for some of the most exciting art galleries. Each gallery has chosen a curatorial concept for their virtual room as individual as a fingerprint, with the added bonus of being unconstrained by the dimensions of a traditional white cube.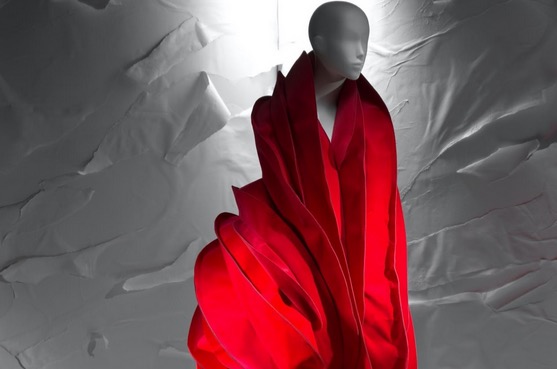 Take a Virtual Tour of Collecting Comme with National Gallery of Victoria

Explore the innovative designs and ongoing influence of contemporary fashion label Comme des Garçons without leaving your couch! Showcasing more than 65 outfits by the visionary designer, drawn from more than 40 collections this is a stunning tour so sit back and enjoy!
George Street Studios
36 George St, Thebarton SA
Studio space is currently available and suitable for artists, designer makers and artisans working across furniture, sculpture and mixed medium. We welcome expressions of interest from artists and makers at all career levels. Younger and emerging artists are encouraged and will be offered access to learn from experienced practitioners.
For further details or to organise a visit please contact Tony Rosella
M: 0402 114 702

Gate 8
Gate 8 Workshop have short to mid term project spaces available.
They have different spaces and equipment available depending on your project with prices starting from $85 per week (exGST and outgoings).
Send them an email about you and your project through to Jess Loughlin (jessloughlin@internode.on.et)
or for more info visit
The Mill Adelaide
Situated in the heart of the Adelaide CBD, The Mill's Artist Studios provide space for visual artists and makers of any discipline to operate an affordable studio in a professional and arts-compatible environment. Current and past uses include sculpture, ceramics, woodworking, illustration, fashion, painting, photography and more.
Expect: Your own designated open studio space (approx 15m2), 24hr studio access, wifi and access to shared spaces (workshop, kitchen and meeting space). Leases start from 3 months.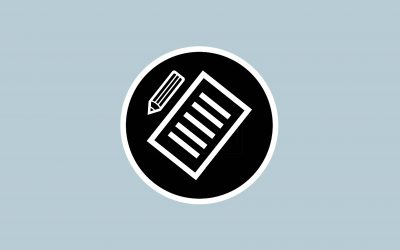 Thursday 9 April, 2 pm Pricing: Free Location: Online via webinar Presenter: Executive Director, Victoria Bowes Unpack and understand the basics of insurance in this webinar with Guildhouse's Executive Officer Victoria Bowes. At this time of financial uncertainty, it...