Cynthia Schwertsik, UTE-ilitarian, 2019. Photograph Jennifer Hofmann.
Guildhouse offers a range of opportunities for application throughout the year.
All current call outs will be listed here as they open.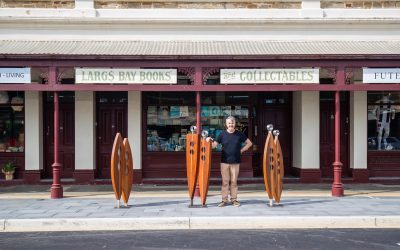 Quentin Gore, Home – Standing Figures (installation view), 2020. Photograph: Reuben Gore. City of Port Adelaide Enfield sought Guildhouse's expertise in 2020 to commission new public art for the Largs Bay Jetty Road upgrade. With the support of Guildhouse, South...