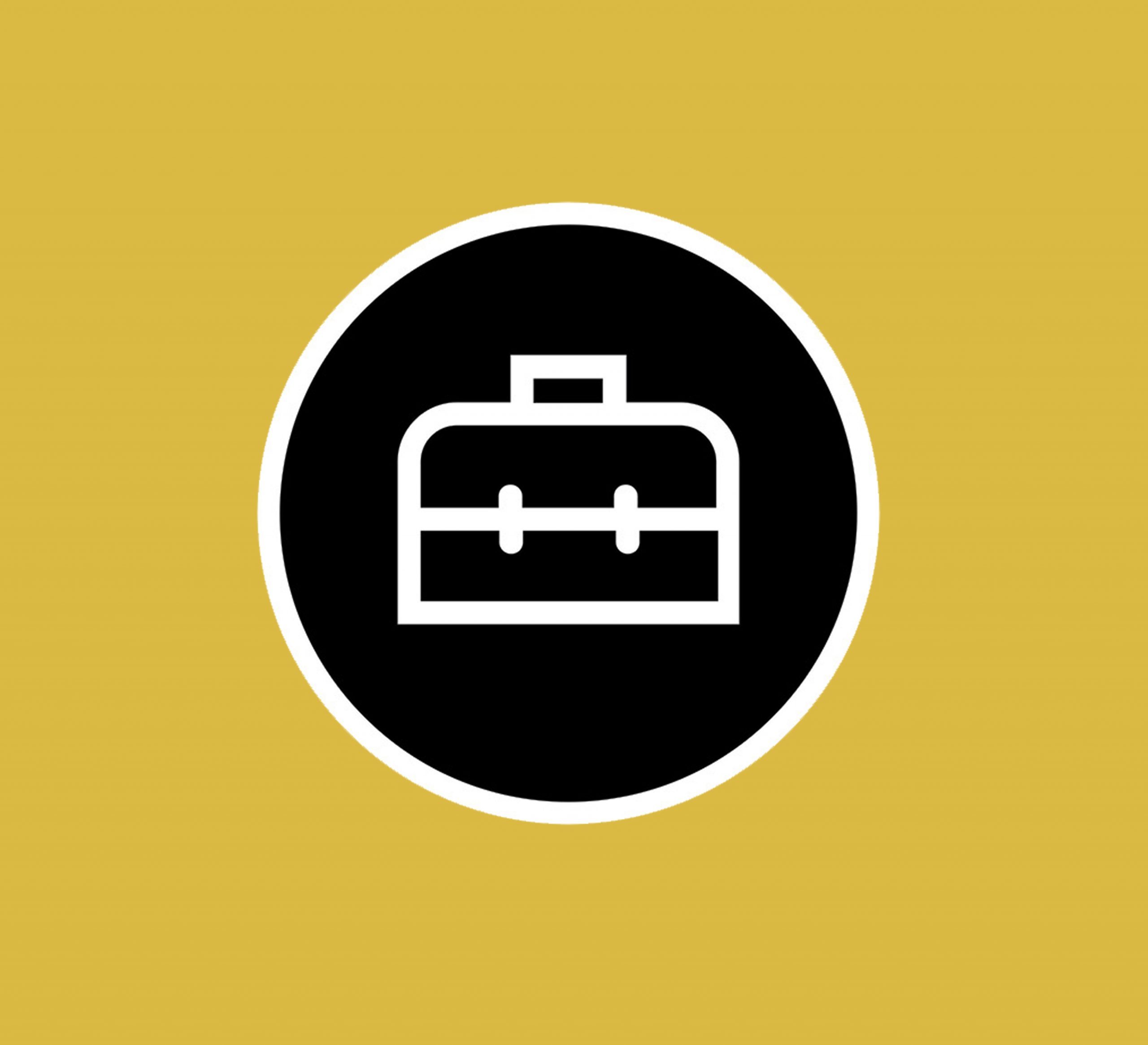 Maintaining a sustainable creative practice is an ongoing commitment with plenty of hurdles. So we've built a variety of artist toolkits to help you out along the way.
Our toolkits are here to help you avoid the mistakes and stresses involved with running a creative practice, and to offer insights into all aspects of what it means to manage and grow a creative career.
Maintaining a sustainable practice is an ongoing juggle. You are running a small business – this means tax commitments, invoicing and paying bills, finding, maintaining and growing your audience, marketing, promotion, representation and of course being creative and making new work.
Doing all of this well and knowing how to get it right can be difficult and time consuming. Guildhouse is building you a toolkit because we want to help you avoid possible mistakes and answer some of the questions that undoubtedly come up when you are balancing the many aspects of your creative practice. We have consulted some of our favourite experts for their advice and asked industry leaders to share their experiences, especially what they have learned, on their way to building a sustainable practice.
We have published guides that we have developed to help you master the fundamentals of your business, and our interviews with the experts to give you an insight into the many aspects of and opportunities within a creative practice – some you may not have considered.
This is your toolkit, so if there's something you would like to see included, or know a great resource you think is worth sharing, get in touch with us at: guildhouse@guildhouse.org.au
What you can already access:
Some fantastic resources already exist and while not all information is free, the information available through the following links can be invaluable – and perhaps save you money in the long run.
ARTS SOUTH AUSTRALIA
Arts South Australia has a program of funding and grants to assist artists and arts organisations.
http://arts.sa.gov.au/
ARTS LAW
Arts Law provides free or low-cost information, advice and resources to the arts sector. Their website is full of information sheets, articles, case studies and more across all areas of law pertaining to visual art, craft and design. http://www.artslaw.com.au/
AUSTRALIA COUNCIL
The Australia Council funds a range of arts activities through grants and supports the sector through strategic initiatives.
http://www.australiacouncil.gov.au/
AUSTRALIAN TAXATION OFFICE
The small business section of the ATO's website is a great resource when you have tax questions
https://www.ato.gov.au/Business/Starting-your-own-business/
BUSINESS SA
For practical business support and hands-on assistance in growing your business.
https://business-sa.com/Home
COPYRIGHT COUNCIL
For information about copyright for creative professionals visit the Copyright Council. This non-profit organisation provides information and advice about all aspects of copyright law.http://www.copyright.org.au
DEPARTMENT OF STATE DEVELOPMENT
South Australian Government support for small business is available here.
http://www.statedevelopment.sa.gov.au/industry/smallbusiness
SMALL BUSINESS HELP
This website from the Australian Government contains loads of information about starting a small business.
https://www.business.gov.au/info/plan-and-start/small-business