Cynthia Schwertsik, UTE-ilitarian, 2019. Photograph Jennifer Hofmann.
Guildhouse runs a number of different programs throughout the year. All our current call outs are listed here.
Guildhouse is calling for expressions of interest from emerging curators for ART WORKS 2020, an exhibition and residency program delivered by Guildhouse in partnership with the City of Adelaide.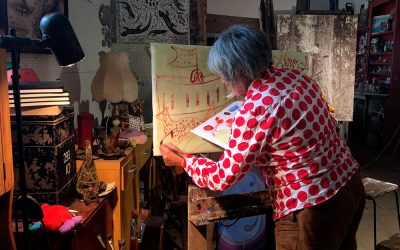 Sandra Saunders, film still by Jess Wallace, 2019. 2019 Catapult + TARNANTHI Catapult+ TARNANTHI sees two exceptional Aboriginal artists undertake mentorship opportunities to further their creative practice. Spanning 2018 and 2019, Sandra Saunders and Damien Shen...