Cynthia Schwertsik, UTE-ilitarian, 2019. Photograph Jennifer Hofmann.
Guildhouse offers a range of opportunities for application throughout the year. 
All current call outs will be listed here as they open.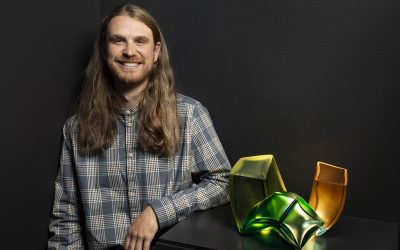 Announcing the 2021 Guildhouse Fellow: Liam Fleming Guildhouse, the Art Gallery of South Australia and the James & Diana Ramsay Foundation are delighted to announce South Australian glassblower, artist and designer Liam Fleming as the 2021 Guildhouse Fellow. The...