Troy-Anthony Baylis with his works on display at the Carriageworks for The National, 2019. Photograph Steven Siewert.

Troy-Anthony Baylis announced as the inaugural recipient of the Guildhouse Fellowship

Guildhouse, the Art Gallery of South Australia and the James & Diana Ramsay Foundation are delighted to announce that Troy-Anthony Baylis is the inaugural recipient of the Guildhouse Fellowship, aimed at elevating mid-career artists to explore, research and create and extend their practice.
Generously supported by the James & Diana Ramsay Foundation, the new Fellowship offers a transformative opportunity for one mid-career South Australian visual artist, craftsperson or designer each year, valued at over $50,000, to support research, international travel and the creation of new work. Delivered in partnership with the Art Gallery of South Australia, the opportunity will include a presentation outcome at the Gallery.
Troy-Anthony has developed a manifold practice encompassing making, curating, lecturing and research in the visual arts, as well as ongoing work exploring reconciliation. A descendant of the Jawoyn people from the Northern Territory and of Irish ancestry, Baylis' work speaks to country and nation as well as to queer culture. His large-scale text-based works are on display in The National at Carriageworks until 23 June.
Director of Programs and Curator of The National at Carriageworks, Daniel Mudie Cunningham says 'Baylis' work has been a definite audience highlight of The National, arousing great curiosity and wonder for its aesthetic and conceptual success.'
Baylis proposes to use the Fellowship to support travel to Berlin to undertake research into contested sites, monuments, and histories to inspire new work.
Baylis says 'Knitting, embroidery, sewing and other textile-based practices are associated with care, community, activism and love, the socio-political powers of materials. I'll use these skills and materials to create new work that will extend my visual language into the theme of reconciliation.'
The panel was unanimous in their decision to award the Fellowship to Baylis, recognising that an opportunity of this scale at this juncture in the artist's energetic practice, will provide a muchwarranted surge of support. The selection panel included AGSA Director Rhana Devenport ONZM, internationally recognised visual artist Caroline Rothwell and Guildhouse Chief Executive Emma Fey.
Emma Fey says, 'Transitioning from an emerging artist into a successful established artist requires determined research, experimentation and training throughout the mid-career years. I am delighted to see Troy-Anthony Baylis recognised as the inaugural Guildhouse Fellow.'
Fey adds, 'This fellowship is an important acknowledgement of the strength of South Australia's artistic talent and offers artists the intellectual and financial space to commit to their development and professional sustainability.'
James & Diana Ramsay Foundation Executive Director, Kerry de Lorme says, 'The calibre and diversity of Troy-Anthony Baylis' practice represents the essence of the Guildhouse Fellowship that the James & Diana Ramsay Foundation are delighted to support.'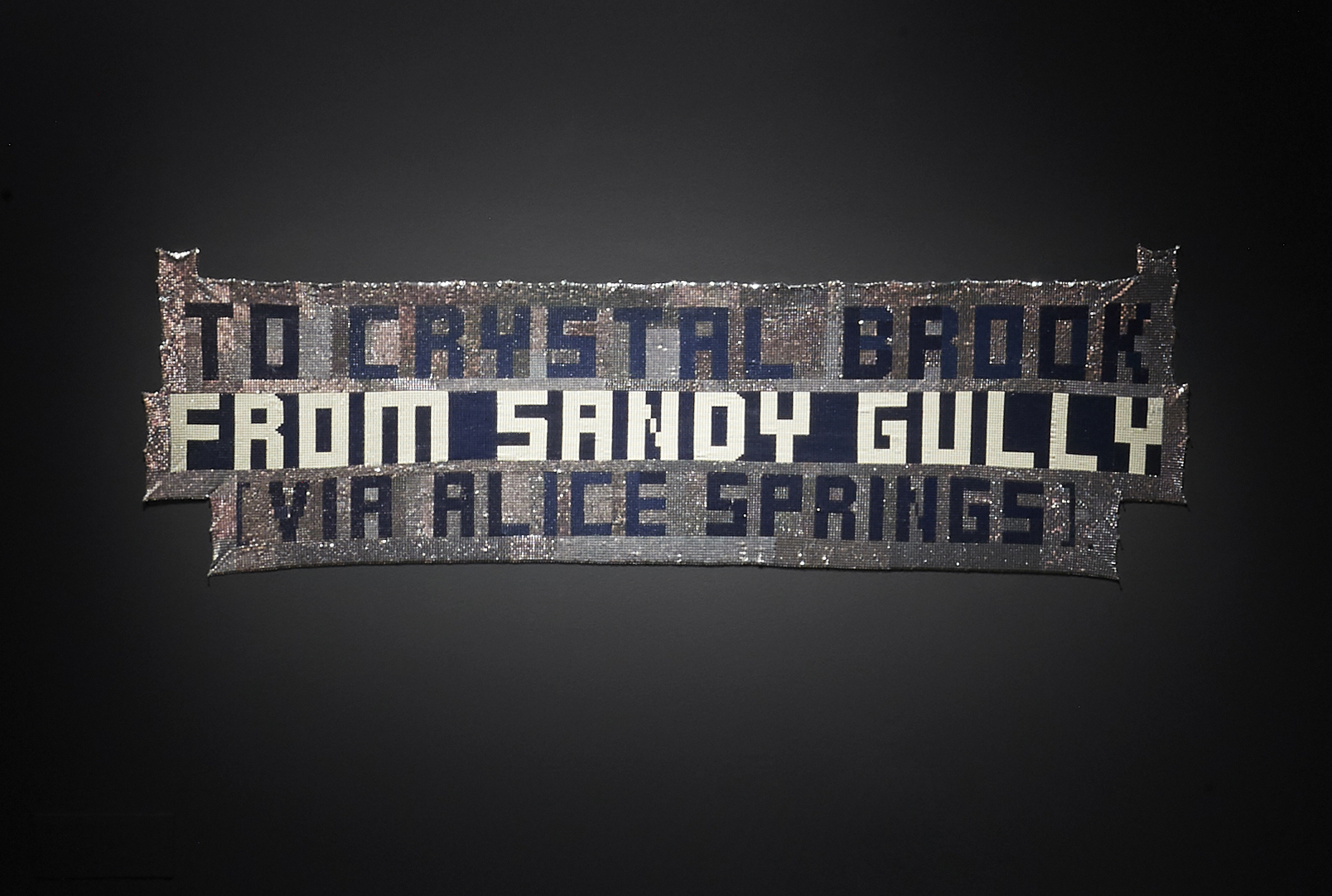 Troy-Anthony Baylis, Postcard (Crystal, Sandy, and Alice) 2019
Troy-Anthony Baylis
Born 1976, Sydney. Lives and works Adelaide. Jawoyn, Fitzmaurice region. Self-described Queer-Aboriginal, Troy-Anthony Baylis is a descendant of the Jawoyn people from the Northern Territory and is also of Irish ancestry. He is an artist, curator and writer, and Course Coordinator of Aboriginal Cultures, Comparative Indigenous Studies and Indigenous Philosophy at the University of South Australia, Adelaide.
His art practice has been subject to 17 solo exhibitions and numerous group exhibitions, performances and publications since 1993. Currently in its final stages of completion, his PhD, 'Deadly mimicry: Indigeneity and drag in contemporary artistic representation', is concerned with analysis, cultural interpretation and ethics of the self as subject.