Image: Steven Bellosguardo, Flight Paths, 2019. Photograph Brianna Speight.
Flight Paths by Steven Bellosguardo
Commissioned by the Adelaide Airport with the support of Guildhouse in 2019
There are far too few moments in life that overwhelm us with love, hope, joy, and happiness. Yet, there is one place, in every major city across the globe where raw human connection occurs – the Airport.
Flight Paths by Adelaide based South Australian artist Steven Bellosguardo, honours the intensity and beauty of these human emotions in an immersive public artwork installed at the Adelaide Airport.
"The airport represents adventure, new experiences, and endless potential –
it also embodies re-connection, the end of a journey, and coming home." says Steven. "Public Art belongs to everyone – it reflects our identity, our values, and our humanity. It questions the viewer, sparks curiosity and conversation, creating a shared dialogue."
"Bellosguardo's works represents our bold vision for the Adelaide Airport, to share the stories of this remarkable place; it's unique geological and natural history as well as the incredible stories of the people." explains Adelaide Airport's Managing Director Mark Young.
Adelaide Airport sought Guildhouse's advice on commissioning a new site-specific artwork to enliven the new link between the Atura Adelaide Hotel and the main terminal, to enrich the experience for visitors and build a sense of place. Guildhouse managed the process, inviting a selection of South Australian artists to propose a concept for the new artwork and Steven Bellosguardo's Flight Paths was selected for commissioning and installation.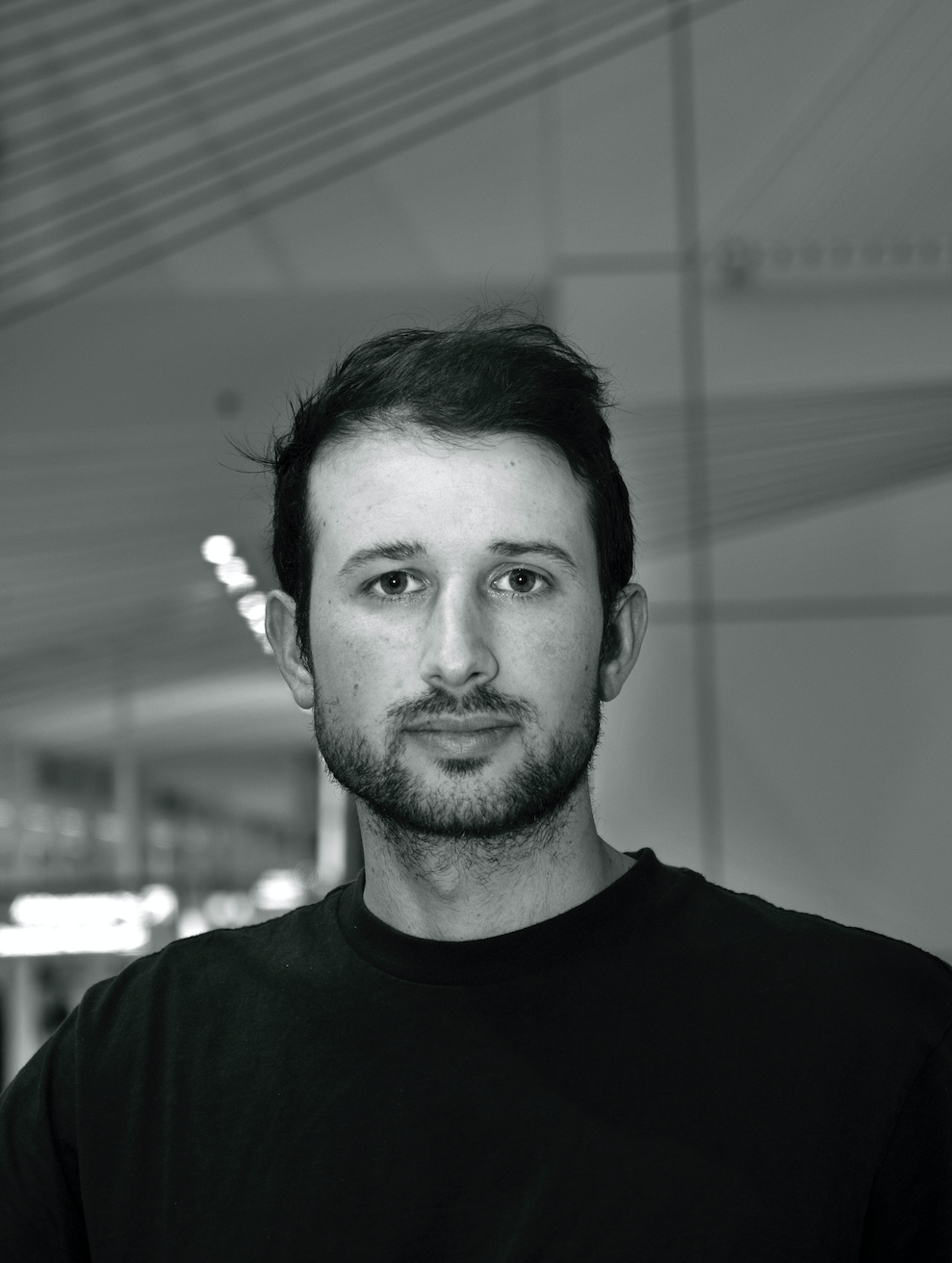 Image: Steven Bellosguardo, 2019. Photograph Brianna Speight.
Steven Bellosguardo fuses contemporary techniques with a traditional approach to sculpture's original subject, the human figure. Utilizing mediums associated with modernist sculpture, figures are rendered from flat sketches on steel, cut out and assembled, creating an interplay between two and three-dimensional elements. Constructing abstract figures he explores ideas of what it is to be human and the reciprocal relationship that they have with nature.
Bellosguardo's hot pink sculpture Donkaay (2017) joyfully resides on the corner of Morphett and Hindley Streets, and most recently he was commissioned by Adelaide Airport to carry out a major public artwork (2019). Bellosguardo has exhibited in galleries including Praxis Artspace, West Gallery – Thebarton, the Palmer Sculpture Biennial, Fontanelle Gallery, and the Helpmann Academy Graduate Exhibition.