Image: Sundari Carmody, One: all that we can see, 2022, Lot Fourteen. Photograph Sam Roberts.
Sundari Carmody asks us to consider what exists beyond our conscious reality.
The sculpture, entitled 'One: all that we can see', is the work of South Australian early-career artist Sundari Carmody. Installed at Lot Fourteen, on North Terrace, Adelaide, the major new piece of art is one of several upcoming art commissions for the innovation district.
The piece was commissioned under the Lot Fourteen Arts and Culture Plan 2020, with advisory from Guildhouse, the Lot Fourteen Arts and Culture Advisory Group, and the Australian Space Discovery Centre. 
Guildhouse was invited by The Department of the Premier and Cabinet to undertake an assessment, provide advice and recommend an approach for the delivery of a public artwork at the Lot Fourteen site. Through a limited selection process Guildhouse Professional Services engaged artist Sundari Carmody and paired her with design and fabrication experts Exhibition Studios, in order to create her design at scale. Guildhouse was engaged to manage the delivery of the artwork from concept design stages through to installation and public launch.
Carmody's piece is an evocative and elegant addition to the public realm. Her research in physics and the unseen has led to the development of this work that asks us to consider what exists beyond our conscious reality.
One: all that we can see represents the ratio suggested by contemporary physicists between the visible and the invisible universe; the hypothesis that dark matter and dark energy make up ninety-five per cent of the universe, leaving only five per cent of 'normal matter' visible.
The striking four-metre diameter black steel tubular ring, also comprises a small but high intensity LED component set into the top of the ring, symbolising the five per cent of 'normal matter'.
Di Dixon, State Project Lead, Lot Fourteen and Chair of the district's Arts and Culture Advisory Group says, "arts and culture are integral to Lot Fourteen, generating a meaningful sense of place and an active destination, through extraordinary, stimulating and immersive experiences."
"We hope that providing space for innovators and entrepreneurs where art, culture and technology exist in harmony will provoke creativity and innovation."
Embedding art firmly into the innovation district, the sculpture meets the brief for the temporary artwork to speak to space exploration, technology and futures.
Carmody says she's excited to be able to unveil her piece.
"I am both honoured and humbled to be contributing a public artwork to this city, joining the works of many esteemed and respected artists.
"My practice is based around ideas that explore relationships between consciousness and the cosmos.
"These fields are profoundly mysterious, and I am attempting to find useful frameworks to give form to aspects of both that are invisible or lie just beyond the limits of our perception.
"I'm grateful to be working with Guildhouse and Exhibition Studios to undertake this significant project."
Carmody studied Visual Arts (Honours) at the University of South Australia, Adelaide. She is the recipient of numerous awards and grants and her work has been exhibited widely across Australia.
One: All that we can see is accompanied by an essay written by Belinder Howden, May 2022, commissioned by Guildhouse.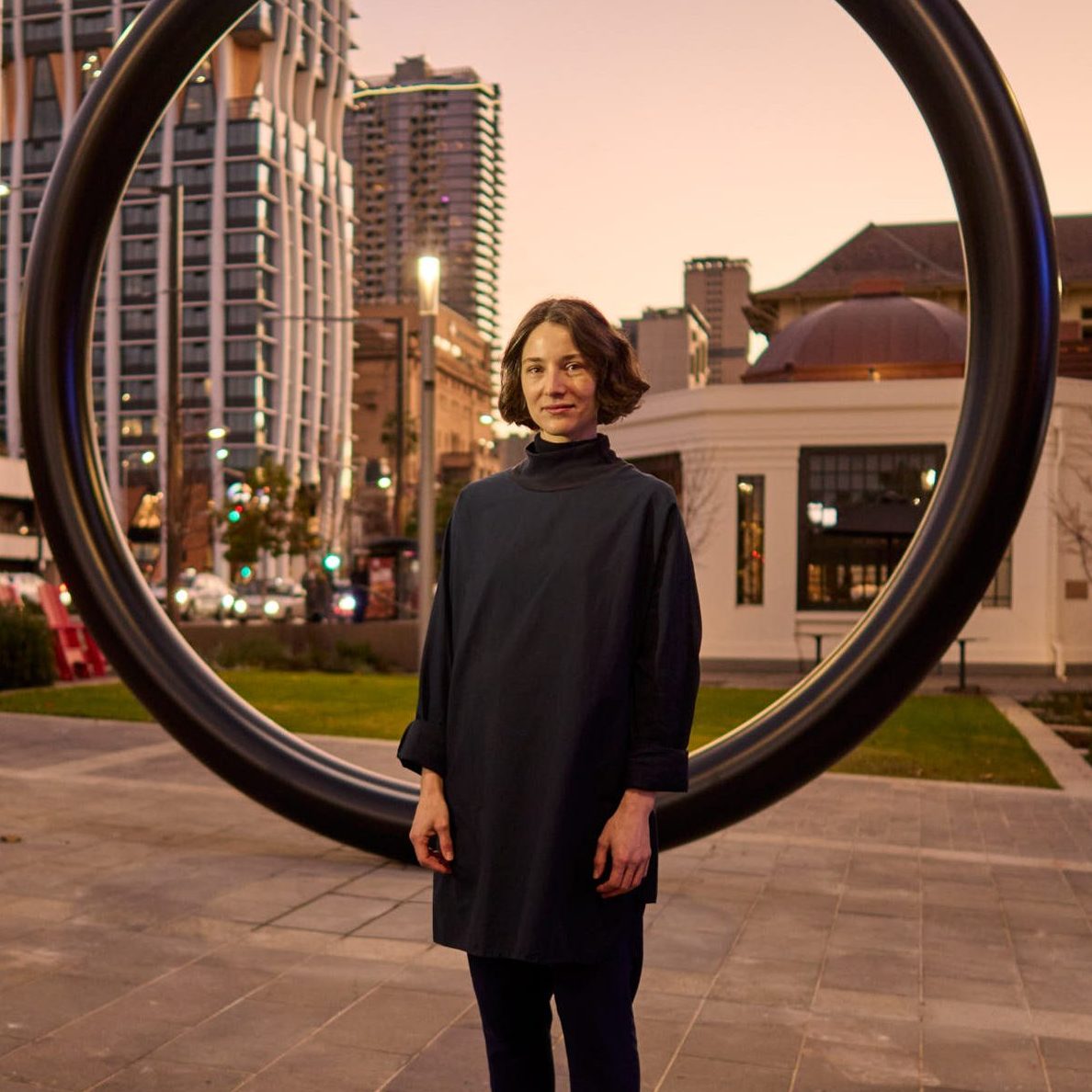 Sundari Carmody is an Adelaide based artist. Her practice concerns itself with the question of how to engage with universal systems and aspects of being, which linger in the category of the unknown, in 'the dark'. She attempts to find useful frameworks to give form to things that are invisible or which lie just beyond the limits of our perception. Relevant precedents to her methodology include research in the areas of dark matter, sleep and the study of nocturnal creatures. The scope of her investigations take into account the scientific, cultural, physiological and psychological aspects of 'the dark'.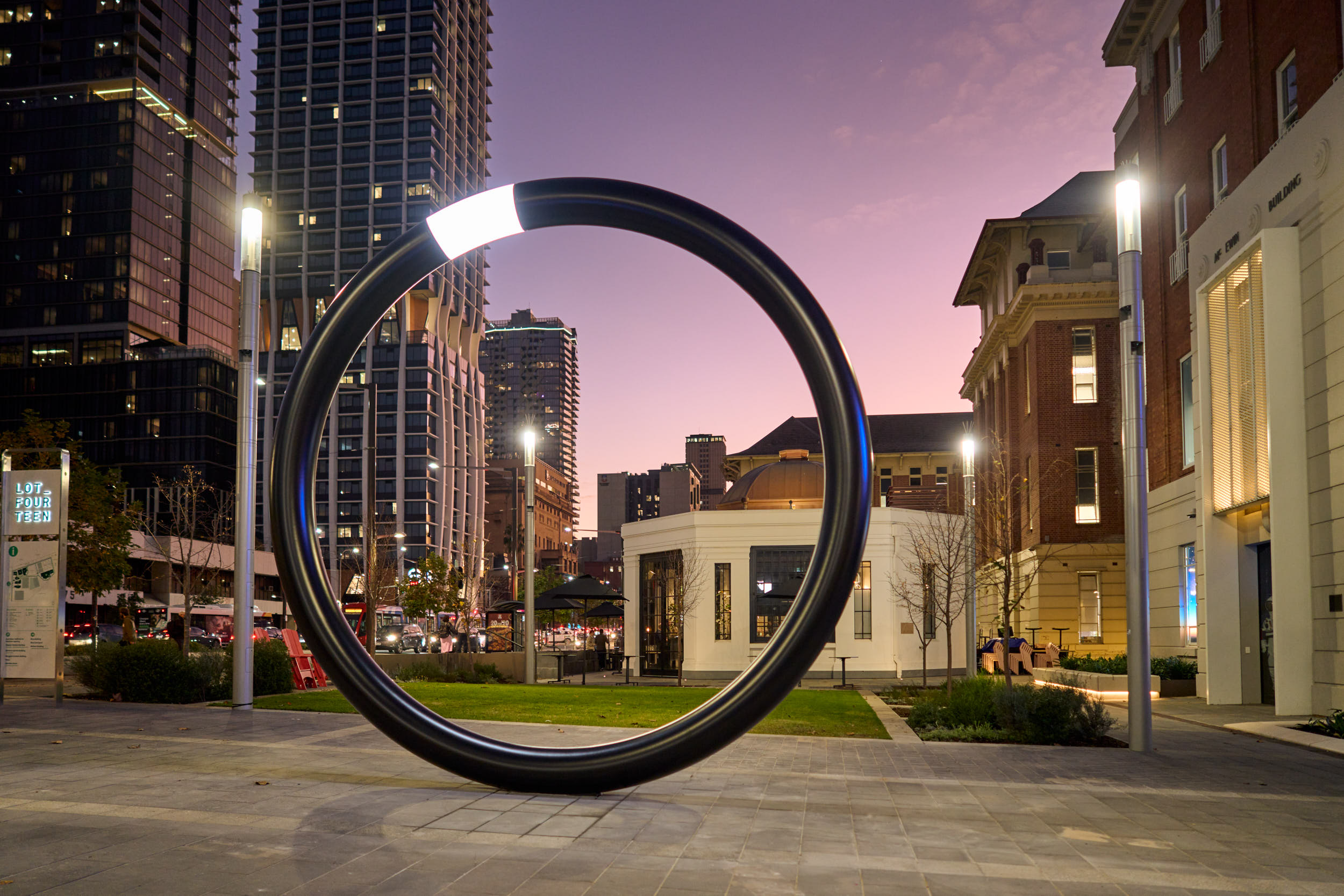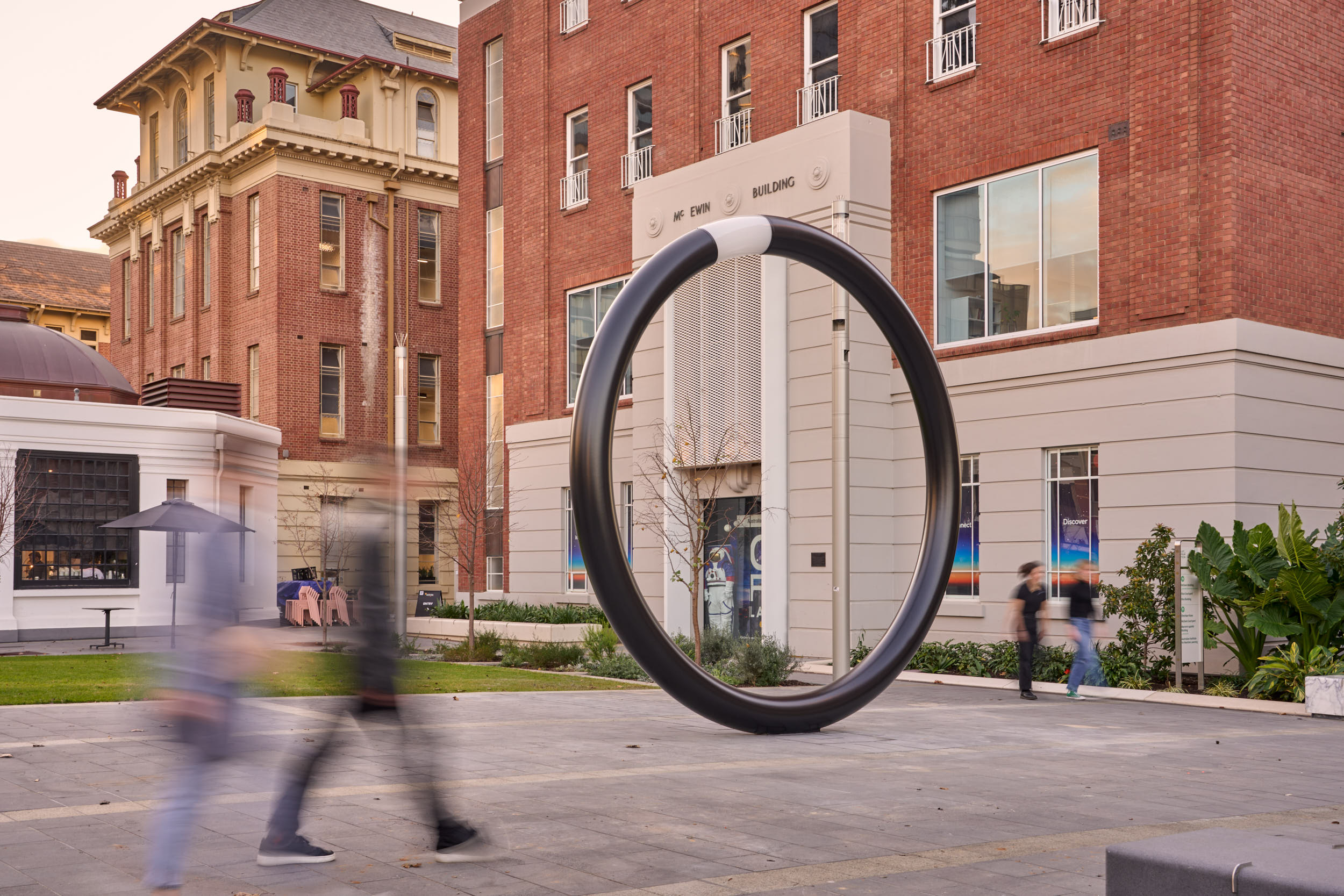 Images: Sundari Carmody, One: all that we can see, 2022, Lot Fourteen. Photographs Sam Roberts.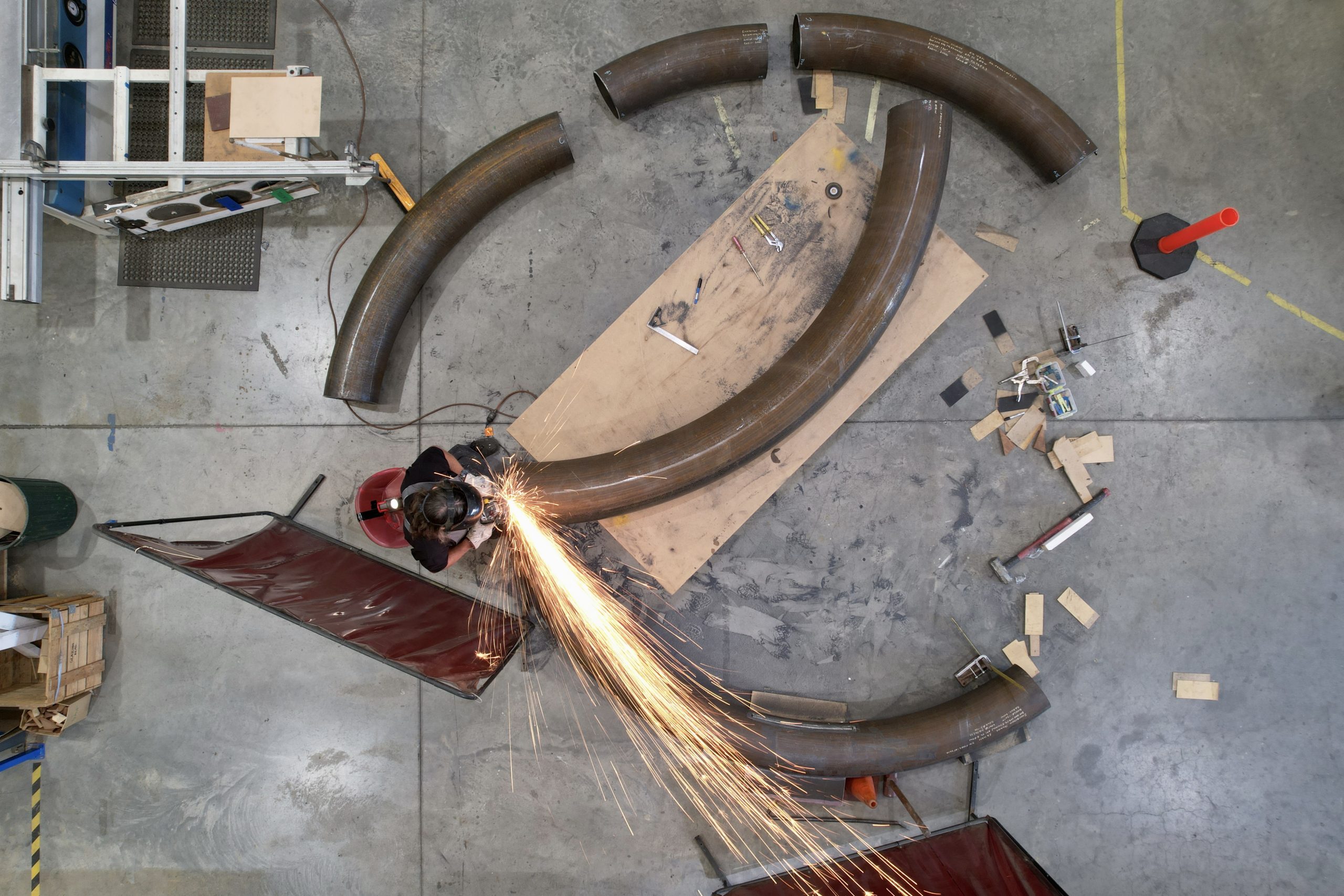 Images: Sundari Carmody, One: all that we can see, 2022, in fabrication at Exhibition Studios. Photograph courtesy Exhibition Studios.

Guildhouse Professional Services
Harness South Australian creative excellence.
Guildhouse offers a range of customisable professional services to support organisations and individuals to engage with South Australia's exceptional artists, craftspeople, and designers.

As the peak industry body for professional visual art and contemporary craft in South Australia, Guildhouse has contributed to a vibrant artistic community for over 50 years. We are trusted for our deep understanding of artistic practice, sector knowledge, unique networks and a highly experienced team. Guildhouse works with over 1000 artists from diverse artistic practices.