Guildhouse Studios is a new opportunity for South Australian artists, located within the iconic Lion Arts Precinct in the CBD. 
Prominently placed within the Tarntanya  / Adelaide gallery hub, two rent-free studio spaces are available as part of a pilot studio program at Guildhouse Lion Arts, in close proximity to contemporary art galleries ACE, Nexus, JamFactory and SAMSTAG. The pilot program will run for a four-month period from December 2022 until March 2023. The location offers an abundance of sunlight, two open studio spaces at 3 x 3 metre each, separate kitchen, separate bathroom, internet and 7-day access.  
In addition to the studio space, the two artists will benefit from the services of experienced Guildhouse staff, with 1:1 sessions around contemporary arts practice embedded within the offering.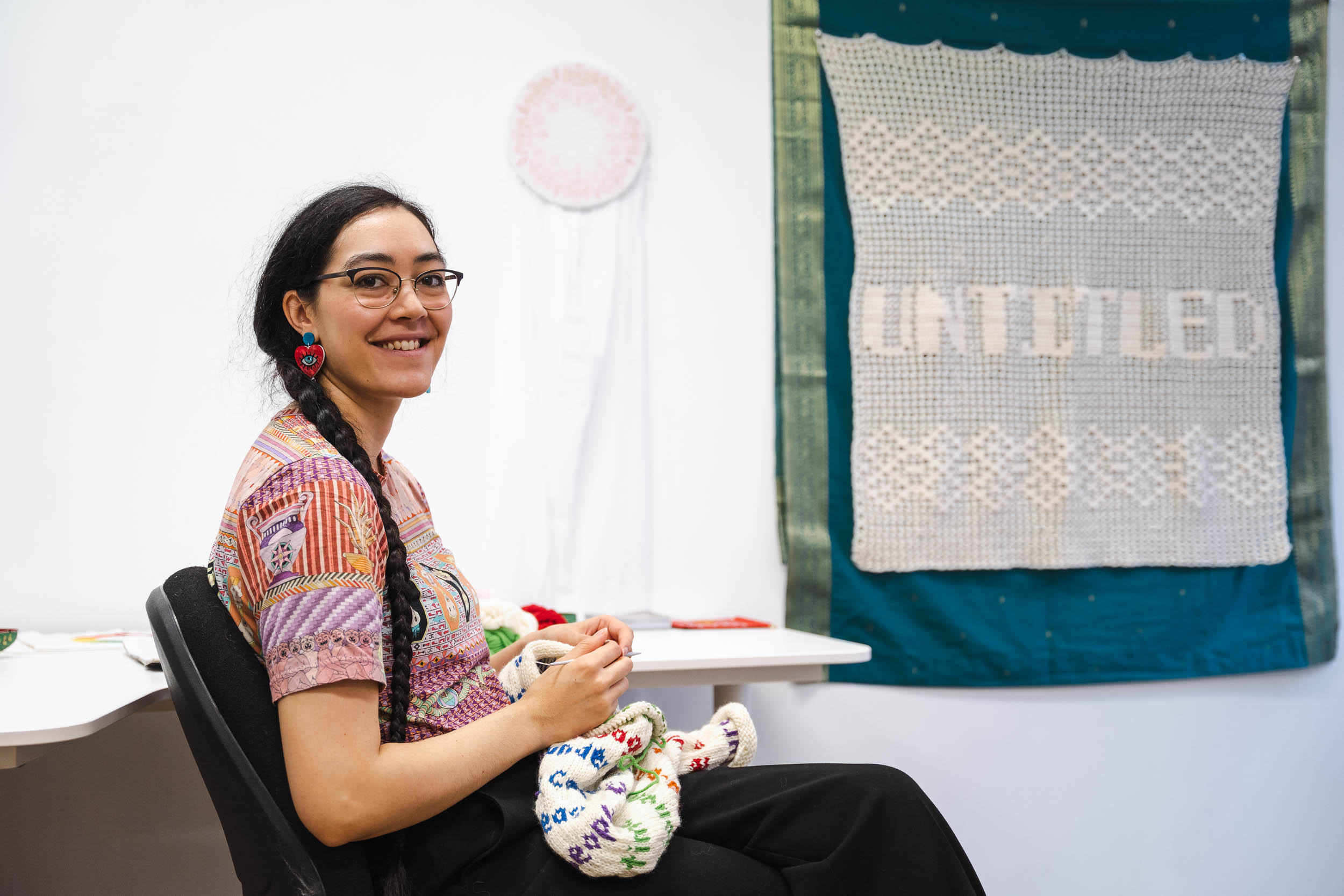 Makeda Duong
Makeda Duong is a visual artist living and working on Kaurna land. Since graduating from the South Australian School of Art in 2013 with a Bachelor of Visual Arts, she has participated in several group and two solo exhibitions, locally and interstate, undertaken a residency at Nexus Arts, and taken part in advisory work with Guildhouse.
She has also participated in two mentorships, with local artists Sera Waters as part of a Helpmann Academy emerging artist mentorship, and with Cheryl Hutchens as part of the Nexus Arts Residency.
Her work has been acquired by the Adelaide Migration Museum, and she was the winner of the 2020 Don Dunstan Foundation SALA Award, and the 2022 Gallery M Contemporary Art Prize. Her current practice attempts to unravel and represent aspects of her lived experience in relation to themes such as race, gender, and mental health.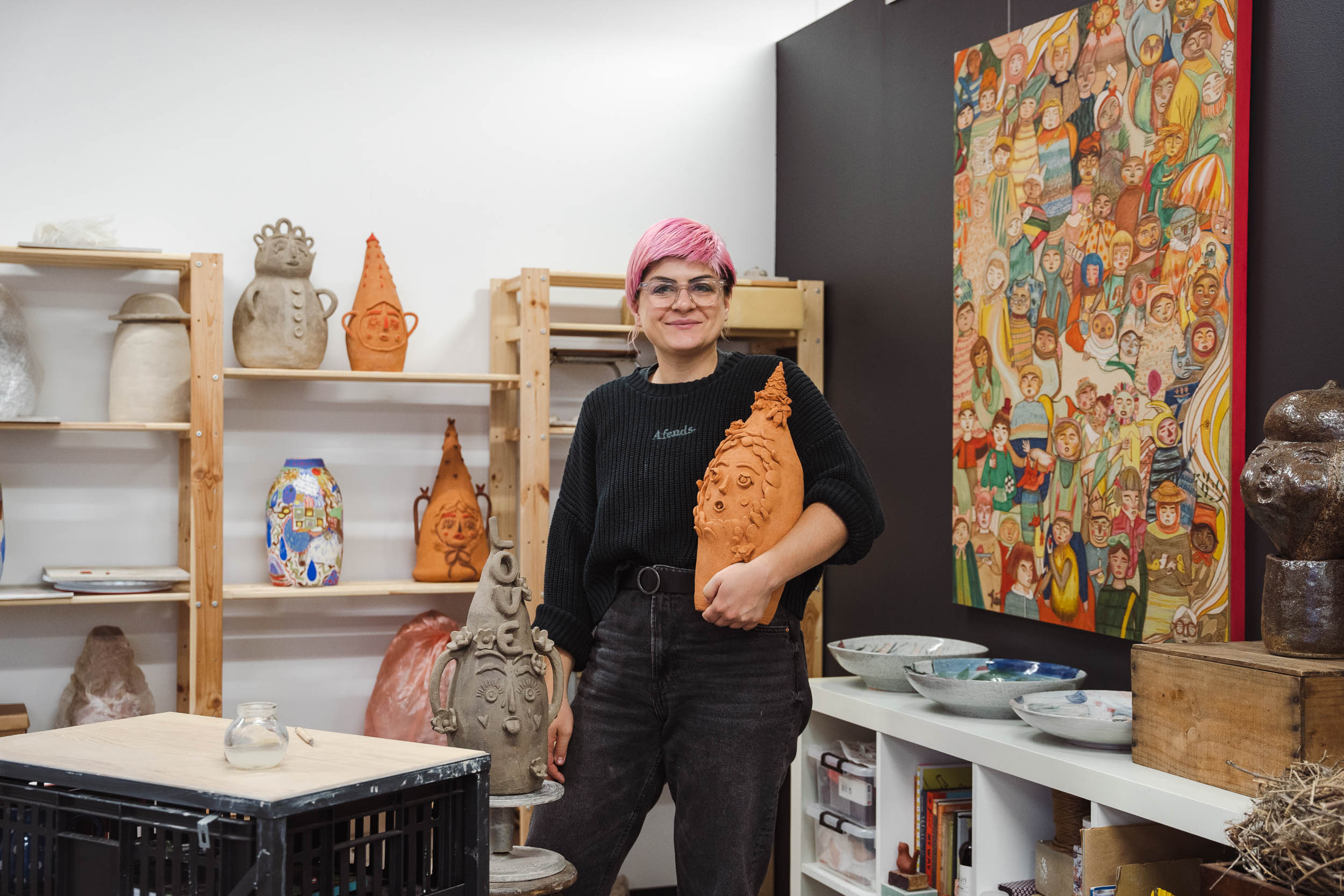 Fru Kenez
Fru Kenez (b. 1989) is a non-binary sculptor, illustrator and curator currently based on Kaurna country. The artist utilizes their creative practice as a vehicle for advocacy and change, namely fighting for the rights of the First Nations peoples of Australia, the climate crisis and the poor treatment of migrants and refugees who are still held in on and off-shore detention facilities. Fru also utilizes their own lived experience as a queer, non-binary migrant to highlight the marginalization of diverse voices in the contemporary Australian arts scene. Fru has participated in over sixty exhibitions around Australia, Asia and Europe. Their sculpture 'The Last Gasp' was a finalist in the 2022 National Capital Art Prize and 2022 Blacktown City Art Prize. Their piece entitled 'Why Do You All Look Away' was a finalist in the 2022 KAAF Art Prize and shortlisted for the 2022 BAM Art Prize. They are also a finalist in the upcoming 2023 Small Works Art Prize in Melbourne with their sculpture 'When Nature Speaks, We Must Listen'. In 2021 they were awarded a Guildhouse CATAPULT mentorship with renowned South Australian ceramicist Gerry Wedd and was a finalist in the 2021 Adelaide Parklands Art Prize. They were also selected for the Art of Reconciliation documentary 2021. Fru holds a Bachelor of Visual Arts (Specialisation) from the University of South Australia, a Graduate Diploma in Art History from the University of Adelaide and is in the process of attaining their double masters in Art History and Museum Studies from the University of Adelaide.
Images: Fru Kenez in Guildhouse Studios, photograph Lana Adams; Makeda Duong in Guildhouse Studios, photograph Lana Adams; Fru Kenez in Guildhouse Studios, photograph Lana Adams.