Image: Carly Snoswell, Good Job, 2023. Photograph Sam Roberts.
Artist Carly Snoswell was commissioned by the James and Diana Ramsay Foundation to create the Popeye floating artwork in celebration of the 100th anniversary of James Ramsay's birth.
Working in partnership with Guildhouse, The Popeye, and the City of Adelaide to bring the idea to life, the James and Diana Ramsay Foundation's artwork commission celebrates James and Diana Ramsay's special relationship with South Australia and the visual and performing arts throughout their lifetimes, a connection that continues through the work of the Foundation.
The artwork was delivered by Guildhouse and received support from the City of Adelaide Reignite project, with input from Graphic Designer Jenna Pippett, lighting by Taylor Chadwick at light-ctrl, vinyl by Visualcom, and Double Diamond as fabrication contractors.
Carly Snoswell's floating artwork, Good Job, is a joyful celebration of simple daily pleasures and accomplishments, basking in the nostalgia of the iconic Popeye boat along Karrawirra Pari. The gold stars, a symbol of a job well done, epitomise the small achievements in our lives, the happy moments, turning those tiny glimmers into big giant wins.
Stars hold significant meaning to Kaurna language and culture. The river, a mirror of the Milky Way in the night sky, sparkles with reflected stars in the natural landscape. 'Marngu-marngu', or 'speckled', highlights the many circles of the stars, the glimmering reflection of the water, and in this case the sequins that bring this artwork together.
Carly worked in consultation with Kaurna and Narungga man Jack Buckskin of Kuma Kaaru Cultural Services to realise the artwork's references to Kaurna language and culture.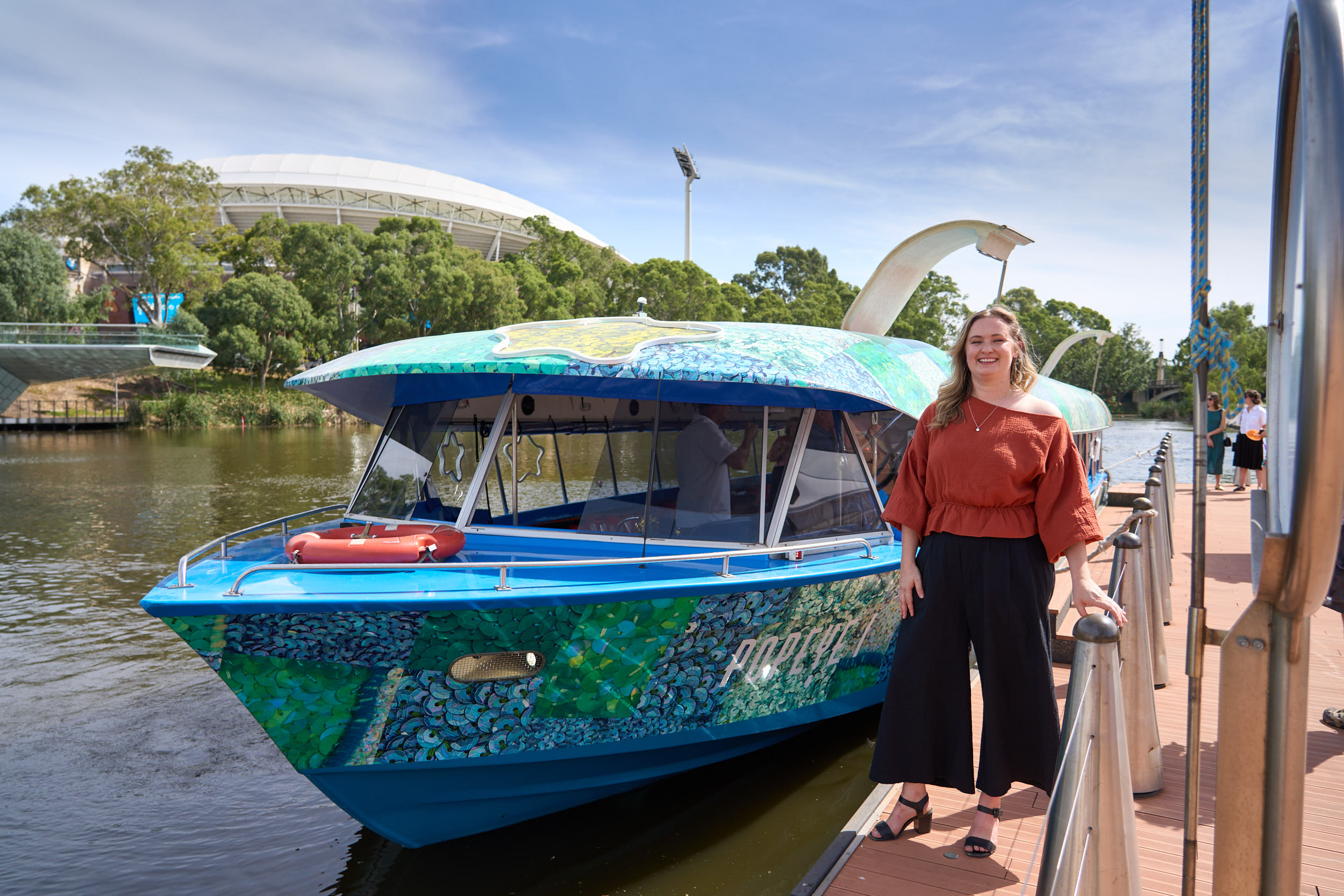 About the artist
Carly Snoswell is an artist working and living on Kaurna Land. Her work has recently examined fandom and the creation of craft objects as an ode to particular pop-cultural phenomenon through gendered and labourious forms of craft-making. While still observing similar notions of obsession, devotion, longing and identity, Snoswell's practice has recently broadened from themes of popular culture as she begins to explore personal experiences of motherhood, infertility and homemaking.
In 2012 she graduated with First Class Honours at the South Australian School of Art and since then has exhibited widely including internationally. Snoswell was Co-Director of FELTspace ARI and has participated in studio residencies in Adelaide, Melbourne, India, New York, Japan and Iceland. She was a member of Mint Studios from 2015-17 and Holy Rollers Studios from 2017-20, however now takes up studio in the Adelaide CBD. She recently completed a Masters by Research at the South Australian School of Art with her thesis "Beyonce is a Port Supporter". Since 2015 she has been building a career as a Youth Arts Worker and is currently Youth Program Officer for the City of Onkaparinga.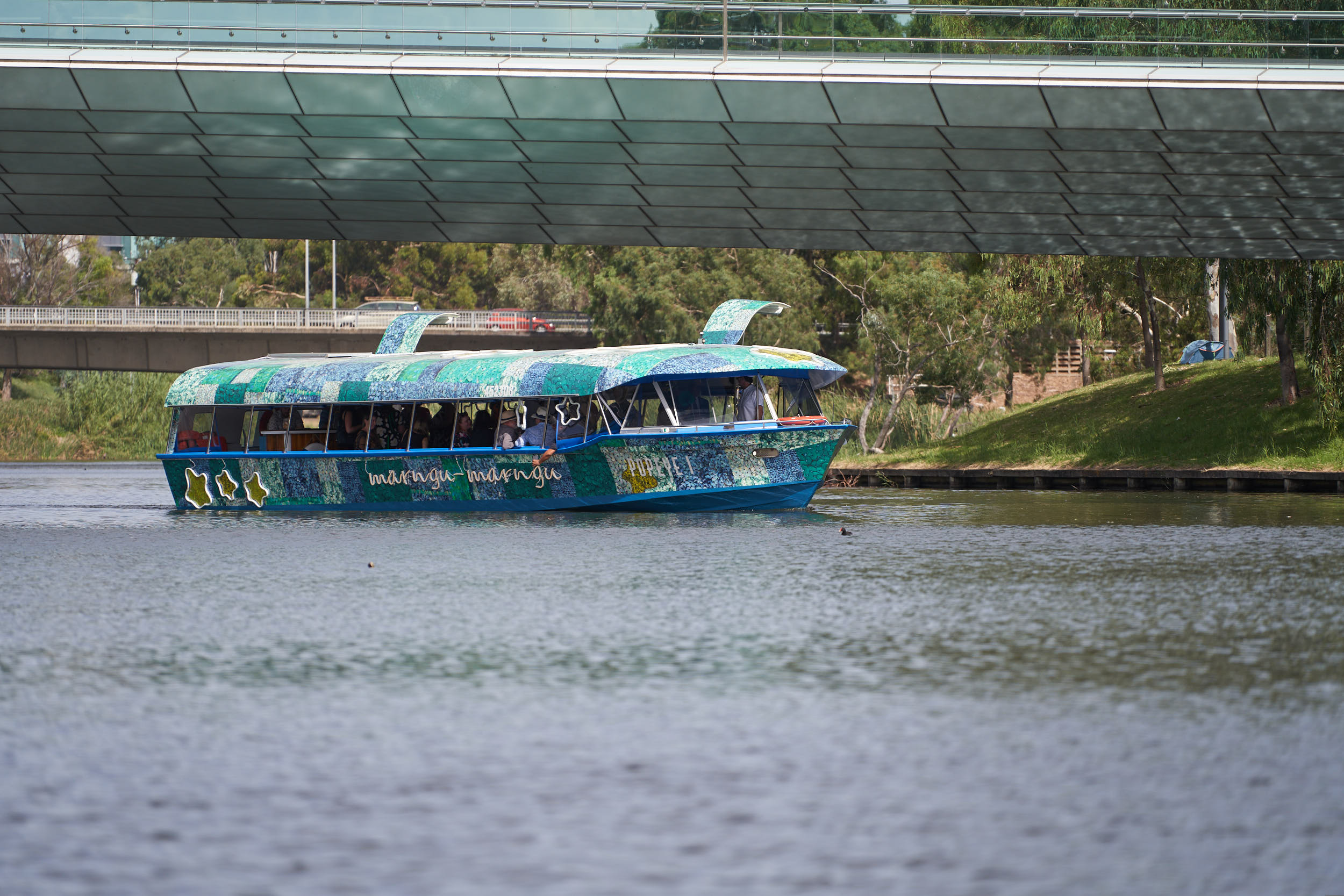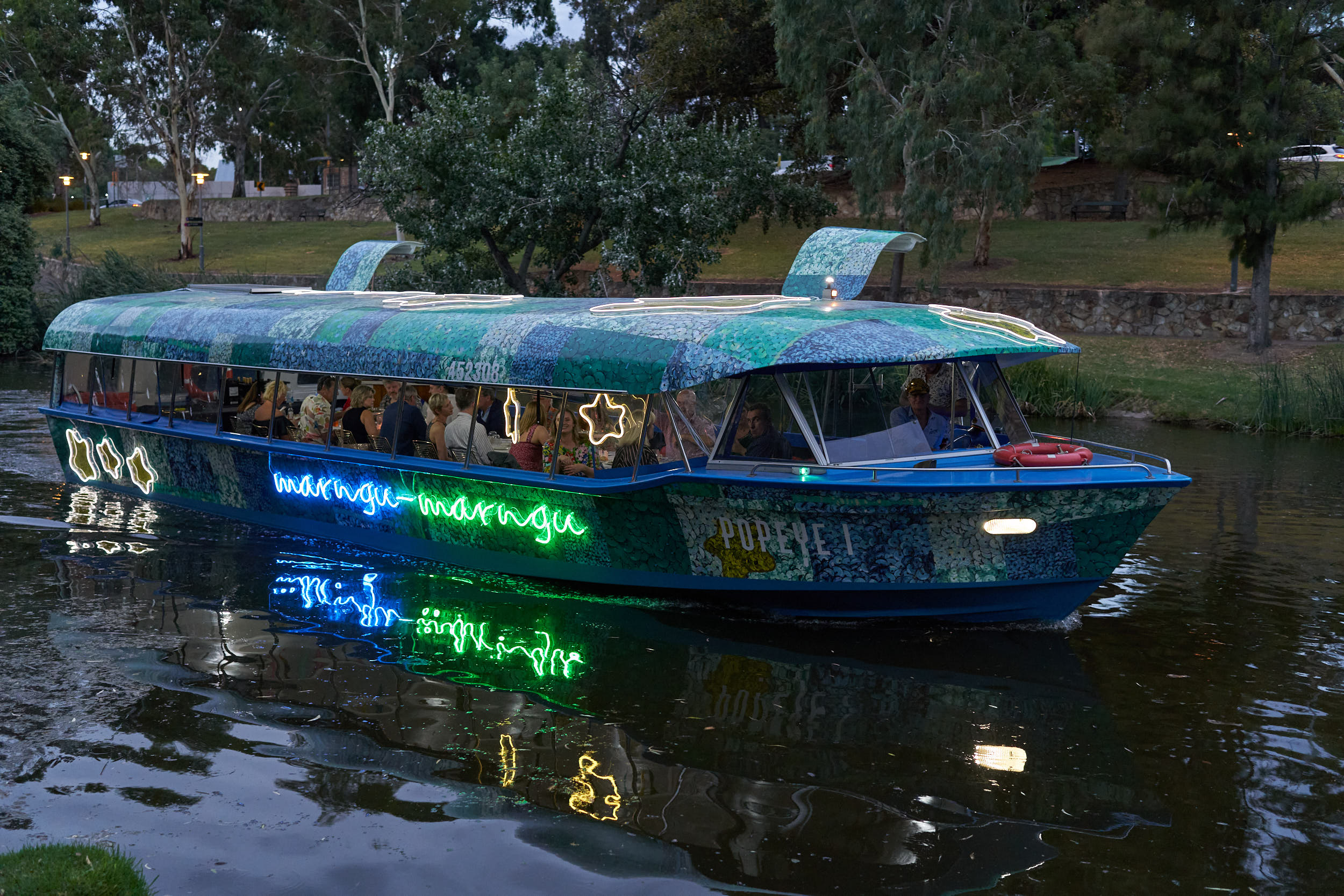 Images: Carly Snoswell, Good Job, 2023. Photographs Sam Roberts.

Guildhouse Professional Services
Harness South Australian creative excellence.
Guildhouse offers a range of customisable professional services to support organisations and individuals to engage with South Australia's exceptional artists, craftspeople, and designers.

As the peak industry body for professional visual art and contemporary craft in South Australia, Guildhouse has contributed to a vibrant artistic community for over 50 years. We are trusted for our deep understanding of artistic practice, sector knowledge, unique networks and a highly experienced team. Guildhouse works with over 1000 artists from diverse artistic practices.