Image: JPE Design Studio render, supplied by JPE.
We are excited to officially launch the JPE Art in Residence program in partnership with JPE Design Studio. This residency opportunity will see two artists a year in a creative exchange within the JPE studios, culminating in a work or installation presented during SALA and Fringe.
The successful recipients are Matthew Fortrose (SALA 2022), Craig Glasson (Fringe 2023), Michelle Kelly (SALA 2023), and Henry Wolff (Fringe 2024).
JPE has been a place where emerging artists can exhibit, engage with studio culture and have an impact on design thinking since 2013. The JPE Art in Residence Program marks a new chapter of creative exchange in collaboration with Guildhouse.
Whilst the initial callout offered residency positions for 2 artists, the calibre of applicants was so high that JPE has generously extended the program to include a further 2 residency positions.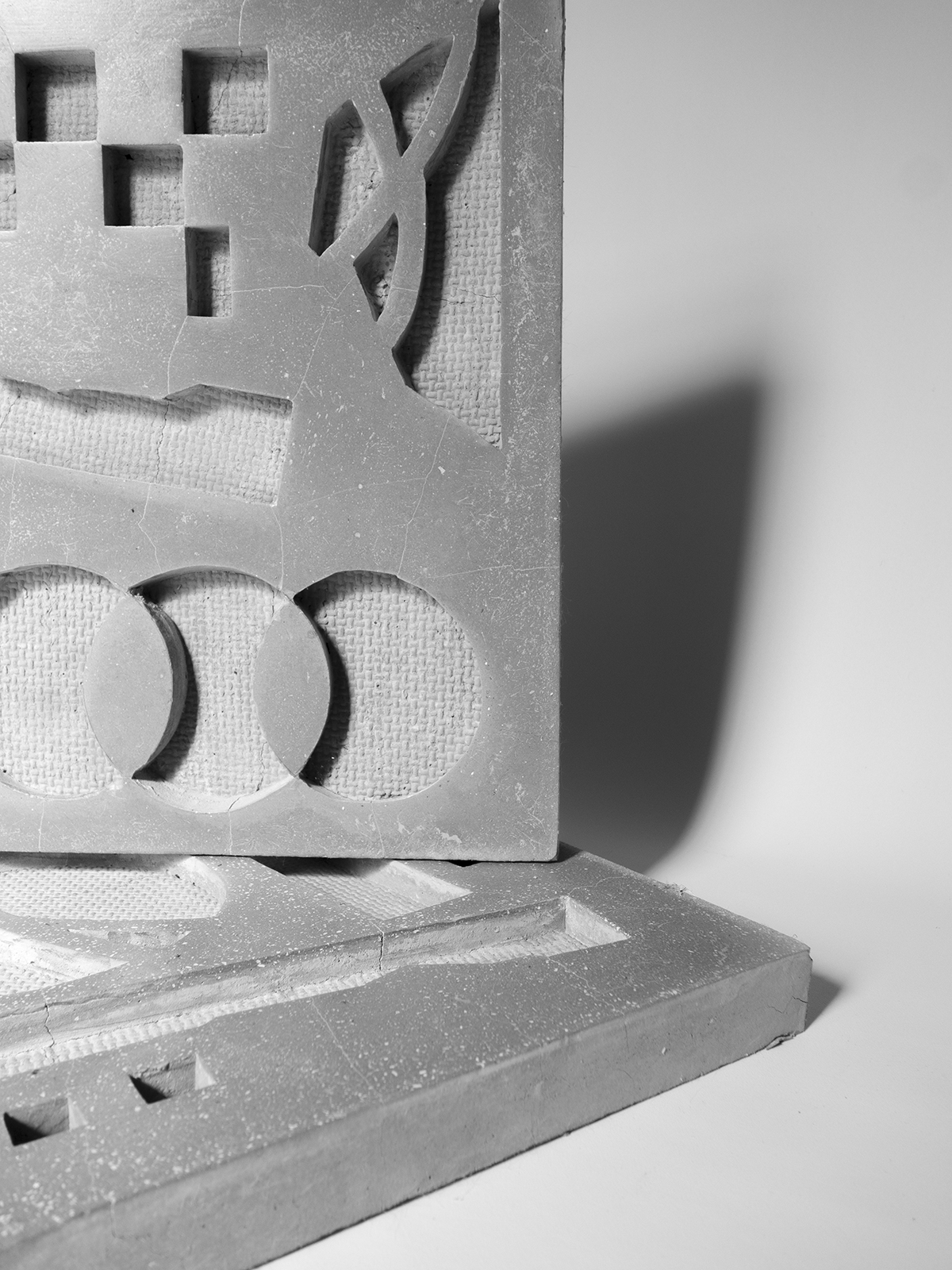 Image: Matthew Fortrose. Courtesy the artist.
Matthew Fortrose
SALA 2022
Using documentation of a built environment, interventions within urban space and explorations into materiality, Matt's work seeks to engage an audience through a series of investigations around the use of public space, and how these findings communicate to a formal practice.
Drawing influence from colour field painting and early Bauhaus graphics, the use of rudimentary tools and industrialized processes assist in constructing the visual language within his work. Working with councils, commercial and private clients, Matt's use of form and colour add an inherent function to an area.
A balance of decorative surface treatment with direct engagement of its surroundings, his work looks to respond to the immediate environment while connecting to the required brief.
Matthew has exhibited gallery work in Paris, London, Gydnia and across Australia, has collaborated with major brands Adidas, Huewei and Salomon and has completed works for commercial clients SA Power, Deloitte and Charter Hall.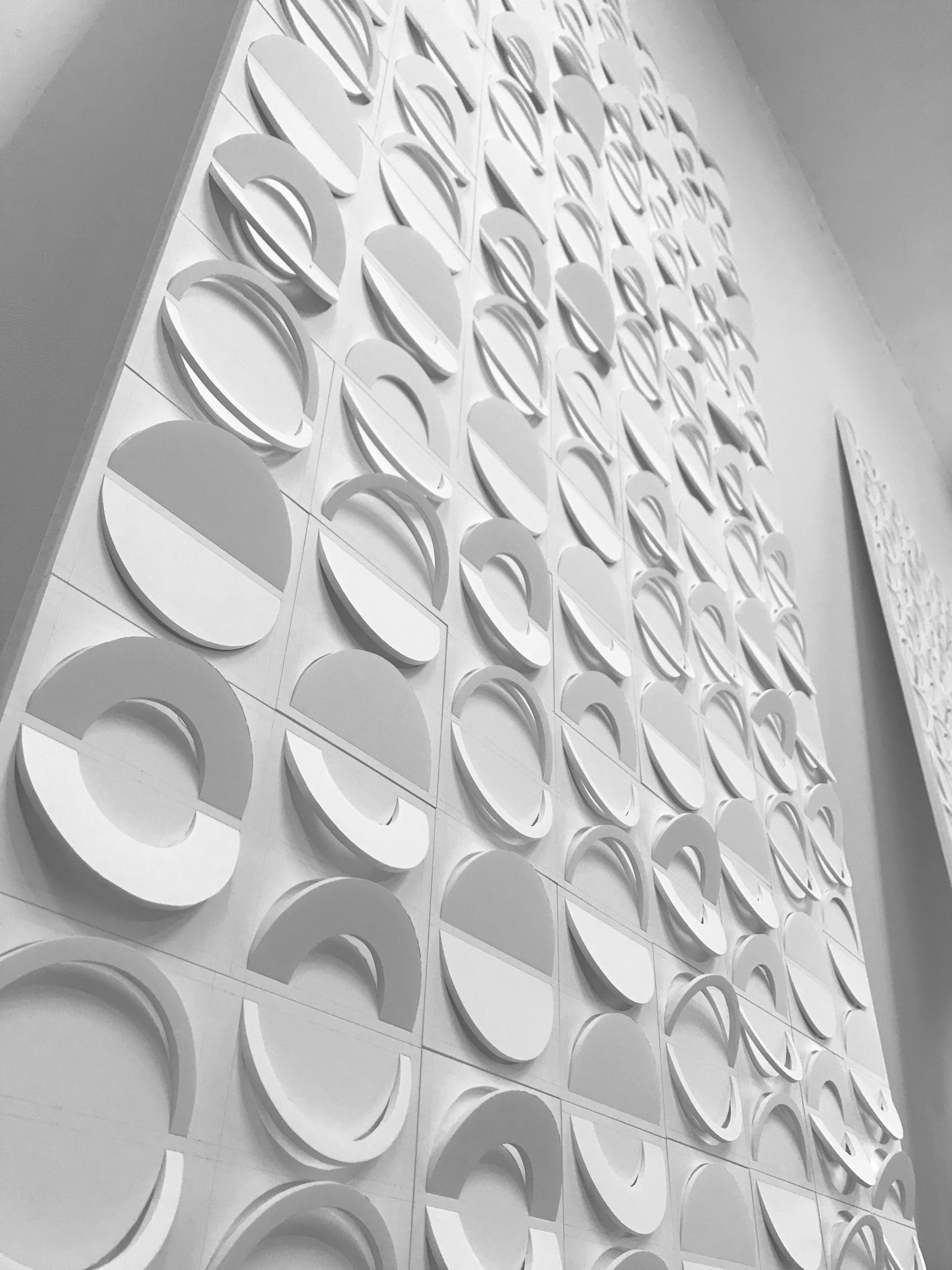 Image: Craig Glasson, Untitled structure #05, 2019. Courtesy the artist.
Craig Glasson
Fringe 2023
Craig Glasson is an emerging South Australian visual artist. His studio practice reflects on notions of multi-dimensional space and the investment of time. These themes are expressed through the disciplines of drawing and installation in consideration of three recurring visual cues: the handmade, the multiple; and patterns. Conceptually his work is often deliberately ambiguous and materially provisional, with outcomes that are informed by architecture, industrial and graphic design, and mathematical tropes. In fact, the aesthetic characteristics of Craig's works have much in common with the precision and detail associated with plans, diagrams, and scale models.
Craig is a graduate of the Adelaide Central School of Art having completed a Bachelor of Visual Art (Honours) in 2018. Craig is also a graduate of the Queensland College of Art. With a professional background in graphic design, illustration advertising and marketing, Craig has always had an interest in visual culture and its ability to stimulate, intrigue, inspire and persuade.
Since graduating Craig has spent time researching and developing new work, held two solo exhibitions, and been the recipient of a number of grants and awards.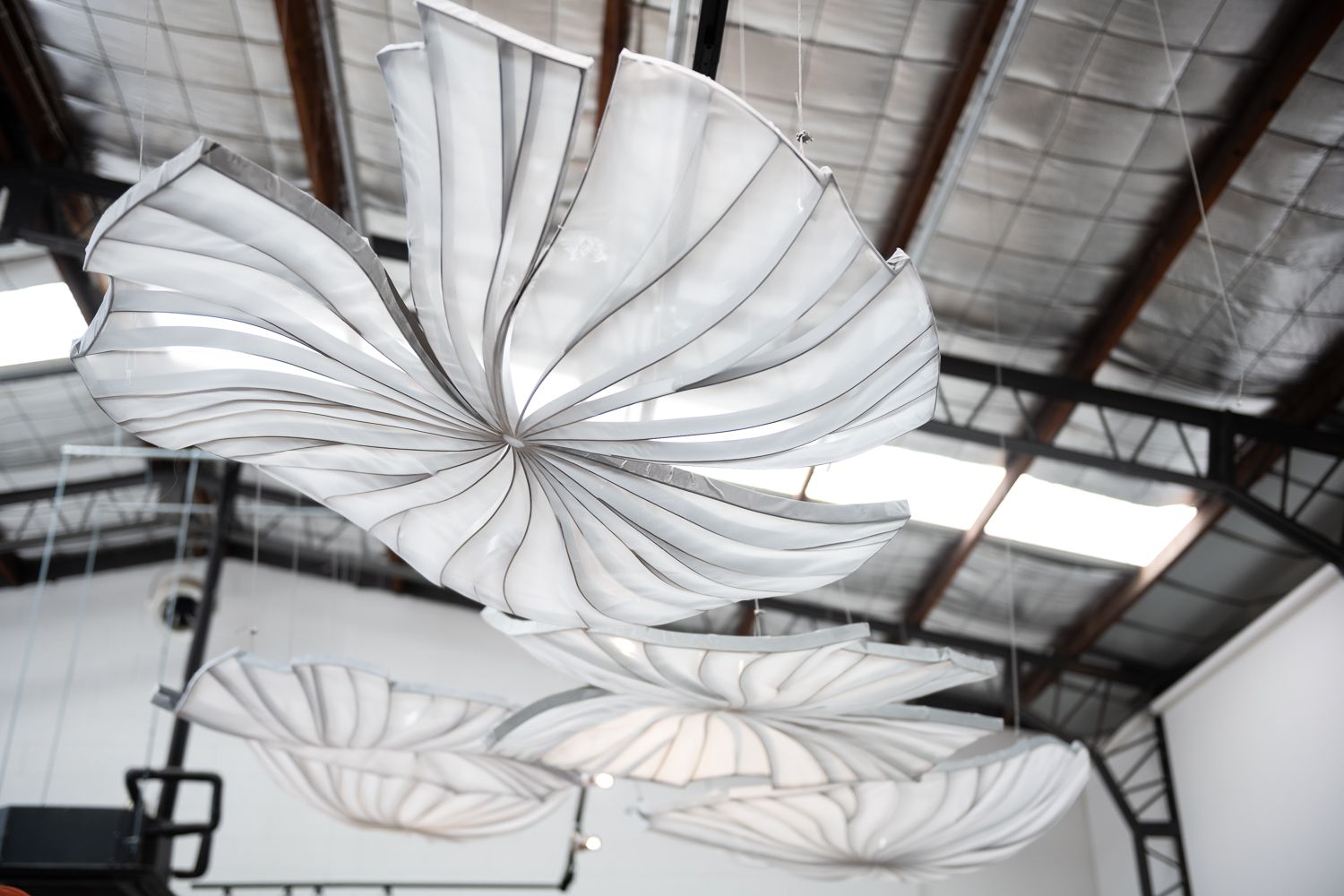 Image: Michelle Kelly, Lamellae, suspended works. Photograph Sam Oster.
Michelle Kelly
SALA 2023
My work is about the hidden, the unknown, still to be discovered and yet one of the most important life forms on this planet….Fungi. Through my work I aim to inspire, intrigue and inform my audience of this large but unassuming part of nature.

Evolution is an integral part of my practice, which has expanded from jewellery scale objects to both large and small scale sculptural works and installations. Throughout my practice as an artist, I have explored a wide variety of materials, finishes, textural surfaces and forms. This diversity keeps me constantly designing, redesigning, researching and making new explorative works of art.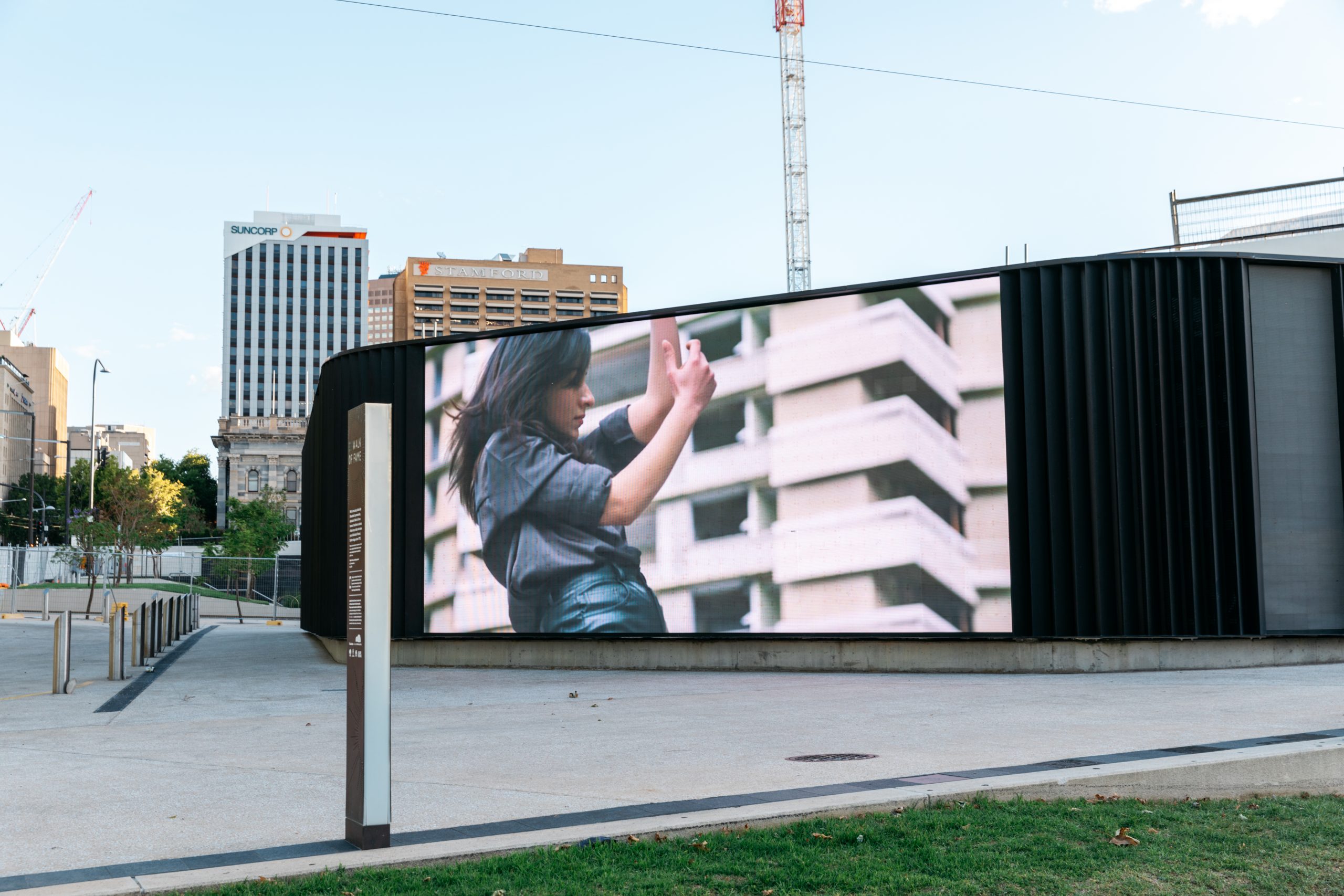 Image: Henry Wolff, 'CARE', 2021. Installation view at the Adelaide Festival Centre (2022). Photography by Sia Duff.
Henry Wolff
Fringe 2024
Henry Wolff's practice is concerned with images that articulate vulnerability in their participation with the world/s of their collaborators. With an empathetic observational methodology, they produce moving image, photographic, and performance works that attend to the power of marginality and diffraction within society. Through attention to human connection, they explore entangled experiences of being, and foster the moral virtues of compassion, care, and love.

Recently Henry has been commissioned by Photo Australia for PHOTO 2022; They are a feature artist for 2022 Gertrude Street Projection Festival; They exhibited in the 2022 Melbourne Art Fair, 'Precinct Night' at Collingwood yards; They performed at AGSA with APHIDS for the 2020 Adelaide Biennial of Australian Art; Their work 'Sibling' was identified as one of the 125 most exciting artworks from around the world by Aesthetica Art Magazine (UK).
Henry is mentored by Hoda Afshar, Eugenia Lim (2019-present), & Amos Gebhardt, David Rosetzky (2021-2022) through the support of the Centre for Projection Art.