Heidi Kenyon, From little things… (installation detail), 2018. Photograph Grant Hancock.
Guildhouse is all about connecting creatives with opportunities.
We share a variety of opportunities on offer through our partner organisations and the wider industry. In this section you can explore a variety of Art Prizes, Commissions, Proposals, Call-Outs, Residencies, Mentorships, Career Development, Grants and Funding opportunities.
This content is available to members only and requires a login.
National Library of Australia: 2021 Creative Arts Fellowships for new creative artworks and writing



Creative Arts Fellowships offer $10,000 to support writers and artists to spend four weeks in the Library developing an artistic concept, artwork or body of work inspired or informed by the collections.
Two Fellowships are available:
Creative Arts Fellowship – using our collections, artists can progress or complete an artwork/body of work. Artists may be working in any medium other than writing. This may include music, dance, visual arts, emerging or experimental artforms. The Creative Arts Fellowship is supported by the Friends of the Library.
Creative Arts Fellowship for Australian Writing – using our collections, writers can progress or complete a new creative work. This may include working in any literary form or genre. The Creative Arts Fellowship for Australian Writing is supported by the Ray Mathew and Eva Kollsman Trust.
Closes: 10 July 2020
City of Adelaide Arts and cultural grants

Providing funding to eligible groups, organisations and individuals to deliver creative arts and cultural projects for the city.
The City of Adelaide 2016-2020 Strategic Plan states that our culture infuses creativity and the arts in everything we do and commits to a multicultural city with a passion to create authentic and internationally renowned experiences.
The Arts and Cultural Grants Program is intended to assist in the delivery of the Strategic Plan by providing funding to eligible groups, organisations and individuals to deliver creative arts and cultural projects that contribute to a welcoming and dynamic city full of rich and diverse experiences.
Explore the number of grants available through the City of Adelaide here
New Music Development Office Project Support Grants



The new Music Development Office Project Support Grants will provide financial contributions to support artists and music businesses, helping you to continue to develop new content and new ways of working, planning and connecting under the current COVID-19 conditions.  
With this in mind, we have removed the categories of touring, recording, marketing, events and festivals and skills development and replaced them with three distinct streams of funding Streams A, B and C.   
Stream A) Creative Development Support Grants – Up to $5,000 per grant to support artists, songwriters and producers in developing and/or releasing new original music composition or content. The grants will support projects/activities from 15 May 2020 – 30 September 2020.  
Stream B) Music Business Project Support Grants – Up to $20,000 per grant to support self-managed artists, artist managers, promoters, live music venues, and other music businesses/ organisations who facilitate the creation, production and performance of original music. The grants will be available to assist in developing and implementing strategies that aid the recovery of businesses impacted by COVID-19 restrictions.   
Stream C) Music Industry Initiatives Support Grants – Up to $20,000 per grant to support individuals or organisations with a proposal for new innovative approaches, initiatives and activities that will support or stimulate the music sector during the restriction period imposed by the threat of COVID-19.  The grants will support initiatives/activities from 15 May 2020 – 30 September 2020. 
Recognising the industry's urgent need for support, the MDO has reduced the usual grant round timings to ensure a quick turnaround of funds for all successful applicants. Please note the updated timing: 
Wednesday 8 April 2020 – Grant round opens  
Friday 17 April 2020 – Grant round closes  
Applicants will receive notification on whether they have been successful in receiving their grant by the end of April.  
ANAT: SAHMRI 2020
The ANAT SAHMRI residency is an opportunity for an artist to engage with issues around the ownership and governance of DNA material. In particular, the residency will facilitate interdisciplinary knowledge generation focused on the myriad ethical, philosophical, legislative and other frameworks that inform the status of DNA material once it leaves its originating body.
The selected artist will work with Dr Jimmy Breen, leader of the SAHMRI Bioinformatics Platform. Dr Breen's group develops computational tools to enable the analysis of large, complex genomics datasets. Dr Breen's current research interests include developing methods for clinical cancer sequencing (in collaboration with the SAHMRI Leukaemia research group) and investigating epigenomic gene regulation in human reproductive tissues, such as the Placenta.
Dr Carolyn Johnston, Senior Research Fellow in law and biotechnology at Health, Law and Emerging Technologies (HeLEX@Melbourne) at the University of Melbourne, will also contribute to the residency. Dr Johnston's research into the legal issues arising from large-scale infrastructure such as biobanks and data-sharing networks will be of particular relevance and value to the residency.
ANAT will pay the successful artist a fee of $12,760, and will contribute towards documentation and project materials, and travel and accommodation expenses if required.
Closes: 29 June, 2020

Be part of the renowned George Street Creative Hub

Studio space is currently available and suitable for artists, designer makers and artisans working across furniture, sculpture and mixed medium.
They welcome expressions of interest from artists and makers at all career levels. Younger and emerging artists are encouraged and will be offered access to learn from experienced practitioners.
Established in Thebarton in 1999, George Street Studio thrives on its dynamic, creative and progressive work environment. The current studio members are all professionals and specialists in their chosen fields.
George Street Studio is a positive and supportive working environment where knowledge and expertise is happily shared amongst the group.
George Street Studio boasts excellent facilities including: bandsaw, thicknesses, buzzer ,metal saws, table saw ,compressor, mill, welders, blacksmith forge and power hammer , metal lathe ,overhead crane and more , plus onsite parking.
George Street Studios is part of the Thebarton creative and social neighbourhood encompassing The Wheatsheaf Hotel, The Deli and Mister Sunshine's Cafe.
UNIQUE INDUSTRIAL CAPACITY
STUDIO/ WORKSHOP SPACES AVAILABLE FROM SEPTEMBER16 :
1. Floor space approx. 9.6 m x 9.7 m – 93m2 . Plus a small office .This space is part of the main warehouse.
Alternatively the space could be divided into two to three studio spaces. Ideal for a group with a shared or similar discipline.
PRICE RANGE . $1330 – $1450 plus GST
STUDIO/ OFFICE SPACE AVAILABLE NOW:
1. Floor space 4 m x 3.8 m .
Ideal for a Jeweler , Graphic Designer or Artisan .
PRICE IS NEGOTIABE – $90 to $120 plus GST per week – subject to the use and the number of practitioners.
For further details or to organise
a visit please contact
Tony Rosella M 0402 114 702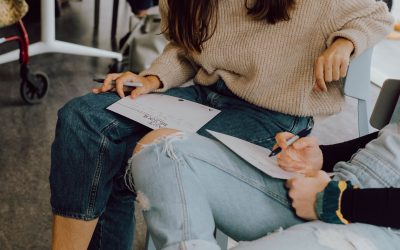 Tuesday 7 July, 10 am – 2 pm Pricing: Free for Guildhouse financial members Location: Phone or video conference Presenter: Guildhouse Executive Officer Victoria Bowes and Artistic Programs Manager Debbie Pryor COVID-19 Update To ensure the safety of our staff and our...