Exploring the theme of Radical Practice, the 2022 Guildhouse Symposium will provide a platform for us all to come together and explore the big and small gestures that shape our individual and collective practices.

Saturday November 12, 2022
10:30am – 5:00pm
(10:30 arrival for 11am start)
Sauerbier House
21 Wearing St, Port Noarlunga

$49 Guildhouse members / $69 non-members /
pay what you can option available
We each have our own self-determined rules that guide us, that define our arts practice and in turn our arts community. Within most arts practice there is the search for radical change, socially, politically, environmentally, personally.
This Symposium follows a history of providing opportunities for professional development for South Australian artists through in-person connection and storytelling. Wrapped around the theme Radical Practice local artists are given access to local and interstate professional artists who care about and are deeply engaged in their community, to share experiences, provide advice and strengthen ways of thinking about personal and collective practice.
Three discussion panels will feature local and interstate voices including Kate Larsen, Jayne Bates, Rayleen Forester and more listed below.
Join us for a relaxed day of conversation and exploration at beautiful Sauerbier House with a special guest performance by Tilly Tjala Thomas. Local goods will be on display and for sale from Moonrise Seaweed Co & Bush Organics.
Your ticket includes a delicious lunch provided by Let Them Eat, and you are welcome to pack your favourite snacks to sustain yourself throughout the day. Please note this is an alcohol free event.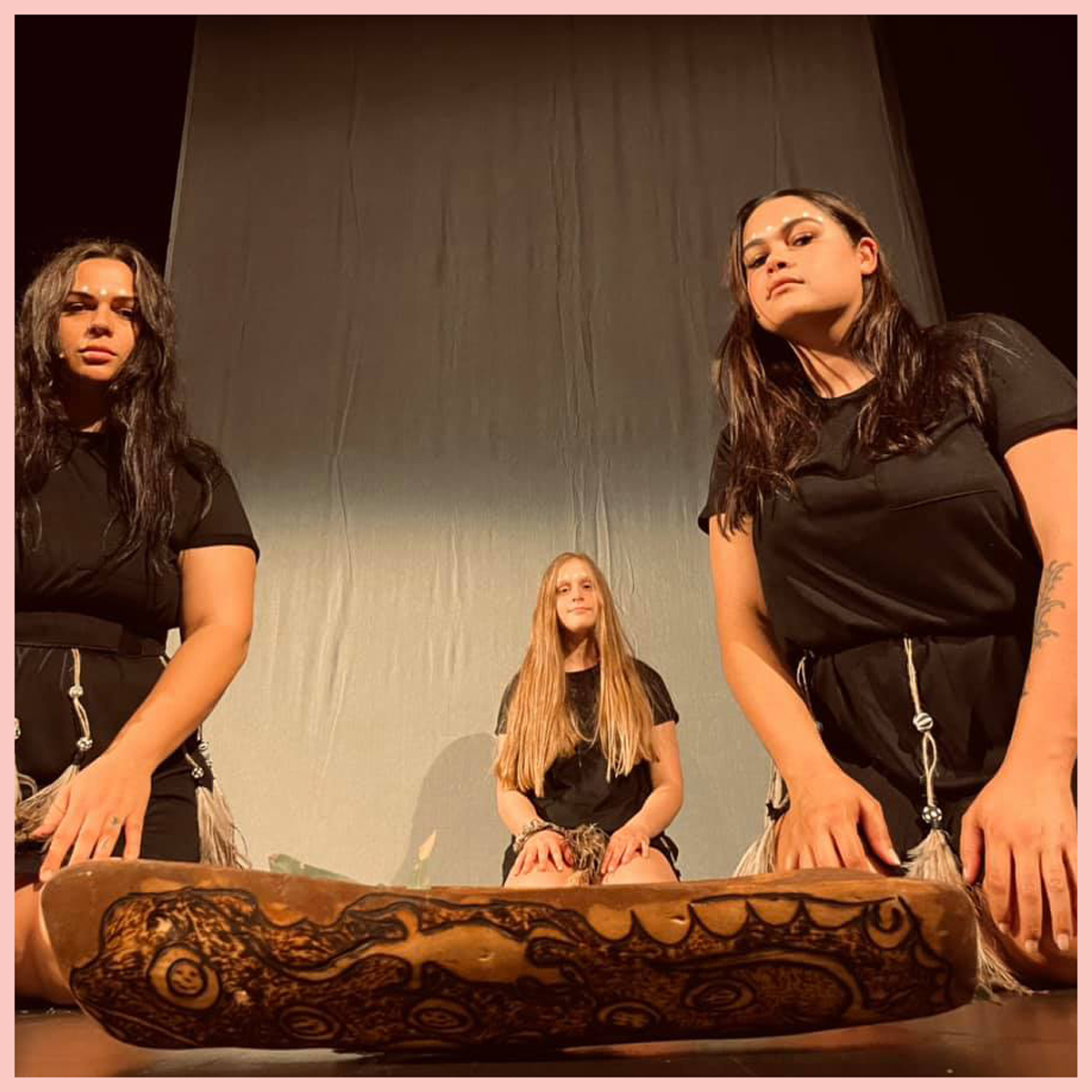 Welcome to Country
Ashum Yarlupina Owen from Ngangki Warra. Ashum is a proud Kaurna, Ngarrindjeri and Narrunga woman. Ngangki Warra is a Kaurna female led cultural group that aims to magnify the existence of the matriarchy on Kaurna Yarta through language, dance and culture.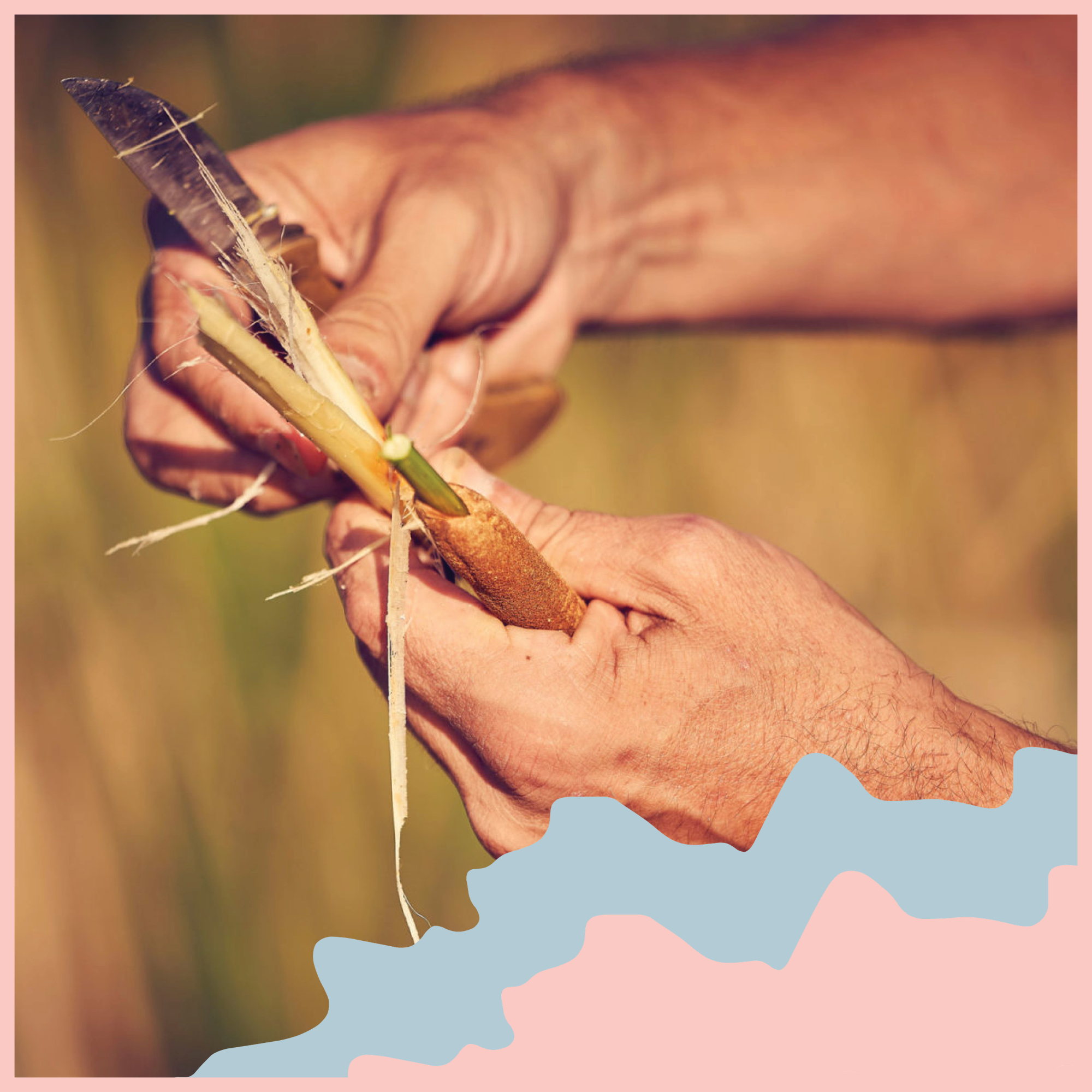 Session 1: Small idea, big passion
Three artists discuss the ways in which they have built community. From small scale initiatives with a huge personal impact, to environmental and art collectives with wide commercial and community reach.
Speakers:

Louise Flaherty
Louise Flaherty is an artist and arts worker based in Adelaide. Informed by quiet reflection on the natural environment, her current practice spans drawing and installation with a focus on community driven projects.
Founding Director of Downtown Arts Space, she has has worked at the South Australian School of Art, was Arts Program Manager at Barkly Regional Arts in the Northern Territory and studied Visual Arts at the South Australian School of Art, receiving first class Honours.
She has exhibited widely and in 2019 was the winner of the Tatiara Art Prize at Walkway Gallery. During a residency at The Mill in Adelaide CBD she created work based upon research of local native plants which was expanded upon in a later residency at Sauerbier House Cultural Exchange, Port Noarlunga. In 2018  she was recipient of a Guildhouse LimberUp mentorship with artist Laura Wills, focusing on community engagement and participatory practice. In 2019 she was Artist in Residence at the Women's and Children's Hospital and more recent projects include presenting a new collaborative work for OSCA's Parklands Project, participating in Vitalstatistix's Adhocracy program; and creating an collaborative audio-led workshop for Nature Festival.  Louise is a studio resident at Post Office Projects, Port Adelaide.
Henry Jock Walker
Henry Jock Walker (b. 1986) is a South Australian artist exploring painting and performance through the materials, context, community and action of surfing culture. Live ephemeral performance is an integral aspect of surfing culture. Central to Walker's recent investigations is the material neoprene, found second hand wetsuits dissected and reconstructed into new forms of costume, painting and object. 
Walker has been prolifically practicing, performing and exhibiting nationally and internationally, showing in leading artist run spaces and contemporary art organisations; including exhibitions at First Draft Gallery, Sydney, Sawtooth ARI, and Constance Tasmania, TCB, Rearview Gallery, BUS Projects, Substation and West Space as part of the Next Wave Festival, Melbourne, Felt Space, Fontanelle, Ace Open, GAG Projects, and Hugo Michell Gallery in Adelaide. Walker successfully completed his honours in 2011 at the Victorian College of Art, Melbourne. Walker was included in the Australia NOW program in Japan: a one month performance/residency in Chiba and Tokyo.  
Walker currently lives and works in Adelaide. 
Clem Newchurch
Clem Newchurch is a Kaurna Narungga Kokatha man who has resided in the southern Adelaide region for the majority of his life. He has extended Ancestral connections to surrounding South Australian Aboriginal Nations such as Yankanyjatjara and Ngarrindjeri.
Clem worked for many years in the Youth and Community Services industries, working in roles such as Aboriginal Community Education Officer roles within schools and as a Community Development Officer working in Local Government.
More recently Clem has worked in Arts and Education settings, exhibiting works and sharing his cultural knowledge through various settings such as programs, workshops and events. He has also worked in Film and Multimedia settings including Writing and Directing two NITV 'Our Stories' Documentaries that have been broadcast on NITV since 2018.
Clem began weaving after learning the Ngarrindjeri weaving style from Ngarrindjeri Elders at Camp Coorong many years ago. He continued weaving at home on Kaurna Country, sourcing materials from his local area and in doing so, found the appropriate native plants used to make string. Clem has since been developing his cultural artistic practice, learning from Elders, other community members and other sources (such as the South Australian Museum), sharing his knowledge along the way and supporting the revival of Ancient Kaurna cultural practices, including net making and carving.
Jayne Bates OAM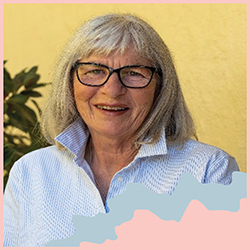 Jayne Bates OAM
Facilitator
Jayne has lived on Kangaroo Island for most of her life and with her husband and son operate a farming enterprise, now covering seven generations.

Jayne has a passion for community development and is involved in numerous community organisations within her home town of Penneshaw. She is the inaugural Chair of the Kangaroo Island Sculpture Trail. This community led project was developed to foster economic growth within the region by adding an innovative experience for visitors, but it also had major social outcomes as a key goal, by creating real outcomes that matter to locals. The trail has built community pride, championed the arts sector, engaged our youth, supported the health and well-being of the locals and has helped keep the fabric of this remote town strong and vibrant.  
Jayne's previous roles have included being the Mayor Kangaroo Island and as a member of both local and state boards including the South Australian Tourist Commission, the Native Vegetation Council, the Kangaroo Island Futures Authority, Kangaroo Island Natural Resource Management Board, KI Tourism Board, the KI Business and Brand Alliance, Agriculture KI and was the independent Chair of the Development Assessment Panel.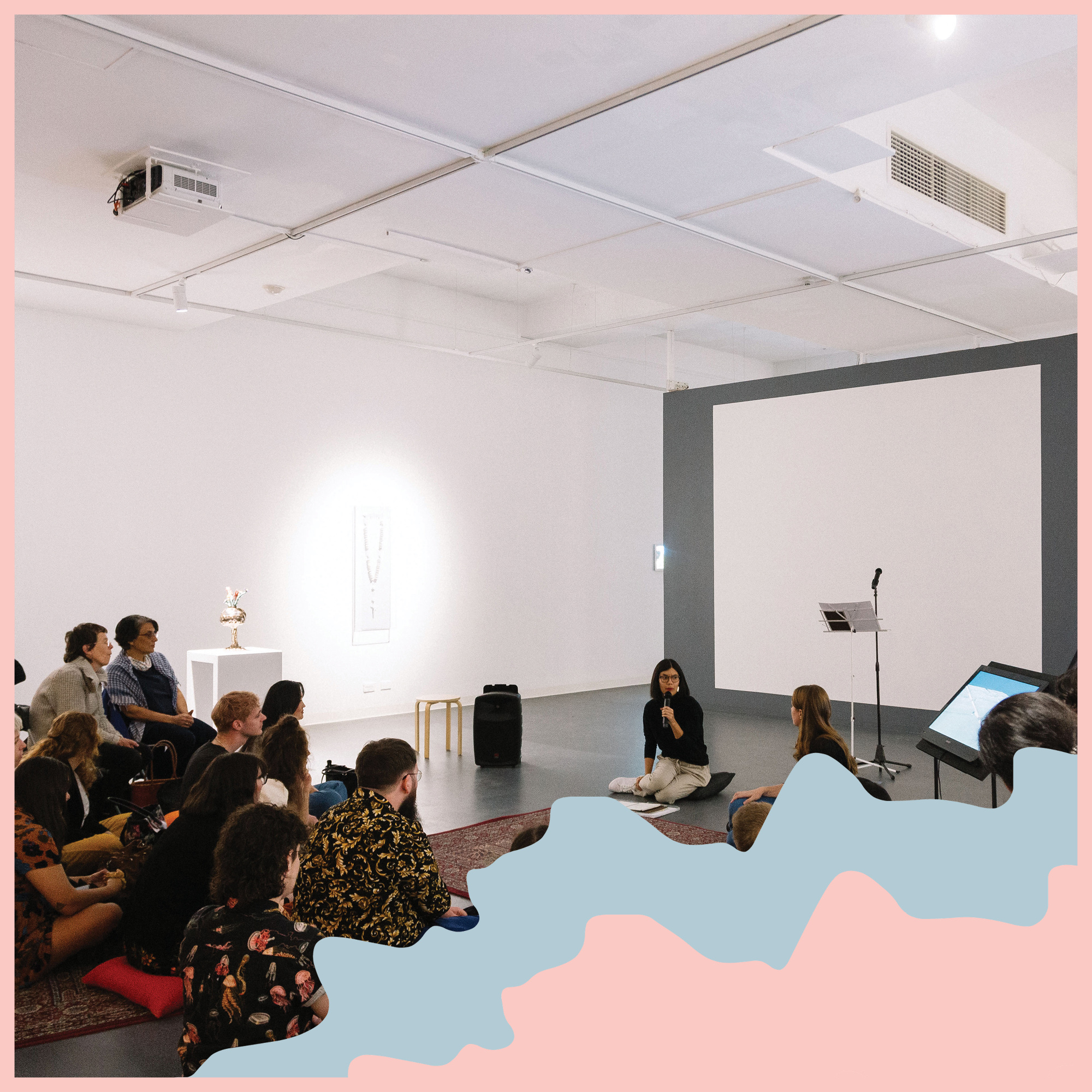 Session 2: Radical Practice
Join a conversation centred around community pride, working collaboratively and the ethos of arts making. 
Speakers:

Elyas Alavi
Elyas Alavi is an interdisciplinary artist and poet who works across painting, sculpture, performance and moving image. An Afghan-born Hazara refugee, Alavi is interested in exploring trauma, memory, gender, sexuality, and social and political crises through his work. Alavi has exhibited nationally and internationally. He has published three poetry books in Afghanistan and Iran, and has received several literature prizes. 
Alavi's work featured in a solo exhibition at ACE Open in 2019, the same year he received a prestigious Anne & Gordon Samstag International Visual Arts Scholarship. Most recently Alavi exhibited at The Substation, Melbourne, as part of the Hyphenated Biennal 2021-22. He completed a Master of Visual Arts at the University of South Australia in 2016 and a Master of Fine Arts at Chelsea College of Arts, University of the Arts London, in 2020.
Dr Ali Gumillya Baker
Dr Ali Gumillya Baker is a Mirning woman, an academic, filmmaker, visual and performance artist who has grown up on Kaurna country. Ali's maternal family are from the Nullarbor and the West Coast of South Australia. Ali is Associate Professor, College of Humanities Arts and Social Sciences at Flinders University and an artist, writer and member of the Unbound Collective.  
Lara Tilbrook
Lara Tilbrook lives and works on the beautiful ancient lands of the Kaurna, Ngarrindjeri and Narungga Nations. Her practice is fundamentally grounded in environmentalism, deep listening with change making at its core. Her hand-crafted sculptures, body adornment and instillations are composed of materials close at hand. Gathered and selected for their evocative potential and empathy towards regenerating endemic flora and fauna. Her visual works heighten the worth of our shared fragile ecologies, and function as important records of biodiversity.   
Alongside her creative practice, Tilbrook is an environmental advocate, working to honour Country, through genuine and sustainable landcare. She works from her remote studio on Karta Pintingga (Kangaroo Island) and in Ruwarunga (Port Willunga), South Australia. Her work is currently held by National Archives of Australia, City of Adelaide Contemporary Art Collection, as well as private collections both nationally and internationally.  
Rayleen Forester, fine print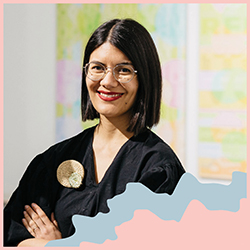 Rayleen Forester
Facilitator
Rayleen Forester is a Tartanya–Adelaide based, independent arts worker and writer. Rayleen's curatorial interests focus on cross-cultural engagement and outcomes through experimental curation and programming, performance and writing.
In 2010 she was awarded a Bank of Tokyo-Mitsubishi travel grant to undertake sustained curatorial research in Japan where she lived and worked for two and half years. She was awarded the inaugural Curator Mentorship Initiative grant (2012) through NAVA to collaborate with the second largest European Biennale MANIFESTA in Genk, Belgium. She co-curated the long-established Artists' Week symposium in 2014 with Lars Bang Larsen (DEN) and Richard Grayson (UK) for the Adelaide Festival. She writes for national publications and is a founding member of initiatives FELTspace (SA) and fine print magazine (SA). In 2016 she curated Playground presented at JamFactory (SA) and FX Harsono: Beyond Identity at Nexus Arts for OzAsia Festival. In 2018 she was the inaugural writer in residence at ARTWORKS for Guildhouse and in 2020 she was curator in residence at ACE Open where she co-curated If the future is to be worth anything: 2020 South Australian Artist Survey with Artistic Director, Patrice Sharkey. As part of fine print she has co curated numerous live events for the Art Gallery of South Australia, Next Wave festival (Vic) and ACE Gallery (SA) with numerous national and internationally recognised artists. She is currently participating in the 2022 Venice Biennale Delegates Program with the Australia Council for the Arts.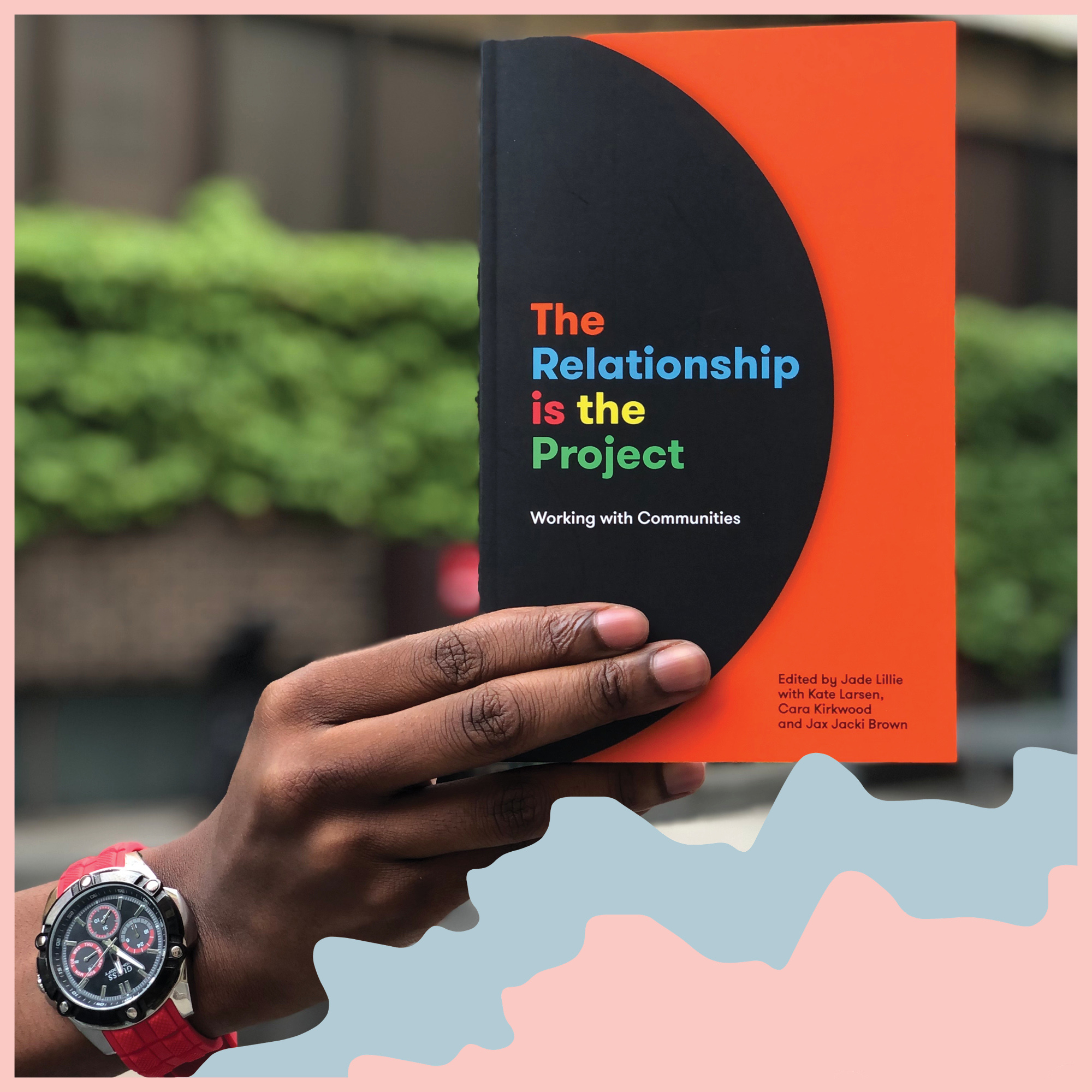 Session 3: The Relationship is the Project
Unpacking the 2020 book of the same name, artists and cultural workers discuss best practice for engaging in community-based projects.
Speakers:

Claire G Coleman
Claire G. Coleman is a Noongar writer, born in Western Australia, and now based in Naarm. Her family have been from the area around Ravensthorpe and Hopetoun on the south coast of WA since before time started being recorded. Claire wrote her black&write! Fellowship-winning book Terra Nullius while travelling around Australia in a caravan. The Old Lie (2019) was her second novel and in 2021 her acclaimed non-fiction book, Lies Damned Lies was published by Ultimo Press. Enclave is her third novel.
Cara Kirkwood
Cara Kirkwood (Mandandanji, Mithaka peoples) is a national advocate for Aboriginal and Torres Strait Islander people, art, culture and creative industries. Putting Aboriginal leadership at the fore of any project she's involved with, Cara is interested in transforming existing western ways of thinking into contemporary and responsive initiatives, strategies and structures. 
The culmination of this work saw Cara become the first, First Nations person appointed to the board of the Art Gallery of South Australia and even more recently be awarded a Churchill Fellowship. 
Having worked across diverse geographical and industry contexts Cara has honed her skills as a cultural strategist. Returning to the National Gallery (Head of First Nations Engagement & Strategy) from the Australia Council for the Arts (Head of Combined Arts ), Cara has previously worked with the Department of Parliamentary Services, AGSA's Tarnanthi Festival and Desart in Mparntwe (Alice Springs).  
Anthony Peluso
Anthony Peluso is Chief Executive/Executive Director at Country Arts SA and works from the office on Kaurna country. For over 20 years he has held leadership roles with the Adelaide and Tasmanian Symphony Orchestras, Adelaide Festival of Arts and MusicaViva Australia.  
Anthony has overseen some of the most ambitious arts program changes Country Arts SA has undertaken and is committed to working with the many artists and communities, government funders, corporate and individual supporters who invest time, energy and resources into the impact the organisation achieves. 
As the organisation's RAP Champion, he is dedicated to championing First Nations peoples' rights, as well as ensuring Country Arts SA is inclusive and reflects the diversity of the communities it works with.  He is driven by the stories of regional South Australia and creating experiences that can't be made anywhere else in the world. 
Kate Larsen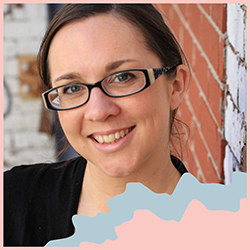 Kate Larsen
Facilitator

Kate Larsen is an arts, cultural and non-profit consultant and writer with more than twenty years' experience as a leader and senior executive in the non-profit, government and cultural sectors in Australia, Asia and the UK. She has particular expertise in arts governance and cultural leadership, workplace culture and well-being, online communication and communities, and increasing access for marginalised groups.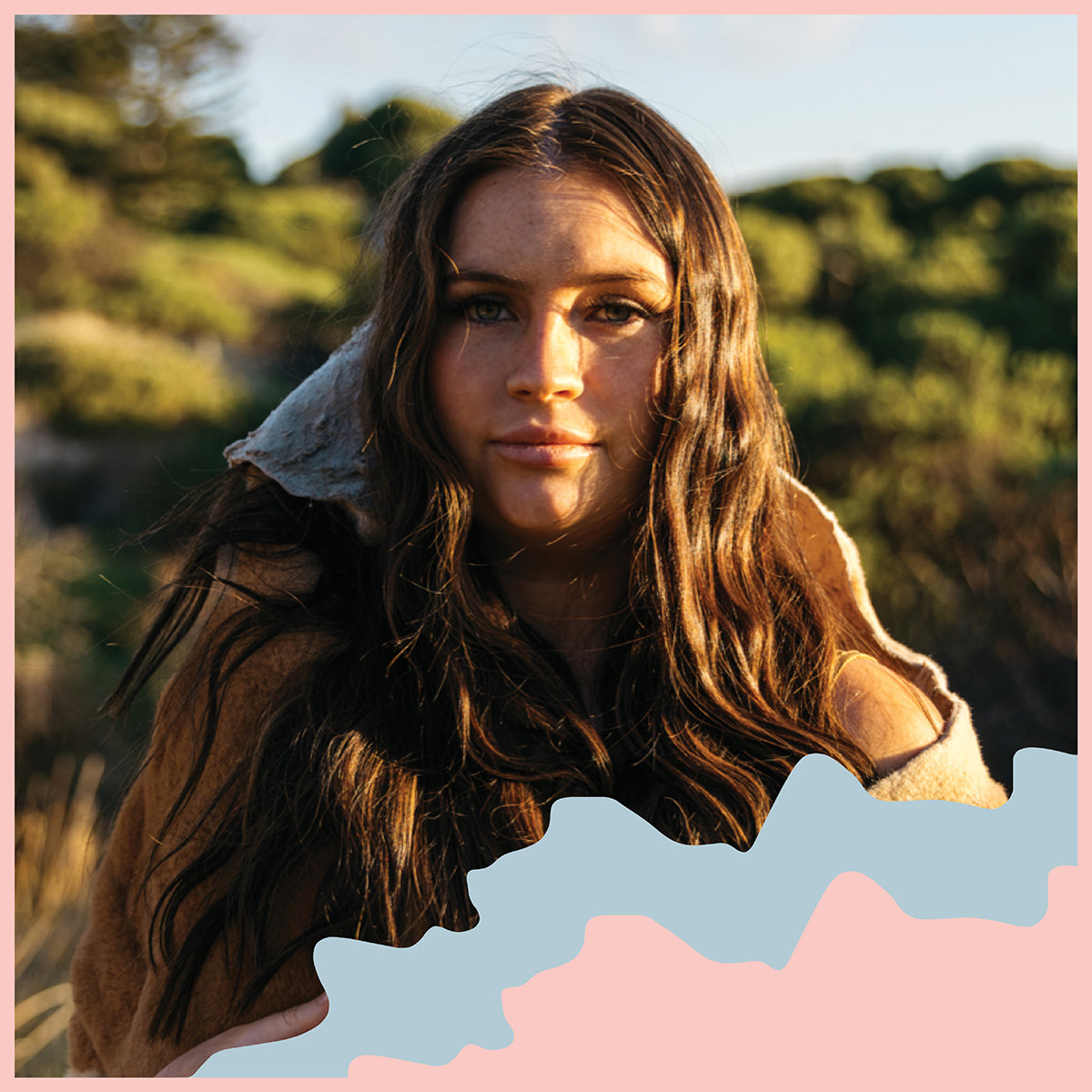 Tilly Tjala Thomas
We are thrilled to have Tilly Tjala Thomas join us for a special guest performance at Radical Practice. 
Tilly Tjala Thomas
Hailing from the Fleurieu Peninsula, emerging songwriter Tilly Tjala Thomas has been writing and performing her own songs around Adelaide since the age of 11.
In late 2021, Tilly was awarded Best Aboriginal and Torres Strait Islander Musician of the Year Award and the Emily Burrows Award at the South Australian Music Industry Awards. This was followed by a Triple J Award, Unearthed Winner for the 2021 NIMA's. She was also the recipient of the Stigwood Fellowship which commenced at the start of 2022.
The music video for 'Ngana Nyunyi' directed by Larrakia artist and producer Jimblah, was filmed on Nukunu country in the Southern Flinders and tells the storyline of the song.
Tilly states "It started as a game that my dad would use to help my little sister and I learn Nukunu language." She continues "On long drives Dad would ask, 'Ngana Nyunyi (what's that?)' and we'd reply 'Nyunyi kulpi/yirta/thartu (that's a cloud/bird/hill)'."
Tilly's father would use the exercise as a way to connect his daughters to their culture whilst also instilling a sense of pride in their culture.
Since finishing school in November 2020, Tilly's profile continues to grow and she continues to find her authentic voice.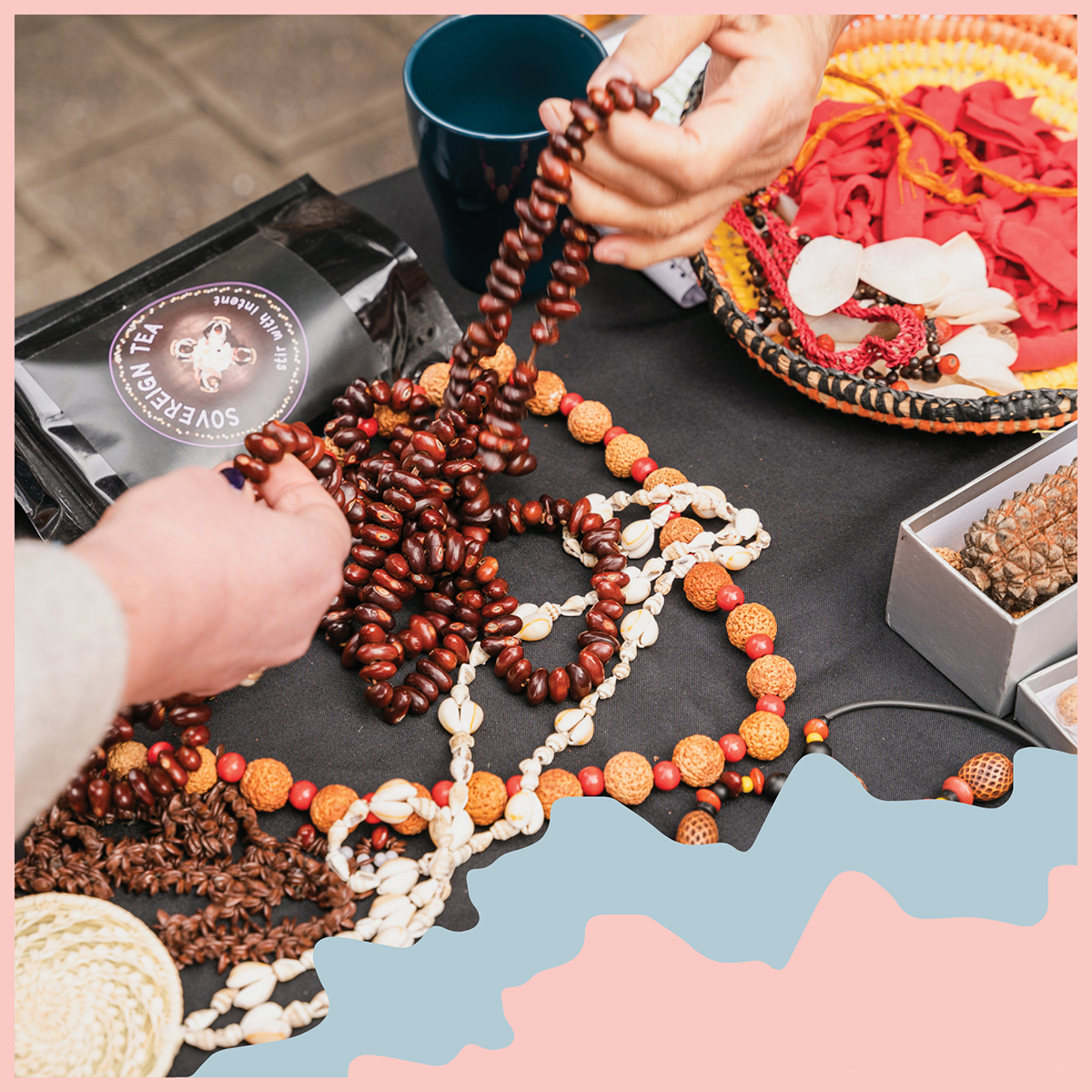 Market
From 10:30am a market of local goods will be on display and for sale from Moonrise Seaweed Co & Bush Organics! Take a moment throughout the day to browse organic skincare locally made on Kangaroo Island, pasta and soaps infused with wild foraged golden kelp amongst other considered products.

The Guildhouse reVision program has generous seed funding from the Day Family Foundation.
The program was developed in 2020, with support from the Australian Government through the Australia Council, its arts funding and advisory body and Creative Partnerships Australia.
Images (L-R): Clem Newchurch, In the Studio, 2022. Photography Aubrey Johnson, courtesy InReview; READING CIRCLES at ACE within The image is not nothing (Concrete Archives), April 2021. Photograph Thomas McCammon; The Relationship is the Project, image courtesy Kate Larsen; Tilly Tjala Thomas. Image courtesy the artist; Unceded Seeded (Ngampa) launch, 2022. Photograph Lana Adams.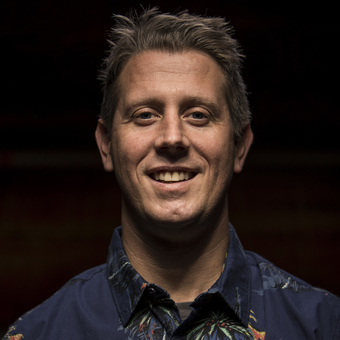 James Dodd
Built Environment, Installation, Outdoor, Painting, Public Art, Sculpture, Teaching, Wall Work.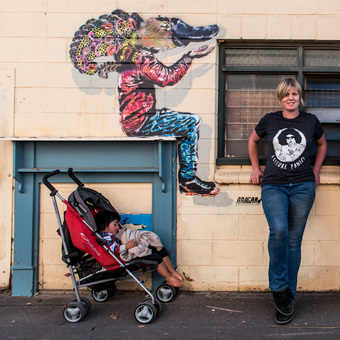 Fran Callen
Drawing, Illustration, Mixed Media, Painting, Public Art, Teaching, Wall Work.