Image: Sam Songailo's paving design. Photograph Tom Roschi.
Guildhouse worked closely with WAX Design and the CPAE Council Project Team on an upgrade to areas of Prospect Road in Kilburn and Blair Athol.
Guildhouse was invited to deliver on the conceptual theme and framework for the integration of public art, leading an integrated artist engagement and commissioning process. Sam Songailo's designs included the integration of light poles, paving designs and murals.
Sam Songailo's work takes form in painting, installation, video, sound and sculpture. He is deeply influenced by digital technology and electronic music adopting algorithms and concepts from these disciplines that shape his approach to both physical and pictorial space. Often highly immersive and realised on a monumental scale, his work accentuates the compositional elements of line and space in a form that recalls both the modernist grid and digital networks.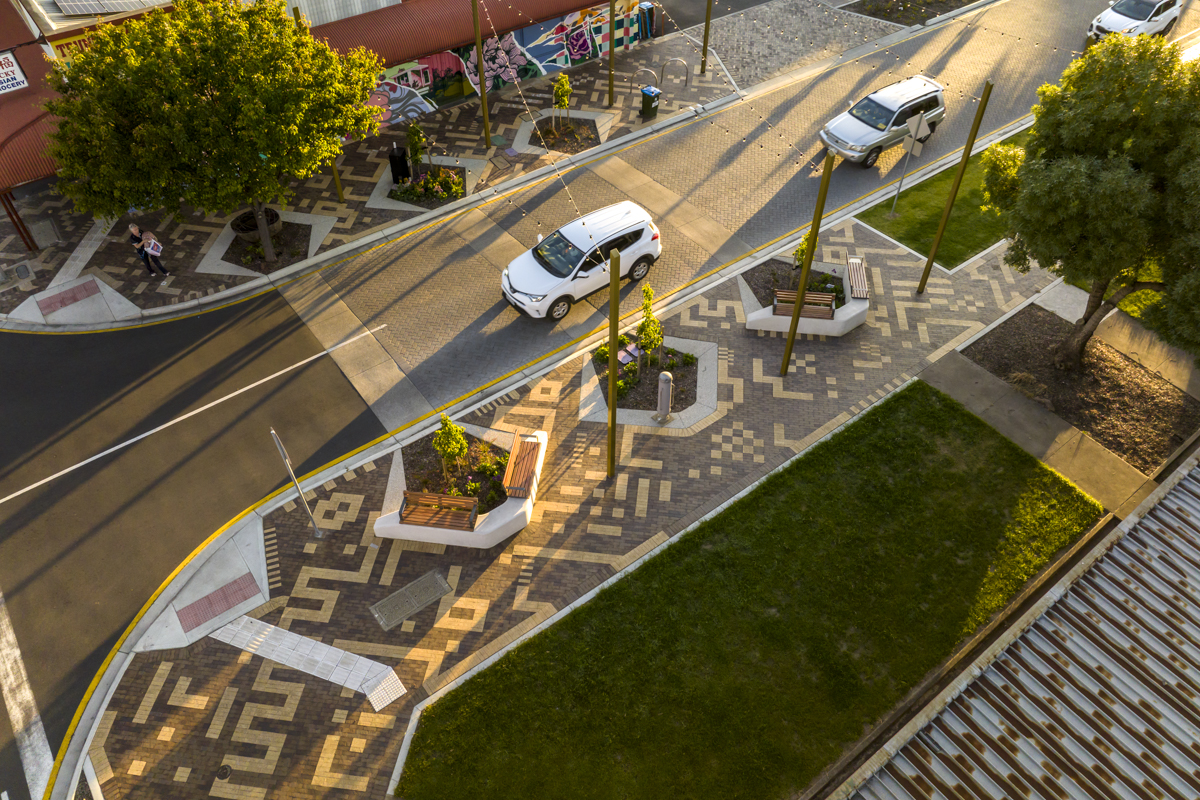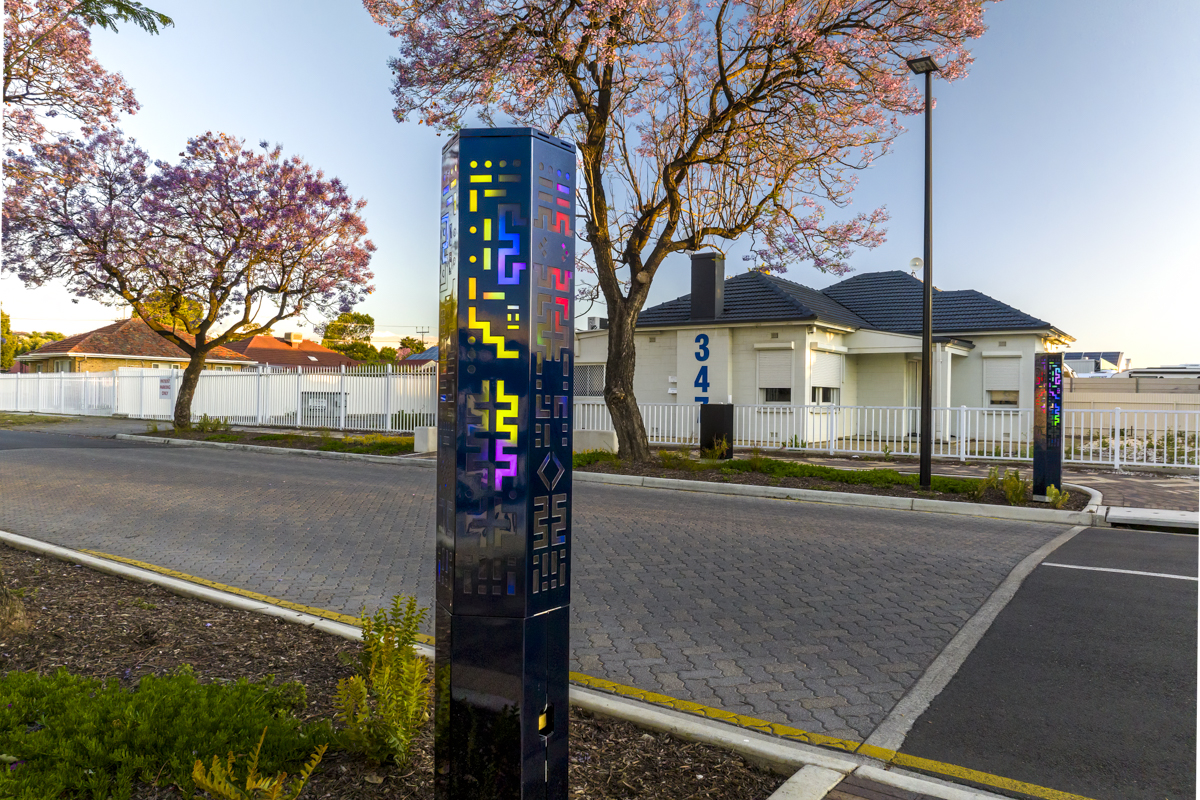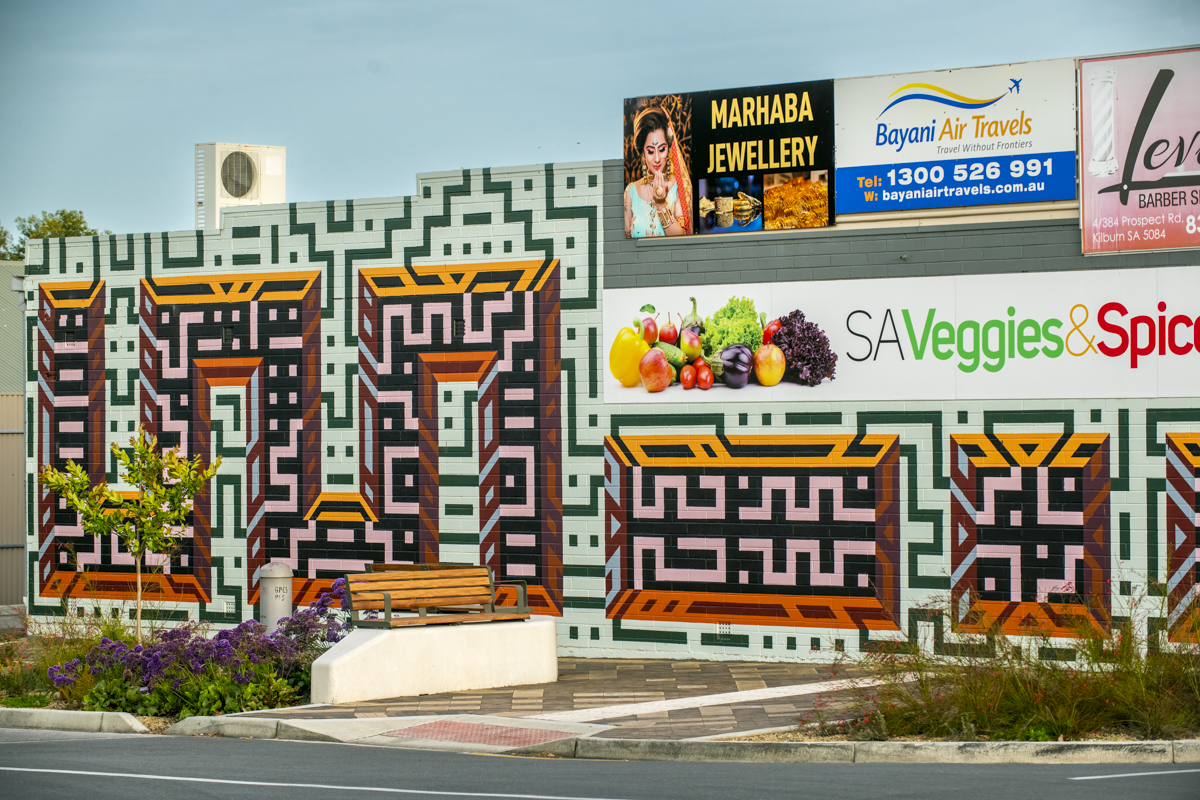 Images: Sam Songailo mural, paving, and light pole design, City of Port Adelaide Enfield. Photographs Tom Roschi. 
Guildhouse Professional Services
Harness South Australian creative excellence.
Guildhouse offers a range of customisable professional services to support organisations and individuals to engage with South Australia's exceptional artists, craftspeople, and designers.

As the peak industry body for professional visual art and contemporary craft in South Australia, Guildhouse has contributed to a vibrant artistic community for over 50 years. We are trusted for our deep understanding of artistic practice, sector knowledge, unique networks and a highly experienced team. Guildhouse works with over 1000 artists from diverse artistic practices.