Kirsten Coelho, Passage 2018, Porcelain Matt White Glaze , Iron Oxide. 27.5 x 60 x 23cm. Photograph Grant Hancock 
Mon 8 April 2019, 5 – 6:30pm

Pricing: Free entry

Location: ACE Open, Lion Arts Centre, North Terrace & Morphett St, Adelaide.
Presenter: Dr Lisa Slade, AGSA Assistant Director, Artistic Programs. Kirsten Coelho, ceramic artist.

Join AGSA Assistant Director, Artistic Programs Lisa Slade and internationally renowned local artist Kirsten Coelho as they discuss the impact of a Fellowship on an artist's practice. Coelho is currently the recipient of an Arts South Australia Fellowship and is conducting international research and development for two new bodies of work in porcelain.
This session is followed by a Q&A with Guildhouse CEO, Emma Fey, responding to the inaugural call out of The Guildhouse Fellowship. Applications to the Fellowship close April 30.
The Guildhouse Fellowship, valued at over $50,000, will be awarded annually to one South Australian mid-career visual artist, craftsperson or designer. The Fellowship is generously supported by the James and Diana Ramsay Foundation and is presented in partnership with the Art Gallery of South Australia (AGSA). More information on The Guildhouse Fellowship and how to apply can be found here: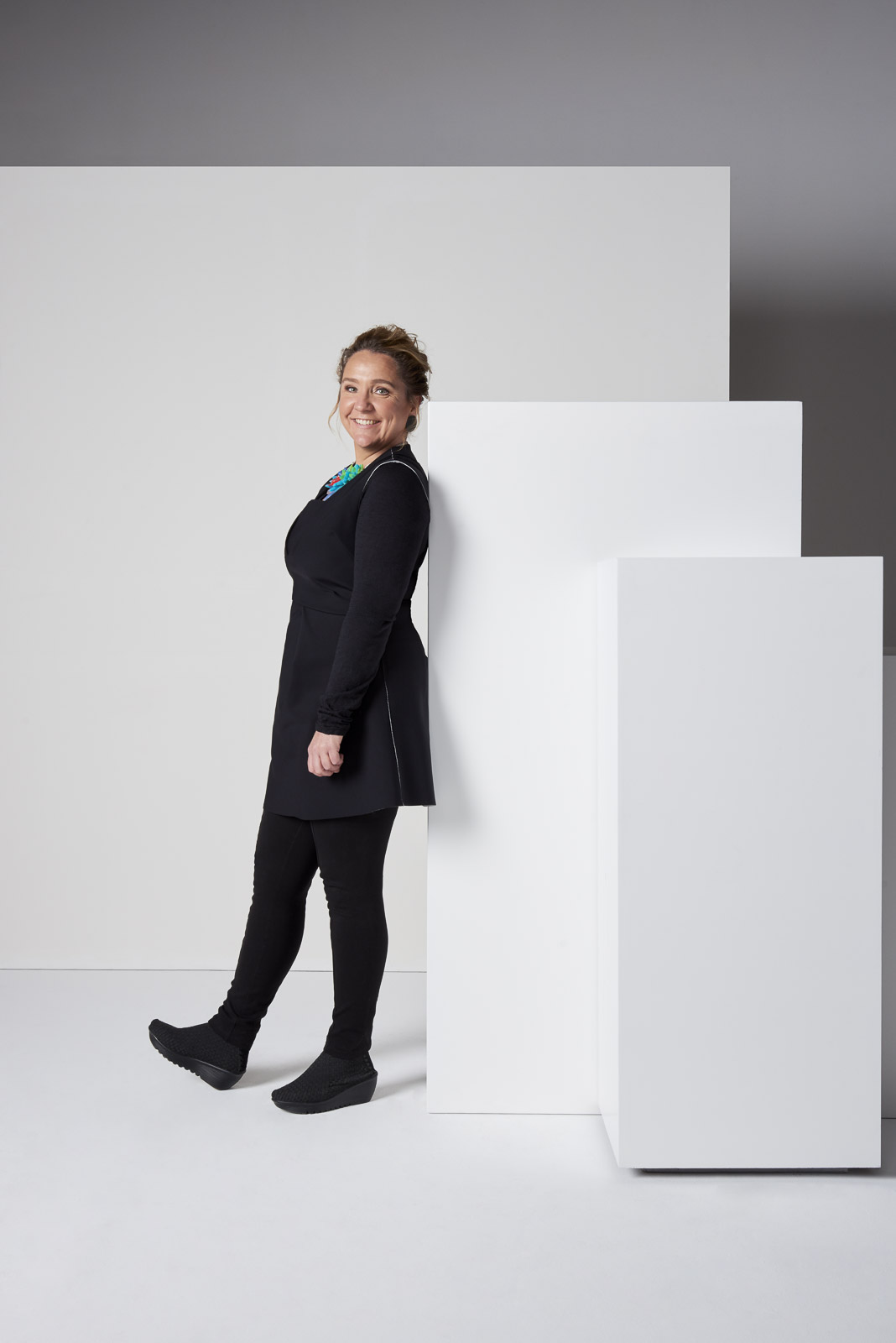 Dr Lisa Slade. Image courtesy AGSA.
Dr Lisa Slade
Dr Lisa Slade is Assistant Director, Artistic Programs at the Art Gallery of South Australia. She is accountable for the strategic leadership and development of the artistic programs and the overall management of the Curatorial Department, Exhibitions, Public Programs and Education teams. From 2011 until early 2015 she was Project Curator at the Art Gallery, during which time she curated The Extreme Climate of Nicholas Folland, Heartland: Contemporary Art from South Australia, which included the work River to Ocean by James Darling and Lesley Forwood, and from 2011 until 2014 she managed the Adelaide Biennial of Australian Art. In her role as Assistant Director, she curated the 2016 Adelaide Biennial: Magic Object, Sappers & Shrapnel: contemporary art and the art of the trenches and oversaw the development and delivery of TARNANTHI: Festival of contemporary Aboriginal and Torres Strait Islander Art.
Prior to her work at the Art Gallery of South Australia, Lisa curated projects for a range of museums including Ben Quilty Live! for the University of Queensland Art Museum and Curious Colony: a twenty first century Wunderkammer, Auto Fetish: the mechanics of desire and Strange Cargo: contemporary art as a state of encounter for Newcastle Art Gallery. Prior to her curatorial career Lisa served as a Creative Arts Consultant with the NSW Department of Education and Training where she was involved in innovative curriculum development and implementation across primary and secondary education contexts.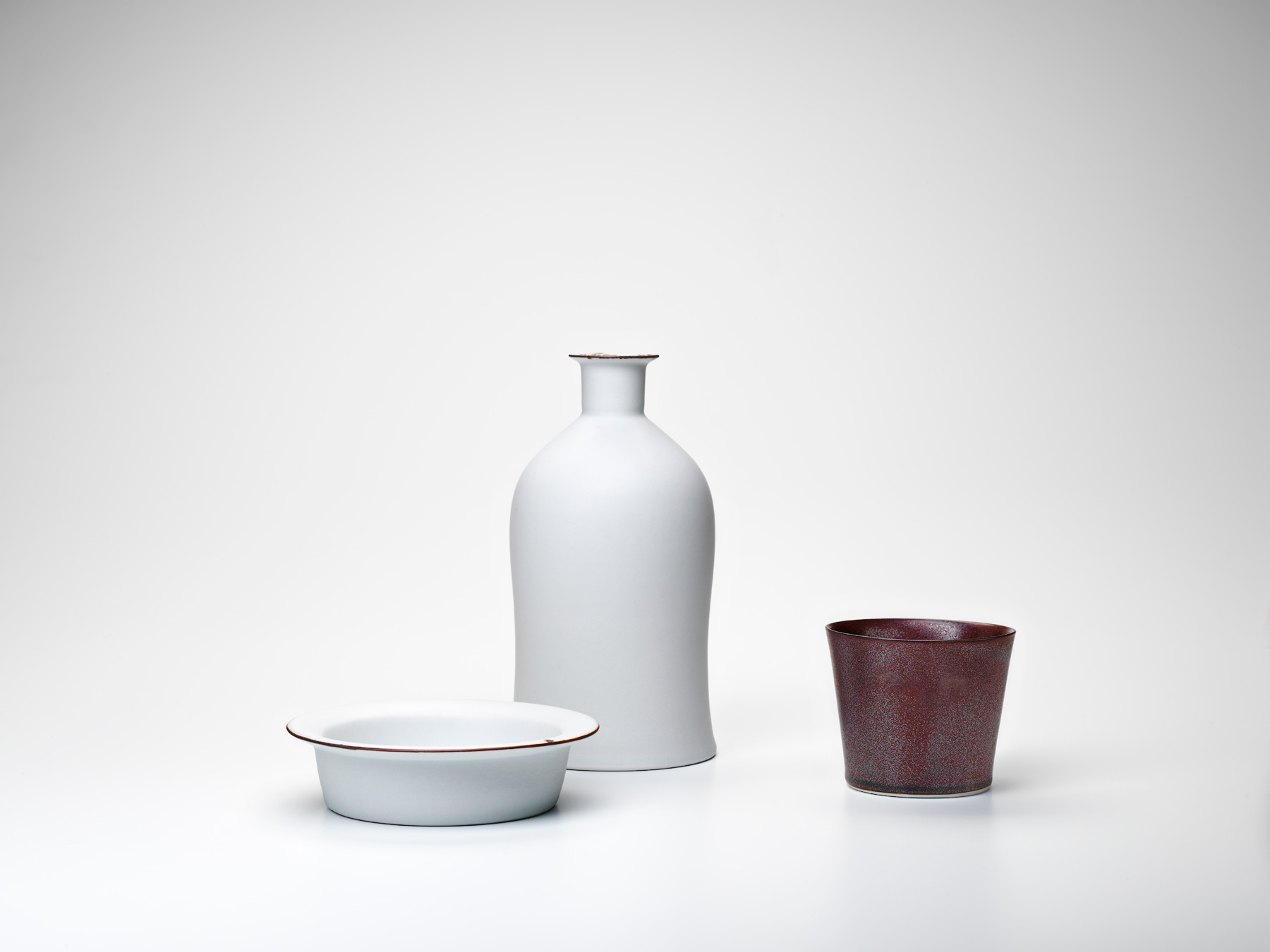 Kirsten Coelho, Abide 2018, Porcelain, Matt White Glaze Banded Iron Oxide, Saturated Iron Glaze. 21 x 29 x 22cm. Photograph Grant Hancock
Kirsten Coelho

Kirsten Coelho works in porcelain, producing reduction fired works that attempt to fuse the formal and the abstract.
More recently her work has been influenced by nineteenth and early twentieth century enamel wares and and the abstracted surface possibilities these objects can show as they begin to age.
Kirsten Coelho trained in Adelaide at the South Australian School of Art before moving to the UK in the early 1990's where she worked for a number of years in a London Studio.
Since returning to Australia in 1998, Kirsten Coelho has been a studio tenant at the JamFactory Centre for Contemporary Craft and Design and completed a Master of Visual Art at the South Australian School of Art . Kirsten now works from a studio at her home in Adelaide, South Australia.