Image: Matthew Fortose, The Wyatt Trust artwork commission, 2022. Photograph Sam Roberts.
The Wyatt Trust Artwork Commission
Guildhouse, working in partnership with The Wyatt Trust, commissioned two professional South Australian artists to create integrated artworks in The Wyatt Trust's exciting new space, Inparrila, at 161 Frome Street, Adelaide. The Wyatt Trust were so impressed by the calibre of South Australian artists, they also acquired a further two works to adorn the walls of Inparrila. 
Seeking works to activate the interior spaces of the Frome Street hub, and to engage the community of staff, clients and public, The Wyatt Trust invited Guildhouse to commission artists to create designs for a large interior lightwell wall and internal meeting rooms.
Wyatt's work is growing, and their role in shaping and supporting philanthropy in South Australia is expanding. Inparrila is a hub for people and organisations with aligned purpose and values to co-locate, collaborate, and create a South Australian community that values, supports and engages with philanthropy as a critical component of community wellbeing.
We are delighted to share that Caitlin Berzins, Matthew Fortrose, Max Callaghan and Amy Joy Watson were selected and the completed artworks are now installed in Inparilla.
"The chosen works allow all who visit Inparrila (meeting place) to connect to the outside world through the lens of four incredible artists. These diverse representations of community and relationships add greater depth to our workplace, for which we are incredibly grateful."
Stacey Thomas, CEO, The Wyatt Trust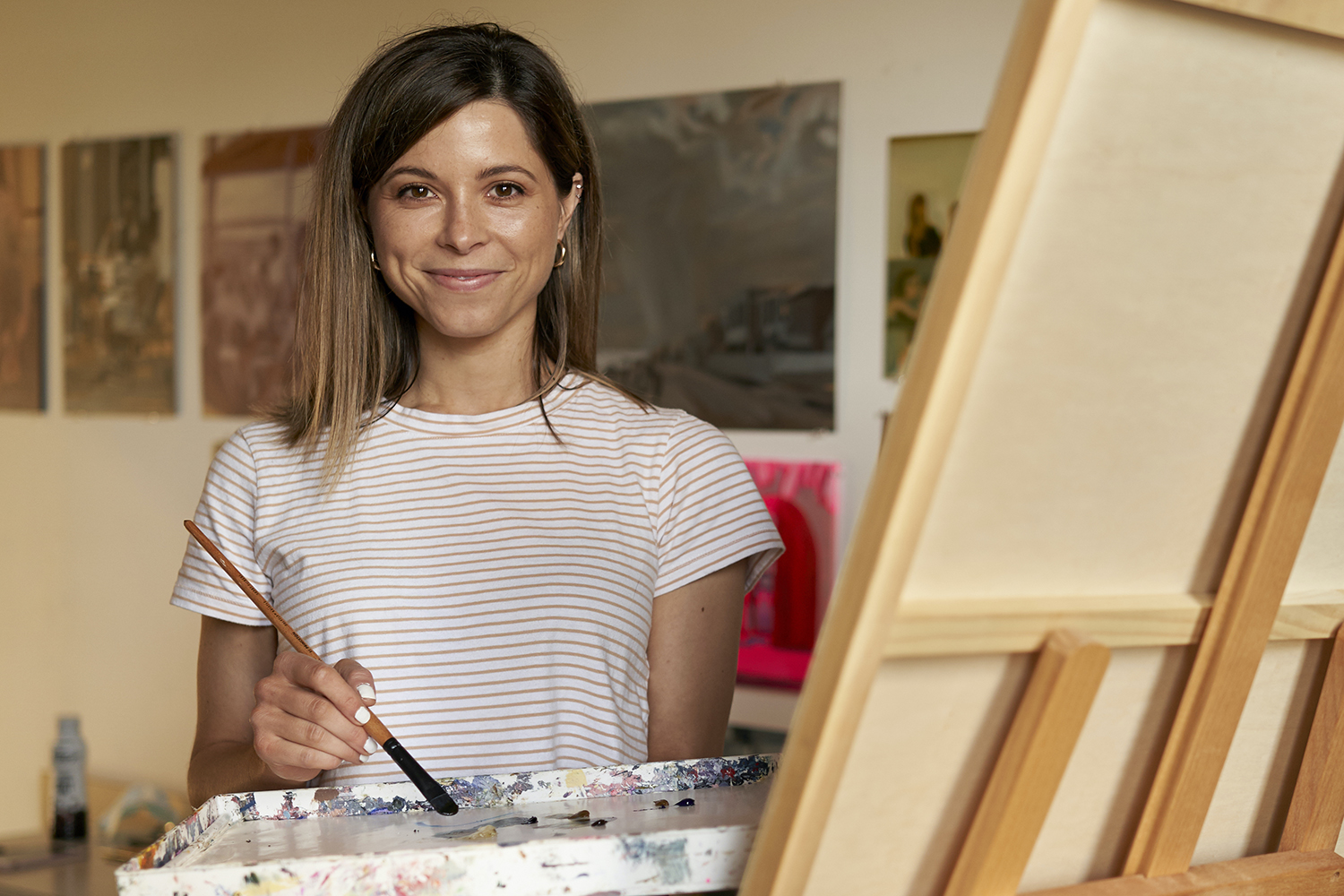 Caitlin Berzins
Caitlin Berzin's atmospheric and slightly abstracted urban-scapes bring to mind a fusion of familiarity and ambiguity, fluidity and transience; paying homage to the minutiae of contemporary life. Berzin's work highlights the subtle interactions between people within their environment to create an energy and mood that echoes the intangible spirit of a place. These observed moments feature people undefined in their identity enabling the viewer to build upon the image and engage with "the epic story that continues invisibly around you" – John Koenig.
Berzins received her Bachelor of Visual Art from Adelaide Central School of Art in 2021. Previous group exhibitions include 'Wish you were here', 2021, Adelaide Central Gallery, 'Keeping the lights on', 2020, Floating Goose Studios, Adelaide, and 'Connection under social distancing', 2020, National Wine Centre of Australia, Adelaide.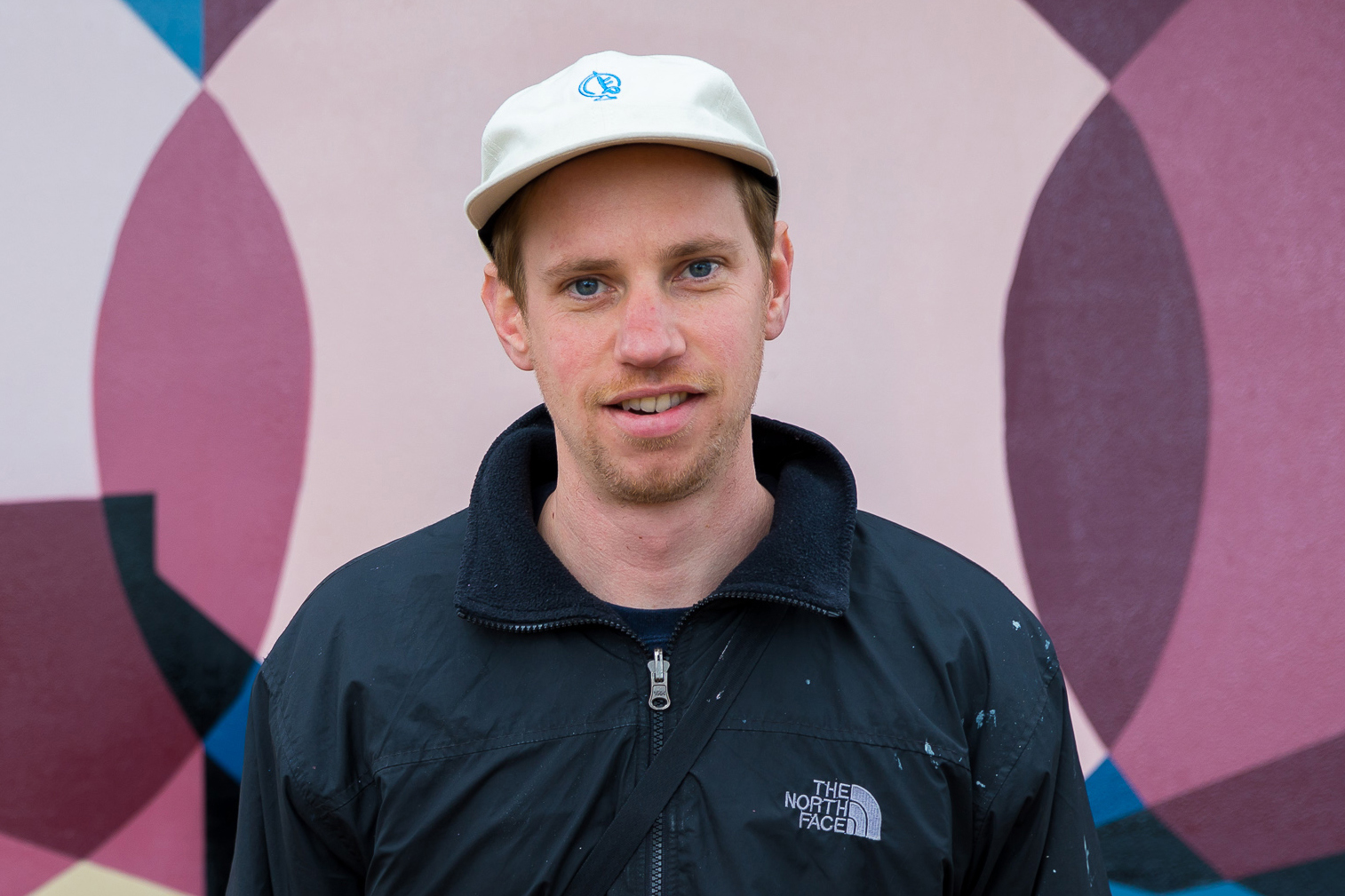 Matthew Fortrose
Abrupt and immediate ideas around composition and structure hold the attention in Matthew's mural, studio and installation work. Drawing influence from colour field painting and early Bauhaus graphics, the use of rudimentary tools and industrialized processes assist in constructing the visual language within his work. Matthew has exhibited gallery work in Paris, London, Gydnia and across Australia, has collaborated with major brands Adidas, Huewei and Salomon and has completed works for commercial clients SA Power, Deloitte and Charter Hall.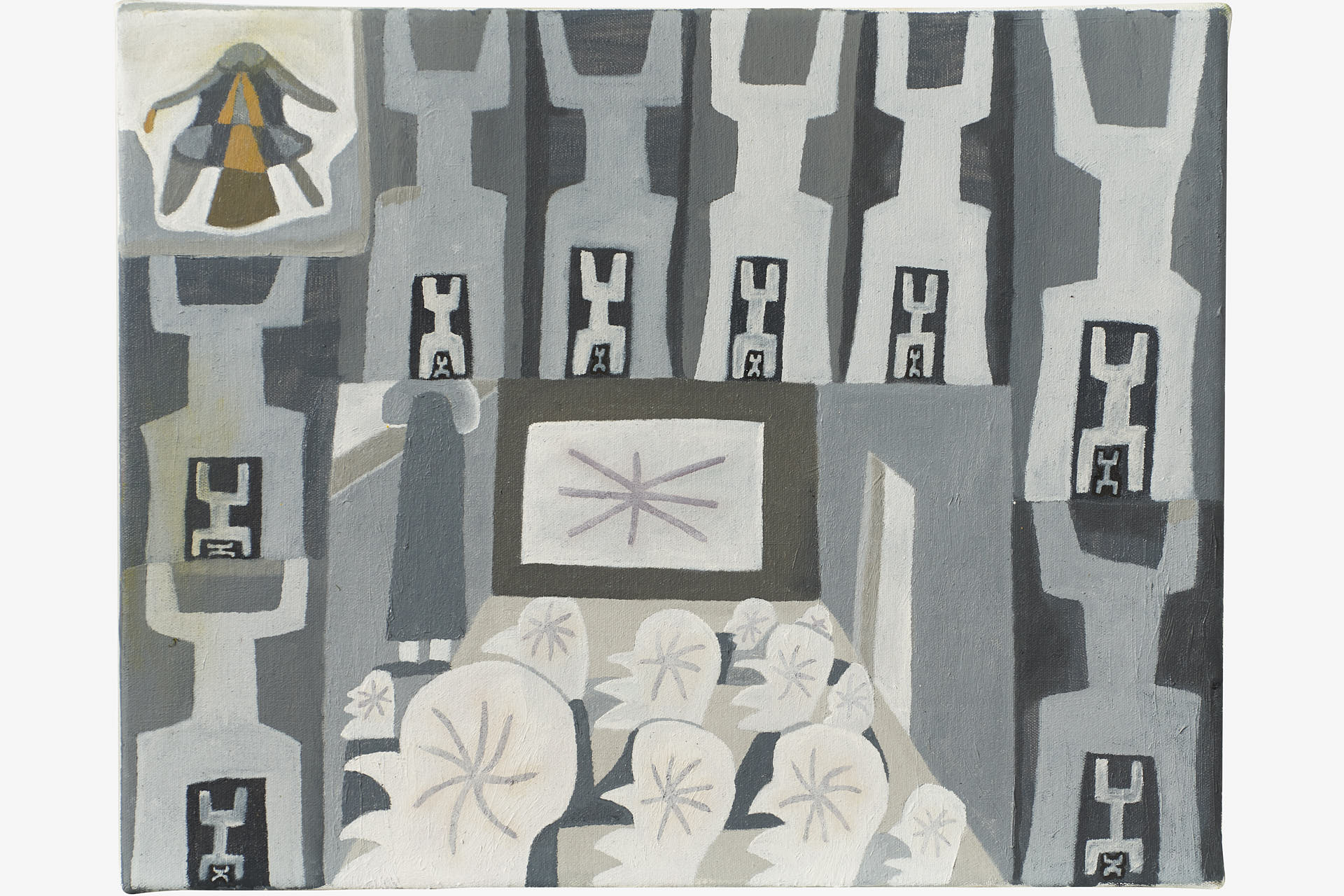 Max Callaghan
Max Callaghan uses processes of painting and writing to examine individual memory and internalised experience. His practice allows him to slowly unfold memories, revisit confronting experiences on his own terms, and unravel them at his own pace in an attempt to see what they mean clearly.
Callaghan is a visual artist from Adelaide. In 2017 he graduated with a Bachelor of Visual Arts, Honours from Adelaide Central School of Art and was included in Hatched: National Graduate Show 2017, at Perth Institute of Contemporary Art. In 2018, Callaghan held his first solo exhibition at FELTspace (SA). In 2019, he was awarded an annual studio residency at ACE Open (SA) and held a solo exhibition at Rubicon ARI (VIC). In 2020, he participated in an artist-writer collaborative exchange program initiated by FELTspace (SA). His work is held in a number of private collections.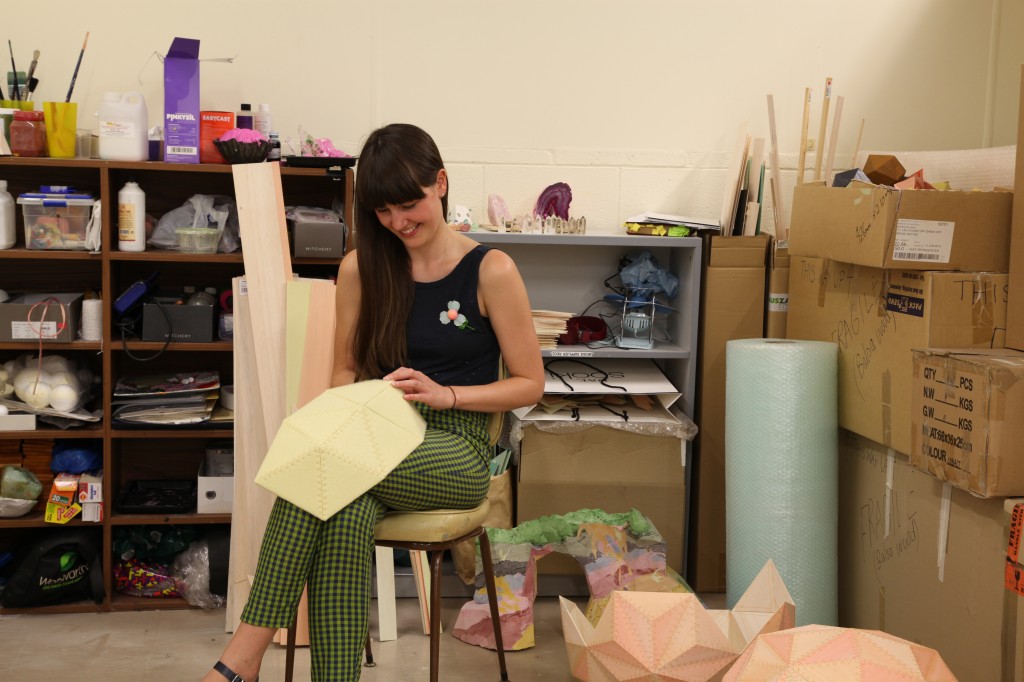 Amy Joy Watson
The highly personal and idiosyncratic imagined worlds of Amy Joy Watson come to the fore in her colourful, playful forms. Created through painstaking production methods, her practice often includes delicate hand-stitching using a variety of materials.
Graduating from Adelaide Central School of Art in 2008 with a Bachelor of Visual Art with Honours, Watson has presented solo exhibitions throughout Australia and has been successful in winning several grants through CARCLEW, Arts SA and the Australia Council, including the 2012 CARCLEW Ruth Tuck Scholarship which supported a 3-month studio residency at International Studio and Curatorial Program in New York in 2012. She was also successful in winning an Australia Council for the Arts Tokyo Studio Residency which she undertook in 2014. In addition to her studio practice, Watson has been commissioned to create several major public artworks across Australia.

Guildhouse Professional Services
Harness South Australian creative excellence.
Guildhouse offers a range of customisable professional services to support organisations and individuals to engage with South Australia's exceptional artists, craftspeople, and designers.

As the peak industry body for professional visual art and contemporary craft in South Australia, Guildhouse has contributed to a vibrant artistic community for over 50 years. We are trusted for our deep understanding of artistic practice, sector knowledge, unique networks and a highly experienced team. Guildhouse works with over 1000 artists from diverse artistic practices.
Images: Artworks on site, The Wyatt Trust, 2022. Photographs Sam Roberts; Artist portraits courtesy the artists.