Images: Jay Lord, Social 2.0, installation view, Yungondi, 2023. Photograph Lana Adams.
Creativity and collaboration are at the heart of innovation. Since 2018 UniSA Business has partnered with Guildhouse to present works by contemporary South Australian visual artists to encourage reflection and inspire new ideas.
Social 2.0
Jay Lord
7 November 2022 – 10 February 2023
Yungondi Building, UniSA City West Campus
Artist Statement
Social 2.0 documents Jay Lord's observations of the designed language used by social media. 
Saturating our surrounding digital landscapes, the use of intentionally engineered written language in social media and online is an especially unique change in how we perceive and interact with written text. Whether we like it or not, these key pieces of language are significant elements in the everyday lives of today's world and this is important to capture. 
Conceptually this series explores the significance of global unification taking place, as a result of designed language being used in common contexts. Social media companies have created products and experiences which function seamlessly across any selected translation and culture. Something that has never quite fully been captured before, even with the advent of the printed book. This work captures this unique moment of global human interaction and causes audiences to recognise the power of the written word. 
About Jay Lord
Jay Lord is a South Australian emerging contemporary artist: he has a Bachelor Degree of Visual Art completed at the University of South Australia. His practice is multidisciplinary, with a core focus of painting and photography. 
His work is boundless – allowing for constant adaption of process, medium, practice and perception – his preference is for audiences to have opportunity to navigate their subjective opinions and imagination when engaging with his work.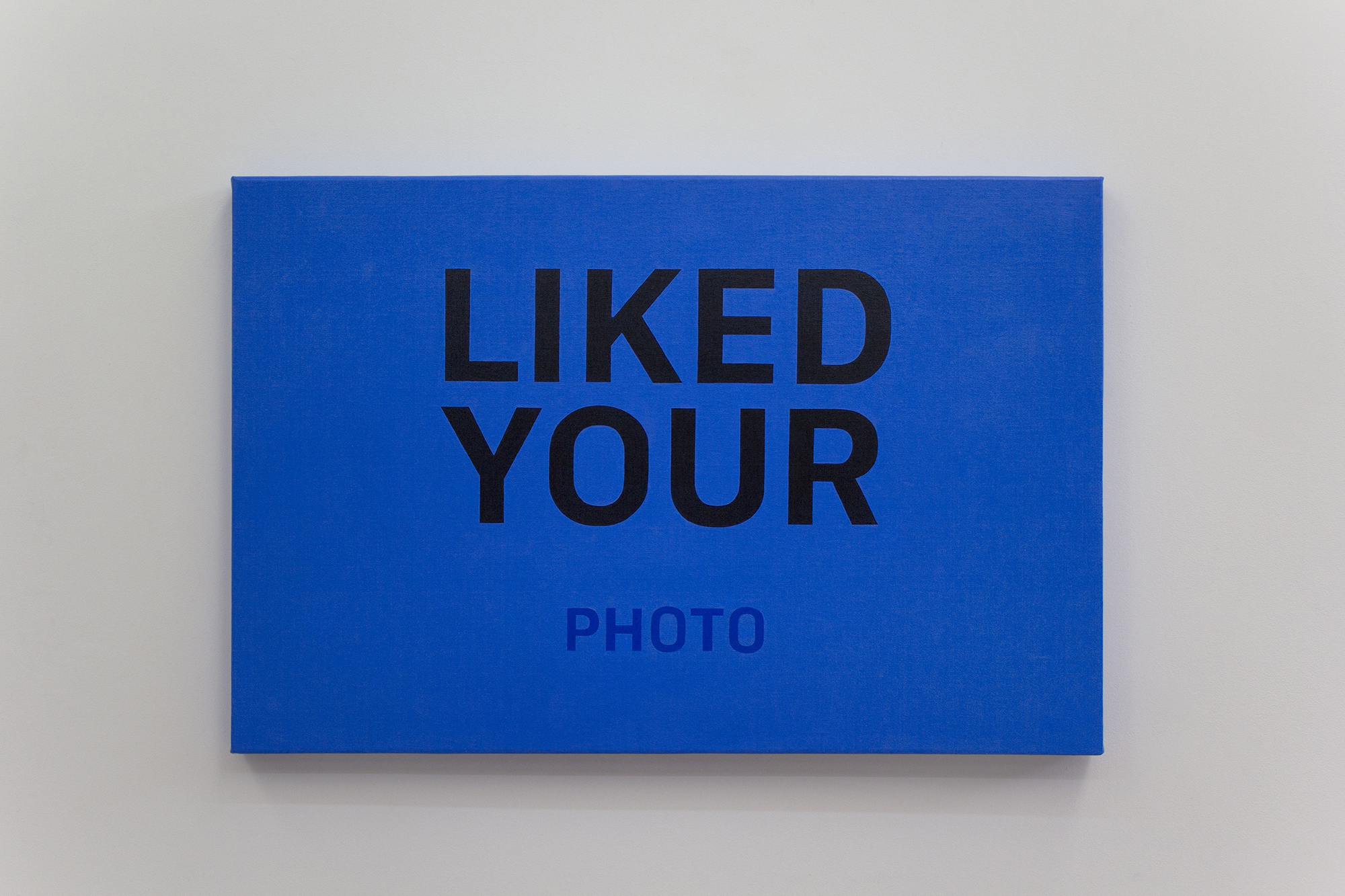 Image: Jay Lord, Liked Your Photo, 2019. Image supplied by the artist.
Please note: The UniSA Business School Yungondi Building is open Monday-Friday, 9am-5pm.