Kristel Britcher, To Hold, I, II, III, III, 2018, blown, cut, coldworked, firepolished glass. Photograph Michael Haines.
2019 Catapult Recipients
Catapult is a career development mentorship program for South Australian artists, craftspeople and designers, generously funded by visionary philanthropic organisation, The Ian Potter Foundation. 
Catapult provides South Australian creative professionals with essential funding and support to allow them to further develop their careers with national or international mentors.
With $5,000 funding support awarded between the mentor and mentee, the program allows the time to dedicate to a project with a significant artist who will provide skill development and professional impact. Mentorships at $10,000 target mid career and established artists with ambitious projects.
Growing from the inaugural round of CATAPULT mentorships, Guildhouse awarded two mentorships at $10,0000 and seven at $5,000, to outstanding South Australian artists in 2019.
Projects from the successful recipients show ambition through connections with experienced national and international artists, focusing on professional development through expansion in skill, industry professionalism and project management.
In conjunction with Country Arts SA, Guildhouse proudly presents the mentorship initiative Catapult, with the support of The Ian Potter Cultural Trust, Arts South Australia, The Business of Being Creative Fund through City of Adelaide, and generous private philanthropy.
Congratulations to the 9 recipients of the 2019 Catapult mentorship program:
Two $10,000 Catapult Mentorships:
Chris De Rosa with Trent Walter (VIC)
Building on her existing practice of printmaking in the expanded field, Chris De Rosa will work with mentor Trent Walker (Negative Press studio) to develop both technical and conceptual skills while investigating the art of the artist book.
Kristel Britcher with Katharine Coleman (Scotland)
Scottish glass artist Katharine Coleman will work with mentee Kristel Britcher at the Corning Museum of Glass in New York, developing and refining skills in the lesser known technique of copper wheel engraving, cementing Britcher's own skills as one of the few artists in Australia utilizing the technique within contemporary landscape.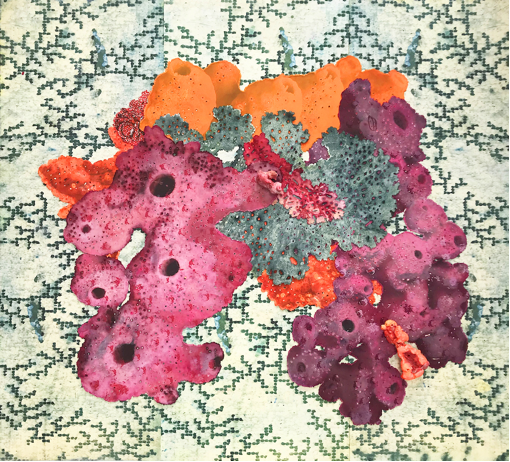 Chris De Rosa, Sea Flora Etchings, 2018. Image courtesy the artist.
Seven $5,000 Catapult Mentorships:
Brooke Walker with Tyrone 'Rone' Wright (VIC)
Expanding her environmentalist realist painting arts practice, Brooke Walker will visit Melbourne to learn under mentor and established street artist 'Rone'. Through experience in scaling up, new materials and project management Brooke will be trained in best practice to take her works exploring human and animal relationships to new audiences and enrich public spaces.
Dr Maarten Daudeij with Dr Gavin Malone and Karl Winda Telfer
Through conversation and time spent on Lot 50-Kanyanyapilla, Dr Maarten Daudeij will inform his writing and community practice around the rights and responsibilities of artists working on unceded land, with leading thinkers and activists Dr Gavin Malone and Karl Winda Telfer.
Leonie Westbrook with Catherine Truman
Broadening her practice to encompass more experimental forms and modes of making, jeweler Leonie with mentor Catherine Truman will not only extend her practice but examine the ergonomic aspects of her practice for a sustainable career.
Regine Schwarzer with Barbara Ryman (NSW)
With internationally recognized NSW based enameller Barbara Ryman, jeweler Regine Schwarzer will revisit her skills in traditional and Japanese enameling techniques, expanding her practice and allowing conceptual and technical growth.
Rita Kellaway with Lisa Cahill (ACT)
Emerging kiln formed glass artist Rita Kellaway will work with internationally recognized glass artist Lisa Cahill to develop her business strategies, further technical skills and build a strong and supportive national network.
Tom Borgas with Jason Waterhouse (VIC)
Extending the material and technical diversity of this sculptural work, Tom will develop his gallery networks and art in public spaces strategies with experienced artist and gallerist Jason Waterhouse.
James Dodd with Cameron Robbins (VIC)
Working with an established artist with whom he has a shared set of ideas, James Dodd will be mentored by Cameron Robbins, sharing industry and technical knowledge pertinent to the specific ways of making and presenting within their field.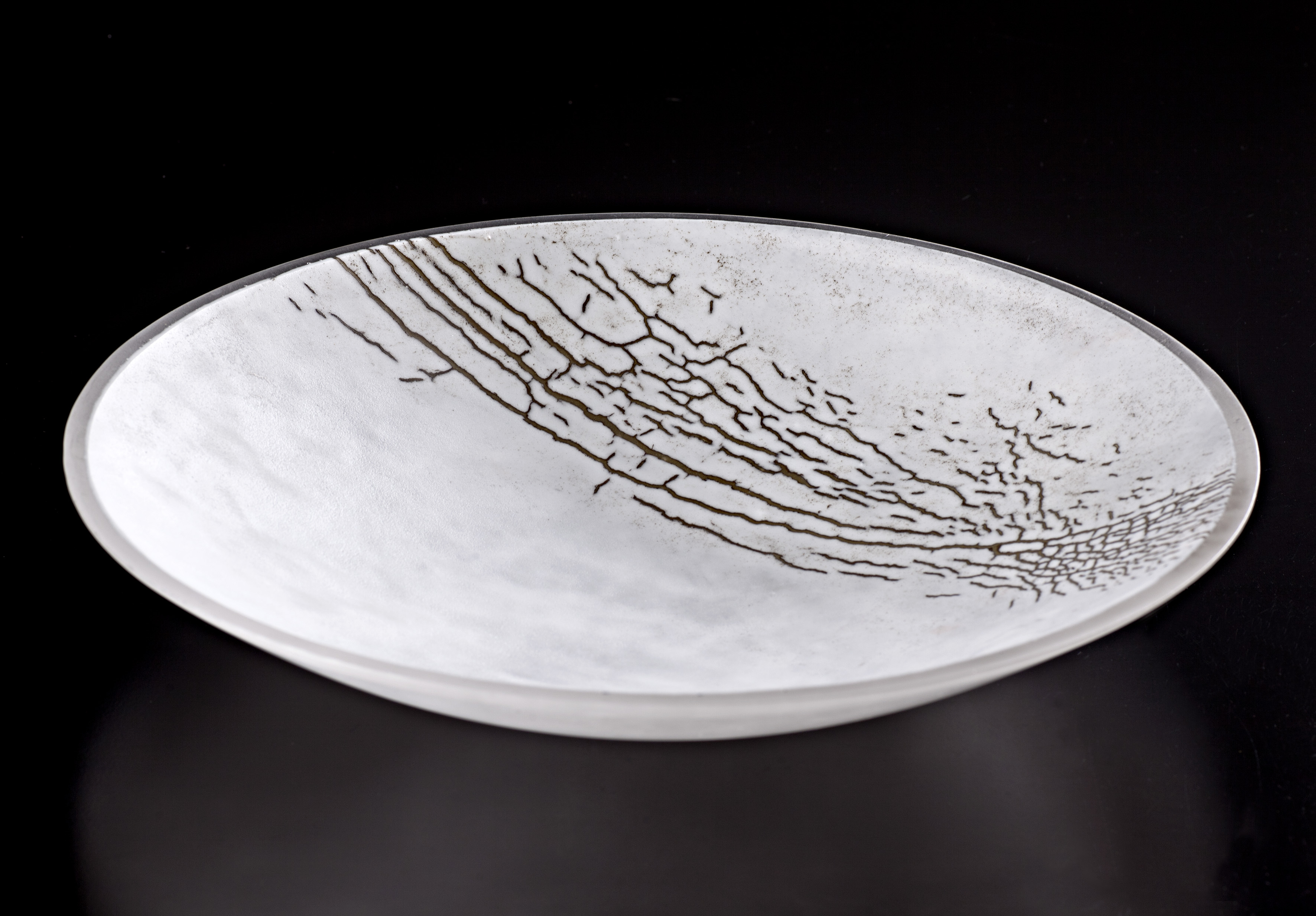 Rita Kellaway, Labyrinthine V, 2018, Kiln-formed glass. Photograph Michael Kluvanek.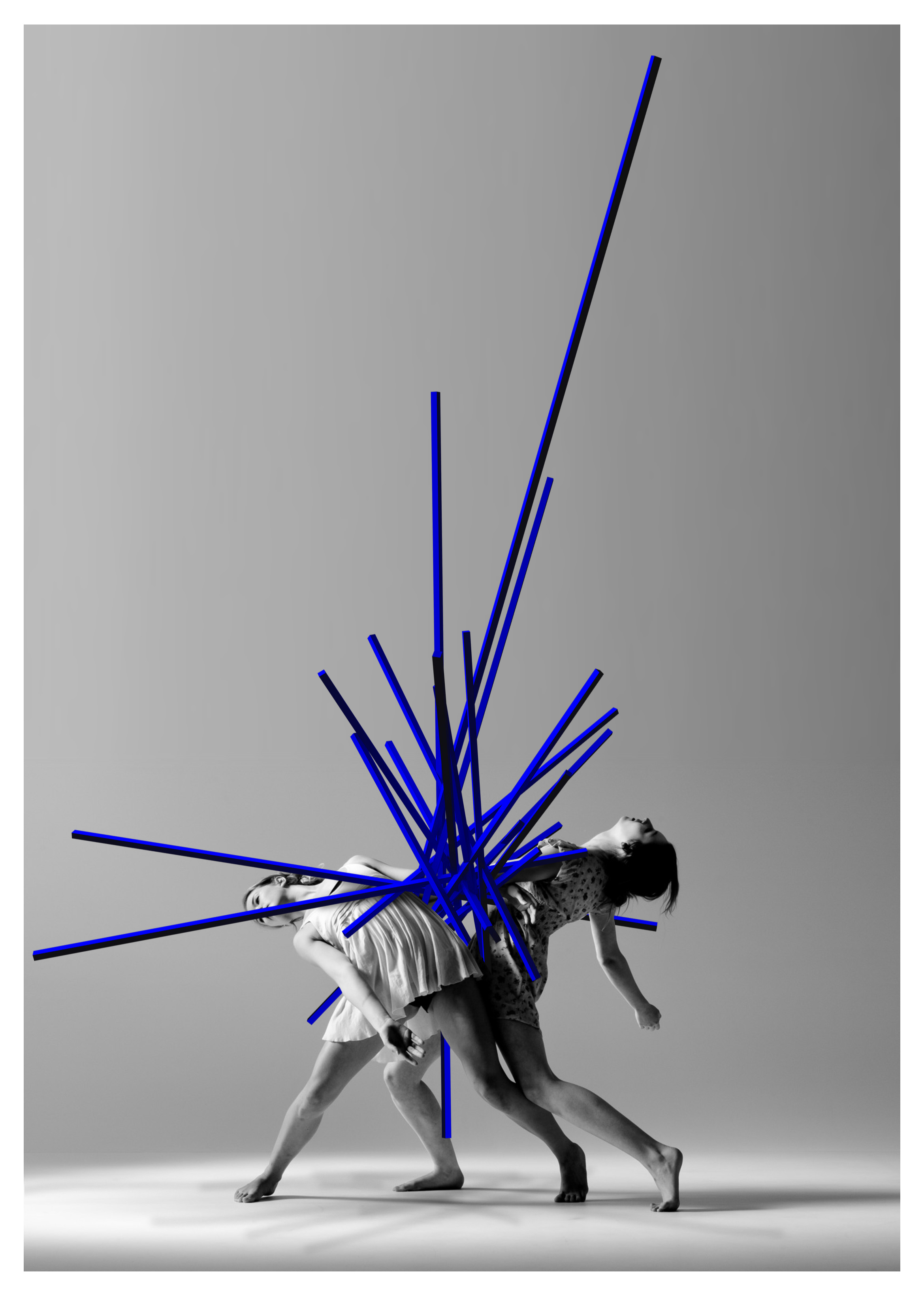 Tom Borgas, Hyperobject (Movement), 2019, Digital collage. Image courtesy the artist.
Mentorships are incredibly important for artists at any stage of their career who want to expand their practice or learn very specific skills. This kind of learning experience, guided by a mentor, often isn't available through formal training opportunities. Dedicated mentors can be vital for regional artists, who often work in isolation and don't have direct access to the networks and opportunities enjoyed by their metro counterparts.