Friday 11 March 2022, 2-3pm
Location: Adelaide Town Hall, First Floor Gallery, 128 King William Street, Adelaide.
Pricing: Free, bookings essential (places are limited)
Featuring: ART WORKS Emerging Curator Ann-Marie Green, Artist in Residence Sue Ninham and exhibiting artist Olga Sankey.
Please join us for the Art is a Visual Language curator and artist talk with ART WORKS Emerging Curator Ann-Marie Green, Artist in Residence Sue Ninham and exhibiting artist Olga Sankey. This one-hour conversation will unpack the curatorial premise of the exhibition while exploring each artist's practice, including the ways in which artists work in their studios. Sue Ninham's exhibiting work was created while undertaking an ArtPOD residency with City of Adelaide.
Art usually has something to say. Together, the artists invite us to unpack art as a visual language of exterior, interior and liminal landscapes, via found and constructed images, text and symbols. This exhibition features work by Michelle Driver, Kate Little, Annette McRae, Monika Morgenstern, Mark Niehus, Sue Ninham, Olga Sankey, Kasia Tons, Iteka Ukarla and Amanda Westley
Art as a Visual Language is presented at the Adelaide Town Hall as part of ART WORKS Emerging Curator Program and is delivered by Guildhouse in partnership with the City of Adelaide.
ART WORKS is a collaborative program of residencies, curatorial mentorship and creative engagements, designed in partnership with the City of Adelaide to provide a city-based platform for artists, curators and writers to pursue new ways of working and engaging with audiences.
Please note face masks are mandatory for entry to the Town Hall.
For any booking or access enquiries, please call the Guildhouse office on (08) 8410 1822
Adelaide Town Hall is an accessible venue.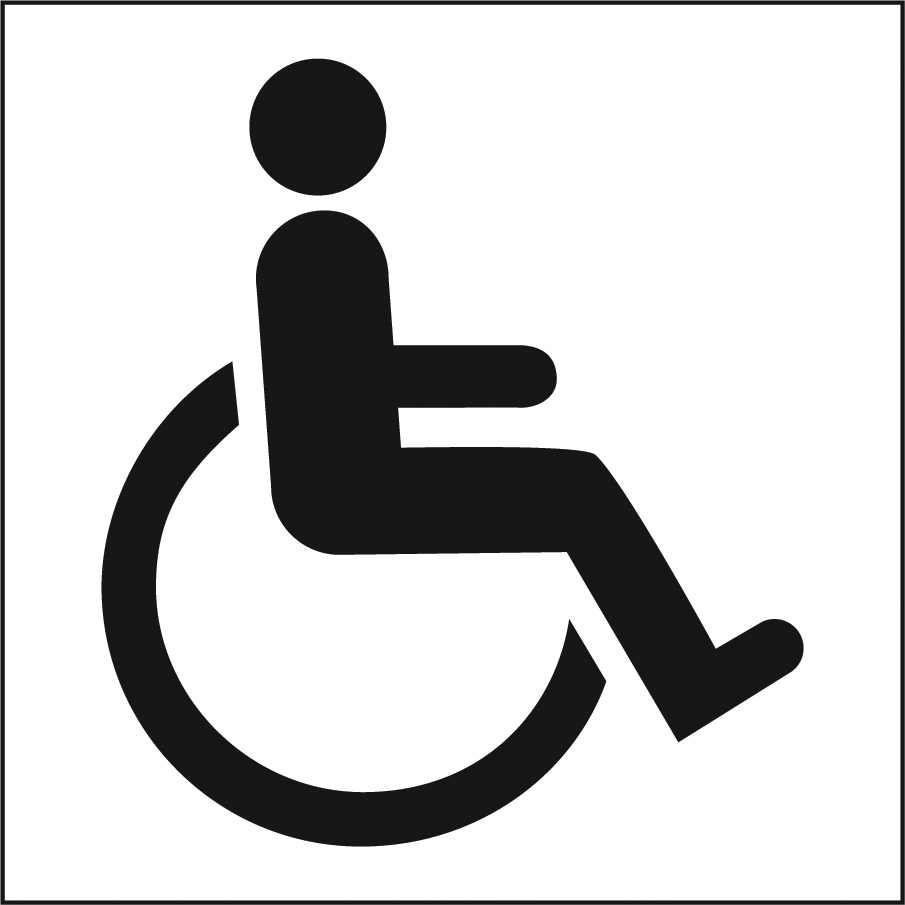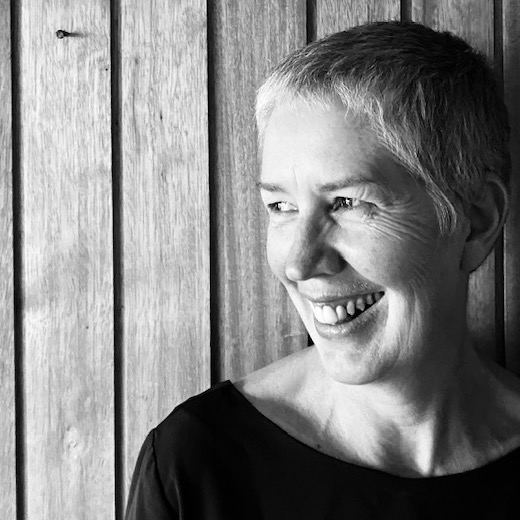 Ann-Marie Green
Guildhouse Emerging Curator
Ann-Marie is a qualified Interior Designer who has worked extensively as a designer and design educator in NSW. She holds a Master of Museum and Curatorial Studies from the University of Adelaide, and a Master of Art and Bachelor of Fine Art from the University of Art and Design NSW.
Her recent studies in the Museum and Curatorial Studies program inspired an interest in community-focused art projects and provided a new direction for her art, design and curatorial projects.
Since completing her studies, she has worked with OSCA, The City of Marion, The City of West Torrens, Hutt Street Traders, and SALA.
Ann-Marie has curated three exhibitions of South Australian artists, presented at the Adelaide Town Hall Mankurri-api Kuu (Reconciliation room) and First Floor Gallery.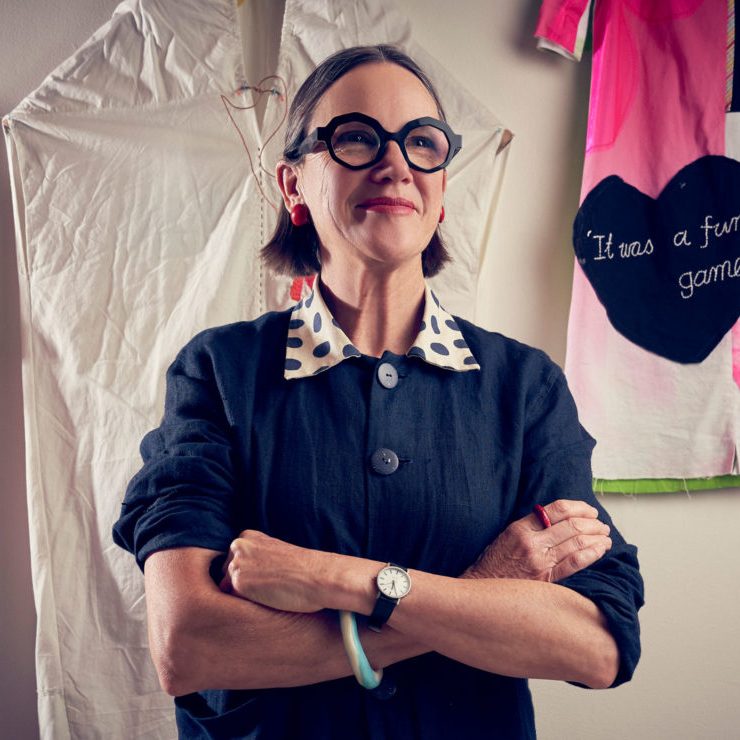 Sue Ninham
Sue is a contemporary visual arts practitioner and educator with 20 years' studio and exhibiting experience, her multi-disciplinary practice employs the use of a wide range of techniques and processes and is grounded in experimental creativity and materiality.
As an abstract artist Sue paints intuitively, finding the process of non-representation emotionally challenging, and intellectually stimulating. Abandonment and experimentation underpin her creative process. Working in this way she has developed an expressive visual language consisting of form, space and colour that is perhaps reminiscent, but generally ambiguous. Pictorial planes are flattened and distorted, sometimes tipping perspective. Foreground and background are sometimes interchangeable, what is above and below confused.
Touching on themes of isolation, introspection, transformation and healing, Sue draws inspiration from coastal landscapes and her love of open water swimming. Her recent body of work entitled The Dark Stones was created in response to experiences in Skagastrond, Northwest Iceland as part of a successful artist residency. It represents her personal journey and a process of healing brought about in that place. Her wearable art pieces explore themes of pain, joy, betrayal and hope resulting from personal tragedy.
Sue has written a children's book with project funding from Arts SA, been a finalist in several, national art competitions and was the winner of the 2012 Adelaide Fringe poster competition.
Sue lives in Adelaide, South Australia and works from her home studio.
She will be in residence at the ArtPOD from November 2021 to February 2022. During that time, she will be creating an oversized textile work that draws on the public's responses to news headlines during the residency period.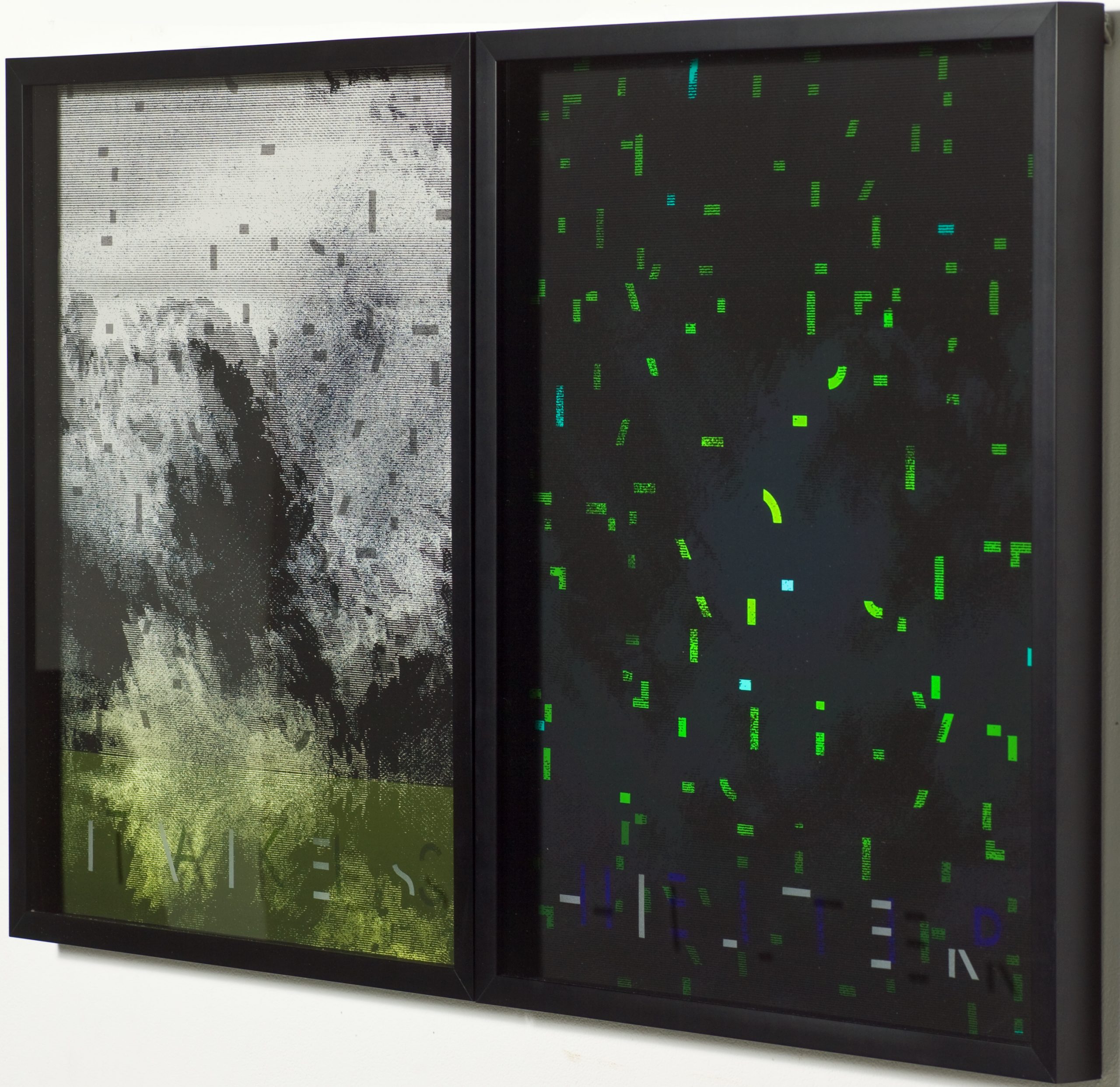 Olga Sankey
Olga has been making and exhibiting print-based works for more than 30 years. Her work is held in significant public collections in Australia and overseas. Trained initially in lithography and intaglio printmaking in Adelaide and later in Urbino, Italy, she has produced etchings, photopolymer prints and lithographs, and since the early 2000s, has embraced digital technology. She is interested in the relationship between image and text, and working this way has also allowed her to combine textual fragments with both original and appropriated imagery.

Images (L-R): Sue Ninham in the City of Adelaide ArtPOD. Photograph Aubrey Jonsson courtesy InReview; Ann-Marie Green. Image courtesy the curator; Sue Ninham in the City of Adelaide ArtPOD. Photograph Aubrey Jonsson courtesy InReview; Olga Sankey, Futura Bold, 2013. Image courtesy the artist.