The City of Adelaide, Minor Works Building, located just off Stamford Court between Sturt St and Wright St, Adeladie, SA. Image courtesy the City of Adelaide.
ART WORKS is a program of residencies and creative workshops designed to provide a city-based platform for artists to pursue new ways of working and engaging with audiences.
A new initiative delivered by Guildhouse in partnership with the City of Adelaide.
This residency has encouraged me to vocalize and interact more during the developmental stage of my piece; not normally a process I undertake when writing. I have participated in many enlightening conversations with artists, community members and workshop attendants over the last few months forming new points of perspective and better understanding the depth of my subject.
Rayleen Forester
The residency finds its strength in: It's location; it's socially engaged forum; and support from
Guildhouse & Adelaide City Council. The space is perfect for workshops, events and all other types
of single day/evening activities.
Kaspar Schmidt Mumm
Artist in Residence
Two Artists in Residence with a socially-engaged practice, will utilise the City of Adelaide's ArtPOD in the breezeway at 25 Pirie St, Adelaide and collaborate with engaged communities. This will explore at least one key element of directions identified in the City of Adelaide's Strategic Plan to culminate in an exhibition, demonstration, performance or event.
Writer in Residence
The writer will respond to this new site of cultural activity; the space, ideas, engaged communities, the artists, their process and the work. The resulting work will document the projects undertaken and enable storytelling.
Emerging Curator
The Emerging Curator will facilitate broad cultural engagement and audience development through a program of artist and writers in residence, exhibitions and public programs, supported through embedded professional mentoring.
Kaspar Schmidt Mumm's Artworks Residency 2018. Photograph Guildhouse.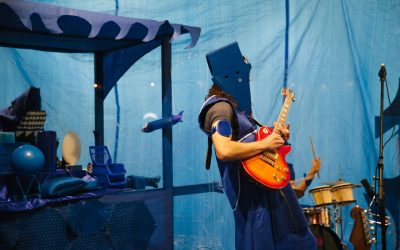 Image: Kaspar Schmidt Mumm, IMMI, 2018. Photo: Sia DuffGuildhouse is calling for expressions of interest from South Australian artists for TWO Artist Residencies, the flagship offerings of ART WORKS 2020, an exhibition and residency program delivered by Guildhouse in...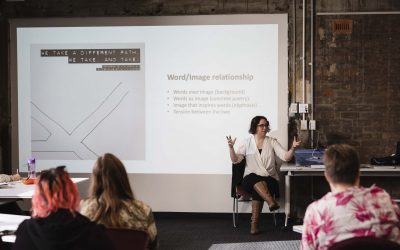 Image: Kate Larsen's Insta Poetry workshop. Photograph: Rosina PossinghamWednesday 26 February 2020, 3 pm – 7 pm Pricing: Guildhouse Members (financial) $30 plus booking fees; Non Members $50 plus booking fees Location: ACE Open, Lion Arts Centre, North Terrace...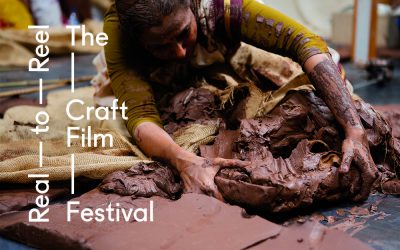 The international Craft Film Festival comes to South Australia Guildhouse is thrilled to be hosting the South Australian premiere of Real to Reel: The Craft Film Festival. Real to Reel is an international short film festival curated by Crafts Council UK aimed at...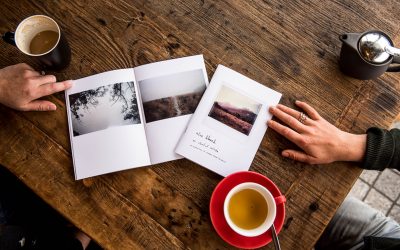 Tuesday 21 January 2020 10 am – 2 pm Pricing: Members: free Location: Guildhouse Presenter: Guildhouse Executive Officer Victoria Bowes and Artistic Programs Manager Debbie Pryor. Monthly Advice Bank sessions for Members Book in for one-on-one advice with Guildhouse'...