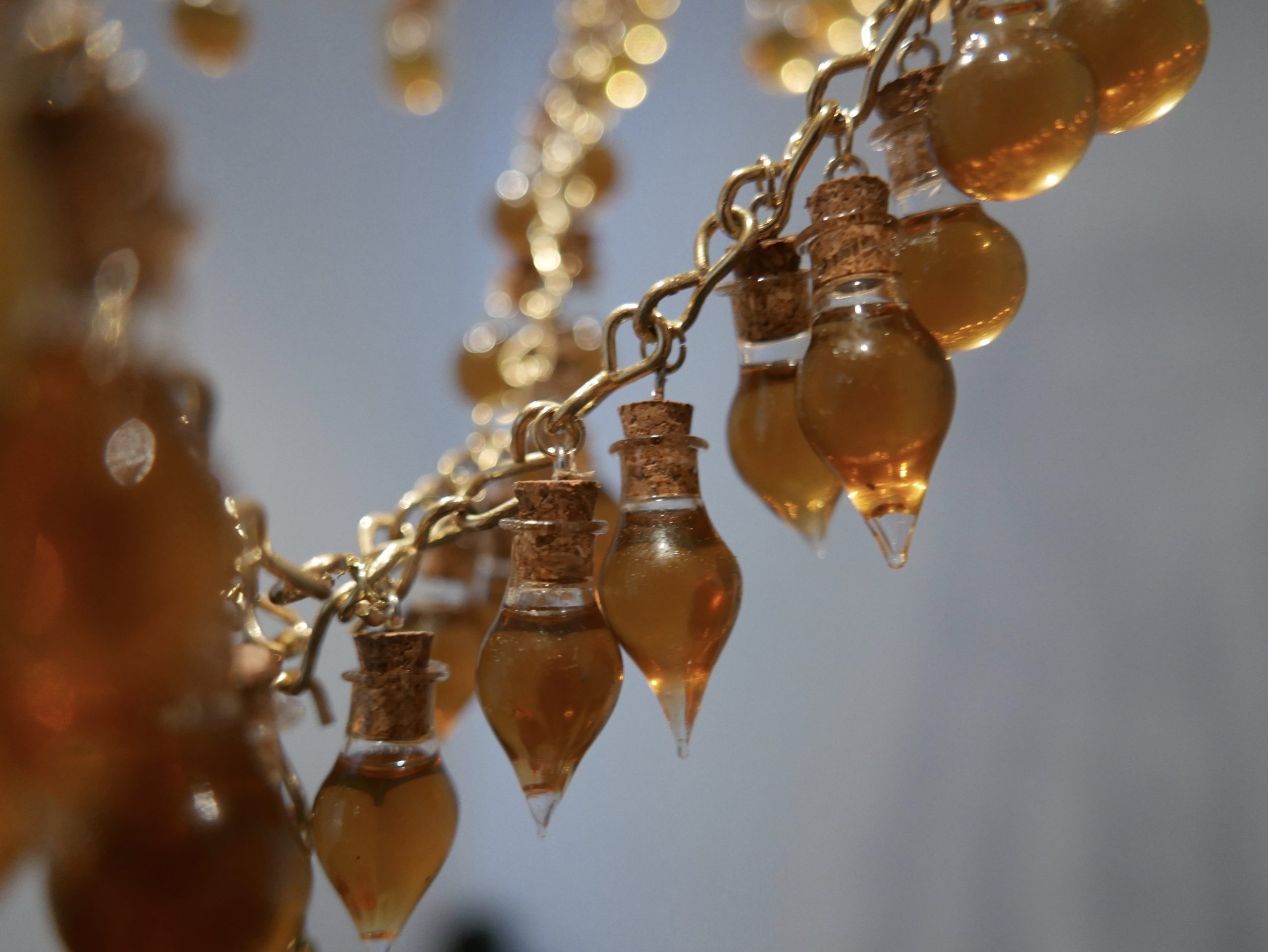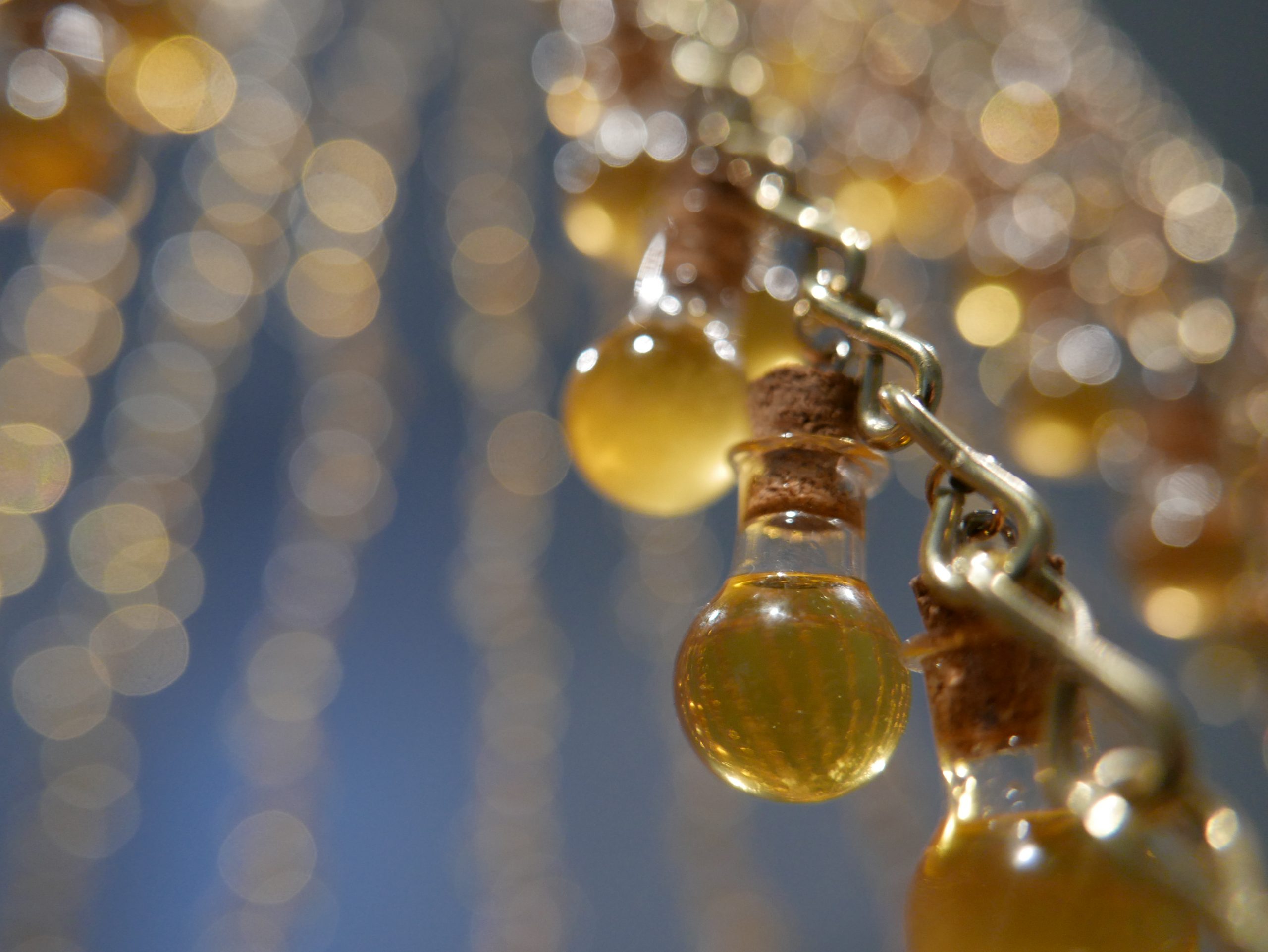 Following a call for applications three artists have been selected to undertake 4-month residencies at the City of Adelaide ArtPOD from March 2021 to February 2022.
Rebecca McEwan
Rebecca will be in residence at the ArtPOD from the end of March to July 2021. She will be exploring the human connection to water by delving into the stories and history of Karrawirra Parri (River Torrens) and creating new work that reconnects with this significant waterway.
With an arts practice based on the Fleurieu Peninsula, Rebecca has a profound fascination with the visceral connection humans hold with the natural world. Through her multi disciplinary approach to making she seeks to reconnect us with our environment through the exploration of stories, ancient wisdoms and intrinsic knowledge.
Since completing a Bachelors Degree in Visual Art and Design at Adelaide College of the Arts in 2016, receiving the Arts Excellence award for Drawing, Rebecca has continually enriched her practice by undertaking residency and mentorship opportunities both locally and interstate. These opportunities have resulted in multiple exhibitions and public engagement events. In addition to her studio and exhibition practice, Rebecca has worked independently and collaboratively to produce site specific ephemeral installations and public artwork which endeavour to engage the public and reignite a connection with the natural world.
Her work has been exhibited both locally and nationally and recently received both the Emerging Artist Award and Dr Wendy Wickes Memoriam People's Choice at the 2020 Waterhouse Natural Science Art Prize.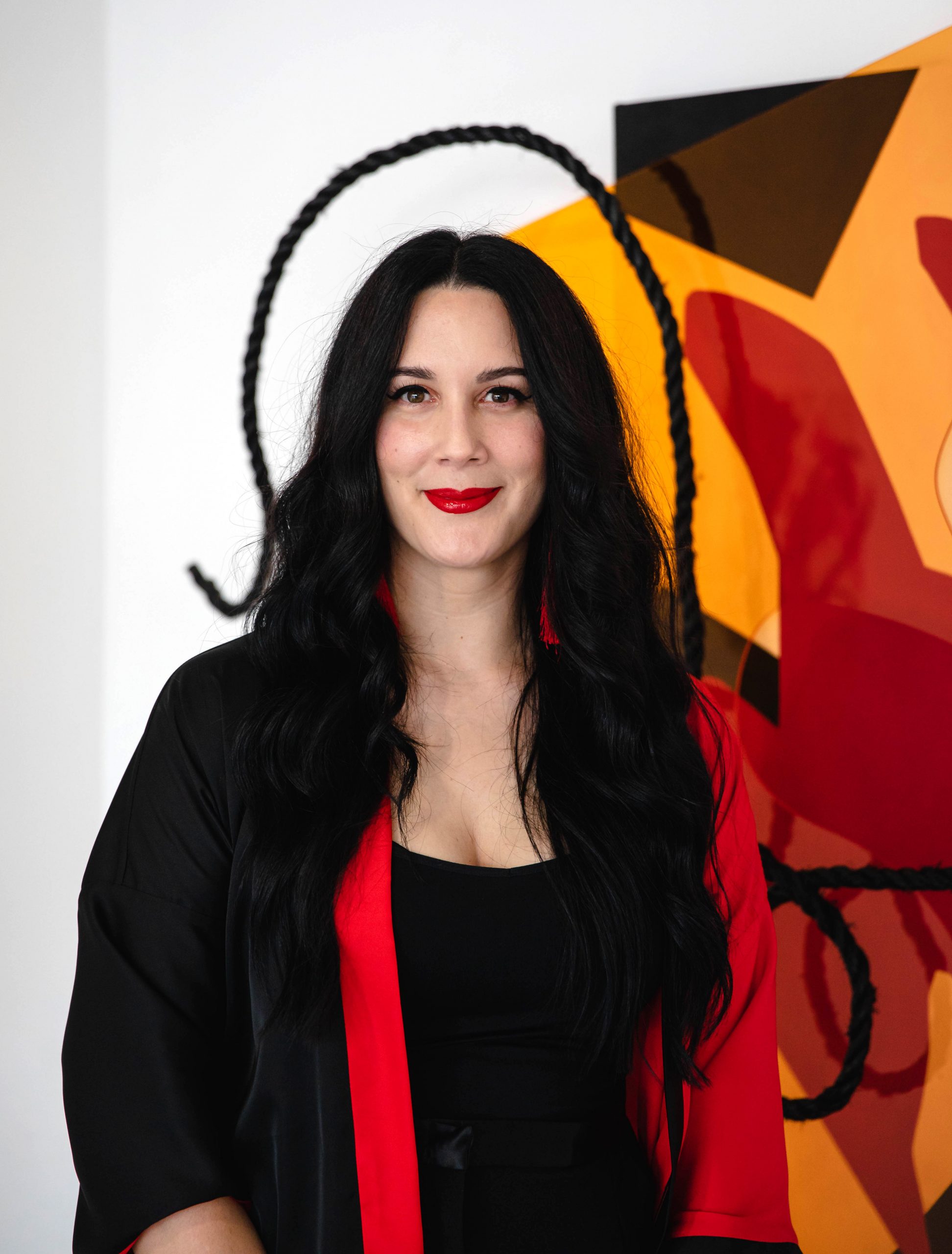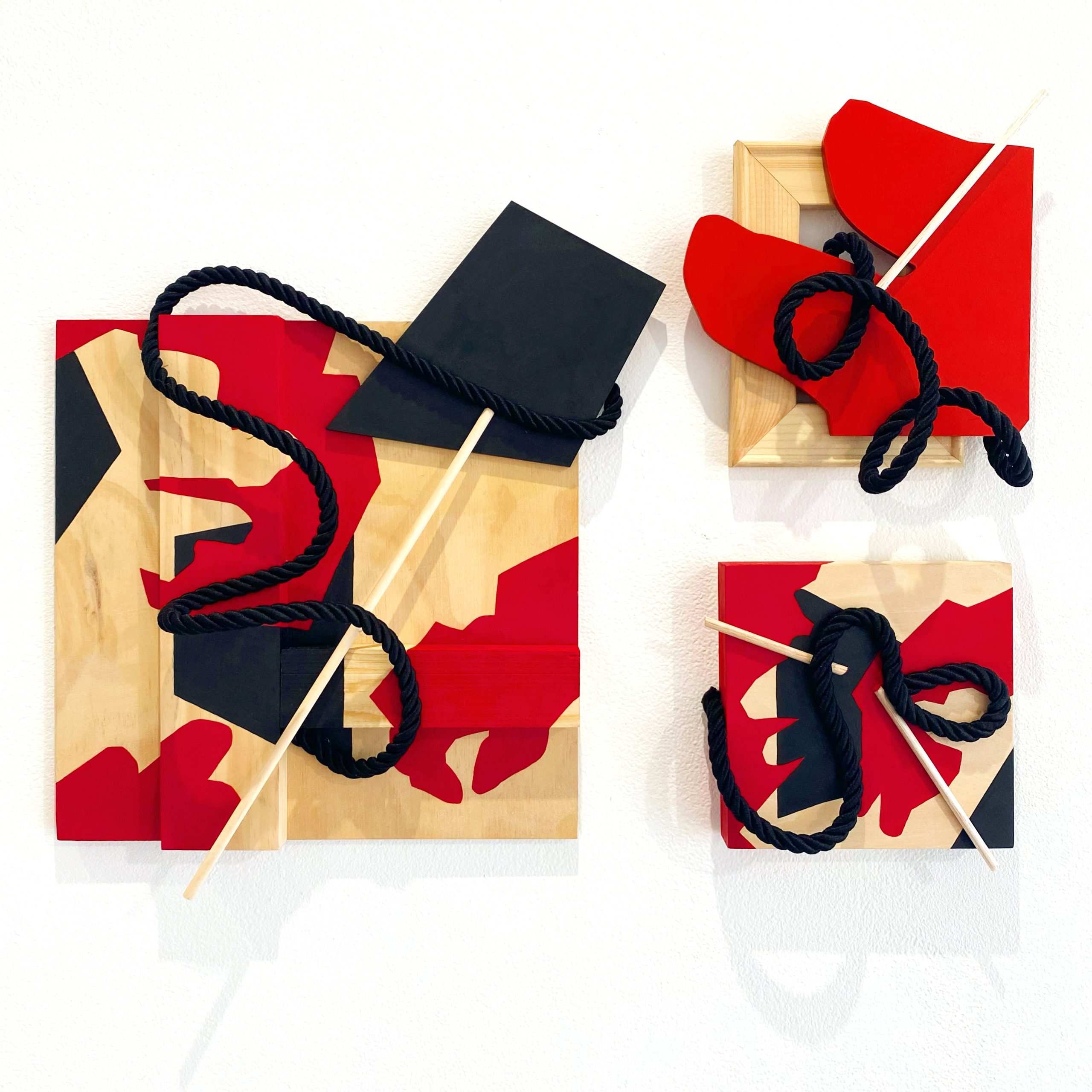 Ruby Chew
Ruby Chew will be in residence at the ArtPOD from July to November 2021. She will be drawing on her experience as a teaching artist to create new work informed by engagement with the local community.
Ruby Chew is a visual artist and facilitator from Adelaide, South Australia.
She graduated from the Adelaide Central School of Art in 2010, achieving a BA Visual Arts Hons. In 2011 her work was accepted into the prestigious Helpmann Academy Graduate Exhibition, where she was awarded the SALA Prize, part funding her first solo exhibition, and the Hill Smith Gallery/Helpmann Academy Travel Prize, funding a 3 month artistic development trip around the UK and Europe.
Ruby has had numerous solo exhibitions, notably Portraits, a sell-out show at Magazine Gallery (2011), Spitting Image at Hill Smith Gallery (2012) and The Difference Between Things at Floating Goose Studios for the Adelaide Fringe Festival (2021).
In 2015, Ruby was the Ruth Tuck Scholarship winner, awarded by Carclew in South Australia. She has completed mentorships with established artists in Montpellier and Amsterdam, along with further study at the Florence Academy of Art, Florence and at Central Saint Martins, London, where she was based between 2015-17. Ruby was also selected as a semi-finalist in the Channel 9 Australian Young Achiever Award for 2015 and 2016.
Ruby has exhibited, taught and had residency positions in Adelaide, interstate and overseas. She is an associate facilitator at the Art Gallery of South Australia and works regularly alongside Carclew and other organisations as a teaching artist. Her artworks are in public and private collections across Australia, Canada, Malaysia and London.
Ruby lives and works in Adelaide, South Australia. She has an upcoming duo exhibition, The Painter and the Performance Artist, at The Mill, Adelaide, opening in April 2021.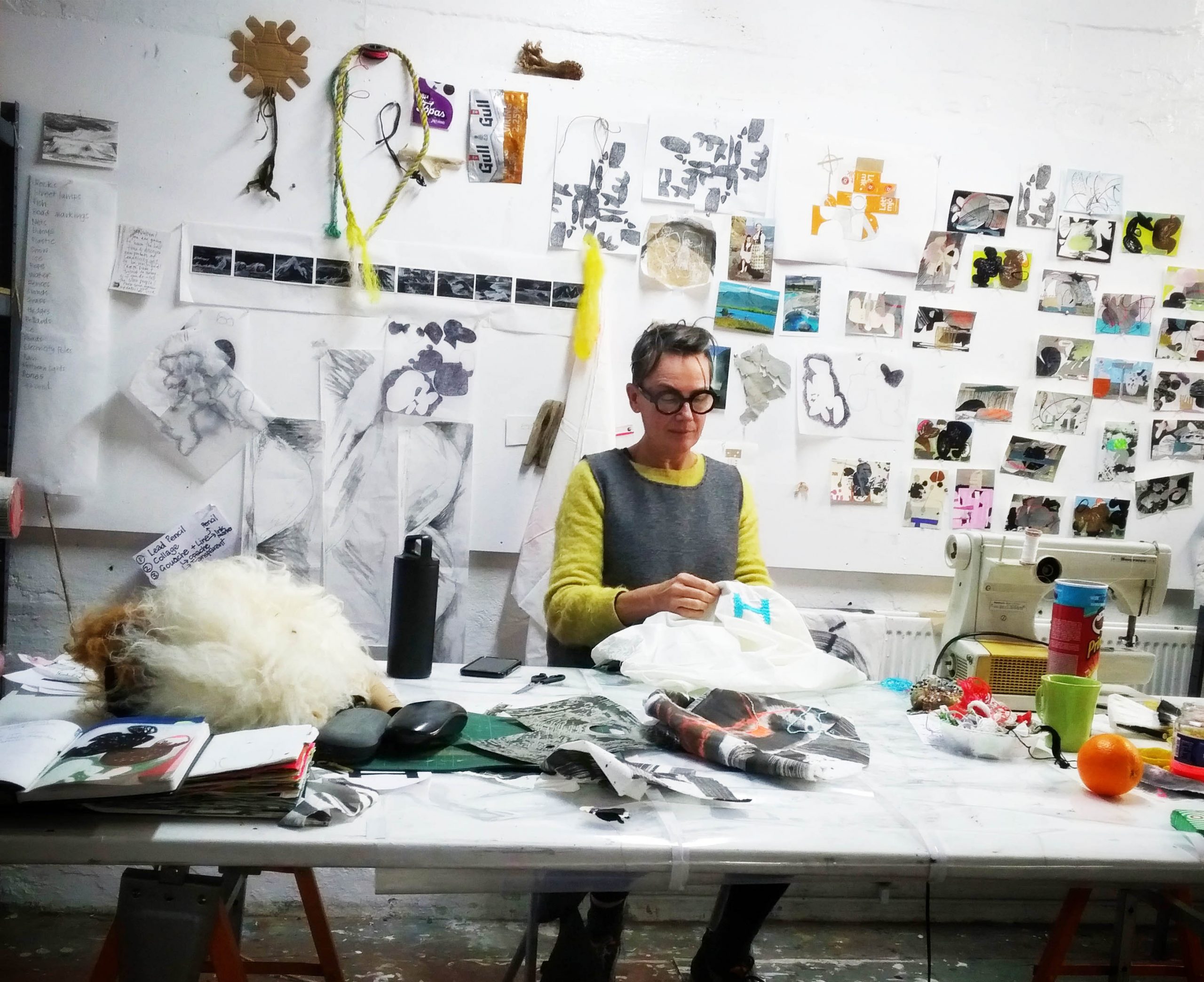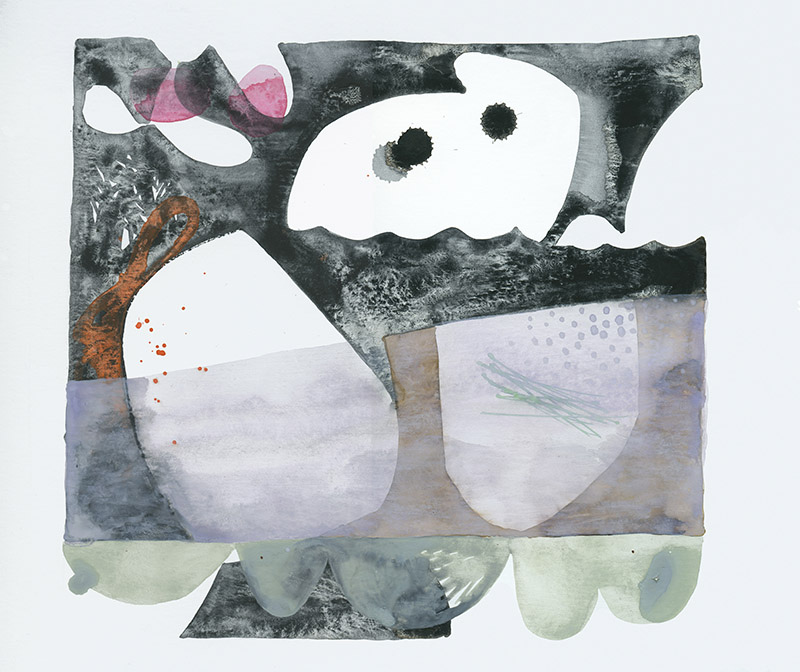 Sue Ninham
Sue is a contemporary visual arts practitioner and educator with 20 years' studio and exhibiting experience, her multi-disciplinary practice employs the use of a wide range of techniques and processes and is grounded in experimental creativity and materiality.
As an abstract artist Sue paints intuitively, finding the process of non-representation emotionally challenging, and intellectually stimulating. Abandonment and experimentation underpin her creative process. Working in this way she has developed an expressive visual language consisting of form, space and colour that is perhaps reminiscent, but generally ambiguous. Pictorial planes are flattened and distorted, sometimes tipping perspective. Foreground and background are sometimes interchangeable, what is above and below confused.
Touching on themes of isolation, introspection, transformation and healing, Sue draws inspiration from coastal landscapes and her love of open water swimming. Her recent body of work entitled The Dark Stones was created in response to experiences in Skagastrond, Northwest Iceland as part of a successful artist residency. It represents her personal journey and a process of healing brought about in that place. Her wearable art pieces explore themes of pain, joy, betrayal and hope resulting from personal tragedy.
Sue has written a children's book with project funding from Arts SA, been a finalist in several, national art competitions and was the winner of the 2012 Adelaide Fringe poster competition.
Sue lives in Adelaide, South Australia and works from her home studio.
She will be in residence at the ArtPOD from November 2021 to February 2022. During that time, she will be creating an oversized textile work that draws on the public's responses to news headlines during the residency period.
Delivered by Guildhouse in partnership with the City of Adelaide, ART WORKS is a collaborative program of residencies, curatorial mentorship and creative engagements, designed to provide a city-based platform for artists, curators and writers to pursue new ways of working and engaging with audiences.
In its fourth year, ART WORKS presents three Artist in Residence opportunities within the City of Adelaide ArtPOD. These extensive artist engagements deliver on the City's Cultural Strategy 2020-24 for Adelaide to be recognised as a cultural incubator where people, enterprises and audiences flourish.

Images (L-R): Rebecca McEwan, 4000 Stories (detail), 2019, photograph Steph Fuller; Rebecca McEwan, 4000 Stories (detail), 2049, photograph Steph Fuller; Ruby Chew, photograph Rosina Possingham; Ruby Chew, Visual Disturbance 9-11, 2021, photograph courtesy the artist; Sue Ninham in her Iceland studio, 2020, photograph courtesy the artist; Sue Ninham, Is-Land, 2020, photograph courtesy the artist.