The Early Career Curator role will facilitate broad cultural engagement and audience development through a program of artist and writers in residence, exhibitions and public programs, supported through embedded professional mentoring.
Delivered by Guildhouse in partnership with the City of Adelaide, ART WORKS is a collaborative program of residencies, curatorial mentorship and creative engagements, designed to provide a city-based platform for artists, curators and writers to pursue new ways of working and engaging with audiences.
Now in its fifth year, the ART WORKS program delivers on the City's Cultural Strategy 2020-24 for Adelaide to be recognised as a cultural incubator where people, enterprises and audiences flourish.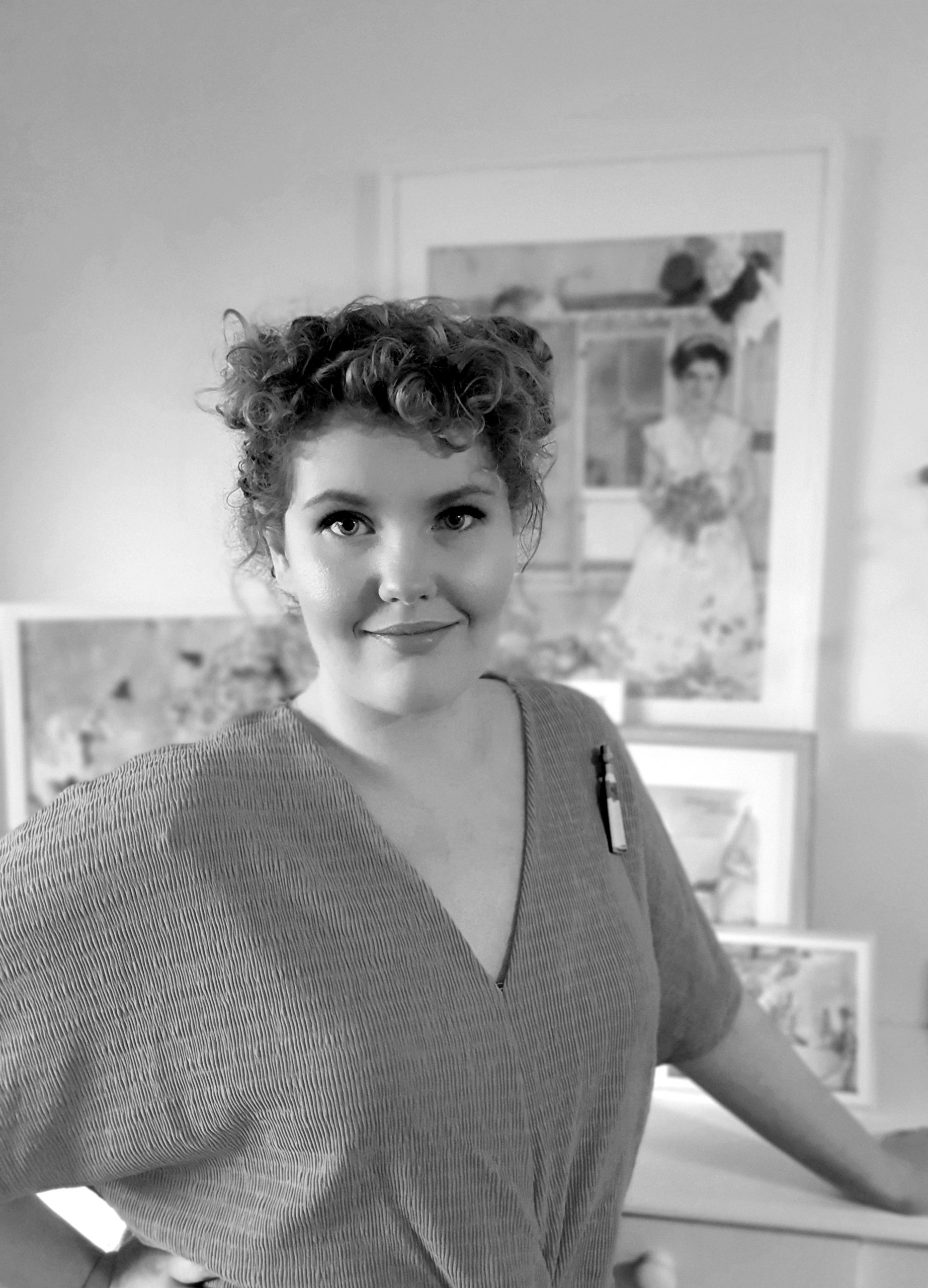 Erin O'Donohue
Erin O'Donohue is an emerging curator working and living in South Australia. Currently in the early phase of her career Erin has curated five exhibitions across the state. Including Neon Revival (2018) supported by the Port Adelaide Artists Forum, 10 years from now… (2020) presented by Flinders University at Victoria Square and Sing my body electric (2021), an exhibition spotlighting the works of SA artist, Annie Forster. The later was the outcome of Erin's yearlong Curatorial Fellowship with the Centre for Creative Health, presented by the Helpmann Academy. This position included the opportunity to work with CCH's curatorial team in their galleries in the Royal Adelaide Hospital and the outcome of running her own exhibition. With pride for being the inaugural recipient, this position spurred Erin's confidence and passion for curation further.
Holding a BA in visual art and English from Flinders University Erin focused her studies on curation and the merging of written and visual art forms. Carrying this fascination through to her honour's, she studied how image style and placement influences readers belief in graphic memoirs. This now translates into Erin's curatorial practice, as she prefers to work closely with artists and organisations to best tell the story of their work. Using techniques from comics to communicate with audiences and utilizing space, shapes and distance to emphasize tone and emotion.
Majority of Erin's experience lies in her time volunteering with Arts in Health and later, her Fellowship curating in Hospital galleries. Having primarily worked in atypical exhibition spaces, Erin continues to challenge herself. Striving to progress her practice and her understanding of what curation can look like.


Images (L-R): Erin O'Donohue, photograph courtesy the curator.