Image: Kate Kurucz and Eleanor Scicchitano in the City of Adelaide ArtPOD. Photograph Sam Roberts.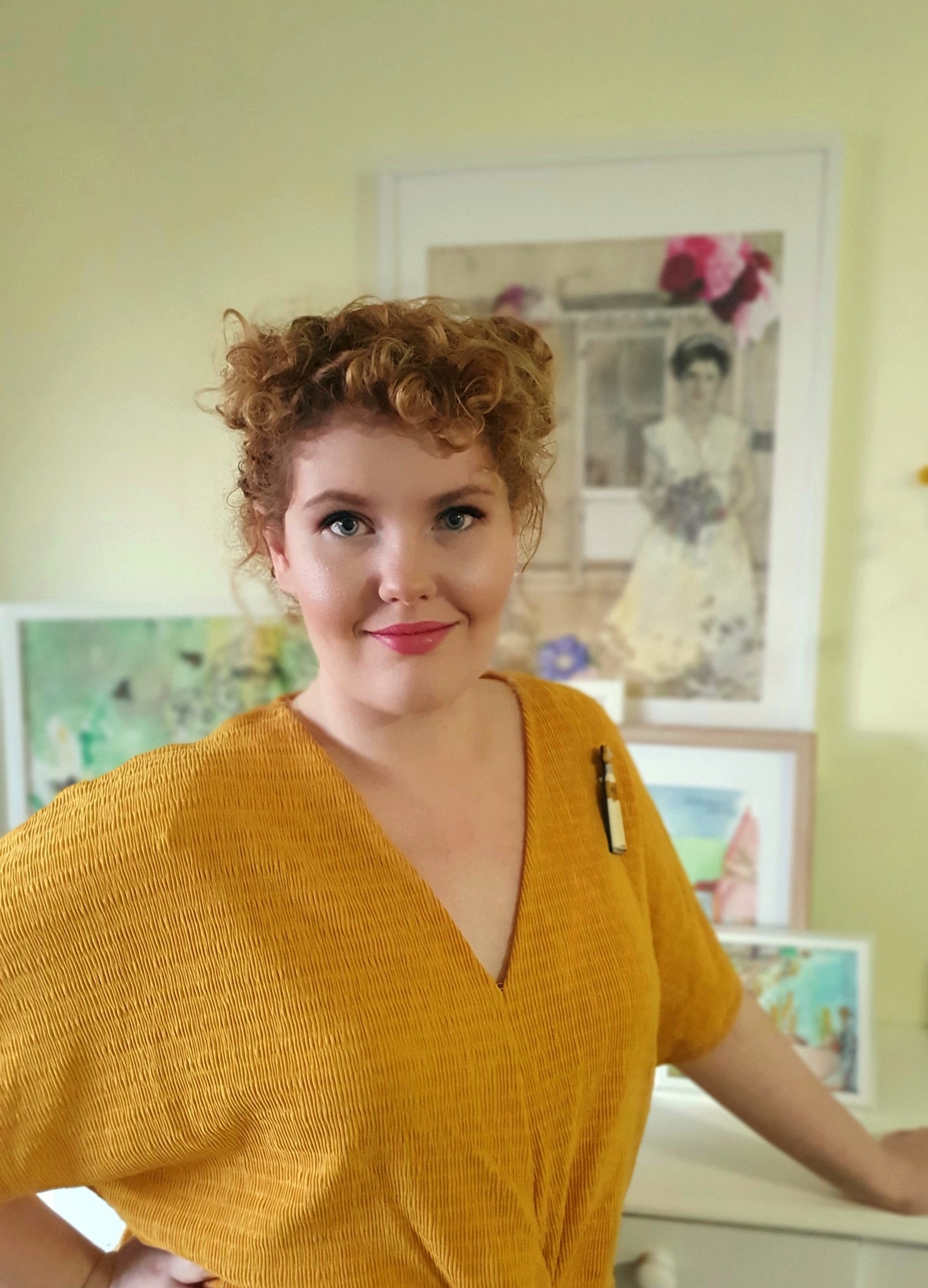 In partnership with the City of Adelaide, Guildhouse is pleased to announce the appointment of Erin O'Donohue as the ART WORKS Early Career Curator for 2022.
In this role, Erin will facilitate broad cultural engagement and audience development through a program of artist and writers in residence, exhibitions and public programs, supported through embedded professional mentoring with Guildhouse staff.
Over a 12-month period, Erin will curate three exhibitions with a focus on contemporary works by South Australian artists across civic spaces including the the Mankurri-api Kuu (Reconciliation Room) and Adelaide Town Hall first floor foyer.
Erin has curated five exhibitions across the state. Including Neon Revival (2018) supported by the Port Adelaide Artists Forum, 10 years from now… (2020) presented by Flinders University at Victoria Square and Sing my body electric (2021), an exhibition spotlighting the works of SA artist, Annie Forster.
Erin says she is ecstatic to be named the ART WORKS Early Career Curator for 2022.
"Working with the Guildhouse team and exhibiting in some of the City of Adelaide's beautiful heritage buildings is an amazing opportunity. I'm certain it will provide me with many experiences that will help shape my developing practice. Having just entered a pivotal point in my early career, I feel that this opportunity offering mentorship and its hands-on nature is the perfect fit for me, and I'm excited to see what the future holds."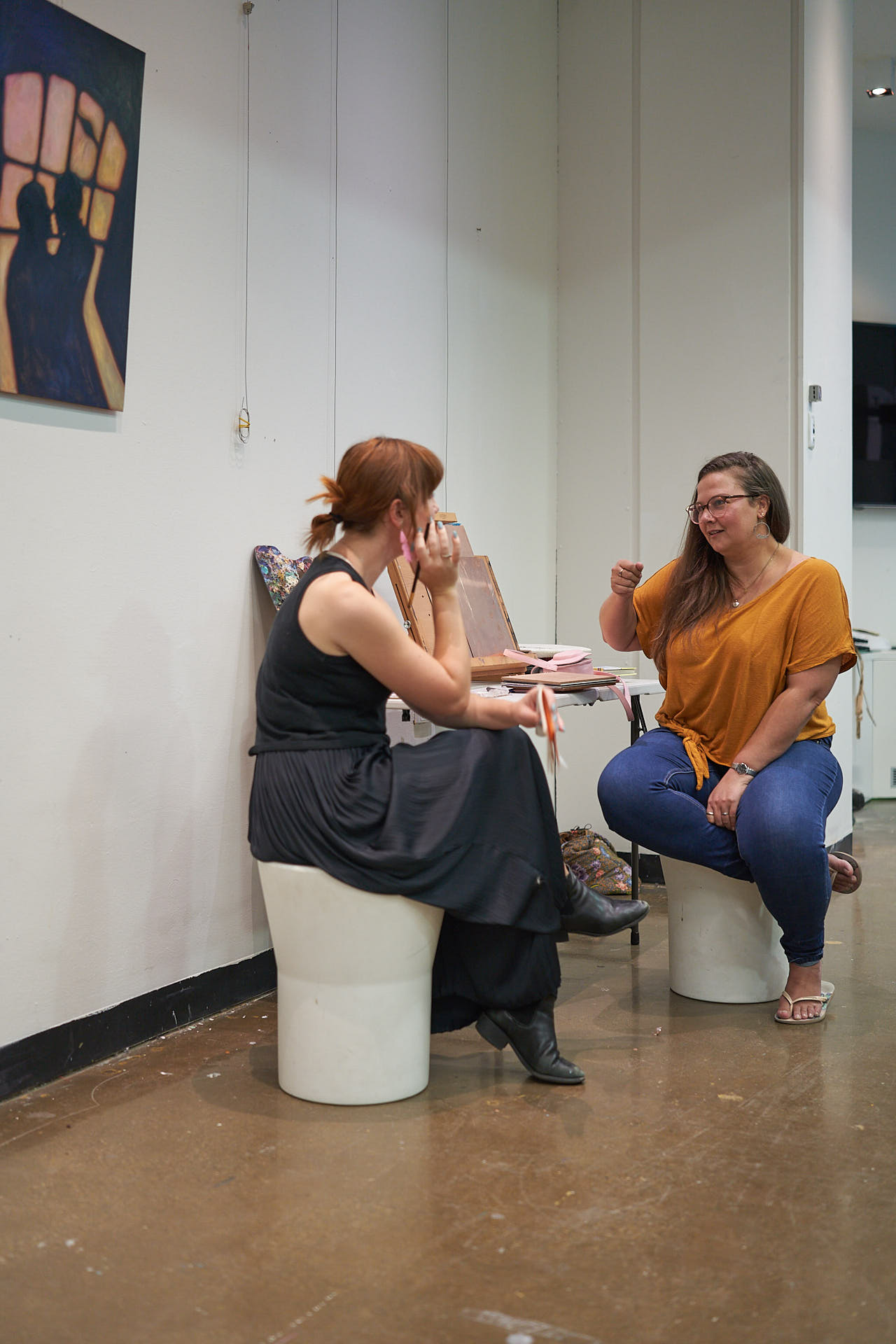 In addition, Guildhouse has selected writer Eleanor Scicchitano and artist Kate Kurucz as Writer and Artist in Residence at the City of Adelaide ArtPOD from March to May 2022.
The focus of their dual residency will be to experiment with and respond to each other's writing and making processes, culminating in an Artist Book.
The inaugural pairing of a writer and artist in the ArtPOD creates space for collaborative artist dialogue and experimentation across the written word and painted image.
The Right Honourable The Lord Mayor of Adelaide, Sandy Verschoor says "The City of Adelaide is thrilled to be partnering with Guildhouse to deliver these exciting projects, which will build on Adelaide's reputation as a creative city and support the creation of extraordinary experiences here in our city," the Lord Mayor said.
"ART WORKS will support cultural practitioners and artists to grow their art practice while providing them with an opportunity to share their work with the community across our venues.
"We congratulate the appointment of Erin O'Donohue, as Early Career Curator, and both Kate Kurucz and Eleanor Scicchitano as the first pair of Artist/Writer in Residence in the ArtPOD."
Emma Fey, Guildhouse CEO says "ART WORKS is an exciting, evolving program that literally plugs practicing artists and creative, curious experiences into the fabric of our city and civic spaces. I find it thrilling to continue our strategic partnership with the City of Adelaide to respond to our changing world with this exciting program"
ART WORKS is a collaborative program of residencies, curatorial mentorship and creative engagements, designed in partnership with the City of Adelaide to provide a city-based platform for artists, curators and writers to pursue new ways of working and engaging with audiences.
Now in its fifth year, ART WORKS presents multiple Artist and Writer in Residence opportunities within the City of Adelaide ArtPOD and an Early Career Curator Program mentored by Guildhouse, presenting three exhibitions within the Adelaide Town Hall and Mankurri-api Kuu / Reconciliation Room. These extensive artist engagements deliver on the City's Cultural Strategy 2020-24 for Adelaide to be recognised as a cultural incubator where people, enterprises and audiences' flourish.
There are two more opportunities for artists and writers to apply for ART WORKS residencies during 2022, with applications for the next residency opening on Monday March 29 – for more information about ART WORKS click here.


Images (L-R): Erin O'Donohue. Photograph courtesy the curator; Kate Kurucz and Eleanor Scicchitano in the City of Adelaide ArtPOD. Photograph Sam Roberts.