Image: Negative Space, 'Noise Garage, Las Pinas, Phillipines', 2019. Alycia Bennett & Florian Cinco.
We are excited to announce our 2019 ART WORKS residencies! Artists in Residence Brad Lay and Negative Space ARI (facilitated by Alycia Bennett and Florian Cinco) will work alongside Writer in Residence Kate Larsen in the Minor Works Building.
NEGATIVE SPACE: Alycia Bennett & Florian Cinco
ART WORKS

Artist in Residency

June – Sept 2019
Alycia Bennett is an emerging artist residing in Adelaide and a recent graduate of Adelaide Central School of Art obtaining a Bachelor of Visual Arts First Class [Honours] in 2017. Bennett works in a variety of mediums including liveness, community social practice, relational performance, installation, sculpture, video, sound. Bennett's practice investigates ideas surrounding privacy, territory, ownership, and re-distribution of class and power.
Bennett has held a number of roles within the Adelaide art community including Co-Director of Sister Gallery, Adelaide Bike Kitchen, Animal House and Noise Garage (Manila). Bennett has exhibited in internationally and at a range of Adelaide spaces including Sister Gallery, Holy Rollers Studios, FELTspace, Format Inc, Floating Goose Studios, Prospect Gallery.
Florian Cinco is artist based in Las Pinas, Manila, Philippines. Cinco works in a number of mediums including social practice, community outreach, performance, sound. His practice interrogates ideas surrounding autonomy from structures of power, self-sustaining communities and non-institutional learning. Cinco has been involved in a variety of spaces and local autonomous networks in the Philippines, currently facilitating a info-shop/artspace Noise Garage located in Manila. Noise Garage hosts a number of social activities including workshops, presentations, film screening and art exhibitions.
Negative Space is a community info-shop/art space facilitated by Alycia Bennett (Adelaide) and Florian Cinco (Philippines) in collaboration with a number of artists from Australia and the Philippines. We would like to create a space for artists, creatives, activists and thinkers to come together, collaborate and create outcomes that open a discussion surrounding social issues that communities face. We hope that this residency creates a open dialogue between neighboring south-east Asian countries as well activating local community voices.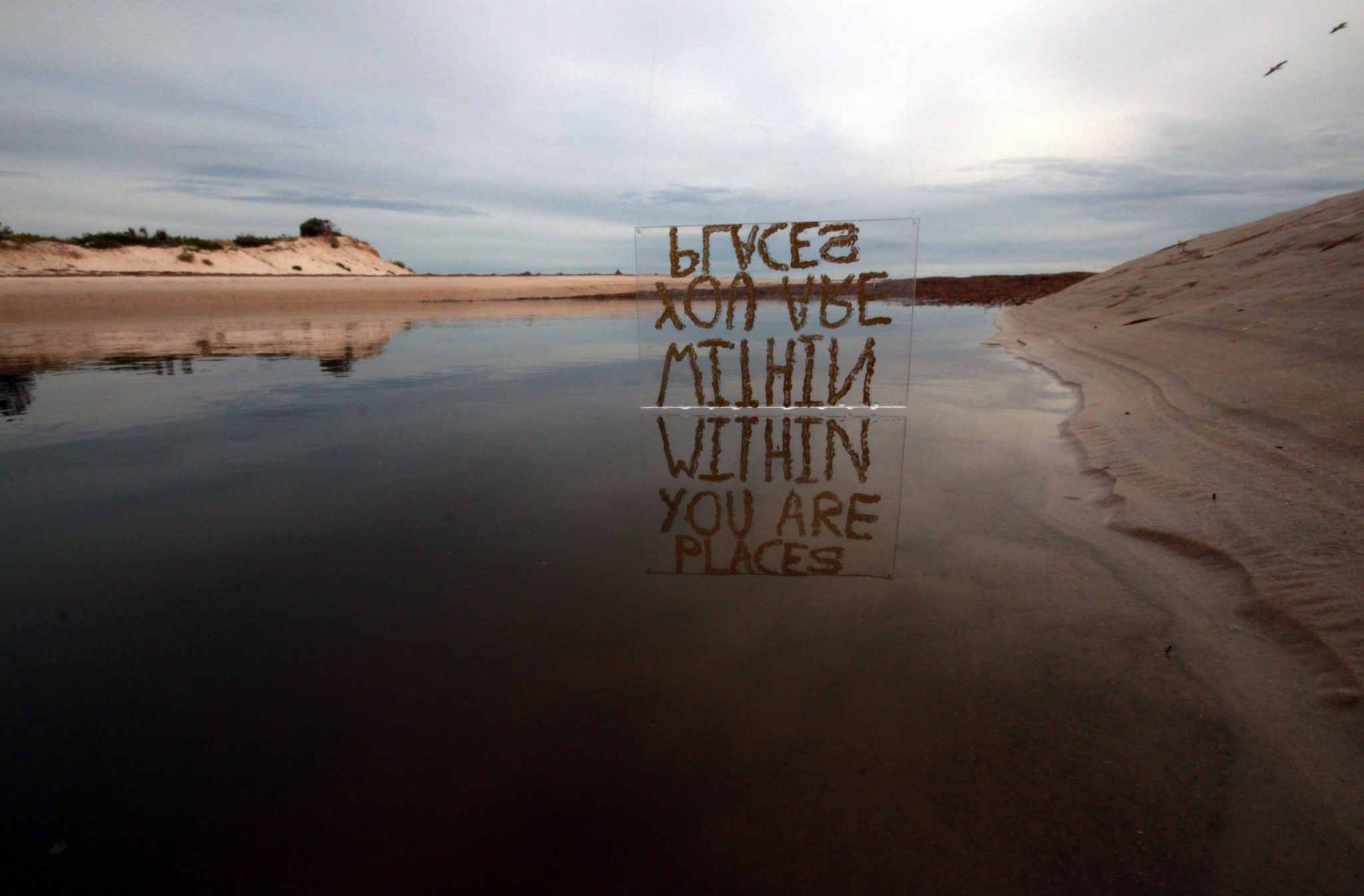 Brad Lay 'Within you are places, places you are within', 2017, digital print on archival paper, 30x40cm.
Brad Lay

ART WORKS

Artist in Residency

Feb – June 2019
Brad Lay works across a variety of media, including sculpture, installation, photography, video,
sound and drawing. His interests oscillate between the oceanic and the terrestrial to consider the complex nature of relationships between humans, animals and landscapes. The interface between language and landscape is the most recent strategy employed by Lay to articulate these concerns.
A 2015 Masters graduate of the University of South Australia with a background in environmental management, he has embarked upon residencies at the Atlantic Centre for the Arts, Florida, Bundanon Trust NSW and on a cargo ship in the Tasman Sea to broaden his experience of landscape, community and biodiversity. He continues to exhibit throughout Australia, with recent exhibitions including the Heysen Prize for Landscape (Highly Commended Award) and Chuchotage at the SA School of Art Gallery.
Brad's project Central Bio-District (CBD) is a community driven project designed to investigate, promote and artistically interpret the often cryptic biodiversity of the City of Adelaide, through direct engagement with local residents, visitors to the city, and the Kaurna custodians of the land. The Minor Works building will be transformed into a hub for visitors to contribute their encounters with biodiversity to a body of research, whilst site specific interventions will employ novel and creative techniques to highlight the non-human lifeforms of the city. A closing event will incorporate community encounters and the creative outcomes of the artist.