Brad Lay, Corellas at at Victoria Park / Pakapakanthi, 2019, Digital print on paper. Image courtesy the artist.
Launch: Fri 7 June 2019, 5:00 – 8:00 pm

Exhibition: Sat 8 – Sun 9 June, 11:00 am – 4:00 pm
Location: Minor Works Building, 22 Stamford Ct, Adelaide SA 5000
Artist Talk: 6:00 pm

Central Bio District Presentation and Artist Talk
Over the past three months as part of the Central Bio District (CBD) project Brad Lay has been documenting the wild plant and animal communities of the City of Adelaide, using the Minor Works Building as a base-camp for exploration and reflection.
A city is often assumed to be a place of human habitation. However, many other species live in wild communities among the human beings of Adelaide. Mostly their presence and activities go unnoticed, as people move through the city in a people focused manner. Central Bio District seeks to direct a focus towards the non-human inhabitants of the city, to investigate their activities, and to extend the notion of community beyond the human.
Join Brad for a presentation of developmental works that have emerged from this residency, and for an opportunity to share your experiences of the beyond-human life of the City of Adelaide.
Brad Lay works across a variety of media, including sculpture, installation, photography, video, sound and drawing. His content oscillates between the oceanic and the terrestrial to consider the complex nature of relationships between humans, animals and landscapes.
ART WORKS is a program of residencies and creative workshops designed to provide a city-based platform for artists to pursue new ways of working and engaging with audiences.
This initiative is delivered by Guildhouse in partnership with the City of Adelaide at the Minor Works Building.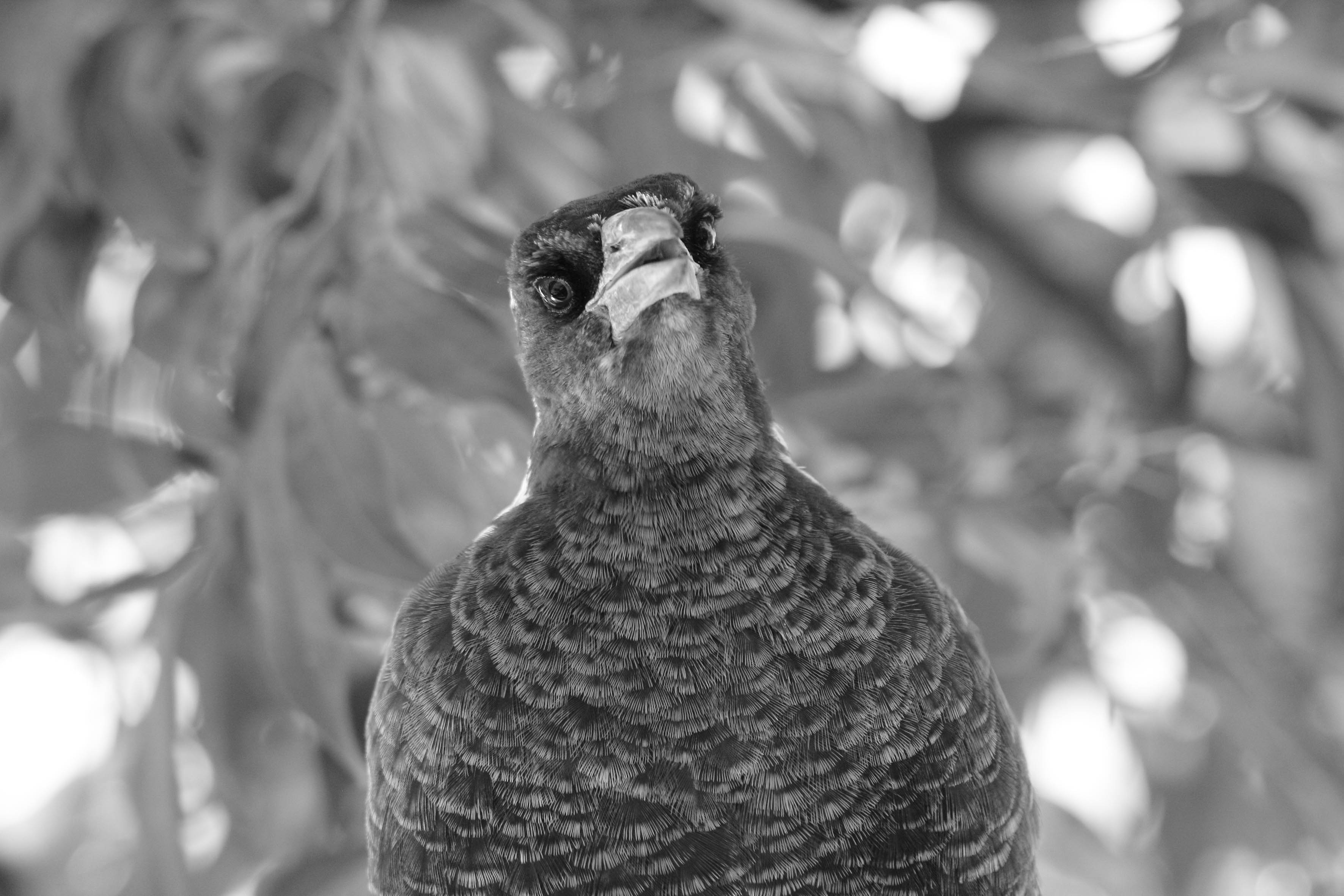 Brad Lay, Juvenile Magpie at Golden Wattle Park / Mirnu Wirra, 2019, Digital print on paper. Image courtesy the artist.
Brad Lay

Brad Lay is an artist working across a variety of media, including photography, video, sculpture, installation, sound and drawing. A significant portion of his practice has been conducted in response to the ocean as a place of extreme otherness that we, as humans, are simultaneously attracted to and terrified by. It has shaped our evolution, is of incredible ecological and cultural importance, and remains one of the last on-earth frontiers for scientific exploration. In considering the ocean from a variety of perspectives, he has used its movement to propel drawing machines, filmed and photographed it, built objects that refer to specific aspects of it, while incorporating research into its social and cultural significance.
First hand environmental experience has been key to the development of his art practice, examples of which include undertaking residencies at the Atlantic Centre for the Arts and Bundanon Trust, and traveling from Melbourne to Auckland aboard a cargo ship as a self-directed residency.
Whilst the ocean has provided his practice with a wealth of conceptual material, his interests have recently shifted inland to consider the complex nature of the relationships that exist between humans, animals and landscapes. Direct experience of diverse environments continues to be of utmost importance to the development and realisation of his art work.