Monday 29 July 2019, 6 – 7 pm

Pricing: $10.00
Location: Minor Works Building, 22 Stamford Ct, Adelaide SA 5000
Interested in curating, contemporary arts practice and regional opportunities?
The Art History and Curatorship Alumni Network Committee is pleased to present the first event in its 2019 Speakers Series. Serena Wong, Arts and Cultural Development Officer for the City of Mount Gambier and curator for the Riddoch Art Gallery, will speak about her time at the 2019 Venice Bienniale as part of the Australia Council for the Arts Emerging Professionals Program. She will then be joined in conversation with Lauren Mustillo, Visual Arts Program Manager, Country Arts SA to discuss regional opportunities, curating and contemporary art.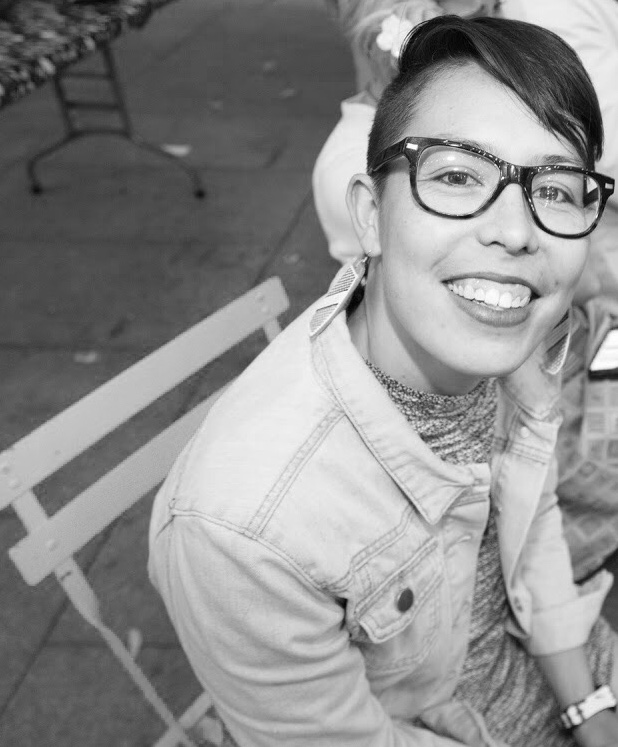 Serena Wong. Image courtesy the speaker.
Serena Wong

Currently working as the Arts and Cultural Development Officer for City of Mount Gambier and curator for the Riddoch Art Gallery, Serena has a Masters in Art History and Masters in Curatorial Studies from The University of Adelaide.  She was the Assistant for 2014 Adelaide Biennial of Australian Art: Dark Heart, and the Assistant Curator 2015 TARNANTHI Festival for Contemporary Aboriginal and Torres Strait Islander Art at the Art Gallery of South Australia.  She was the Project Space Curator at CACSA and Project Coordinator for SALA and a co-director for FELTspace Gallery. A published arts writer and independent curator, Serena is particularly interested in audience engagement and facilitating new ways for people to interact with, and enjoy art, and what that looks like in the 21st Century.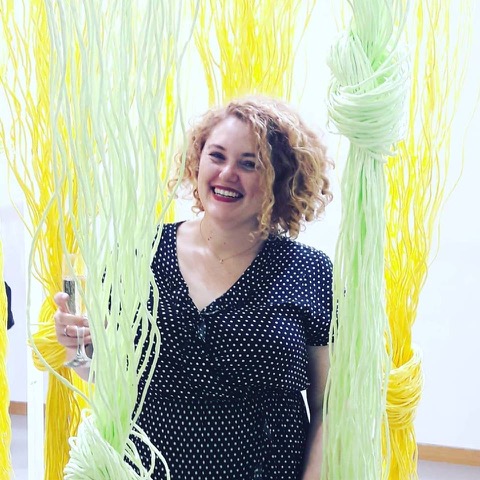 Lauren Mustillo. Image courtesy the speaker.
Artwork featured: Jane Skeer, Twine, 2019, oversupply of polypropylene bailing twine, steel, timber. Photograph Grant Hancock.
Lauren Mustillo
Lauren Mustillo is the Visual Arts Program Manager at Country Arts SA. In 2014 she completed Masters in Curatorial and Museum Studies at the University of Adelaide. In 2016-2018 Lauren lived in Edinburgh, Scotland, where she pursued international work and study opportunities. Whilst in the UK Lauren participated in the 2016 Open Palace Programme (UK) for emerging curatorial professionals, and in 2017 was invited back as a Programme Mentor.
Lauren has worked in curatorial positions at Carclew (2015), the Women's and Children's Hospital (2015), and has presented exhibitions in galleries around Adelaide. She currently holds a voluntary role on the Art Museum of Kangaroo Island Establishment Committee.
Tickets are limited. 
This event is presented by the Art History and Curatorship Alumni Network Committee, supported by the ART WORKS Program, an initiative of the City of Adelaide in partnership with Guildhouse.
This workshop is part of the ART WORKS program, an initiative delivered by Guildhouse in partnership with the City of Adelaide at the Minor Works Building.
The Minor Works Building is located just off Stamford Court between Sturt Street and Wright Street and sits within the Ergo Apartments development. The two-storey building is owned by City of Adelaide and was originally part of the Council's old Sturt Street Depot, a warehouse built for the City Engineer's Department in 1939.
Photographs and/or video may be taken at this event.
By taking part in this event you grant the event organisers full rights to use the images resulting from the photography/video filming, and any reproductions or adaptations of the images for fundraising, publicity or other purposes to help achieve the group's aims. This might include (but is not limited to), the right to use them in their printed and online publicity, social media, press releases and funding applications.
If you do not wish to be photographed please inform the photographer or a Guildhouse staff member.