Saturday 20 July 2019 11am – 12:30pm
Pricing:
$20 members of the Architecture Institute of Australia
$25 non Architecture Institute of Australia members
$10 student members of the Architecture Institute of Australia

Location: Starting Point: By DREAMS, Hurtle Square, Adelaide
Walking Guide: Julianne Pierce

The Dream of Home

What does public art tell us about who we are and where we live? Is it possible to understand a city through the art that it commissions and displays? The City of Adelaide is home to public art from across several decades and is woven into the very fabric of the city. Most often we pass it unseen or unacknowledged as it blends into the visual mosaic of urban life. From 'The Forest of Dreams' to the red brick sculpture 'Songs of Australia, Volume Three, At Home', this walk takes a diagonal route across the city to explore public art and the idea of home.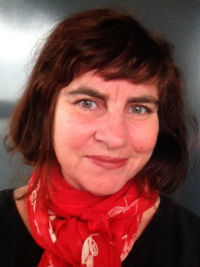 Biography
Julianne Pierce is an Adelaide-based arts producer, curator and writer. She was Creative Producer on Festival 2018, the arts program of the Gold Coast 2018 Commonwealth Games and was Creative Producer for the 2016 Adelaide Fringe. She writes a monthly visual artist profile commissioned by Guildhouse for 'The Adelaide Review'.
ART WORKS is a program of residencies and creative workshops designed to provide a city-based platform for artists to pursue new ways of working and engaging with audiences.
This initiative is delivered by Guildhouse in partnership with the City of Adelaide at the Minor Works Building.