Image: Chira Grasby. Photograph Sia Duff.
Five questions with
ART WORKS Early Career Curator & Writer in Residence Chira Grasby
In her role, Chira will facilitate broad cultural engagement and audience development through a program of artist in residence, exhibitions, public programs, various written response to the ideas and themes being developed and supported through embedded professional mentoring with Guildhouse staff. 
Her first exhibition, Greetings From My Living Room, will run from 17 April — 24 July 2023 at the Adelaide Town Hall and Mankurri-api Kuu / Reconciliation Room. 
ART WORKS is delivered by Guildhouse in partnership with the City of Adelaide. Learn more about the ART WORKS program here.
You are an artist, curator and an experienced tattooist co-owning a tattoo studio! How do you balance your artistic interests?
I'm always reminding myself to be realistic about how much time I can invest into each of those outlets, because the last thing I want to do is burn out or overload myself. Tattooing (and managing my studio) will always remain my biggest priority because it's my first "love", and something that requires consistent and paced attention. In recent years I've let my arts practice take the remainder of my attention, immersing myself into studio residencies and exhibitions, but putting curation on the backburner. As a result, I've reached a point where my practice needs to breathe. I need to step back and reflect a bit on my work, so it felt like the ideal time to refocus my attention onto curation. I suppose I'm always "swapping out" my outlets like that to keep things balanced and organised. Just taking things slow and deciding project-to-project!
Your first exhibition as part of the ART WORKS program, Greetings From My Living Room, takes inspiration from the humble postcard. What led you there?
The title actually came before the concept! Usually I flesh out a curatorial statement or rationale and then the title is the last thing I ponder. With this exhibition however, the title came pretty organically in the early stages. I knew I wanted to challenge the public nature of Adelaide Town Hall (being predominantly a space for events and public programming), and it made sense to oppose that with a study on 'privacy' or home life. I thought about how to convey that through artworks, and the various kinds of visual languages we use to communicate with one another. I considered the past few years of lockdowns – where our lives revolved around home so strictly, and now slowly the world is opening up again – and also the demographics of Adelaide's population, which holds a wide range of diverse backgrounds and experiences. I realised that everyone finds a sense of comfort in their home space, and that even though we come together in public sites, we really let ourselves be authentic and vulnerable once we return back to our own familiar spaces. The phrase 'Greetings From My Living Room' felt like a perfect fit for this experience, with wording that reads like a postcard slogan, but offers up a small token or gesture of your living space for others to reflect on. From there the exhibition became a study on postcards as a visual communication, and how that can be used as an analogy for sharing our lives and private moments with others through art.
Do you have any advice for artists looking to explore curatorial projects?
At first curation can seem pretty scary from an outside perspective. Speaking from personal experience there's not a lot of information out there about how to get started on your own. You have to recognise what's within your means, but also be ready to step outside your comfort zone once you've started. It's great to be aware of all the smaller galleries and artist run initiatives in your city, because those are going to be the best places to start. Visit them, meet the workers (or whoever's watching the gallery for the day), and consider volunteering if they have a program that facilitates that. Immersing yourself in those environments will teach you a lot and will help you in the long run when you apply for exhibitions and opportunities. Most importantly, network with artists around you!! Which leads nicely into the next question…
Do you have any advice for emerging curators in how to connect with artists?
If you're in tertiary arts education you're pretty lucky, because you've got a whole cohort of emerging creatives around you. I'd recommend you meet as many of them as possible and make note of the types of art they're creating. Instagram is also an incredible (and sometimes underrated) resource; you can find creatives on there and reach out through direct message or email. Talk to them about their practice and discuss whether collaborating on exhibitions is something they'd be interested in. I often find artists through gallery pages, or even hashtags and location tags. Lastly, exhibition openings are an easy pathway if you're up for events and socialising. It's a great excuse to chat with artists in a setting where they can respond directly to their works, and meet a wider community of creatives that are out to support each other. You'll find that most emerging / early career artists are eager to get their work into exhibitions, and you can work together to create something! It just boils down to that first interaction or introduction. Feels a bit daunting but it's so worth it considering the potential friends and colleagues you'll meet in the process.
And finally, can you share a local artist whose work has impacted you recently?
I've been enjoying recent projects from Bernadette Klavins, in particular 'Recollecting Ruins' which was exhibited at POP Gallery in November/December of last year. It was presented as a survey of materials collected throughout the local community including rubble, bricks, garden tiles, and pavers, that she then cut into cylindrical forms and chunks. It served as an archive of the buildings and homes across our suburban landscape, and I even donated a few rubble boulders from my own North-Western backyard. Maybe it's the biased aspect of knowing I gave a little bit of my own home for the project, or perhaps my love for organisation and categorizing… But the culmination of everything in its final form was beautiful, and the range of textures and colours across the donated pieces was fantastic. Bernadette's practice never fails to make me love and appreciate building materials in ways I never thought possible.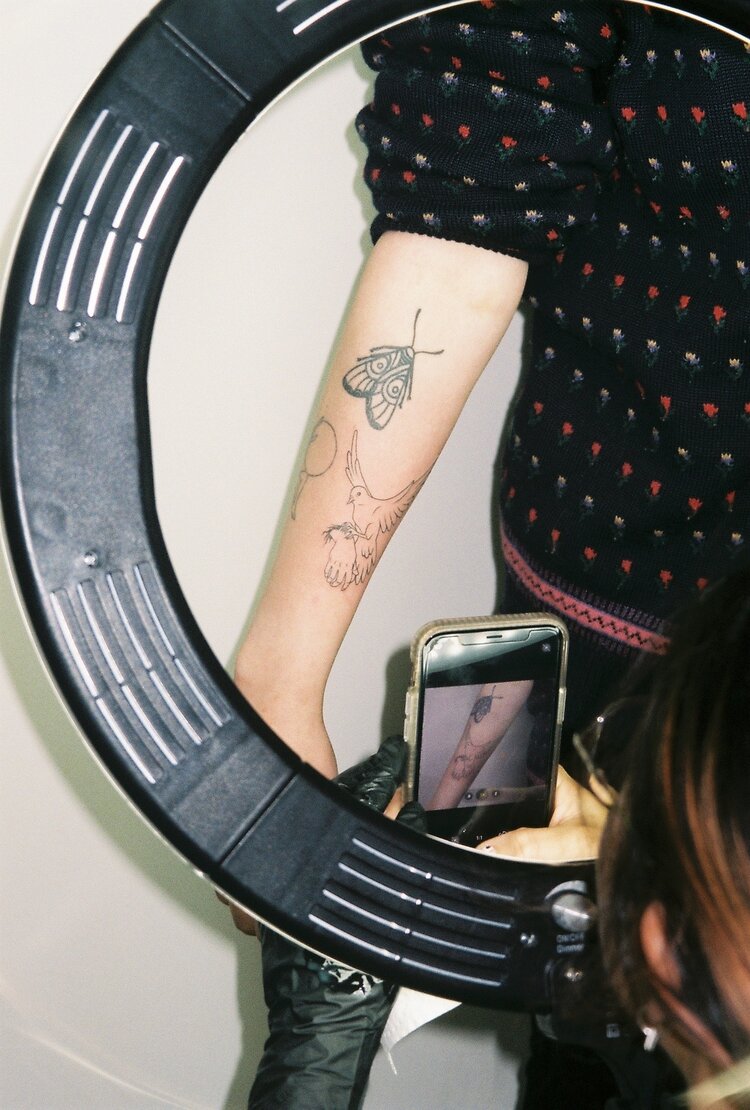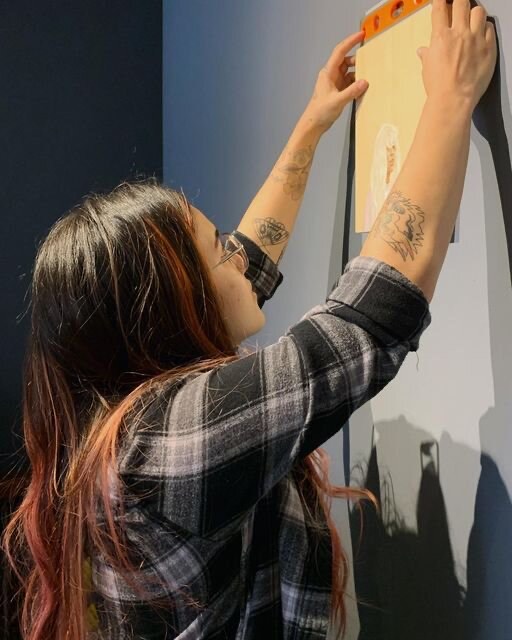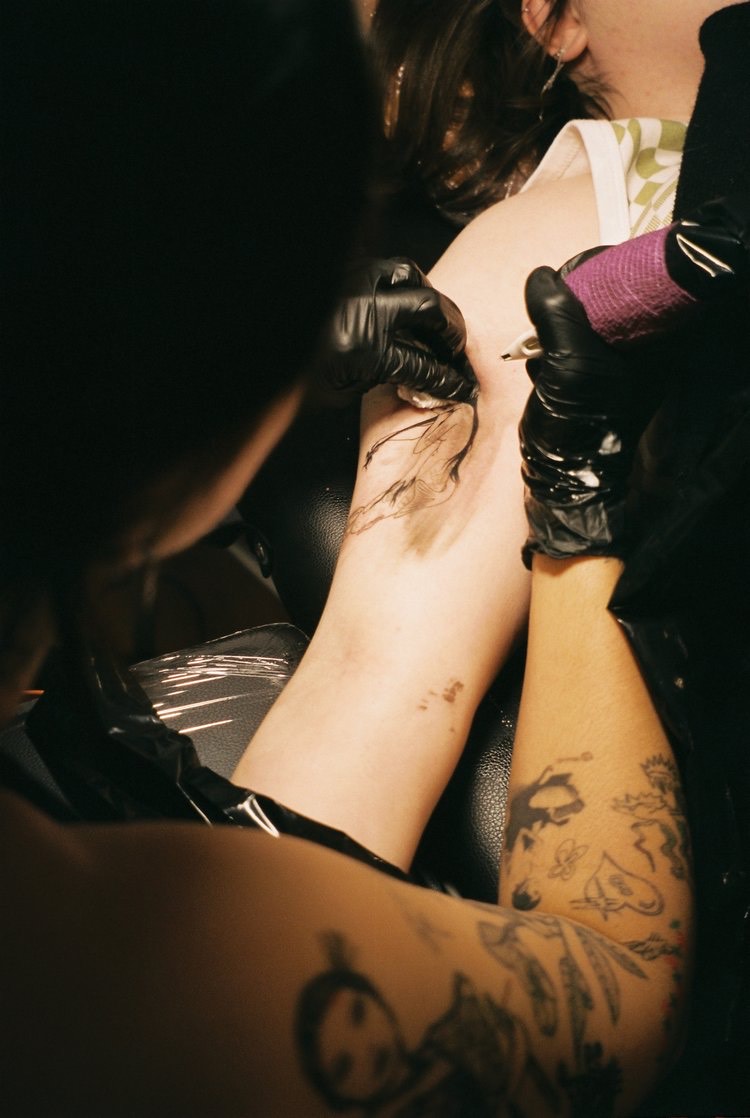 Images: Chira Grasby. Photographs Milo Trnovsky.