Tuesday 4 April 2023, 1-2pm
Location: Adelaide Town Hall
Pricing: Free, bookings essential (places are limited)
Featuring: ART WORKS Early Career Curator Erin O'Donohue with exhibiting artists Charlotte Tatton and Zoe Freney.
Join us for the Introspection curator and artist talk with ART WORKS Early Career Curator Erin O'Donohue with exhibiting artists, Charlotte Tatton and Zoe Freney. 
This one-hour conversation will unpack the curatorial premise of the exhibition while exploring each artists' practice and how their work explores the theme of 'the self'.
This exhibition, Introspection, is considered the final instalment of a trilogy. Expanding upon Erin's previous two ART WORKS exhibitions by blending our familiarity with environments, textures and the experiences we carry to present an exhibition focused on 'the self'.  
Drawing from their life narratives artists Barbara Chalk, Zoe Freney, Brad Holland, Simone Kennedy, Kristal Matthews, Caroline Oakley, Kylie O'Loughlin, Deborah Paauwe and Charlotte Tatton share pieces of themselves. Working across various mediums such as photography, collage and paint these artists impart feelings and experience through visual acumination.   
Introspection is presented at the Adelaide Town Hall as part of ART WORKS Early Career Curator Program, delivered by Guildhouse in partnership with the City of Adelaide.
ART WORKS is a collaborative program of residencies, curatorial mentorship and creative engagements, designed in partnership with the City of Adelaide to provide a city-based platform for artists, curators and writers to pursue new ways of working and engaging with audiences. 
For any booking or access enquiries, please call the Guildhouse office on
(08) 8410 1822
Adelaide Town Hall is an
accessible
venue.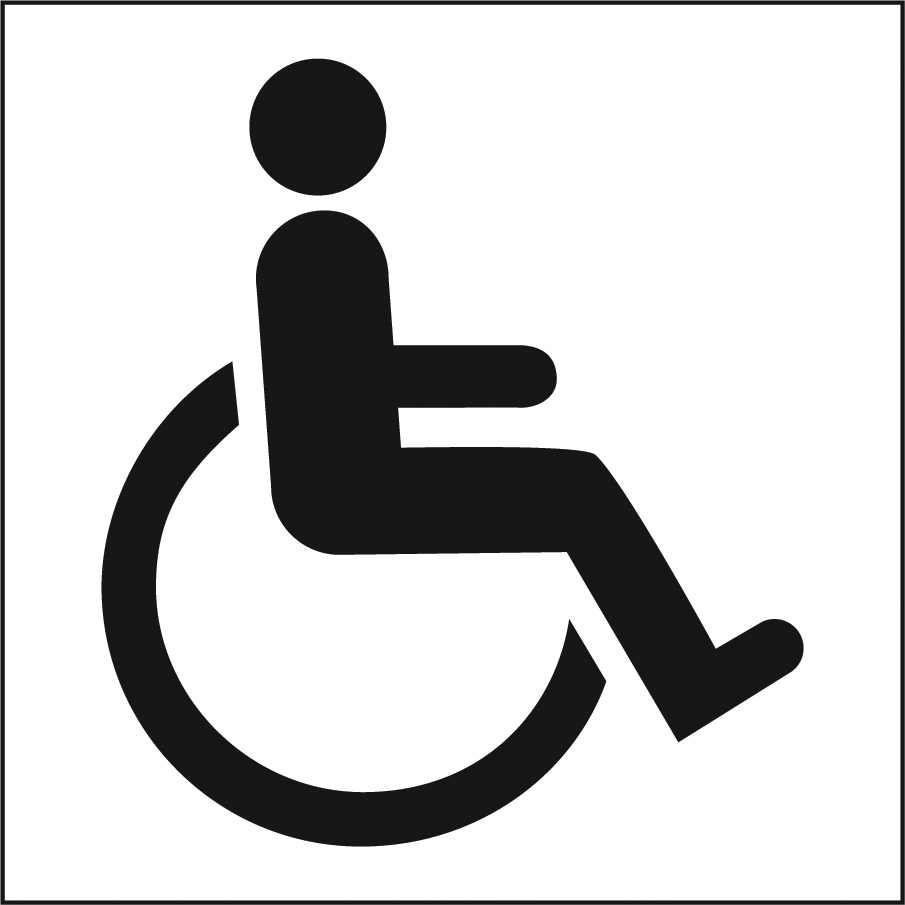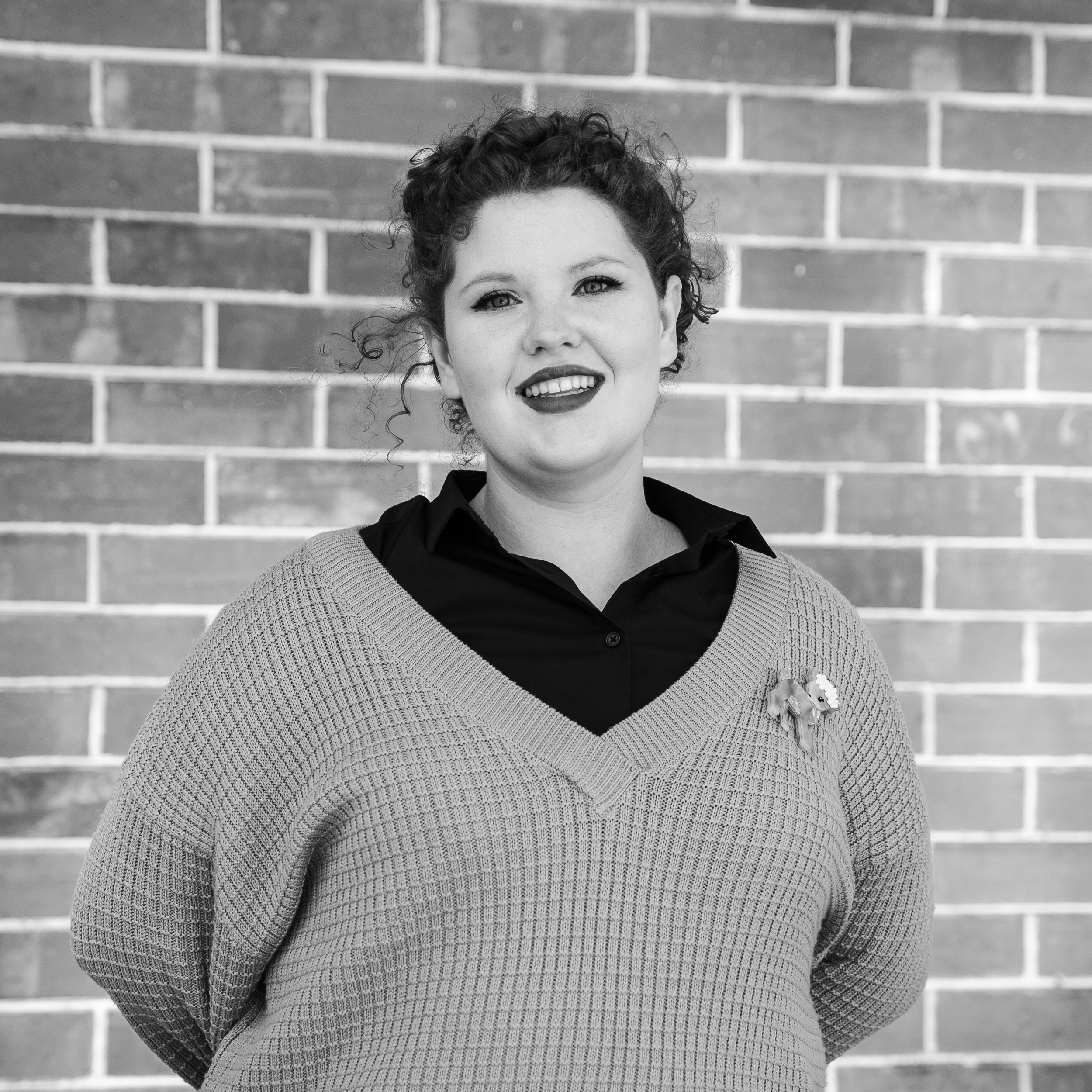 Erin O'Donohue

ART WORKS Early Career Curator

Erin O'Donohue is an emerging curator working and living in South Australia. Currently in the early phase of her career Erin has curated five exhibitions across the state. Including

Neon Revival

(2018) supported by the Port Adelaide Artists Forum,

10 years from now…

(2020) presented by Flinders University at Victoria Square and

Sing

my body electric

(2021), an exhibition spotlighting the works of SA artist, Annie Forster. The later was the outcome of Erin's yearlong Curatorial Fellowship with the Centre for Creative Health, presented by the Helpmann Academy. This position included the opportunity to work with CCH's curatorial team in their galleries in the Royal Adelaide Hospital and the outcome of running her own exhibition. With pride for being the inaugural recipient, this position spurred Erin's confidence and passion for curation further.

As the ART WORKS Early Career Curator

Erin is based at Guildhouse part time throughout 2022 and will be liaising closely with the 2022 ART WORKS Artists & Writer in Residence pairings. She will be curating three exhibitions of South Australian artists that will be presented at the Adelaide Town Hall Mankurri-api Kuu (Reconciliation room) and First Floor Gallery.

Life lines

is the second of these exhibitions.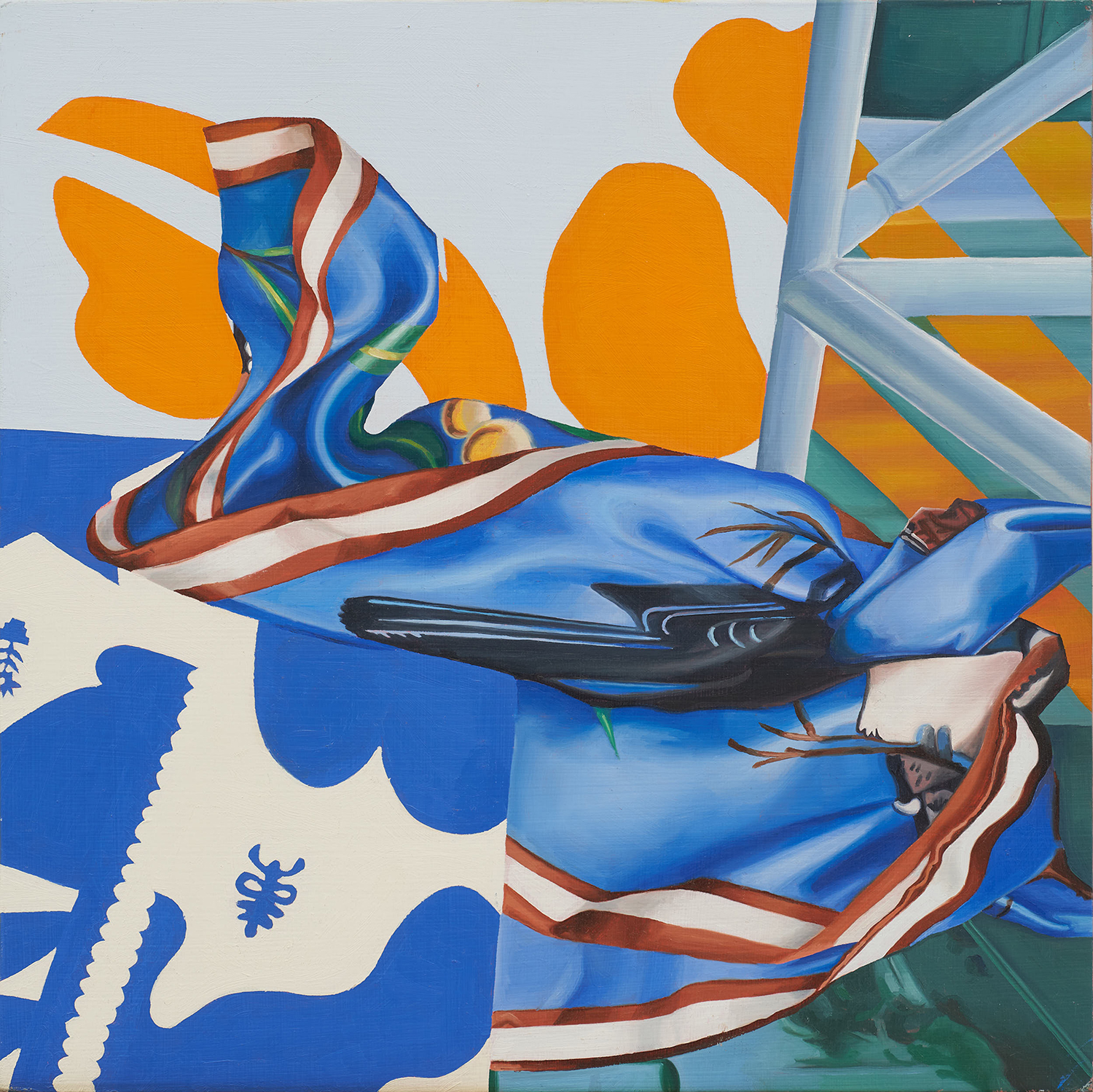 Charlotte Tatton
Charlotte Tatton is an emerging artist born in the UK and based in Adelaide, South Australia. Predominantly working in oil paint, her practice highlights ideas around domesticity, pattern and abstraction through the depiction of 20th century interiors and objects. Using collage as a means of drawing, she creates compositions that play with spatiality and movement which are then translated into paint using strong colour theory.
Tatton completed her Bachelor of Visual Art at Adelaide Central School of Art in 2021. During her studies she participated in multiple student exhibitions including: 'Decay' at Adelaide Central School of Art student gallery as well as 'Wish You Were Here' and their annual '10 x 10' exhibition. She was also included as a finalist in the Byron Art Magazine Prize exhibition held in Ballina, New South Wales and won the Red House Group prize at the 2022 Gallery M contemporary art prize. Her work has also featured in Art Edit Magazine in their gallery panel spread. Since graduating she has had work exhibited at Bowerbird Market, which celebrated female South Australian artists and has most recently shown a new body of work at Endspace Gallery in Norwood.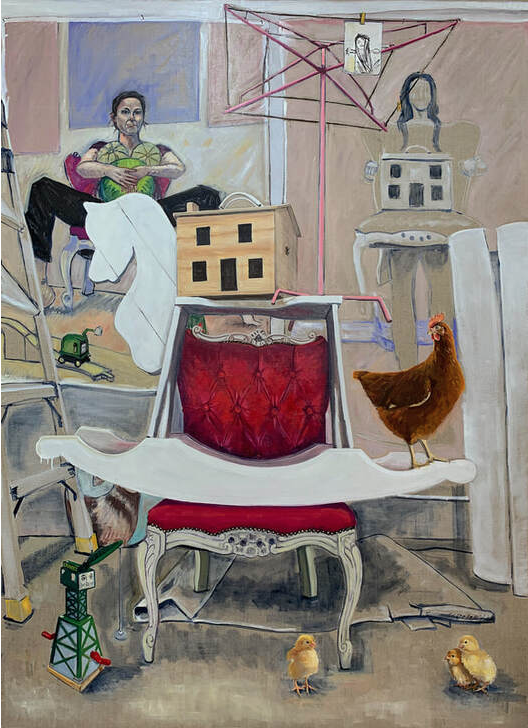 Zoe Freney
Zoe Freney is an artist, writer and academic. She recently received a PhD in Fine Art from the Australian National University for her project, Making the New Normal: representing mothers' subjectivities and their creative potential against persistent patriarchal models.  Zoe Coordinator BVA and BVA (Honours) at Adelaide Central School of Art. 
Zoe's work has been featured in numerous exhibitions and prizes. Her work Self with Beluga (after Da Vinci) won the Prospect Portrait Prize in 2021. Her work has been selected as a semi-finalist in the Moran Prize, and finalist in the Heysen Prize, Tatiara Prize and Fleurieu Biennale Art Prize. Her work has recently been shown internationally at Spilt Milk Gallery in Scotland, the Stay Home Gallery in Tennessee and the Pearl Conard Gallery in Ohio. Zoe has also been widely published in a range of art journals and online writing platforms including Artlink and fine print.  

Images (L-R): ART WORKS Curator and Artist Talk, Adelaide Town Hall. Photograph Lana Adams; Erin O'Donohue. Photograph Lana Adams; Charlotte Tatton, Silk Scarf, oil on board, 2022. Photograph Sam Roberts. Image courtesy of artist; Zoe Freney, Studio Self Portrait, oil on linen. Image courtesy the artist.