Image: Courtesy Matthew Fortrose.
Safety Measures
Matthew Fortrose
19 August – 30 September 2022
JPE Design Studio
4/19 Gilles St, Adelaide SA 5000

Matthew Fortrose has been involved in project conversations, research and collaborative opportunities at JPE, contributing to the creative process. Exploring concepts of safety and structures Fortrose combines concrete and EPDM rubber into soft and hard surfaces which examine the limitations they present and the archival qualities, both outdoor and as indoor artworks, to question the perceived safety, reliance and trust put in the materials.  
Images: Matthew Fortrose, Safety Measures exhibition launch, JPE Design Studio. Photographs Catherine Leo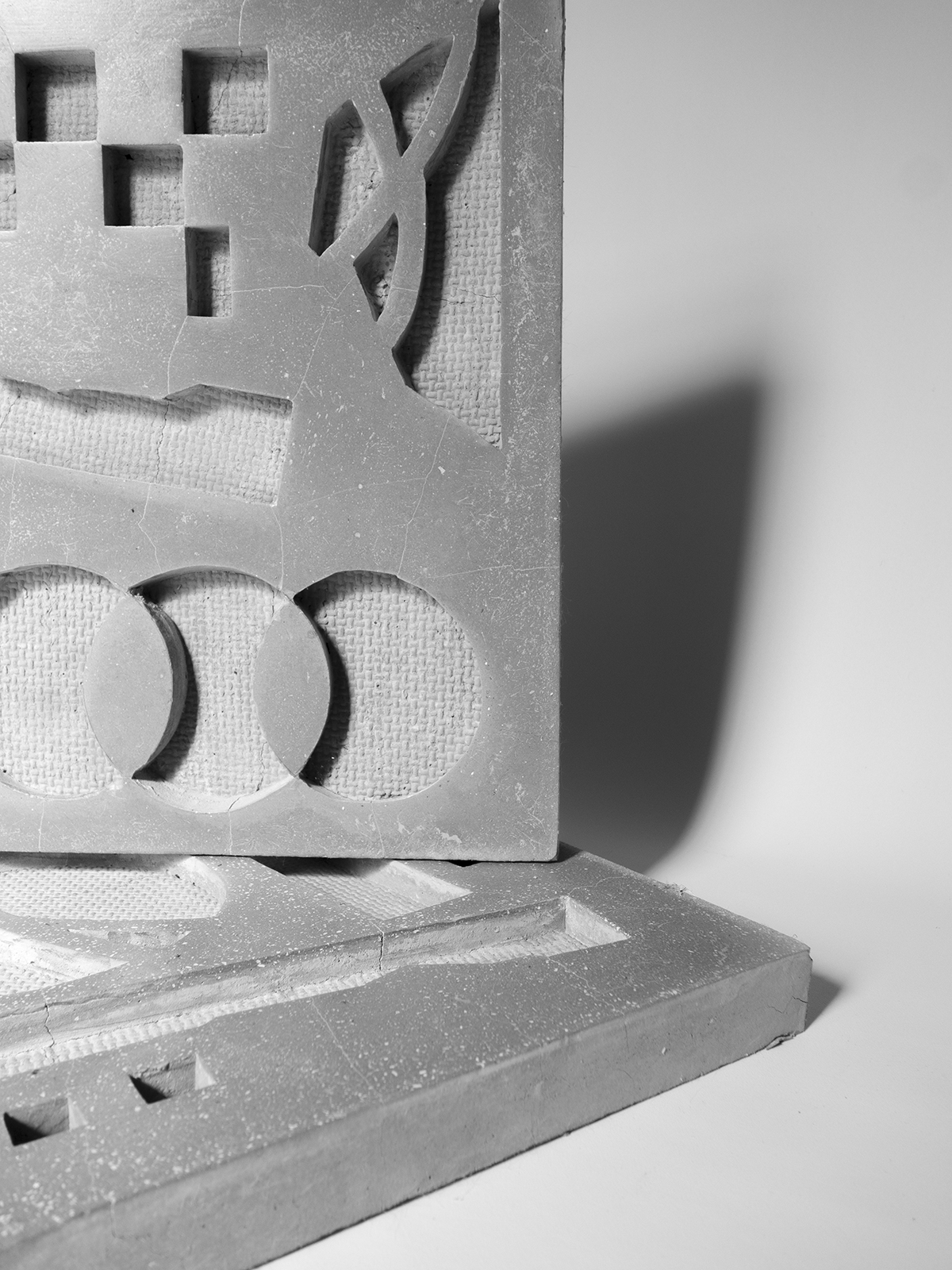 Image: Matthew Fortrose. Courtesy the artist.
Matthew Fortrose
SALA 2022
Using documentation of a built environment, interventions within urban space and explorations into materiality, Matt's work seeks to engage an audience through a series of investigations around the use of public space, and how these findings communicate to a formal practice.
Drawing influence from colour field painting and early Bauhaus graphics, the use of rudimentary tools and industrialized processes assist in constructing the visual language within his work. Working with councils, commercial and private clients, Matt's use of form and colour add an inherent function to an area.
A balance of decorative surface treatment with direct engagement of its surroundings, his work looks to respond to the immediate environment while connecting to the required brief.
Matthew has exhibited gallery work in Paris, London, Gydnia and across Australia, has collaborated with major brands Adidas, Huewei and Salomon and has completed works for commercial clients SA Power, Deloitte and Charter Hall.