Jonathan Kim, Steel & Paper III, 2018, paper and rib-bar. Image courtesy the artist.

Jonathan Kim

Office Space
Artist Talk: Wednesday 4 September, 4:30 – 5 pm
12 July – 10 September, 2019
Jonathan's practice takes the form of painting, sculpture, and installation based on the Japanese sculptural concept of Mono-ha and the Korean painting style Dansaekhwa rooted in Korean artist Lee Ufan's philosophy. However, Jonathan is currently extending his practice by adopting concepts from the Arte Povera movement; the result of his recent residency at the British School at Rome.
Jonathan's sculptural practice investigates and identifies the internal value of materials from their external state. The physical structures created using materials found in everyday life are intended for a spatial experience, via the interaction between a material and its environment by an intervention and transformation. Jonathan's practice in Rome explored the memory and the history of found object or readymade.
In the same context, Jonathan's paintings explore the spatial concepts formed by the interaction between media. His crayon painting series emphasise the tactility and texture of media and the ethnic sentiments created using traditional Korean design and colour theory according to the idea of Dansaekhwa.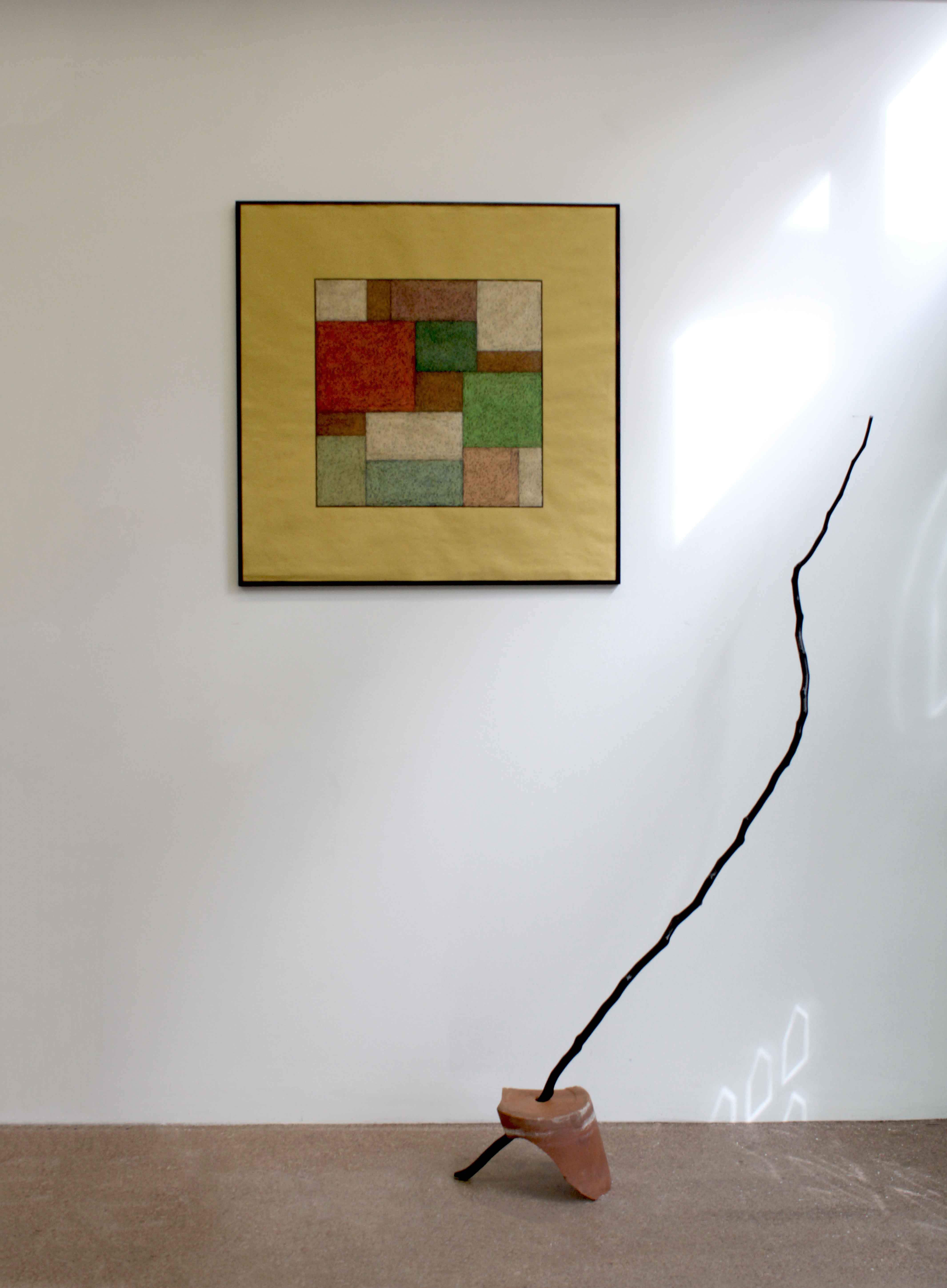 Jonathan Kim, L-R: 05419B (Jogakbo), 2019, oil pastel and ink on paper. Wood & Earthen I, 2019, found branch and broken pot. Photograph Guildhouse.