Neville Cichon, While you were sleeping #2 (detail), 2018, 40 x 40cm, Pigment ink on fibre pearl paper mounted on dibond. Photograph Neville Cichon.
Office Space is part of Guildhouse's commitment to supporting the transition of graduates to practicing professionals, offering exhibition experience post-study for South Australian visual art graduates.
The exhibitions are held in within the Guildhouse offices, Lion Arts Centre, North Terrace & Morphett Stret, Adelaide. As a vibrant creative hub, the Lion Arts Centre location offers unique exposure for graduate works to the South Australian art ecology.
Together this exhibition experience and access to Guildhouse Accredited membership services offer new graduates invaluable support and career development opportunities to assist in establishing their careers.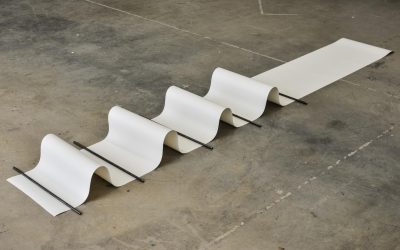 Jonathan Kim, Steel & Paper III, 2018, paper and rib-bar. Image courtesy the artist. Jonathan Kim Office Space 12 July – 13 September, 2019 Jonathan's practice takes the form of painting, sculpture, and installation based on the Japanese sculptural concept of...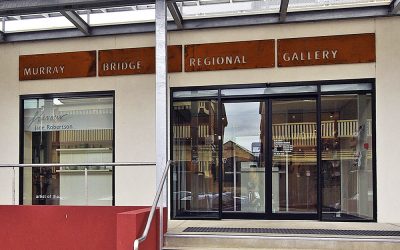 The Murray Bridge Regional Gallery. Image courtesy the gallery.Friday 11 October 2019 Pricing: Guildhouse Financial Members: Free Non-members: $10 Location: Murray Bridge Regional Gallery, 27 Sixth Street, Murray Bridge Presenter: Guildhouse Executive Officer Victoria...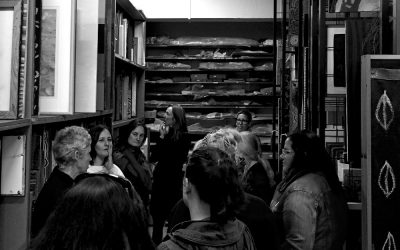 Flinders Univerity Art Museum collection viewing. Photograph Guildhouse.The Guildhouse Collections Project 2020 with Flinders University Art Museum (FUAM) is a collaborative project between Guildhouse and the Flinders University Art Museum that provides artists with...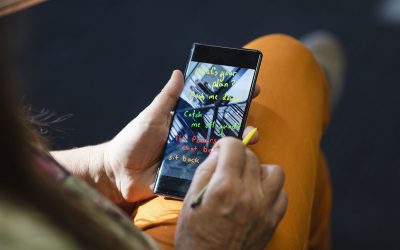 ART WORKS Insta Poetry workshop with Kate Larsen, 2019, Minor Works Building. Photograph Rosina Possingham.Thu 19 September 2019 11am - 4pm (40 minute appointments) Pricing: Free (members and non-members) Location: ACE Open Presenter: Kate Larsen Writing for Social...