Neville Cichon, While you were sleeping #2 (detail), 2018, 40 x 40cm, Pigment ink on fibre pearl paper mounted on dibond. Photograph Neville Cichon.
Office Space is part of Guildhouse's commitment to supporting the transition of graduates to practicing professionals, offering exhibition experience post-study for South Australian visual art graduates.
The exhibitions are held in within the Guildhouse offices, Lion Arts Centre, North Terrace & Morphett Stret, Adelaide. As a vibrant creative hub, the Lion Arts Centre location offers unique exposure for graduate works to the South Australian art ecology.
Together this exhibition experience and access to Guildhouse Accredited membership services offer new graduates invaluable support and career development opportunities to assist in establishing their careers.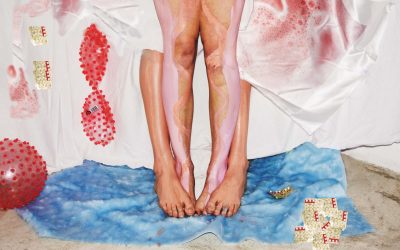 Brianna Speight, Cyclical, 2017, digital photograph, 80 x 105 cm. ed 1/3. Photograph Brianna Speight.Soft Assemblies Office Space 8 February – 26 April 2019 Continuing our commitment to supporting the transition of graduates to practicing professionals, Office Space's...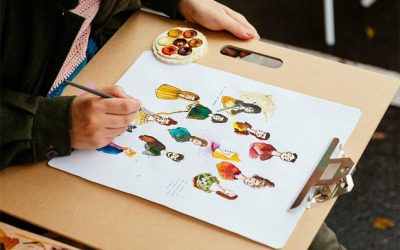 Fruzsi Kenez, live painting at George Street Piazza event by Norwood council, 2018. Photograph Andre CastellucciTime: 3 x 1.5 hour sessionsTue 14, 21 & 28 May 2019, 6:00 - 7:30 pm Pricing: $90.00 (Limited spaces) Location: Minor Works Building, 22 Stamford Court,...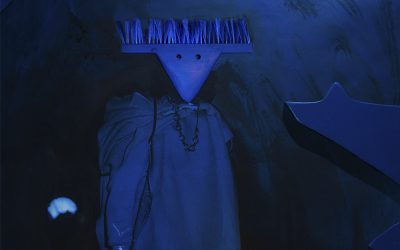 The Poet by IMMI (detail), 2017, Photographic digital print. Image courtesy the artist.Fri 3 May - Thu 13 June 2019 Location: City Library, Rundle Place, 77-91 Rundle Mall, Adelaide SA 5000Kobe's Drive Through collaboration Kaspar Schmidt Mumm and the IMMI collective...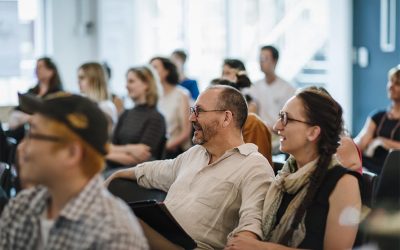 INFORM: Brave New World, 2019, ACE Open. Photograph Rosina Possingham.Sat 11 May 2019, 12:00 - 6:00pm Pricing: Guildhouse Members: $15.00. Non Members: $45.00 (The member cost of attendance covers simply costs for a light lunch, tea and coffee, afternoon snacks and a...