Neville Cichon, While you were sleeping #2 (detail), 2018, 40 x 40cm, Pigment ink on fibre pearl paper mounted on dibond. Photograph Neville Cichon.
Office Space is part of Guildhouse's commitment to supporting the transition of graduates to practicing professionals, offering exhibition experience post-study for South Australian visual art graduates.
The exhibitions are held in within the Guildhouse offices, Lion Arts Centre, North Terrace & Morphett Stret, Adelaide. As a vibrant creative hub, the Lion Arts Centre location offers unique exposure for graduate works to the South Australian art ecology.
Together this exhibition experience and access to Guildhouse Accredited membership services offer new graduates invaluable support and career development opportunities to assist in establishing their careers.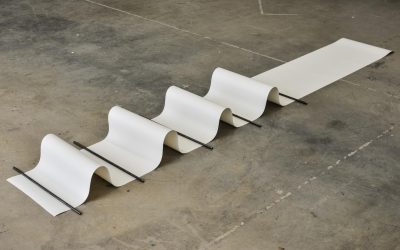 Jonathan Kim, Steel & Paper III, 2018, paper and rib-bar. Image courtesy the artist. Jonathan Kim Office Space Artist Talk: Wednesday 4 September, 4:30 - 5 pm12 July – 10 September, 2019 Jonathan's practice takes the form of painting, sculpture, and installation...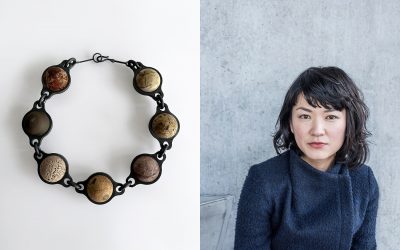 2023 Guildhouse Fellow announced, artist Kyoko Hashimoto explores a more sensitive and sustainable future. Guildhouse, the Art Gallery of South Australia and the James & Diana Ramsay Foundation are delighted to announce South Australian contemporary jeweller Kyoko...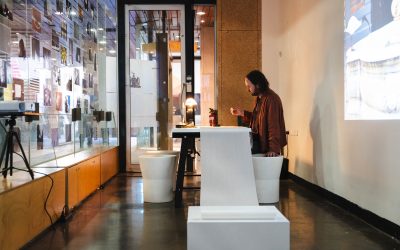 Image: ART WORKS Artist in Residence Callum Docherty, City of Adelaide ArtPOD, 2023, photograph Lana Adams.ESSAY / Intersection By Anna ZagalaA narrow exhibition and residency art space tucked in a breezeway between The Town Hall and the customer centre in the City of...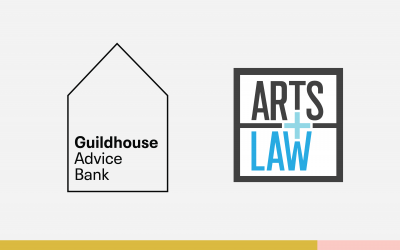 Advice Bank: Arts Law Wednesday 22 November – availability between 11.30am - 5pmThursday 23 November – availability between 9:30am - 4:45pm Pricing: Free (Guildhouse members only) Location: JamFactory, 19 Marphett Street, Adelaide, 5000 Presenter: Chloe Hillary...