Neville Cichon, While you were sleeping #2 (detail), 2018, 40 x 40cm, Pigment ink on fibre pearl paper mounted on dibond. Photograph Neville Cichon.
Office Space is part of Guildhouse's commitment to supporting the transition of graduates to practicing professionals, offering exhibition experience post-study for South Australian visual art graduates.
The exhibitions are held in within the Guildhouse offices, Lion Arts Centre, North Terrace & Morphett Stret, Adelaide. As a vibrant creative hub, the Lion Arts Centre location offers unique exposure for graduate works to the South Australian art ecology.
Together this exhibition experience and access to Guildhouse Accredited membership services offer new graduates invaluable support and career development opportunities to assist in establishing their careers.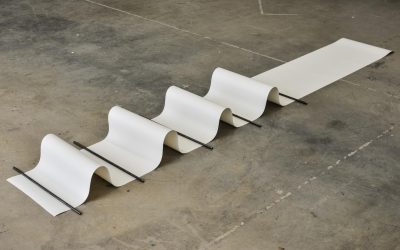 Jonathan Kim, Steel & Paper III, 2018, paper and rib-bar. Image courtesy the artist. Jonathan Kim Office Space Artist Talk: Wednesday 4 September, 4:30 - 5 pm12 July – 10 September, 2019 Jonathan's practice takes the form of painting, sculpture, and installation...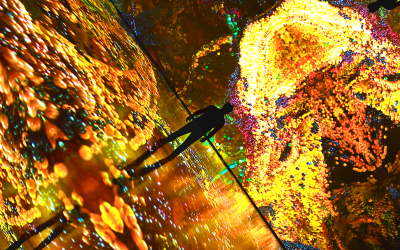 Monday 18 July 4:00-5:00pm Free, bookings essential Location: Level 1 Light, 63 Light Square, Adelaide 5000 Presented by Illuminate Adelaide in association with GuildhouseIlluminate Discussion: Ouchhh Studio As new media artists and...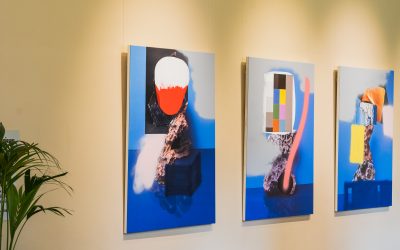 Tuesday 31 May 2022, 4-5pm Location: Adelaide Town Hall, First Floor Gallery, 128 King William Street, Adelaide. Pricing: Free, bookings essential (places are limited) Featuring: ART WORKS Emerging Curator Ann-Marie Green with exhibiting artists with Will Nolan &...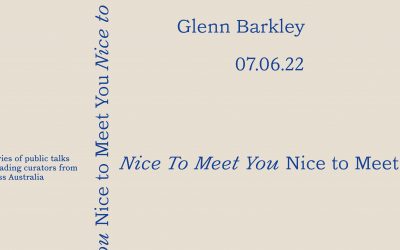 Nice to Meet You: Glenn BarkleyTuesday 7 June 2022, 5:30 for a 6pm start Pricing: Free (RSVP essential, places are limited) Location: JamFactory, 19 Morphett St, Kaurna Yarta, Adelaide SA 5000 Presenter: Glenn BarkleyNice to Meet You with Glenn Barkley Co-presented by...