Participants involved with the ARTWORKS Green City Printmaking workshop, 2018.
Guildhouse hosts a series of creative workshops providing essential, practical skills across all areas of practice as well as niche skills that are in demand. Workshops are available to Guildhouse members and the general public.
Workshops range from tax advice for artists, curatorial skills, printing, mentoring skills, public art and more. Please note that the workshop program is subject to change.
It was such a valuable workshop to me, it has prompted me to get my website right. Just amazing value.
… both Guildhouse and Arts Law are excellent resources to approach when in need of support when working within the arts industry. It was one of the many highly valuable and well-attended sessions that Guildhouse facilitate for the professional arts community.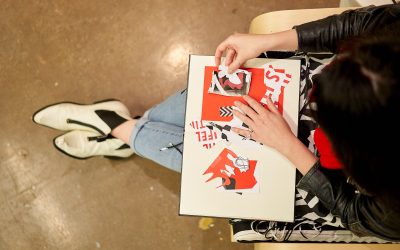 Tuesday 12 October 11am, 1pm, and 3pm Location: City of Adelaide ArtPOD, 25 Pirie St, Adelaide Pricing: Free, bookings essential (places are limited) Featuring: ART WORKS Artist in Residence Ruby ChewJoin us for an informal collage workshop with ART WORKS Artist in...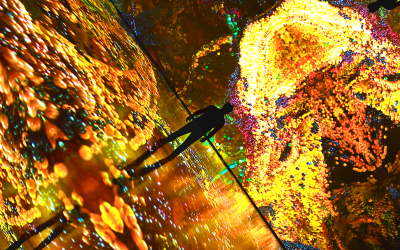 Monday 18 July 4:00-5:00pm Free, bookings essential Location: Level 1 Light, 63 Light Square, Adelaide 5000 Presented by Illuminate Adelaide in association with GuildhouseIlluminate Discussion: Ouchhh Studio As new media artists and...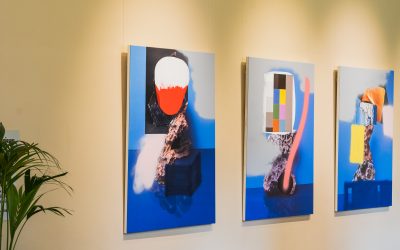 Tuesday 31 May 2022, 4-5pm Location: Adelaide Town Hall, First Floor Gallery, 128 King William Street, Adelaide. Pricing: Free, bookings essential (places are limited) Featuring: ART WORKS Emerging Curator Ann-Marie Green with exhibiting artists with Will Nolan &...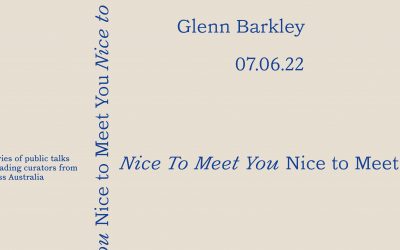 Nice to Meet You: Glenn BarkleyTuesday 7 June 2022, 5:30 for a 6pm start Pricing: Free (RSVP essential, places are limited) Location: JamFactory, 19 Morphett St, Kaurna Yarta, Adelaide SA 5000 Presenter: Glenn BarkleyNice to Meet You with Glenn Barkley Co-presented by...