Participants involved with the ARTWORKS Green City Printmaking workshop, 2018.
Guildhouse hosts a series of creative workshops providing essential, practical skills across all areas of practice as well as niche skills that are in demand. Workshops are available to Guildhouse members and the general public.
Workshops range from tax advice for artists, curatorial skills, printing, mentoring skills, public art and more. Please note that the workshop program is subject to change.
It was such a valuable workshop to me, it has prompted me to get my website right. Just amazing value.
Robyn Wood
… both Guildhouse and Arts Law are excellent resources to approach when in need of support when working within the arts industry. It was one of the many highly valuable and well-attended sessions that Guildhouse facilitate for the professional arts community.
Bernadette Klavins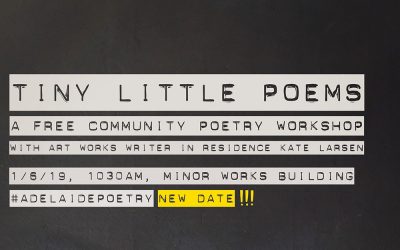 Image courtesy Kate Larsen. Sat 1 June 2019, 10:30 am - 12:00 pm Pricing: Free entry Location: Minor Works Building, 22 Stamford Court, Adelaide, SA 5000 Presenter: Kate Larsen Do you love language? Are you excited by the power of words? Poetry is everywhere: from the...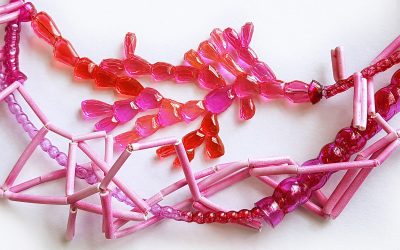 Image: Kath Inglis, Pinkepiphyte necklace (detail), 2019. Image courtesy the artist. The Collections Project Kath Inglis: Of uncertain value Santos Museum of Economic Botanics July 14 - September 29, 2019 Guildhouse and the Botanic Gardens of South...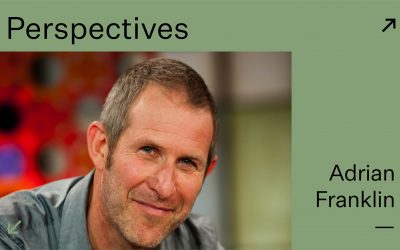 Image courtesy Adrian Franklin.Tue 16 July, 2019, 6:00 - 7:15pm Pricing: Free entry Location: Hawke Building - Bradley Forum, Level 5. Presenter: Adrian Franklin Adrian Franklin: Anti-museums and the continuing crisis of art exhibition In this presentation, renowned...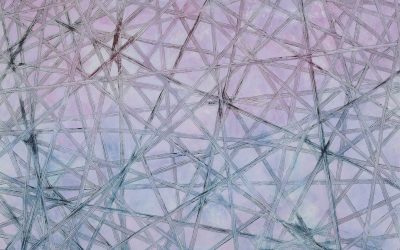 Yoko Lowe, Life as Lines III, 2018, Egg Tempera on Plywood Panel. Photograph James Field.Yoko Lowe Office Space 17 May – 5 July, 2019 Continuing our commitment to supporting the transition of graduates to practicing professionals, Office Space's latest exhibiting...