reVision Speaker Series
Coby Edgar is the guest curator of the reVision Speaker Series for 2022.  
Delivered in June, Coby Edgar curated a season of two sessions featuring panels of artists, curators, and arts practitioners from around the country.  
Level – Level; t

he roles and contributions of non-First Nations peoples in First Nations industries, lives, and culture.

 

 
Guest curator:
Coby Edgar (NSW)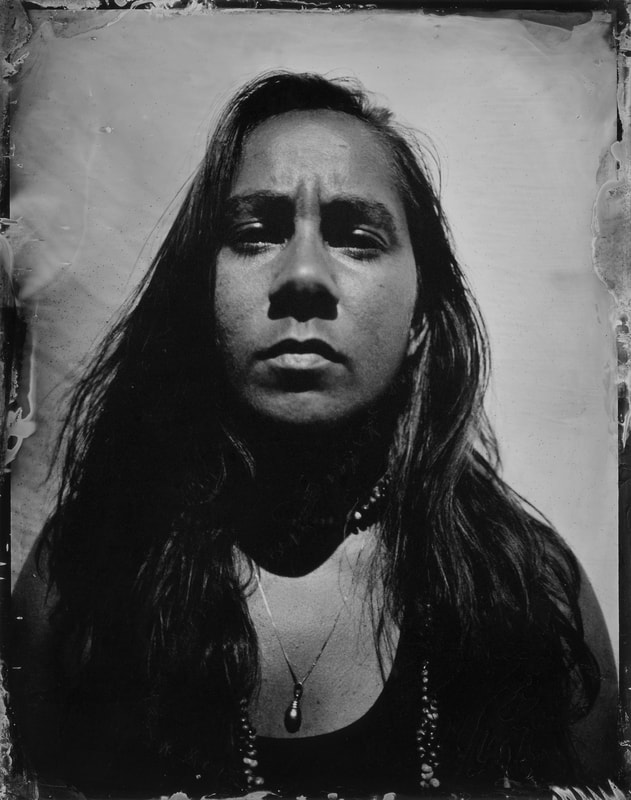 Coby Ann Edgar is a Larrakia, Jingili, Anglo, Filipino, queer, cis-woman from Darwin. She is currently the curator of Strategic Projects, First Nations at the Powerhouse Museum. With over 10 years' experience working in government positions across education, galleries, and museums she is invested in how First Nations and non-First Nations people work together across industries, especially the arts sector. 
The reVision Speaker Series is presented online via Zoom.
Looking Back
Tuesday 21 June, 7pm ACST
It is rare for people to stick around in any sectors without learning how to work well with people and meet expectations. The participants on this panel have worked in the arts and cultural sectors for at least a decade. Each has a very different background and each can be described as very successful within their fields. They have all learnt through failures and finding methods that work well for them and the people they work with or for. How have they managed to keep the energy up and deliver successful projects?
Dr Ali Gumillya Baker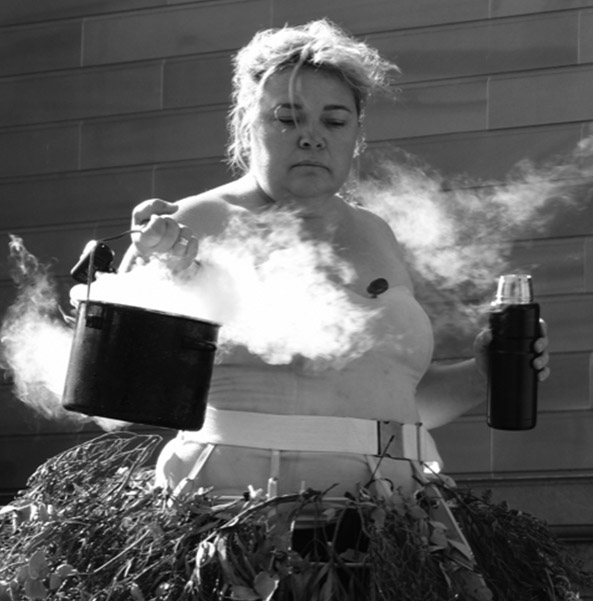 Dr Ali Gumillya Baker is a Mirning woman, an academic, filmmaker, visual and performance artist who has grown up on Kaurna country. Ali's maternal family are from the Nullarbor and the West Coast of South Australia. Ali is an Associate Professor in the College of Humanities Arts and Social Sciences at Flinders University and an artist, writer and member of the Unbound Collective. 
Stephen Gilchrist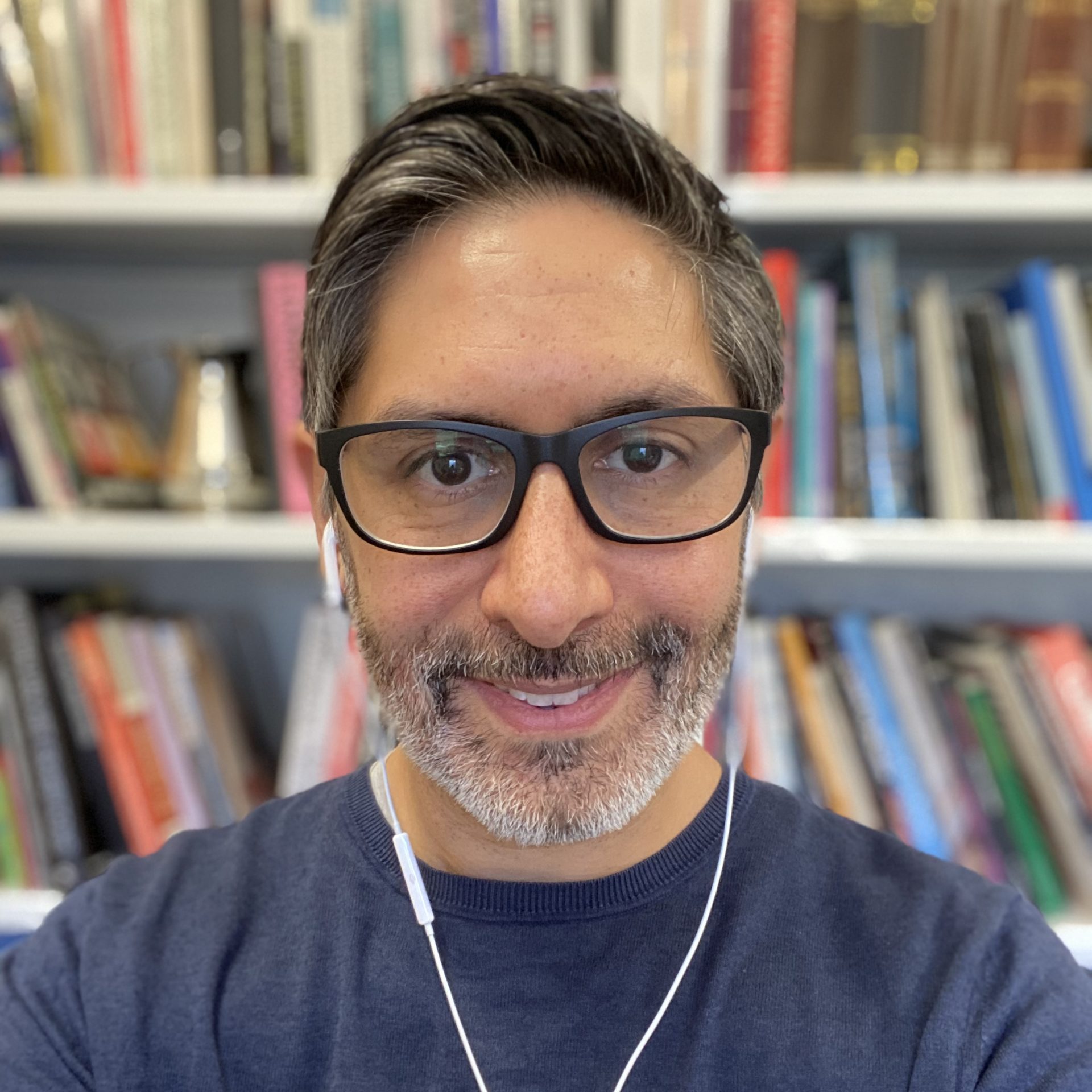 Belonging to the Yamatji people of the Inggarda language group, I am an art historian, lecturer and curator who has held curatorial appointments at the National Gallery of Australia (2003-2005), the National Gallery of Victoria (2005-2010), the Hood Museum of Art, Dartmouth College (2011-2013) and the Harvard Art Museums (2012-2016). I have curated numerous exhibitions in Australia and the United States and have written extensively on Indigenous Art from Australia. I have taught Indigenous Art in Australia and in the United States and have delivered guest lectures and talks at Harvard University, Yale University, Princeton University, Dartmouth College and New York University. From 2012-2016, I was the Australian Studies Visiting Curator at the Harvard Art Museums, Harvard University. I continue to work closely with major Australian and international institutions and contribute to international dialogues surrounding the scholarship and interpretation of Indigenous art and culture with a focus on Indigenous curation as an expression of sovereignty.
Will Stubbs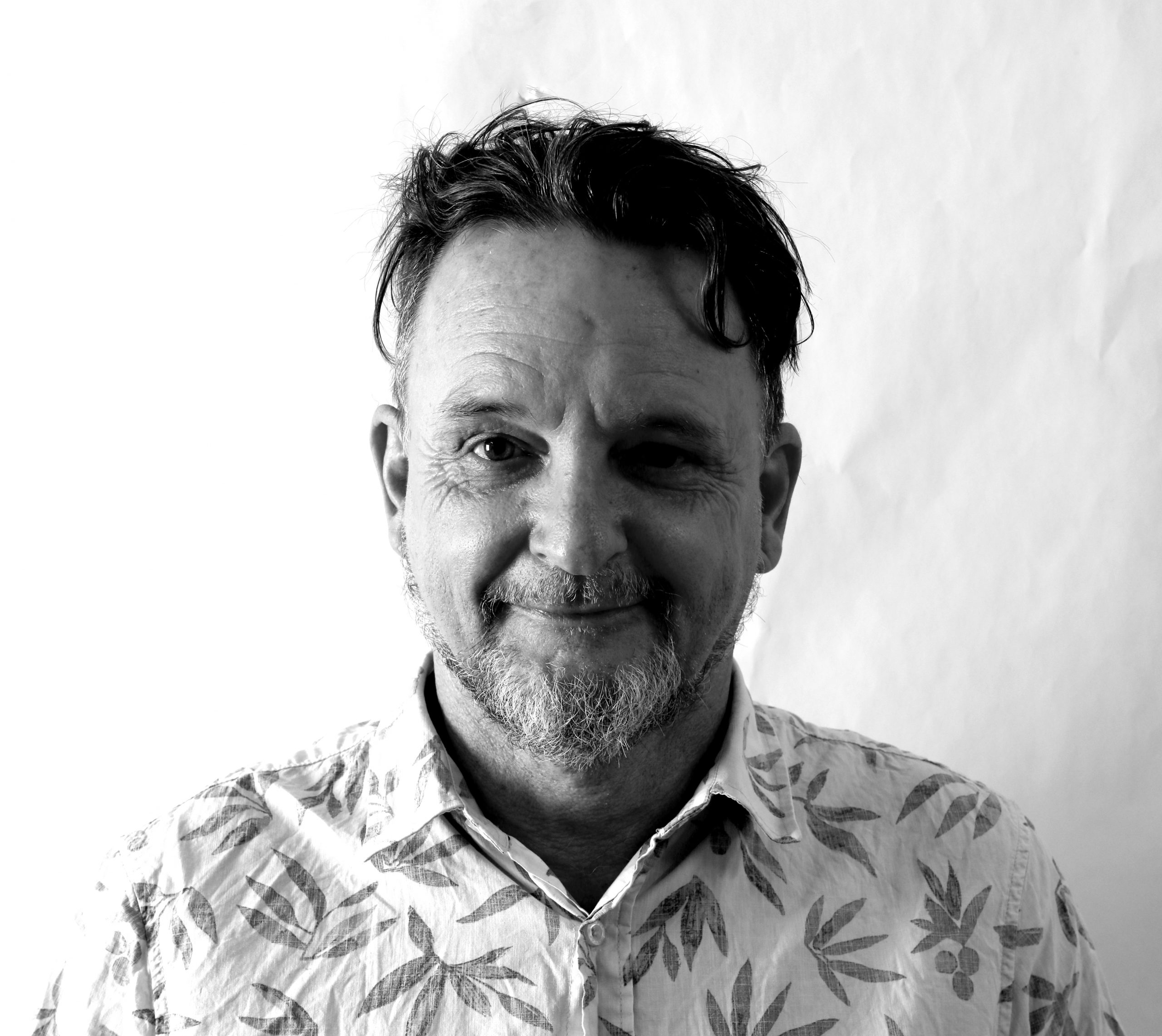 Will Stubbs worked as a criminal defence advocate in Sydney and the Top End for ten years. In 1995 he began working at the Buku-Larrnggay Mulka Centre with Andrew Blake. After Andrew left in 2001 Will continued as the art centre co-ordinator. During his time artists from Yirrkala have won over 50 major art prizes, annual turnover has grown thirty times what it was. In collaboration with senior Yolŋu elders and artists (such as Djambawa Marawili AM, Gawirrin Gumana AO and Wanyubi Marika) and non-Indigenous mentors and colleagues (including Andrew Blake again between 2007-11, Kade McDonald, Edwina Circuitt and currently Dave Wickens). He has advocated for recognition of Yolŋu sovereignty in all of its dimensions. Innovative artists have found new styles and forms and media to advance this cause. The Centre has quadrupled in physical size and in 2007 the Mulka Project was inaugurated as a groundbreaking digital archive and studio. In 2015 the Centre extended to include music and dance and the Dadaynga Stage. A large workshop and an eight room guest house and meeting room were added in 2019.
In 2015 he was awarded the Australia Council Visual Arts Award for advocacy.
↑ Click to learn about the speakers.
The participants of this panel have recently completed big projects or have been part of the rise of popularity within their specialisations. None of them have just arrived on the scene. For some it has been a very long and winding road. None of them are going away anytime soon and some have just hit some major milestones. What's on the horizon for them? What does the future of collaboration look like from where they stand now, into the future?
Dallas Gold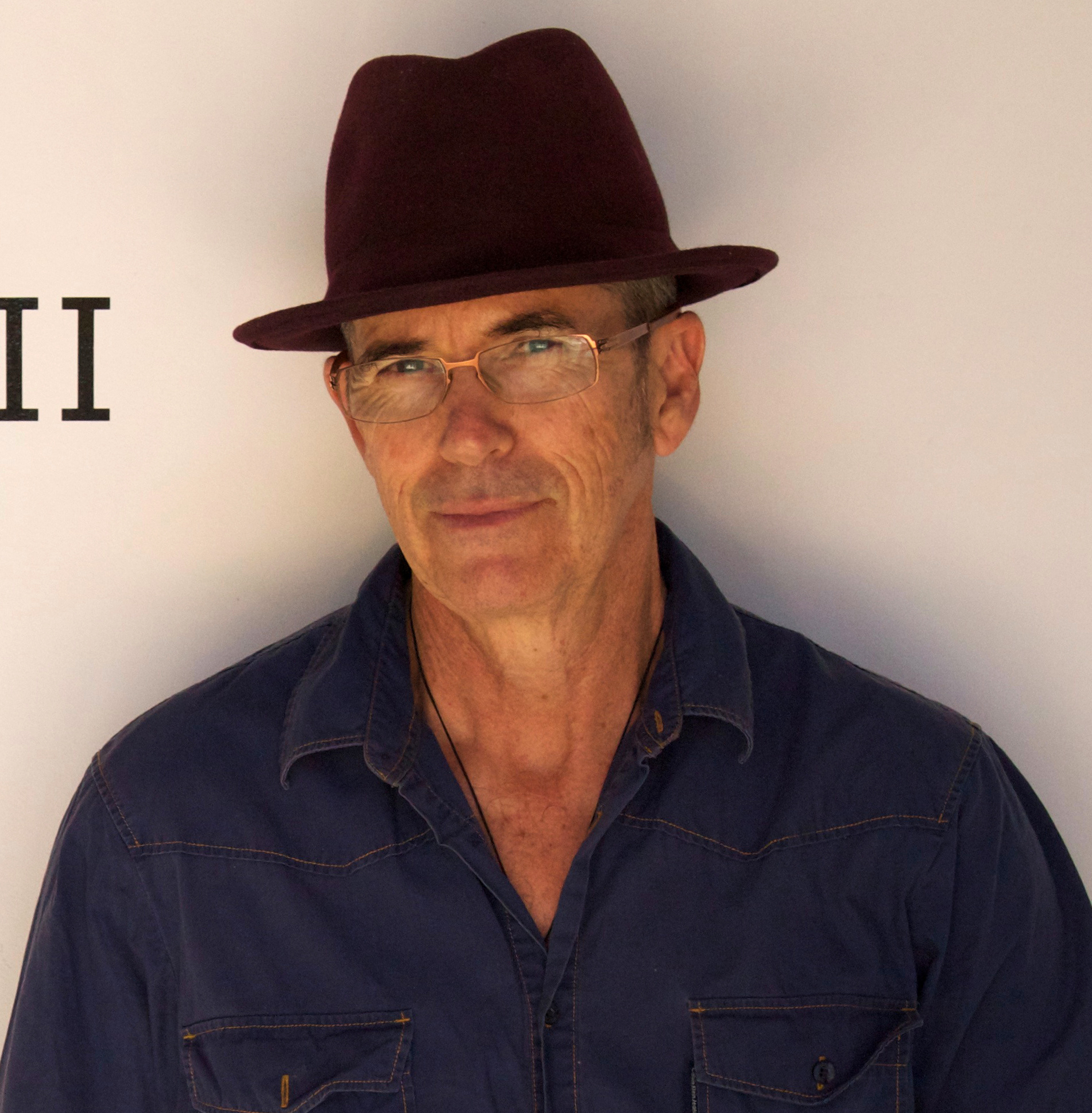 Dallas Gold was born in Sydney 1956.  He became involved in the creative side of the hospitality industry in Newcastle in the 1980s and earned a reputation for good food and innovative menus at various new style café/restaurants.  He then studied Visual Arts at Newcastle University in 1991 and at Charles Darwin University in 1992 and 1993. He held his first solo painting exhibition titled 'Cornucopia' at Lindsay St Café in Darwin in 1993 and then continued practising as a visual artist, making work for several exhibitions and commissions until opening an art gallery in Darwin in 2001 called Raft Artspace.  This gallery was opened with the encouragement of artist friend and mentor Peter Adsett and named in honour of Ian Fairweather's legendary raft journey.  Subsequently Dallas, as the director of RAFT Artspace, facilitated more than 150 exhibitions before relocating to Alice Springs in 2010.  At the new Raft Artspace in Alice Springs he continues his commitment to respond to Indigenous Art as a movement and to show it as contemporary art. 
Elverina Johnson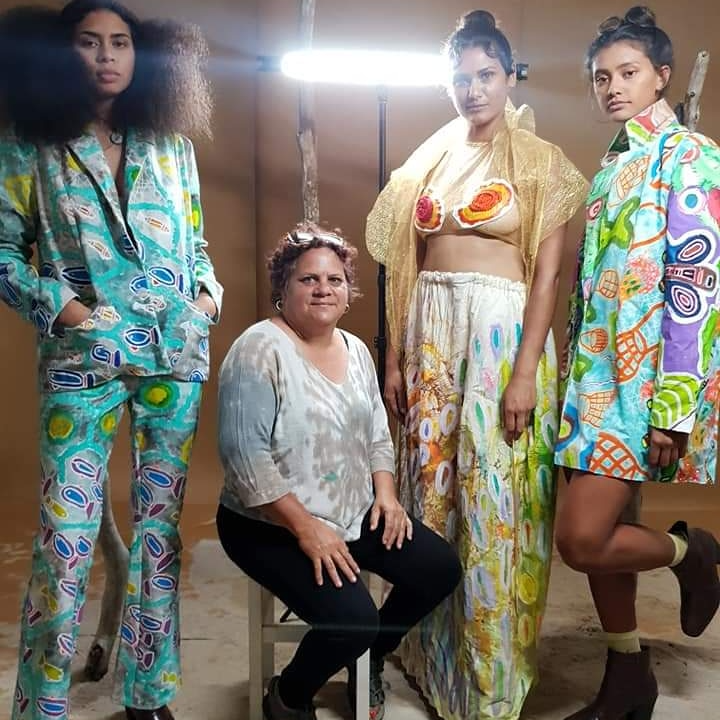 Elverina Johnson (Bunya Badjil – good woman) is a Kunganji Gurugulu Woman of Yarrabah on her Grandfather's lineage and Idinji Gimuy on her Grandmother's lineage. She is a direct descendant of King Menmuny of the Gunganji Nation of Yarrabah and a direct descendant of King Yinnie of Cairns. Receiving the 2017 National NAIDOC Artist of the Year award, she is a highly respected advocate for the Yarrabah community. Her creative talents span the spectrum of visual and performing arts. She has been involved in the arts industry for over 30 years as a singer, songwriter, playwright, actor and visual artist. Elverina is the founder and manager of the Indigenous owned, Dirringhi Aboriginal Arts and Craft Gallery at Yarrabah. Dirringhi is a community-based social enterprise which supports local artists and craftspeople in Yarrabah to sustain their cultural traditions and earn income from their work. In her visual arts practice, Elverina works across painting, textiles, fibre and photography to depict the natural abundance and beauty of Yarrabah's land and sea environment. Her work expresses a deep and innate understanding of Country and honours the traditions and stories belonging to her culture and ancestral homelands.  
James Tylor
James Tylor is an Australian contemporary multi-disciplinary visual artist whose practice explores Australian environment, culture and social history. These mediums include photography, video, painting, drawing, sculpture, installation, sound, scents and food. He explores Australian cultural representations through the perspectives of his multicultural heritage that comprises Nunga (Kaurna), Māori (Te Arawa) and European (English, Scottish, Irish, Dutch and Norwegian) ancestry. 
Tylor's work focuses largely on the history of 19th century Australia and its continual effect on present day issues surrounding cultural identity and the environment. His research, writing and artistic practice has focused most specifically on Kaurna indigenous culture from the Adelaide Plains region of South Australia and more broadly European colonial history in Southern Australia. His practice also explores Australian indigenous plants and the environmental landscape of Southern Australia. 
↑ Click to learn about the speakers.
With an uprise in colonist cancel culture, the roles of non-First Nations peoples are more frequently and publicly being questioned, called out, interrogated and sometimes, they are asked to step aside to make way for First Nations peoples. Intentions are key. Relationships and power dynamics are put under microscopes. Respect is earned. How do we do it right, together, without taking up space but making space? What does true, fair collaboration look like? Seeing eye to eye is integral. Level- level.  
Why talk about this now? We shouldn't be afraid to talk about how to work better together.   
Institutions, galleries, architects and independent spaces and peoples are constantly reaching out to First Nations peoples to work with them, or for them. The projects are usually one offs, short term contracts that don't promote meaningful collaborations over time. The non-First Nations panelists have worked successfully with communities and artists over decades. The First Nations panelists have seen a multitude of successful collaborations and failures. There is learning to be found from their experiences. They have tripped, fallen, stepped aside but most importantly, learnt, stepped up to the plate and contributed immensely to the fabric of First Nations arts and communities. 
Guildhouse, is a place that creatives go to for advice, for guidance, for knowledge. It is Guildhouse's predominately non-First Nations artists, members and community who can benefit from the advice on the subject. In turn, First Nations people can benefit from the collective being more knowledgeable on the subject.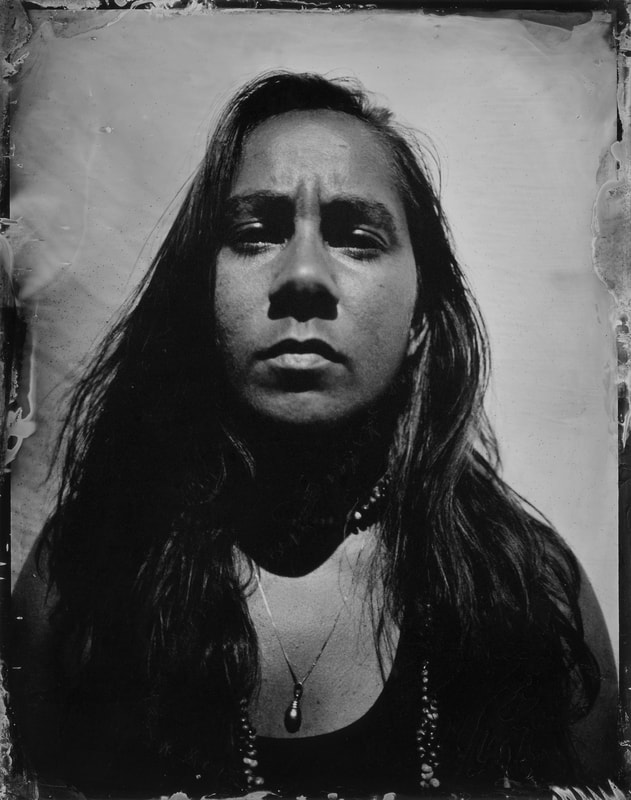 Coby Ann Edgar is a Larrakia, Jingili, Anglo, Filipino, queer, cis-woman from Darwin. She is currently the curator of Strategic Projects, First Nations at the Powerhouse Museum. With over 10 years' experience working in government positions across education, galleries, and museums she is invested in how First Nations and non-First Nations people work together across industries, especially the arts sector. 
The Guildhouse reVision Program has generous seed funding from the Day Family Foundation.
The program was developed in 2020, with support from the Australian Government through the Australia Council, its arts funding and advisory body and Creative Partnerships Australia.
Images (L-R): Installation view of the section titled 'Transformation' in the Everywhen exhibition. Ronnie Tjampitjinpa, Two Women Dreaming, 1990, 150.2 x 182.4 cm (centre of wall display) in conversation with installation of coolamons. Photograph courtesy of Harvard Art Museums; Image supplied by Elverina Johnson; In the Papunya Tula Studio in Kintore, Walungurru NT, senior women's collaborative work for the Desart Art Centres on Screen Program. Image supplied by Carmel Young; Image supplied by Will Stubbs; James Tylor, Vanished From an Untouched Landscape 4, 2018 Inkjet print on hahnemuhle paper with hole removed to a black velvet void , 50x50cm. Image courtesy the artist.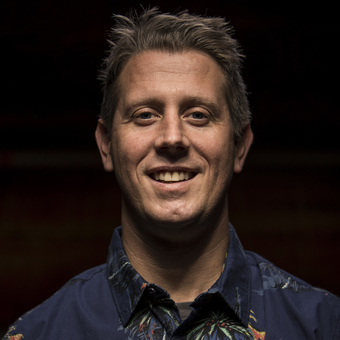 James Dodd
Built Environment, Installation, Outdoor, Painting, Public Art, Sculpture, Teaching, Wall Work.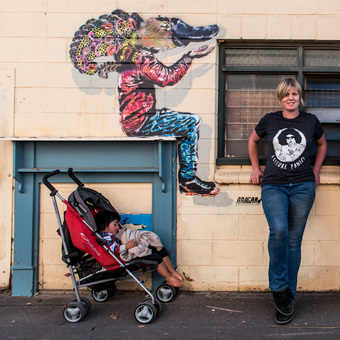 Fran Callen
Drawing, Illustration, Mixed Media, Painting, Public Art, Teaching, Wall Work.