ABOUT YOU
You will have reasonably strong digital confidence; this mentorship is a top up of your foundational knowledge and skills that support your creative practice and encourage growth and sustainable business practices.
You will have a specific and realistic goal in mind that the right mentor can help you achieve, either one-on-one (in person or zoom) or as part of a small group (online webinar).
For example:
Develop a targeted digital marketing strategy to increase your online presence and reach;

Develop the branding strategy of your business to assist in the commercialisation of your practice;
Learn tips and tricks within software such as Adobe Creative suite to layout existing documentation for a project pitch or job (e.g. a public art submission);

Enhance your understanding of video editing software and motion graphics, or ways to incorporate video into your online presence;
Design a suite of marketing collateral to launch a new collection, or upcoming exhibition;

Learn about SEO and how to improve your website copy to include keywords, how to undertake keyword research and evaluate using analytic tools;
Create a media kit and publicity campaign and how to approach media for press coverage;

Evaluate your existing template website (e.g. Squarespace or WordPress) or how to best start a new one
Please note for the purpose of this program, the term mentorship refers to a short-term period of learning (up to four hours) directly from a digital expert. Applicants will be shortlisted on basis of need and the clarity of their (specific and realistic) goals. The mentorship must be completed by the end of 2022.
KEY DATES
Applications open: Monday 25 July 9am
Applications close: Monday 12 September 9am ACST
APPLICATION TIPS
Hover the mouse over each question and helpful information will appear to the right.
Prepare the relevant text in a separate document and copy and paste into the application form, this will allow greater preparation time and ensure that you have a copy of your application form for your records.
Applicants will receive an email confirming the submission of their application – if this notification is not received the application has not submitted correctly
Once you have submitted the form changes cannot be made to an application.
MORE INFORMATION
Please direct project and application enquiries to Program Producer Samantha Faehrmann – samantha.faehrmann@guildhouse.org.au
08 8410 1822
Applications are accepted only from Guildhouse Accredited or Community Members.
Offering shorter mentorships has allowed Guildhouse to make them available to more artists which is great. I feel it was also more flexible than other longer, mentorships which perhaps require more tangible outcomes or bigger projects/ideas. It was the perfect way to gain some really useful and practical knowledge from a prominent industry member to help me progress my career without needing to have huge plans or produce a whole new body of work.
My amazing mentor Lauren went above and beyond and was very supportive. Although our mentorship has come to an
end, our relationship continues today and we often seek each other's advice and wise words as we move forward with our own businesses. The development of my website would not have been possible without the ongoing help from Lauren and the mentorship from Guildhouse.

The Guildhouse reVision program has generous seed funding from the Day Family Foundation.
The program was developed in 2020, with support from the Australian Government through the Australia Council, its arts funding and advisory body and Creative Partnerships Australia.
Images (L-R): Rosina Possingham, Mapping the Parklands. Photograph George Graetz.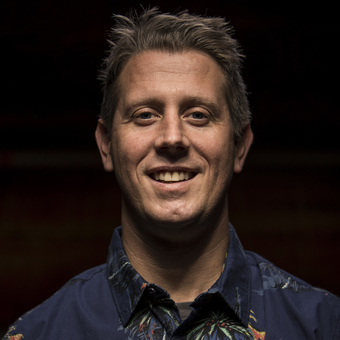 James Dodd
Built Environment, Installation, Outdoor, Painting, Public Art, Sculpture, Teaching, Wall Work.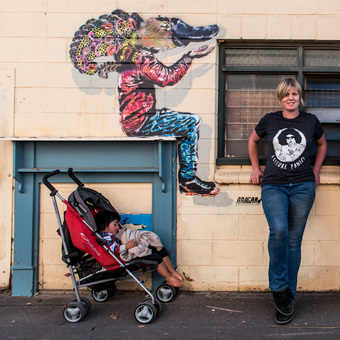 Fran Callen
Drawing, Illustration, Mixed Media, Painting, Public Art, Teaching, Wall Work.