Image: Rita Kellaway, Mellifluous, 2019. Photograph: Michael Kluvanek.
Rita Kellaway was flourishing in her creative practice when she graduated in 2018 but when it came to building a sustainable career as a glass artist, Rita had some questions. She found herself asking, 'How do I become recognised by high end galleries? How do I expand to overseas markets?' and more.
To help answer these questions and to observe the studio life of a successful artist in her medium Rita undertook a CATAPULT mentorship with internationally renowned, kiln-formed glass artist Lisa Cahill.
We interviewed Rita about her mentorship and the impact it has had on her practice so far.
Describe your practice.
I create functional and sculptural objects in glass using kiln-forming and casting processes. In particular I am inspired by ancient geological formations and processes and like to explore creating different forms and mark making in glass by mimicking some of these processes such as metamorphism, sedimentation and erosion.
What were your aims for your practice when you applied? Did they change during the course of the mentorship?
My main aims have been around how to create a sustainable business as a glass artist as well as setting up my home studio and this continued to be my main motivation throughout. Being able to learn from people who have made a sustainable practice themselves is extremely powerful.
How did you decide on and approach your mentor?
Lisa met all of my criteria:
work I admired,
a long-term successful art practice in kiln-formed glass (20 years), and
a willingness to share expertise – evidenced through running workshops in business related areas.
Firstly, I emailed her and then arranged a time to call and speak to her. I called Lisa and spoke to get a feel of whether she would be a good match with my aims.
What aspect of your mentorship has had the biggest impact so far?
Spending direct time with Lisa in her studio and visiting studios of other successful glass artists in Canberra and Sydney has enabled me to develop a clear business plan and to further my studio set up which is now almost complete.
Fortnightly telephone catch ups with Lisa over a period of many months has provided me ongoing support as various opportunities and challenges have arisen.
What advice would you give artists who are considering undertaking a mentorship?
Think carefully about what you are seeking from the mentorship. I think a combination of intensive time with your mentor at the beginning is great as you establish a solid relationship that can survive a long distance, like me. Setting a specific time to catch up with my mentor post that period has worked very well.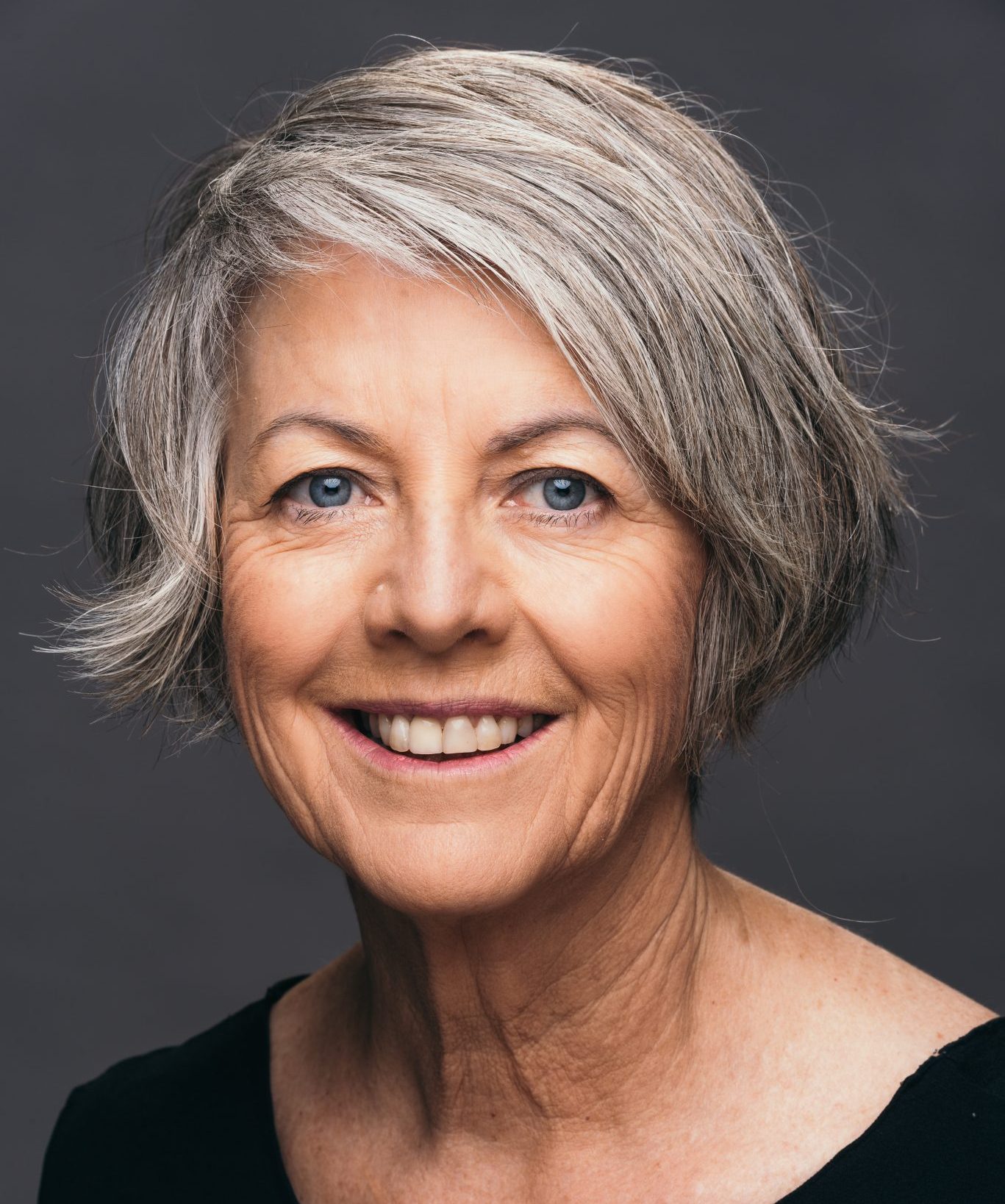 Image: Rita Kellaway. Photograph: courtesy Helpmann Academy.
Rita Kellaway
Rita Kellaway specialises in kiln-formed and cast glass, having recently graduated with a Bachelor Degree in Visual Art (Glass) from the University of South Australia (UniSA) where she was awarded the Harry P Gill Memorial Medal for the most outstanding 2018 Graduate in glass, ceramics or jewellery & metal. During her degree studies, Kellaway also studied at the Alberta College of Art and Design, Canada, as part of an international exchange program.
Kellaway explores movement and mark making within glass to create abstracted representation of Earth's immense and ancient geological forces. Her recent Labyrinthine Series was inspired by ancient mountain and rock formations of the world, and she aimed to utilise the materiality of glass to evoke sensations of wonder. Simulating rock forming, geological processes (sedimentary, igneous or metamorphic) creates labyrinthine marks within the glass. These indexical signs of ancient geological processes are contrasted with symbols of human intervention in the form of a functional object.
She plans to expand her practice with the use of 3D printing and scanning techniques to cast imagery of rock formations within glass.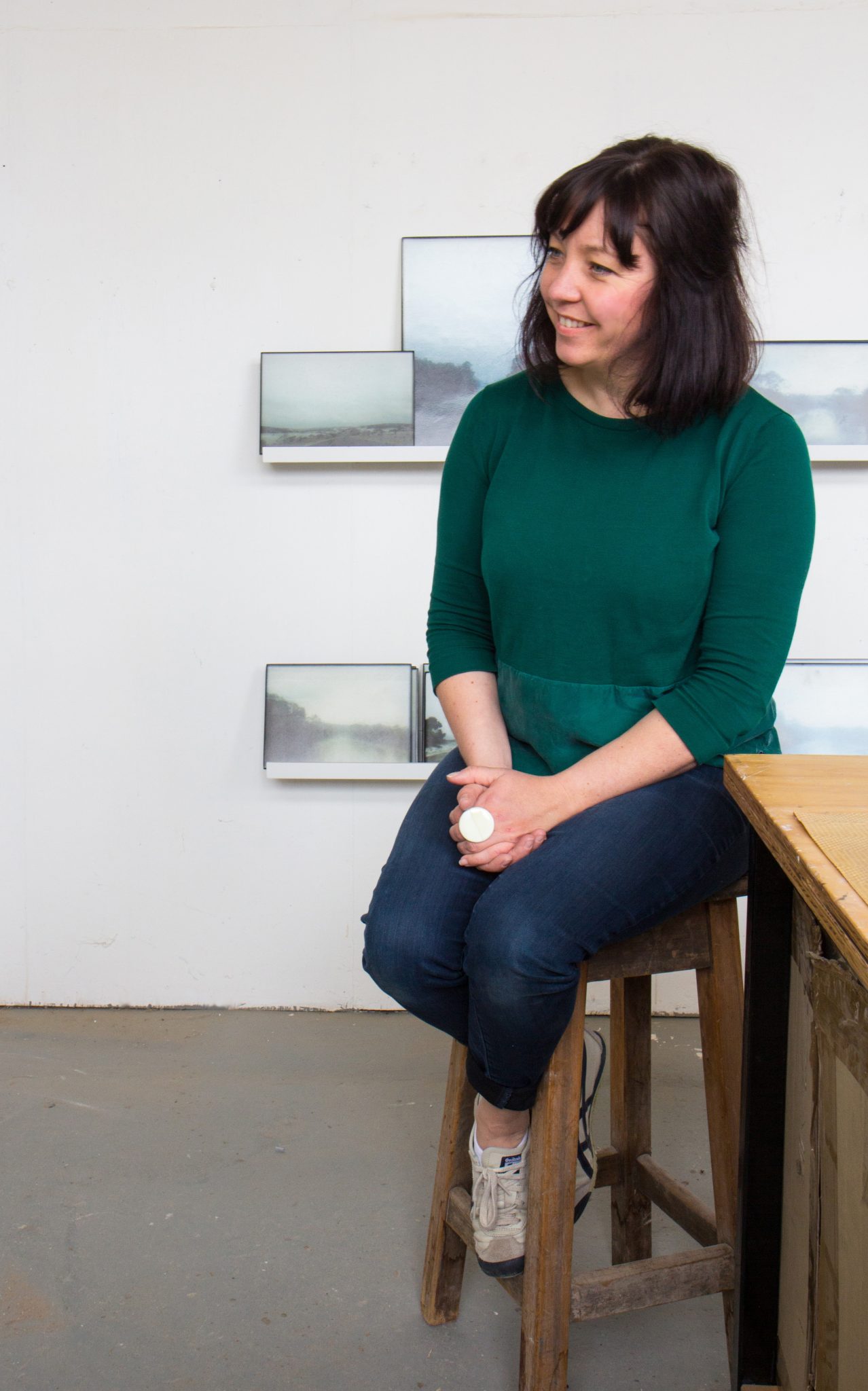 Image: Lisa Cahill. Photograph: Wendy Dawes.
Lisa Cahill
Lisa Cahill has been working with glass for over twenty years. Exhibiting regularly nationally and internationally she has been awarded numerous grants and prizes including Australia Council for the Arts New Work Grants in 2002, 2007 and 2010 and the Bullseye By Design Award in 2001. Her work has been featured in several international publications including Australian Glass Today by Margot Osborne 2006, Australia; Contemporary Glass by Blanche Craig 2008, UK and the Neus Glass Review 34 in 2013.
Her work can be found in the National Art Glass Collection, Wagga Wagga Regional Art Gallery, NSW, the Ebeltoft Glass Museum, Denmark, the Northlands Creative Glass Collection, Lybster, Scotland and the Kaplan/Ostergaard Glass Collection, Palm Springs Art Museum, California, USA.
Cahill's glass installations create a discourse about the Australian landscape and her affinity with it, often entwined with her Danish heritage. Inspired by both the natural world and the transitory nature of the urban experience, Cahill's dreamlike images invite viewers to draw associations with their own remembered landscapes, resulting in a meditative and emotional response.
Working on a variety of scales and by breaking the works into a series of panels allows Cahill to make work for both internal and external domestic settings as well as large public artworks.