Image: Chelsea Farquhar, Fluttertongue, Adelaide Festival Centre, 2022. Photograph Sia Duff.
The Guildhouse Collections Project
Chelsea Farquhar
Fluttertongue
Presented in partnership with Adelaide Symphony Orchestra and Adelaide Festival Centre.
1 – 31 August 2022
This artwork can be seen on the outdoor screens at the entrance to the Adelaide Festival Centre, King William Road.
Chelsea Farquhar's interests lie in responding to the performative rituals and historic importance of the Adelaide Symphony Orchestra (ASO) and their archive. Utilising sculpture, performance and video to highlight moments of exchange and collaboration, Farquhar is researching the ASO as a living collection, including sheet music, performance brochures and posters, instruments, architecture and the players themselves.
Taking its name from the wind instrument technique used to produce a distorted vibration, Fluttertongue is a playful body of work that considers excess, pomp and the flamboyance of rituals. Through the creation of contemporary interpretations of historic dress, Chelsea has created abstracted scenes that exist out of time inspired by how the ASO carry the past into the present.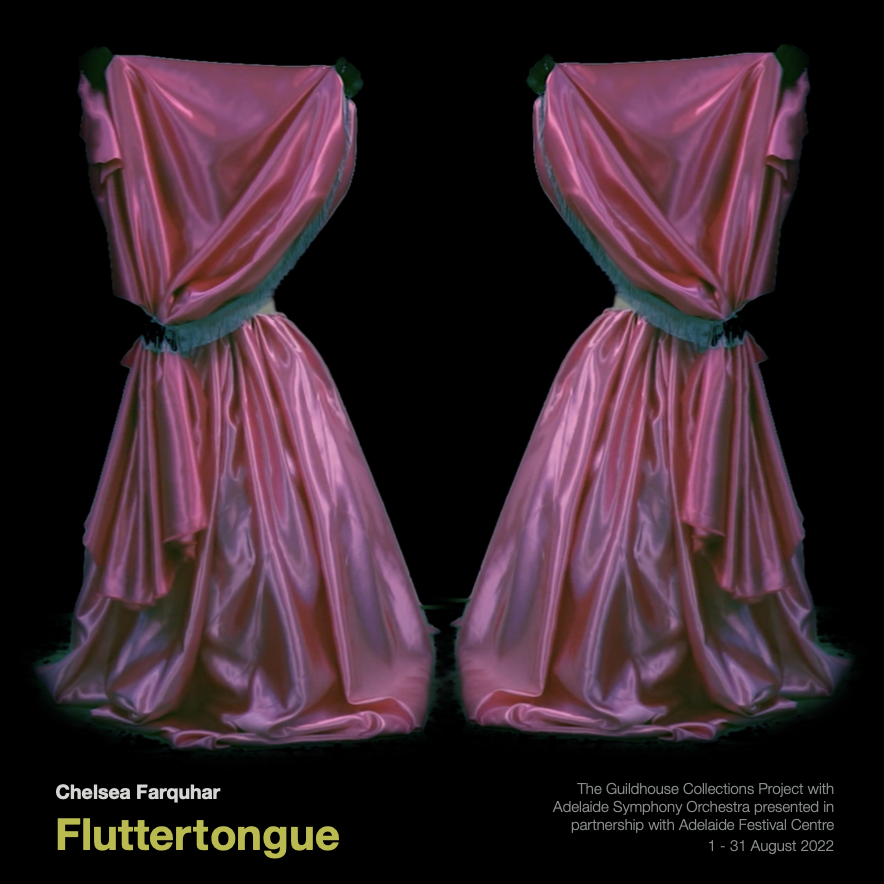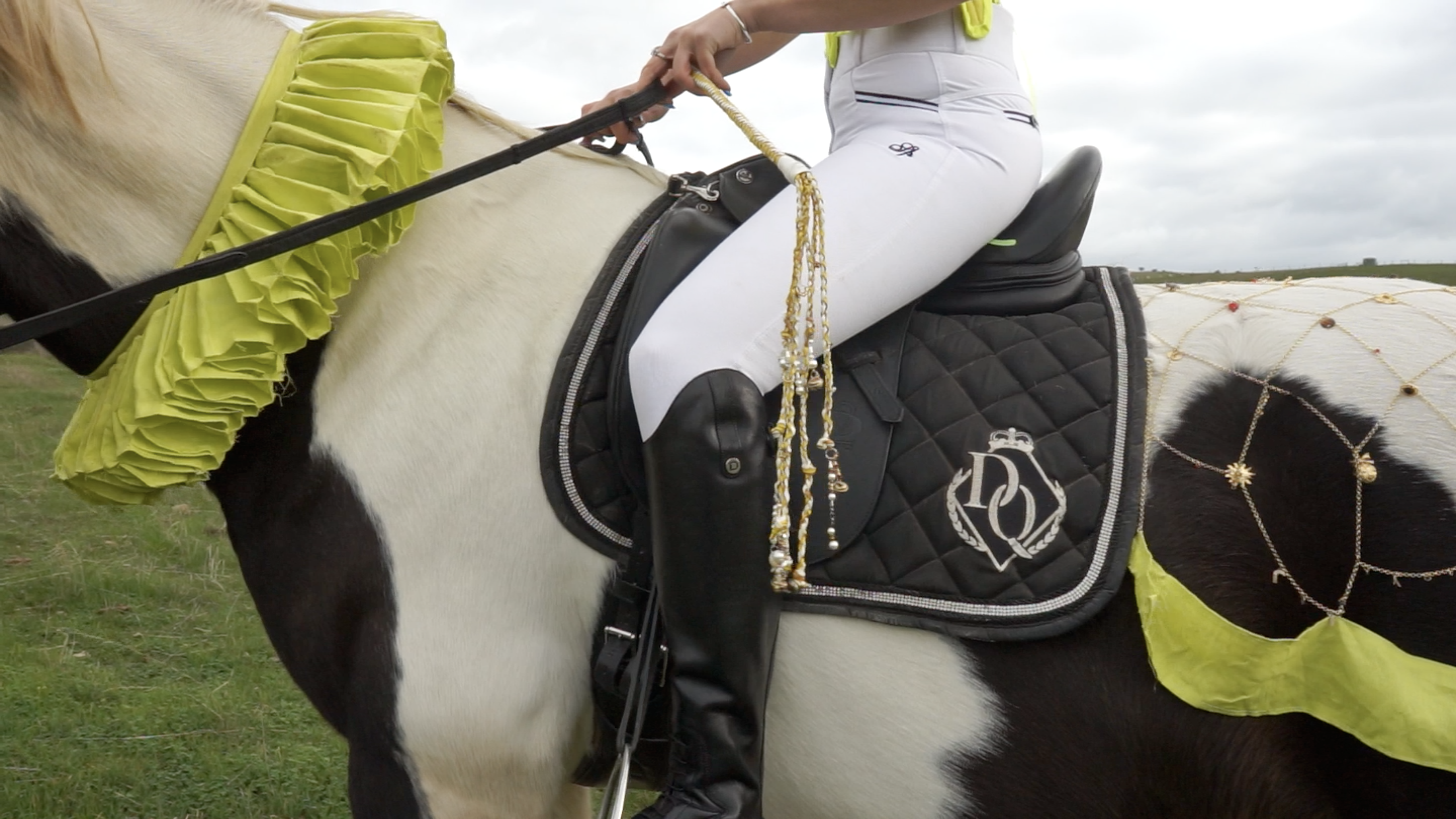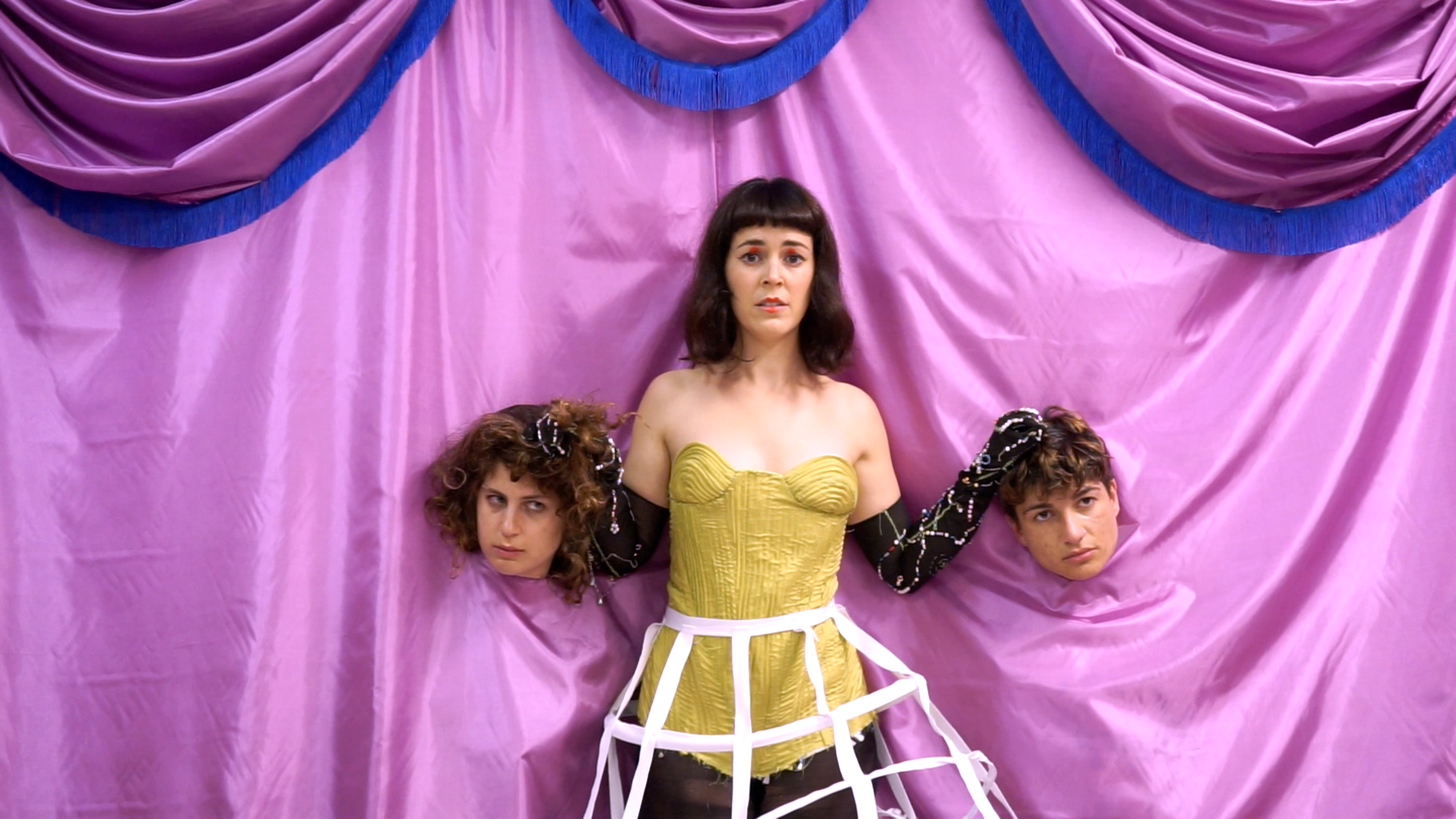 Images: Chelsea Farquhar, Fluttertongue (stills), 2022, digital video, images courtesy the artist
The Collections Project: Adelaide Symphony Orchestra with Adelaide Festival Centre
Following on from the inaugural partnership in 2020 between Guildhouse and the Adelaide Symphony Orchestra and the Adelaide Festival Centre, the 2021 The Collections Project connects visual artists with musicians and composers, and public cultural spaces to result in the creation and presentation of new digital artwork. Situated within the Adelaide Symphony Orchestra a South Australian visual artist or artist team will undertake research and create new media-based work in response to the ASO as a 'Collection' – potentially comprising the ASO archives, Composer in Association and key members of the orchestra. The new work will include a digital outcome, and will be presented at the Adelaide Festival Centre external screen as part of SALA 2022. A digital catalogue, in addition to digital documentation of the project and its creative processes and outcomes, will accompany the exhibition.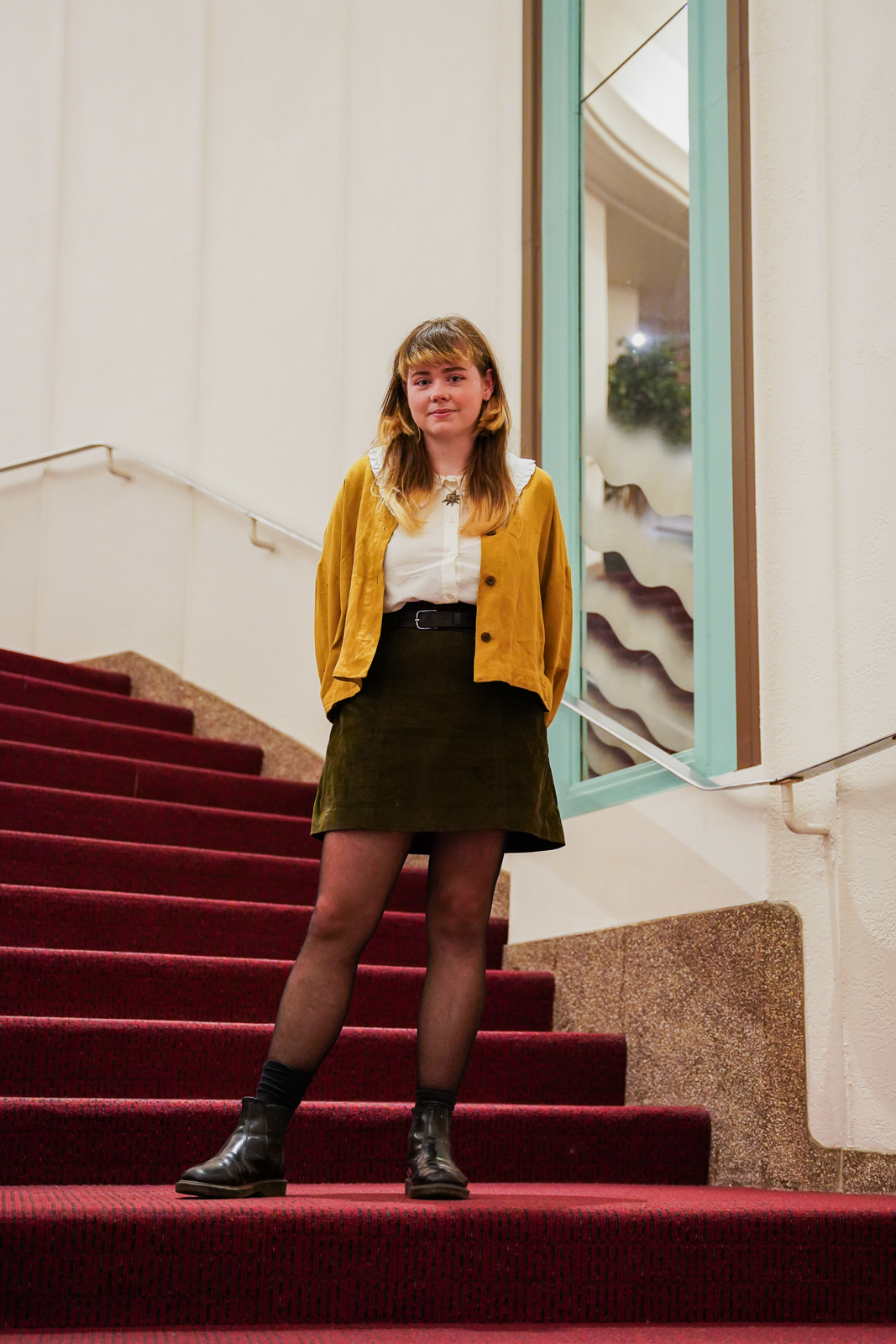 Chelsea Farquhar at Adelaide Symphony Orchestra. Photograph Lana Adams.
Chelsea Farquhar
Chelsea Farquhar is a south Australian based emerging artist who utilises sculptural and performative outcomes to highlight moments of exchange and collaboration.
Farquhar graduated with first class honours from the Victorian College of the Arts in 2020 where she received the West Space Window Exhibition award to exhibit in 2021. In 2017 Farquhar graduated with a Bachelor of Fine Arts from Adelaide Central School of Art and in 2018 received a Carclew Fellowship to undertake travel to the Scottish Sculpture Workshop and to New York, USA for a residency and mentorship opportunity. Chelsea is currently a studio artist at ACE experimental contemporary and in April of 2022 undertook a residency at Watch This Space gallery in Alice Springs NT.
As a performer Farquhar has worked for various collectives including APHIDS during Howl at the Art Gallery of South Australia for the 2020 Adelaide Biennial Monster Theatres. Farquhar undertook the 2018 Queer Development Program: Stephen Cummins Workshop Intensive at Performance Space in association with PACT Centre for Emerging Artists, NSW and has performed for 110% collective during the 2018 LiveWorks Festival at Carriage works NSW. In 2021 Farquhar undertook a Clowning mentorship with clown and actress Britt Plummer at Rumpus theatre funded by Adelaide Central School of Art