Honor Freeman, Soap Score (detail), 2016, slipcast porcelain, 3.5 x 156 x 158 cm, 656 components. Photograph Craig Arnold.
The Collections Project is a collaborative project between Guildhouse, the Botanic Gardens of South Australia, Flinders University Art Museum and the Art Gallery of South Australia.
This unique project provides artists the opportunity to research an area of one of the institution's collections and develop new work for exhibition. Championing the art and artists of our time while celebrating our cultural, historic and scientific heritage, The Collections Project has the demonstrated ability to provide new audience experiences while delivering long-term benefits to the artistic and career development of participating artists.
Being able to respond to AGSA's collection is an incredible privilege. The project has allowed me to explore new directions within my work whilst working with the support of a phenomenal team of people. The Collections Project is one of the most challenging and rewarding projects I have done.
Zoe Kirkwood
Not only was The Collections Project a huge boost for the visibility of my work, and an amazing opportunity to connect with very insightful people; it allowed me to redirect my work with guidance and feedback which gave me the confidence to create something I had not originally envisioned. I feel unbelievably lucky and grateful for this opportunity.
Kate Kurucz
Explore The Collection Projects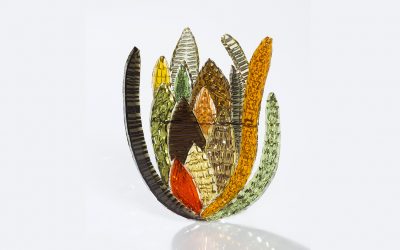 The Collections Project Kath Inglis Museum of Economic Botany 2019 PVC has been the dominant material used by Adelaide-based contemporary jeweller Kath Inglis for over 15 years. She has developed and mastered techniques that elevate the material, creating jewel-like...
The Collection Projects Events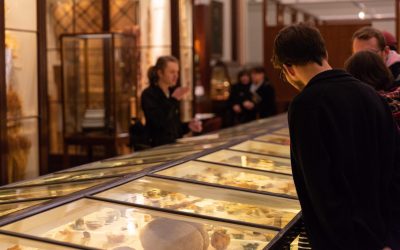 The Collections Project, Museum of Economic Botany viewing Tue 15 January 2019 10:00am - 11:00pm Pricing: All: free Location: Museum of Economic Botany, Adelaide Botanic Garden North Terrace, Adelaide Presenter: Tony Kanellos Curator, Santos Museum of Economic Botany;...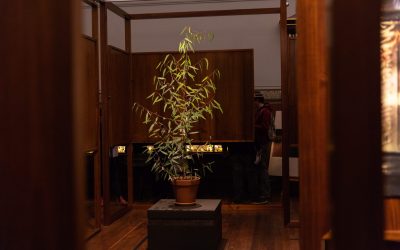 The Guildhouse Collections Project with the Botanic Gardens and State Herbarium of South Australia 2019 provides artists with the opportunity to research the Botanic Garden's extensive historical and living collections.  Beginning in February 2019, the research period...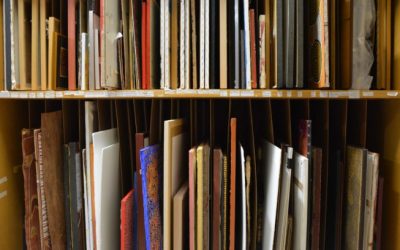 Tue 06 November 2018 10am - 11am Pricing: free Location: Flinders University Art Museum Presenter: Flinders University Art Museum and Guildhouse Bookings are no longer available The Collections Project: Flinders University Art Museum The Guildhouse Collections Project...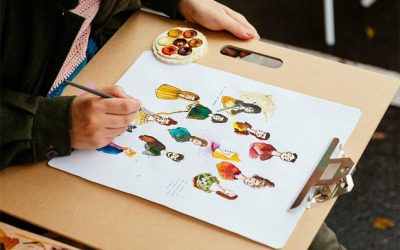 Fruzsi Kenez, live painting at George Street Piazza event by Norwood council, 2018. Photograph Andre CastellucciTime: 3 x 1.5 hour sessionsTue 14, 21 & 28 May 2019, 6:00 - 7:30 pm Pricing: $90.00 (Limited spaces) Location: Minor Works Building, 22 Stamford Court,...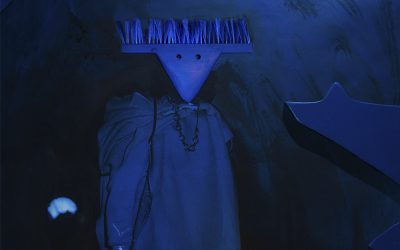 The Poet by IMMI (detail), 2017, Photographic digital print. Image courtesy the artist.Fri 3 May - Thu 13 June 2019 Location: City Library, Rundle Place, 77-91 Rundle Mall, Adelaide SA 5000Kobe's Drive Through collaboration Kaspar Schmidt Mumm and the IMMI collective...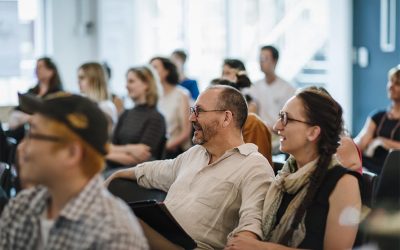 INFORM: Brave New World, 2019, ACE Open. Photograph Rosina Possingham.Sat 11 May 2019, 12:00 - 6:00pm Pricing: Guildhouse Members: $15.00. Non Members: $45.00 (The member cost of attendance covers simply costs for a light lunch, tea and coffee, afternoon snacks and a...