The Collections Project is a collaborative project between Guildhouse and South Australia's state institutions.
This unique project provides artists the opportunity to research an area of one of the institution's collections and develop new work for exhibition. Championing the art and artists of our time while celebrating our cultural, historic and scientific heritage, The Collections Project has the demonstrated ability to provide new audience experiences while delivering long-term benefits to the artistic and career development of participating artists.
Expressions of interest are now open for The Guildhouse First Nations Collections Project with the South Australian Museum.
Closing Monday 16 August, 9am.
The Collection Projects News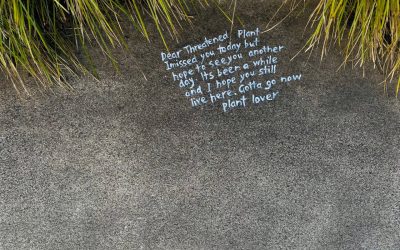 Saturday 21 August, 10.30am – 12pm Location: Santos Museum of Economic Botany, Adelaide Botanic Gardens Pricing: $15 Featuring: Visual artists Laura Wills and Louise Flahert The Guildhouse Collections Project with The Botanic Gardens and State Herbarium of South...
Images (L-R): Ray Harris, Untitled (pyre) work in progress, (detail), 2020, high definition digital video still. Image courtesy the artist; Kath Inglis, of uncertain value, 2019, installation view. Photograph Daniel Marks; Gail Hocking, Peripheral Disturbance: Wandering Between Worlds, 2018, installation view. Photograph Grant Hancock; Honor Freeman, Ghost Objects, 2019, installation view. Photograph Saul Steed courtesy AGSA; Dan Withey, 2015, installation view. Photograph James Field; Michael Kutschbach, Untitled, 2018 Archival print 01b & 01c: Untitled, 2018, Archival print. Image courtesy the artist; Robin Tatlow-Lord at The South Australian Museum, 2014. Photograph Guildhouse.