Wednesday 28 April, 11am
Pricing: Free
Location: Online via Zoom
Presenters: 2020 Guildhouse Fellow Sera Waters and Assistant Director, Artistic Programs AGSA, Lisa Slade with Q&A by Guildhouse CEO Emma Fey
Join 2020 Guildhouse Fellow Sera Waters and AGSA Associate Director, Artistic Programs, Lisa Slade as they discuss the impact of a Fellowship on an artist's practice. Learn more about what the Guildhouse Fellowship can do for your practice and how to shape your application for the best chance at success.
This session is followed by a Q&A with Guildhouse CEO, Emma Fey, responding to enquiries about current open call out of The Guildhouse Fellowship. Applications to the Fellowship close Monday June 14, 9am. All applicants are encouraged to discuss their application with Guildhouse Artistic Programs Manager Debbie Pryor before submitting.
Sera Waters' practice is driven by an investigation of truth-telling, informed by her own settler colonial inheritances, made manifest in home-craft, hand-based folk ingenuity, décor, pattern and textiles. Arcing from the historical evidence to contemporary manifestations, Waters casts light on these seemingly innocuous and unofficial objects as potent reminders of normalised traditions and hierarchies of gender and colonisation. As Waters explains, 'Led by a feminist ethics of care and literally taking matter into my hands, I transform matter to present alternative pathways into a more survivable future.'   
Sera is currently developing and creating new works as part of the Fellowship for presentation at AGSA in 2021. 
The Guildhouse Fellowship
The Guildhouse Fellowship, valued at over $50,000, will be awarded annually to one South Australian mid-career visual artist, craftsperson or designer. The Fellowship is generously supported by the James and Diana Ramsay Foundation and is presented in partnership with the Art Gallery of South Australia (AGSA). More information on The Guildhouse Fellowship and how to apply can be found here, with FAQ's here.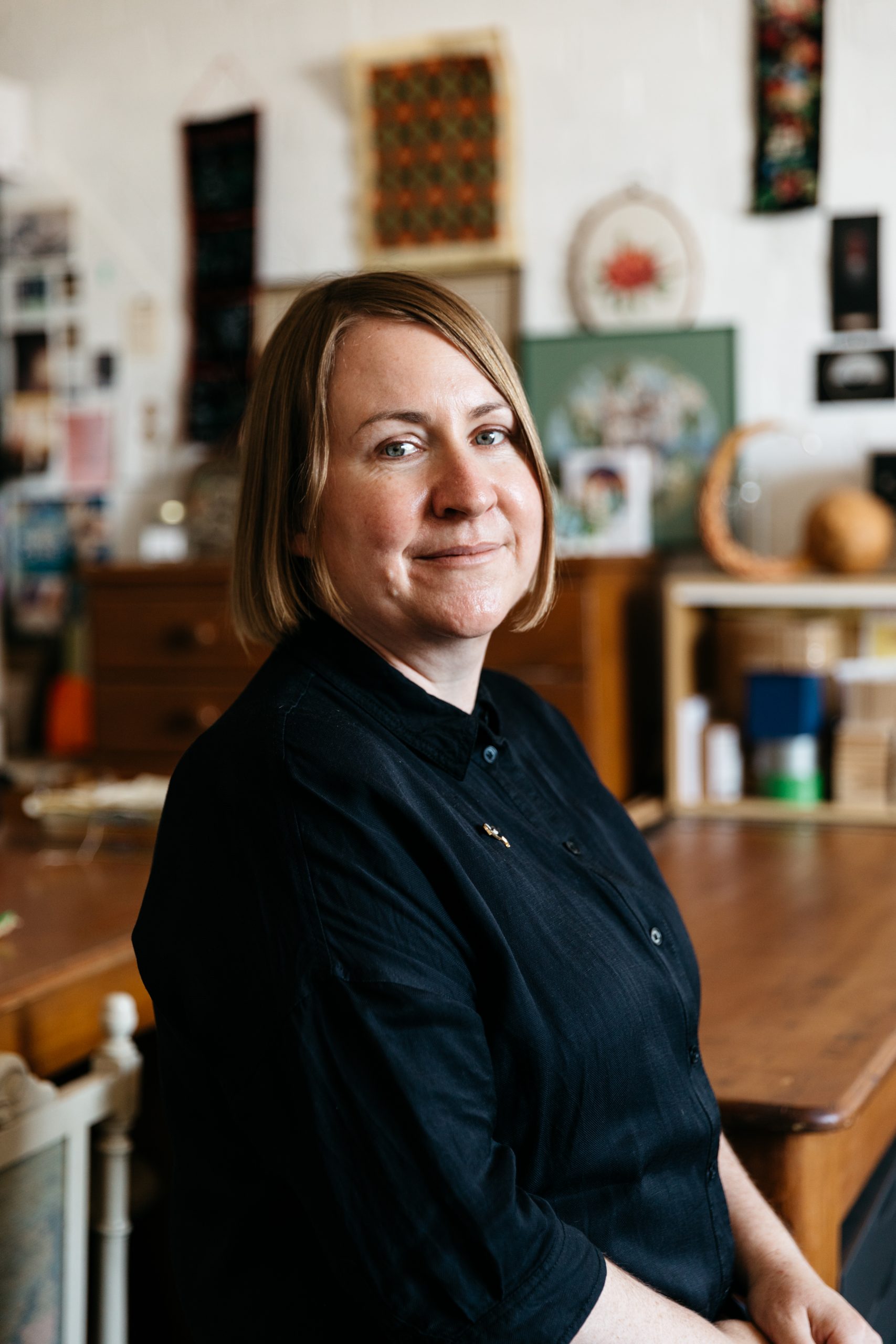 Sera Waters
Dr Sera Waters is an Adelaide based artist, arts writer and academic. Since being awarded a Ruth Tuck Scholarship in 2006 to study hand embroidery at the Royal School of Needlework (UK), Waters' art practice has been characterised by a darkly stitched meticulousness. Her embroideries and hand-crafted sculptures dwell within the gaps of Australian histories to examine settler-colonial home-making patterns and practices, especially her own genealogical ghost escapes. 
Major exhibitions include Dark Portals, at the Lawrence Wilson Art Gallery, University of Western Australia (2013), Sappers and Shrapnel at Art Gallery of South Australia (2016),and Going Round in Squares at Ararat Gallery TAMA (2019). In 2017 she was the recipient of the inaugural ACE Open South Australian artist commission, where she staged her solo exhibition Domestic Arts. This exhibition will tour South Australian regional galleries from September 2020 with Country Arts SA. 
 Her works are held by the Cruthers collection of Women's art, Ararat Regional Gallery, the Art Gallery of South Australia and private collections nationwide. Waters is a studio member of The Incinerator, Thebarton, lecturer at Adelaide Central School of Art, and is represented by Hugo Michell Gallery.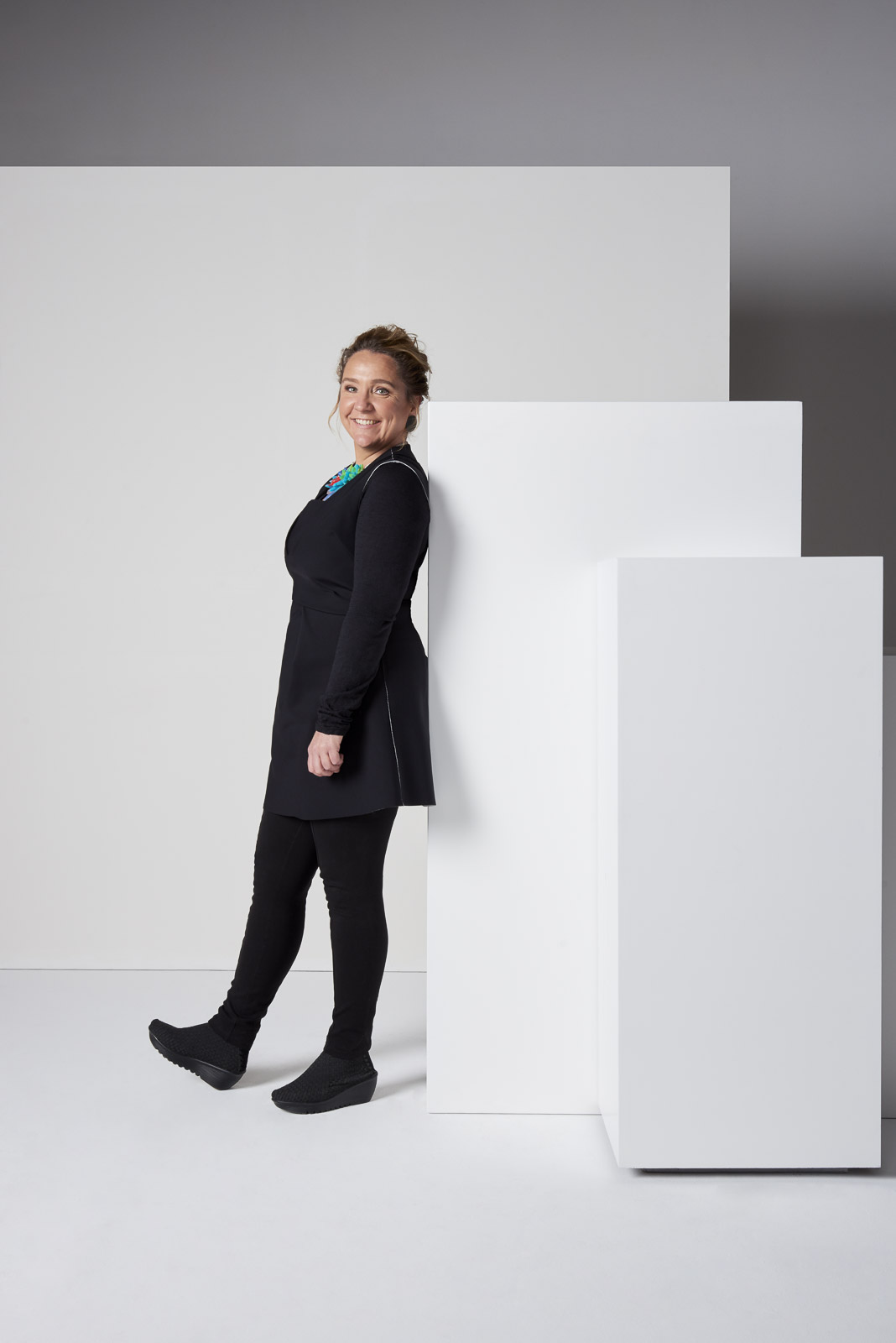 Lisa Slade
Dr Lisa Slade is Assistant Director, Artistic Programs at the Art Gallery of South Australia. Her recent curatorial projects include Quilty, a national touring exhibition that surveyed the work of Australian artist Ben Quilty; John Mawurndjul: I am the old and the new, a retrospective of Australia's premier bark painter; the 2016 Adelaide Biennial of Australian Art: Magic Object; and Sappers & Shrapnel: contemporary art and the art of the trenches. Several of these curatorial projects have been informed by her PhD research into Kunst and Wunderkammern culture, colonial collecting and contemporary art.

Images (L-R): Sera Waters in her studio, 2020, photograph Sia Duff; Sera Waters, 2020, photograph Sia Duff; Lisa Slade, photograph Saul Steed.