The Guildhouse Fellowship
The Guildhouse Fellowship, valued at over $50,000, will be awarded annually to one South Australian mid-career visual artist, craftsperson or designer.
The Guildhouse Fellowship is generously supported by the James & Diana Ramsay Foundation and is presented in partnership with the Art Gallery of South Australia (AGSA).
This fellowship is intended for artists who have moved beyond the early years of their practice; they have a distinct artistic expression, and seek an expansive opportunity to explore, research and create. It is awarded to artists who can demonstrate its instrumentality to their arts practice – and thus – their contribution to the ambition and artistic excellence of the visual arts sector in South Australia.
The fellowship offers a transformative opportunity for one mid-career South Australian visual artist each year, including $35,000 to support research and development, including the creation of new work. Delivered in partnership with AGSA the opportunity will include the presentation of new work at the gallery.
The establishment of this fellowship acknowledges the expanse of artistic talent in South Australia.
The Guildhouse Fellowship is critically important to the sustainability of artistic excellence in South Australia. This is a nationally significant opportunity for artistic development, enabling mid-career artists to push boundaries and contribute to our cultural conversation. AGSA is delighted to continue our partnership with Guildhouse and the James and Diana Ramsay Foundation to support this vital opportunity for South Australian artists.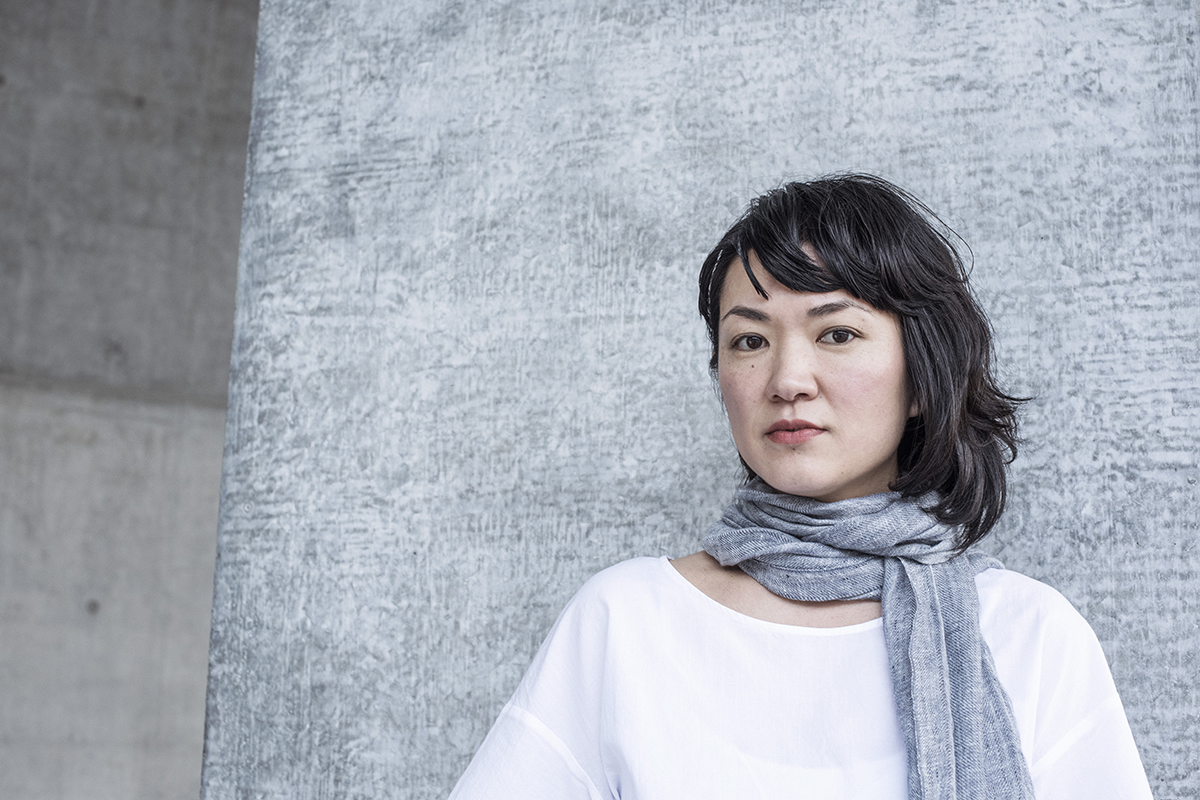 2023: Kyoko Hashimoto
2023 Fellow Kyoko Hashimoto is a Japanese-born artist, contemporary jeweller and critical designer. Kyoko utilises her multidisciplinary design practice to propose ethical and aesthetic challenges to the paradigms of material use in art, craft, design and industry. Working across critical and experimental craft and design, Hashimoto advocates for new kinds of sensory engagement with materials and positions her work as tools to examine human relations to ecology. Her work connects traditional Japanese aesthetics to contemporary Australian design with craftsmanship, conceptual thinking, and a keen awareness of socio-cultural context.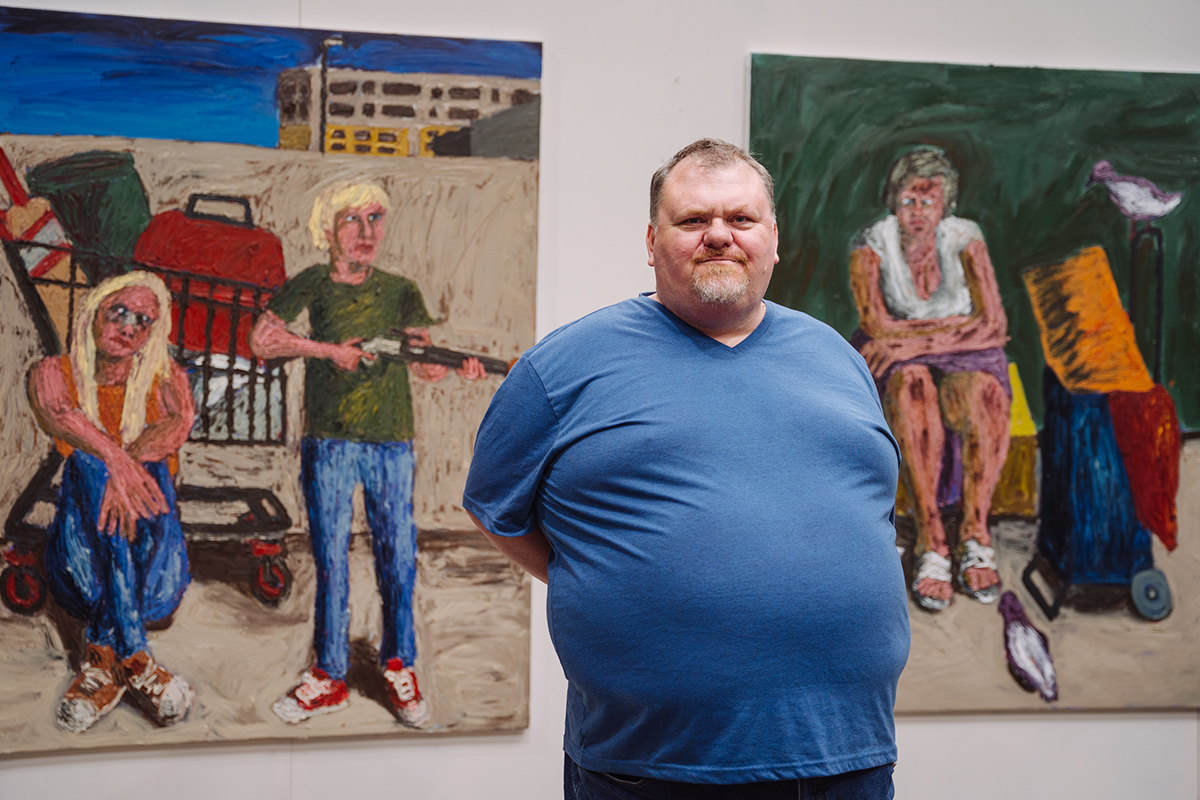 2022: Tom Phillips
2022 Fellow Tom Phillips paints from a place of personal experience, highlighting issues of social justice and capturing everyday experiences of loneliness, alienation, vulnerability and hardship. The subjects of his figurative paintings are often naked or stripped bare, set in domestic, urban and post-industrial surroundings and built up in gestural layers of oil paint and oil pastels. Phillips has participated in numerous group and solo exhibitions nationally and his works are held in private and public collections in Australia and New Zealand.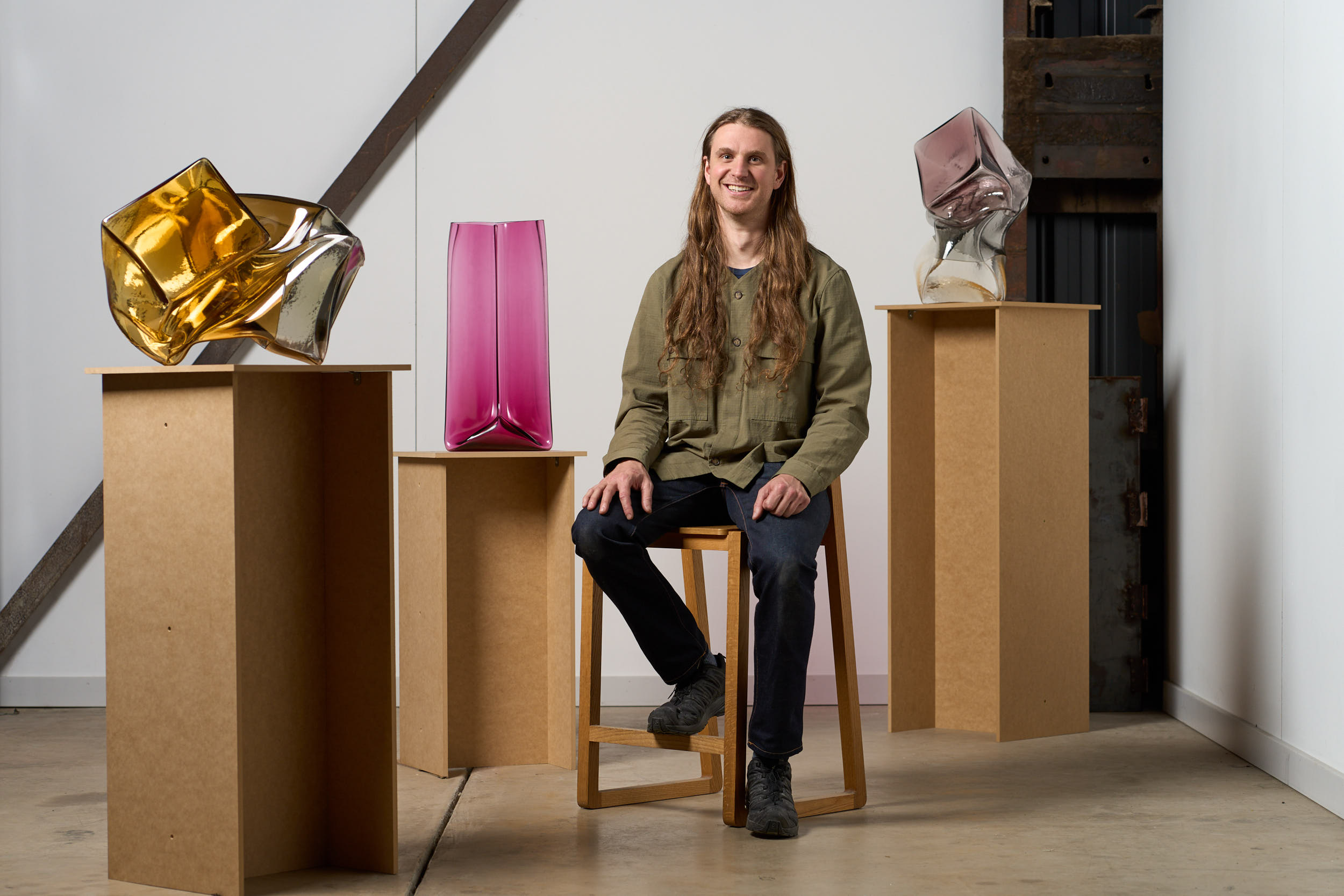 2021: Liam Fleming
2021 Fellow Liam Fleming is recognised for his unique sculptural objects which playfully test the constraints of glassblowing. Using a kiln to perform 'controlled demolition' of his work, he explores the complicated relationship between craft, art, design and architecture. A graduate of the prestigious JamFactory Associate program, Fleming is a finalist in AGSA's 2021 Ramsay Art Prize and has exhibited extensively including at Melbourne Design Week and, internationally, at London Design Week, Milan Design Week and in Berlin for Australia Now.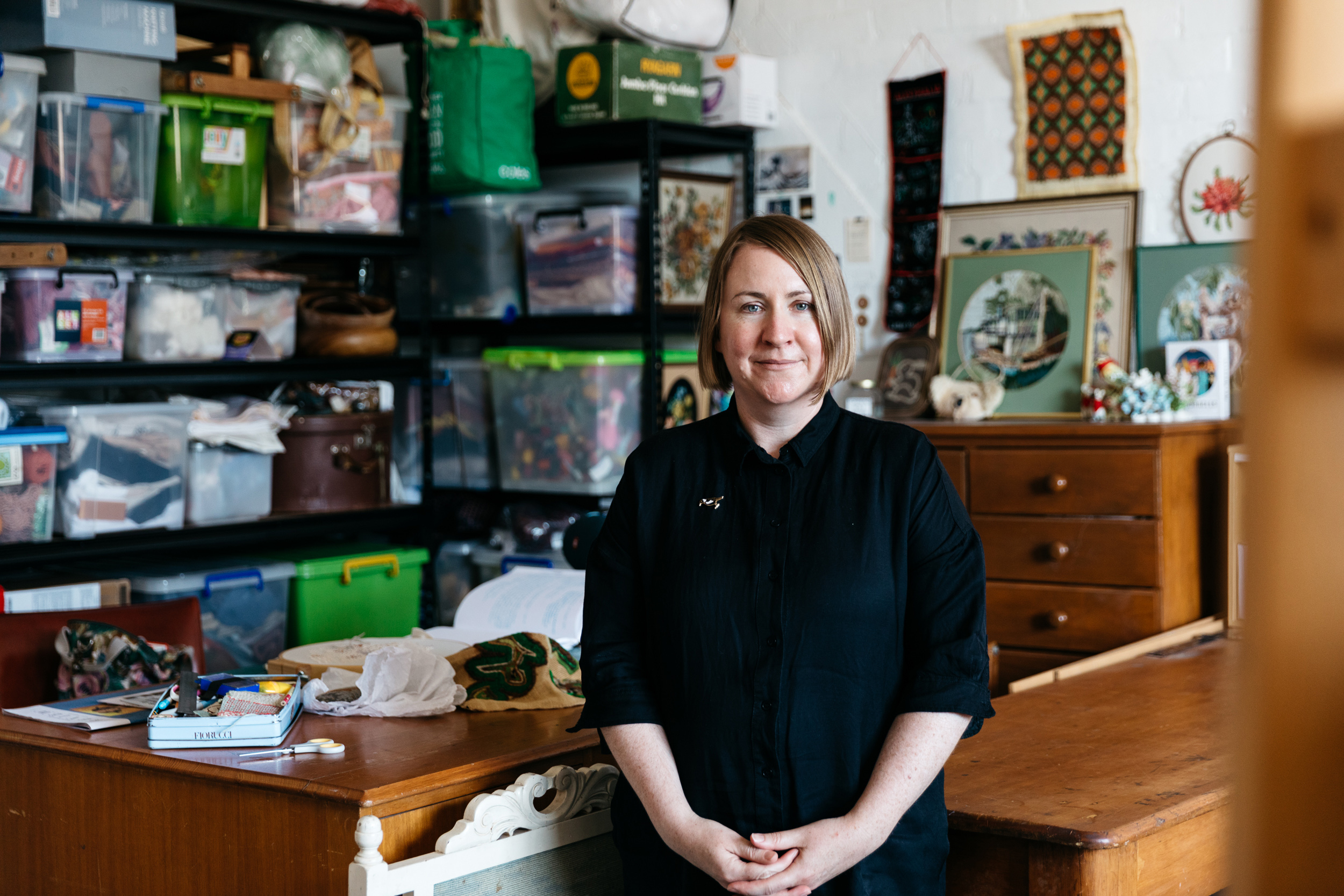 2020: Sera Waters
Sera Waters' practice is driven by an investigation of truth-telling, informed by her own settler colonial inheritances, made manifest in home-craft, hand-based folk ingenuity, décor, pattern and textiles. Arcing from the historical evidence to contemporary manifestations, Waters casts light on these seemingly innocuous and unofficial objects as potent reminders of normalised traditions and hierarchies of gender and colonisation. As Waters explains, 'Led by a feminist ethics of care and literally taking matter into my hands, I transform matter to present alternative pathways into a more survivable future.'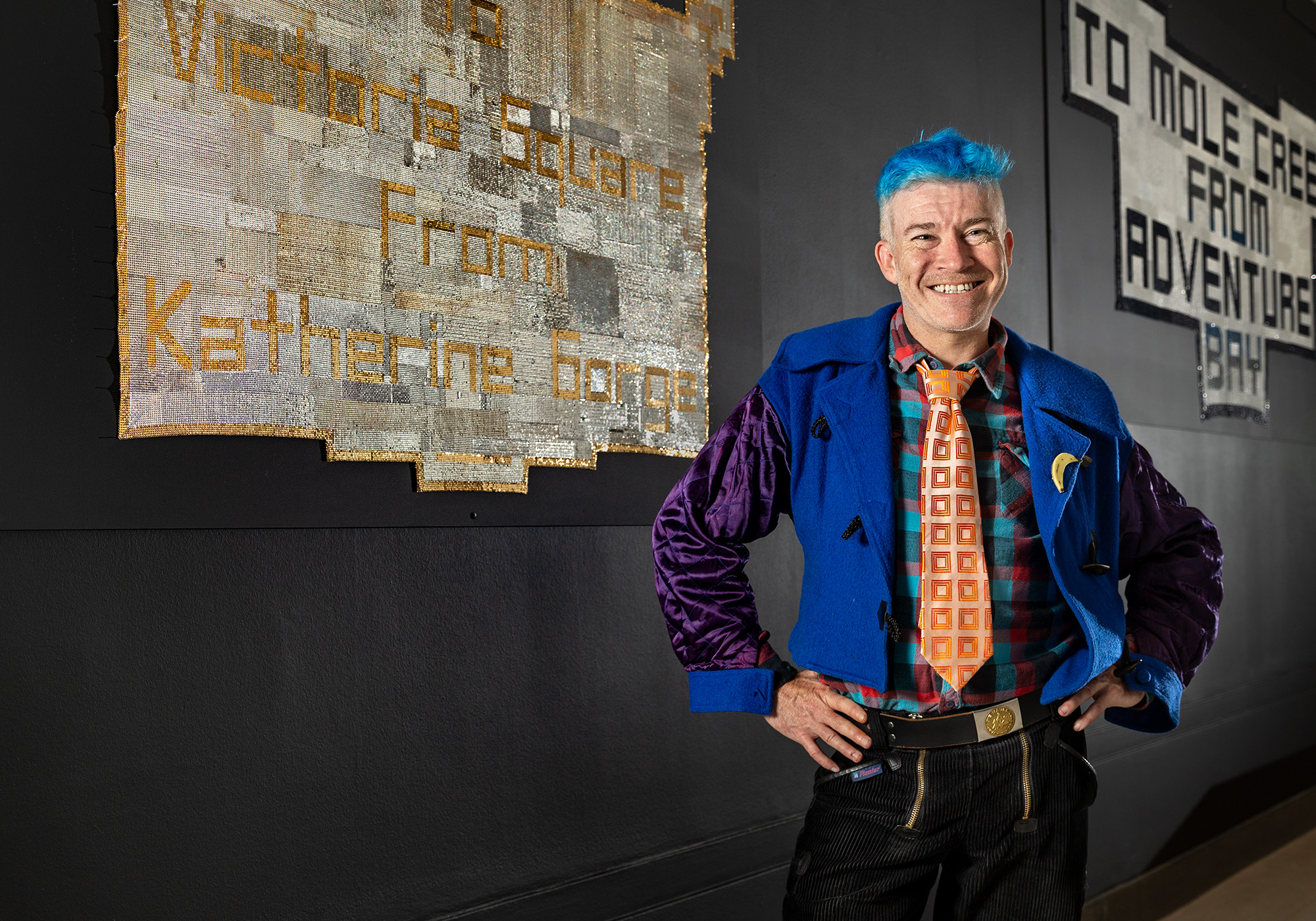 2019: Troy-Anthony Baylis
Nomenclatures
Nomenclatures explores the legacies of colonialism, migration and historical amnesia by literally weaving together the changing place names of South Australian towns. Troy-Anthony Baylis has researched the Nomenclature Act of 1917 and added another layer to the reading of the work through the embroidery of the Aboriginal place names in Kaurna language over the German and English names. In doing so he has reinstated the unceded lands in an act of typographic decolonisation.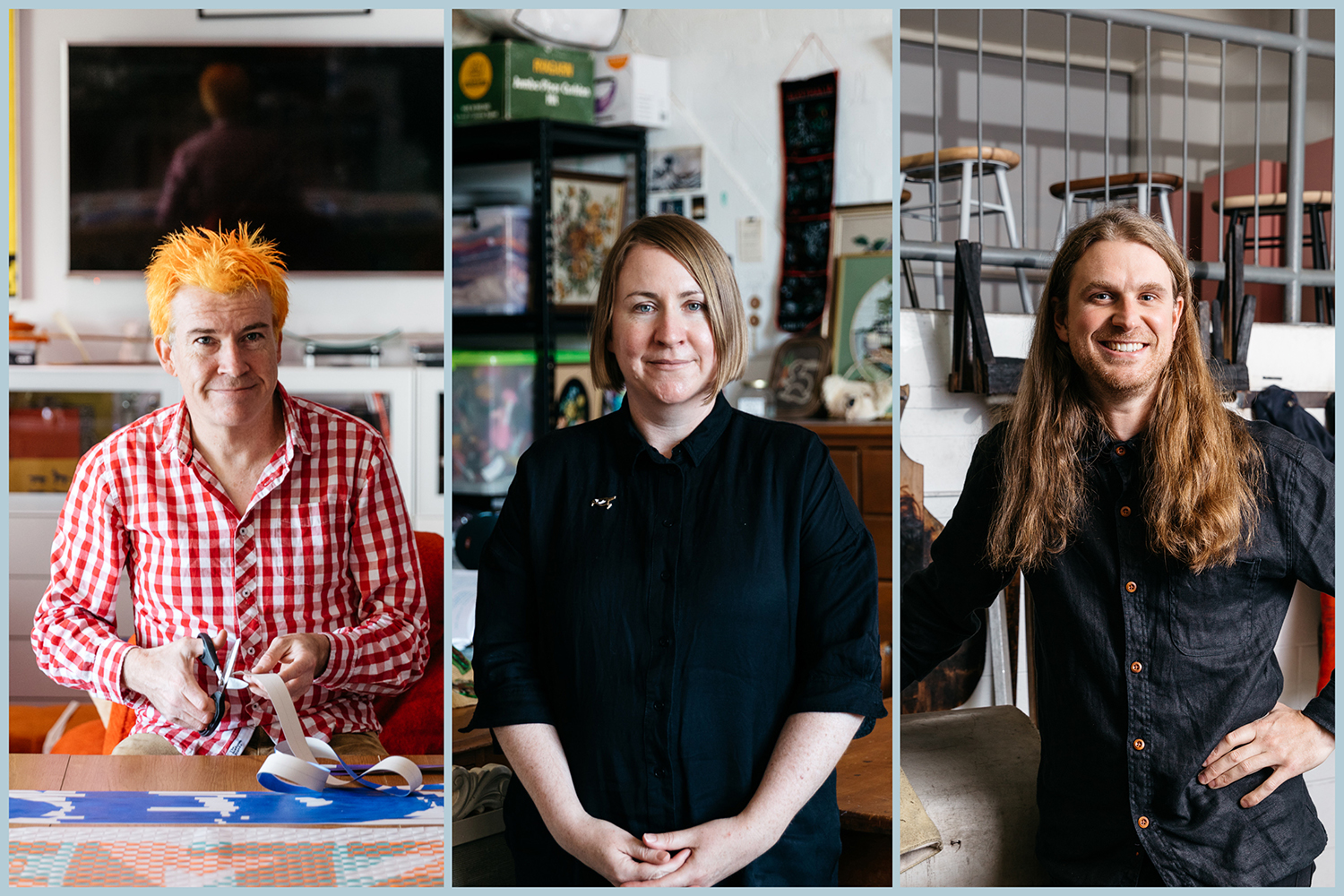 Fellowship In Conversation Event – 2023
Hear past and presenting Guildhouse Fellows – Troy-Anthony Baylis, Sera Waters and Liam Fleming – in an in-person panel discussion, exploring their experiences and the impact of the Fellowship on their practices.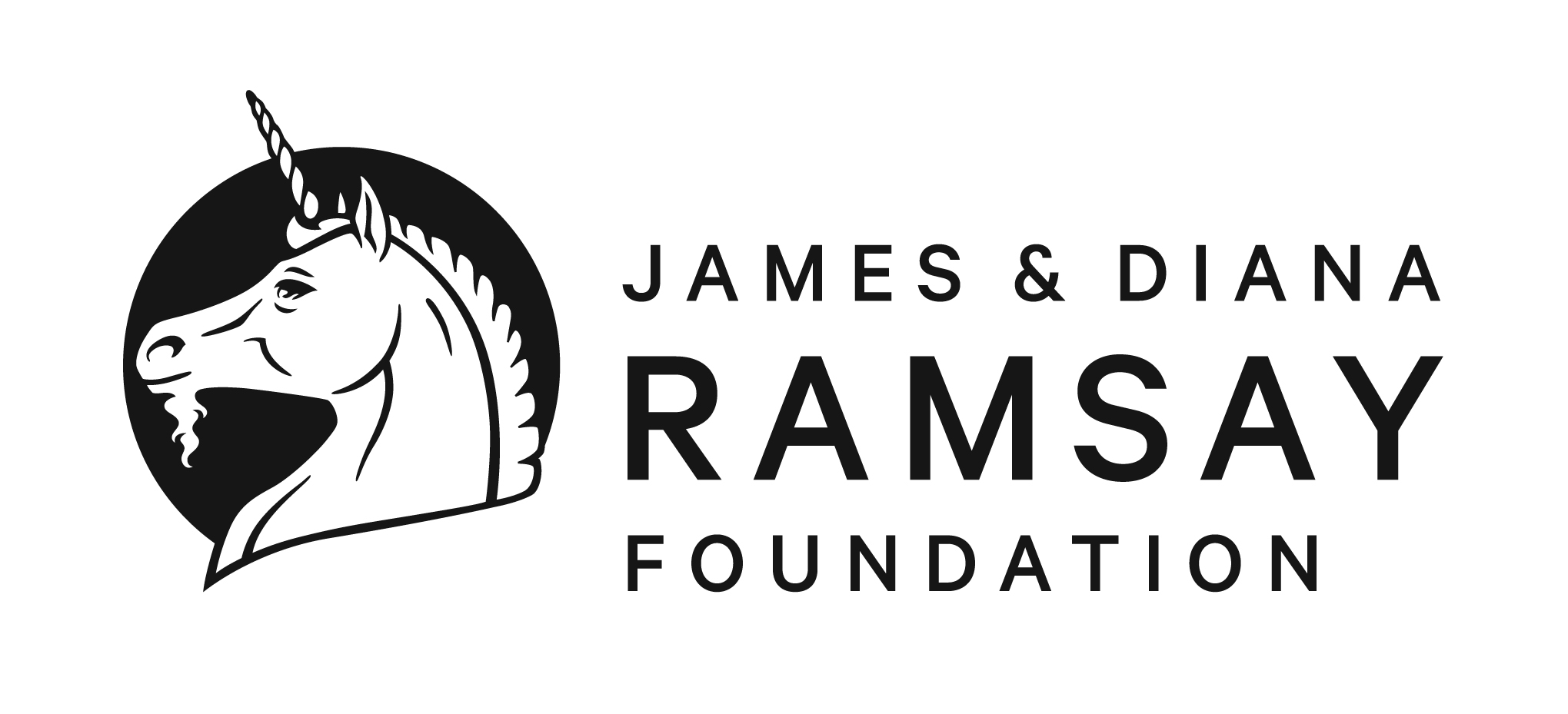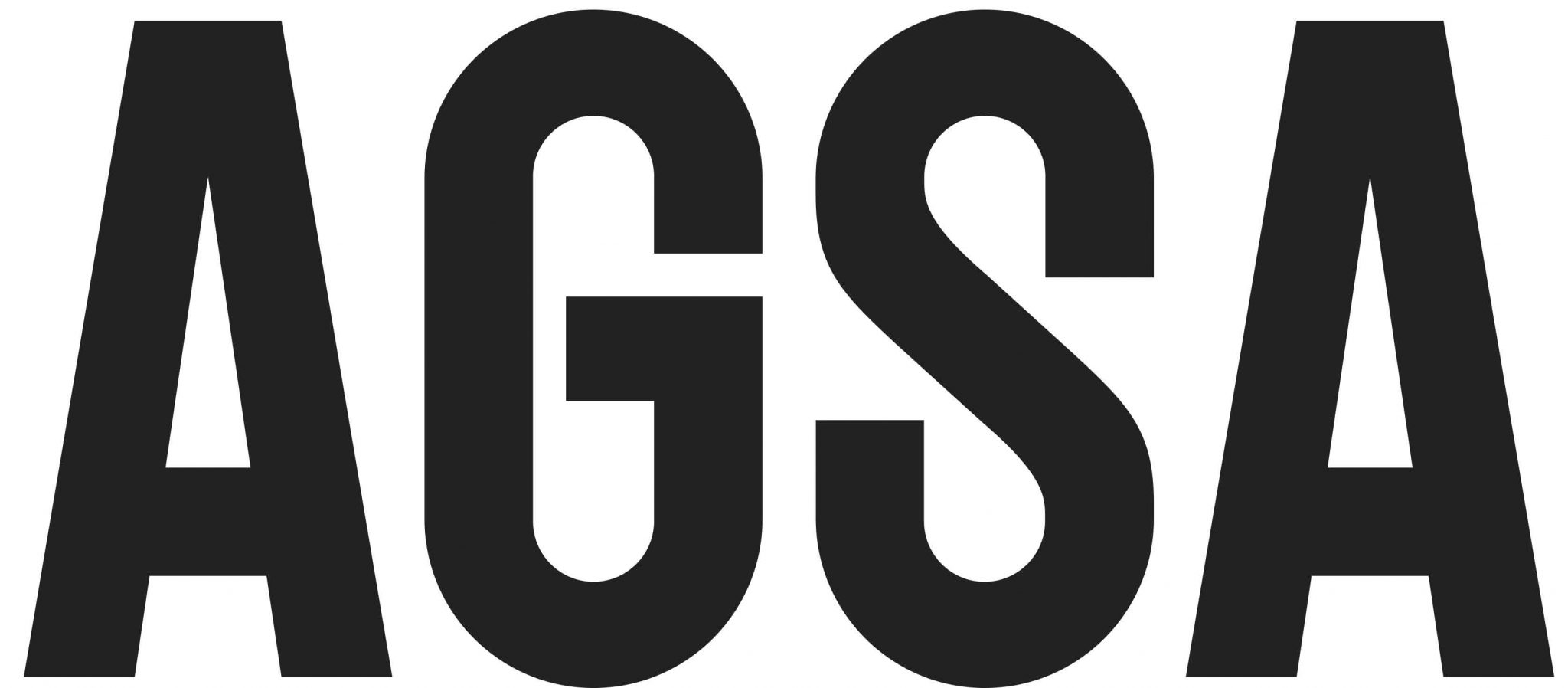 Images (L-R): Sera Waters, Survivalist Samper #3, 2022 (detail), photograph Grant Hancock; Kyoko Hashimoto, photograph Carine Thévenau; Tom Phillips in his studio, 2023, photograph Lana Adams; Liam Fleming featuring his work Light and colour, 2023, photograph Sam Roberts; Sera Waters in her studio, 2020, photograph Sia Duff; Troy-Anthony Baylis with his SALA display Troy-Anthony Baylis: Nomenclatures, Art Gallery of South Australia, 2020, photograph Saul Steed.