Image: Masuma Akther with her Bangladeshi quilt embroidery Photograph: Jonathan VDK
In 2020 Guildhouse is delighted to partner with the JamFactory to celebrate 10 years of the Traditional Craft Workshop Program. This program provides opportunities for South Australian artists and members of the public to learn traditional craft skills from a range of cultures. Taught by culturally and linguistically diverse craft practitioners, in particular refugees, participants have the opportunity to learn craft skills that are not normally available to them. The program addresses a need to both highlight and preserve the traditional craft skills of culturally and linguistically diverse practitioners. The 'slow methods' characteristic of many traditional craft techniques allow for an exchange of stories and ideas between teachers and participants that has aided settling in a new country and cross-cultural understanding.
Workshop Program April – June 2020
The Traditional Craft Workshops are offered as a Five-Week course or a One-Day workshop. They are suitable for those with at least a basic to moderate understanding of the particular craft technique such as embroidery or weaving. All materials and tools required for the workshops are provided.
All workshops are held at the JamFactory, Lion Arts Centre, Morphett St, Adelaide.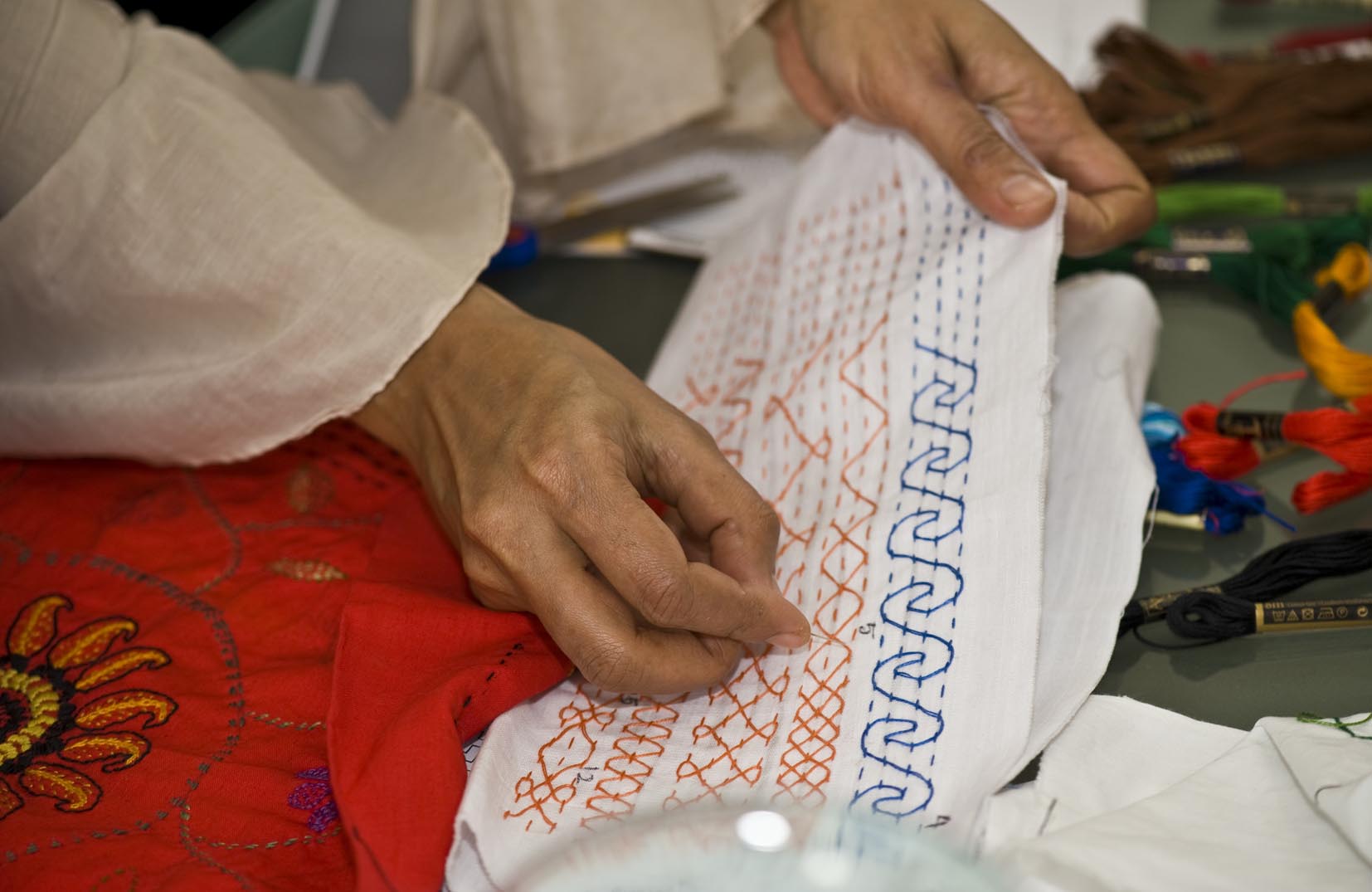 WORKSHOP POSTPONED, DATE TBA
Cost: $265 (inc GST)
BANGLADESHI QUILT EMBROIDERY
Masuma Akther teaches Bangladesh's 'Nakshi Kantha', a delicate embroidery using motifs based on wedding traditions, sacred symbols and the everyday stories of village life in Bangladesh. Masuma teaches a series of traditional stitches whilst discussing the cultural heritage of the technique. In the one-day workshop participants will produce a small embroidery using traditional imagery.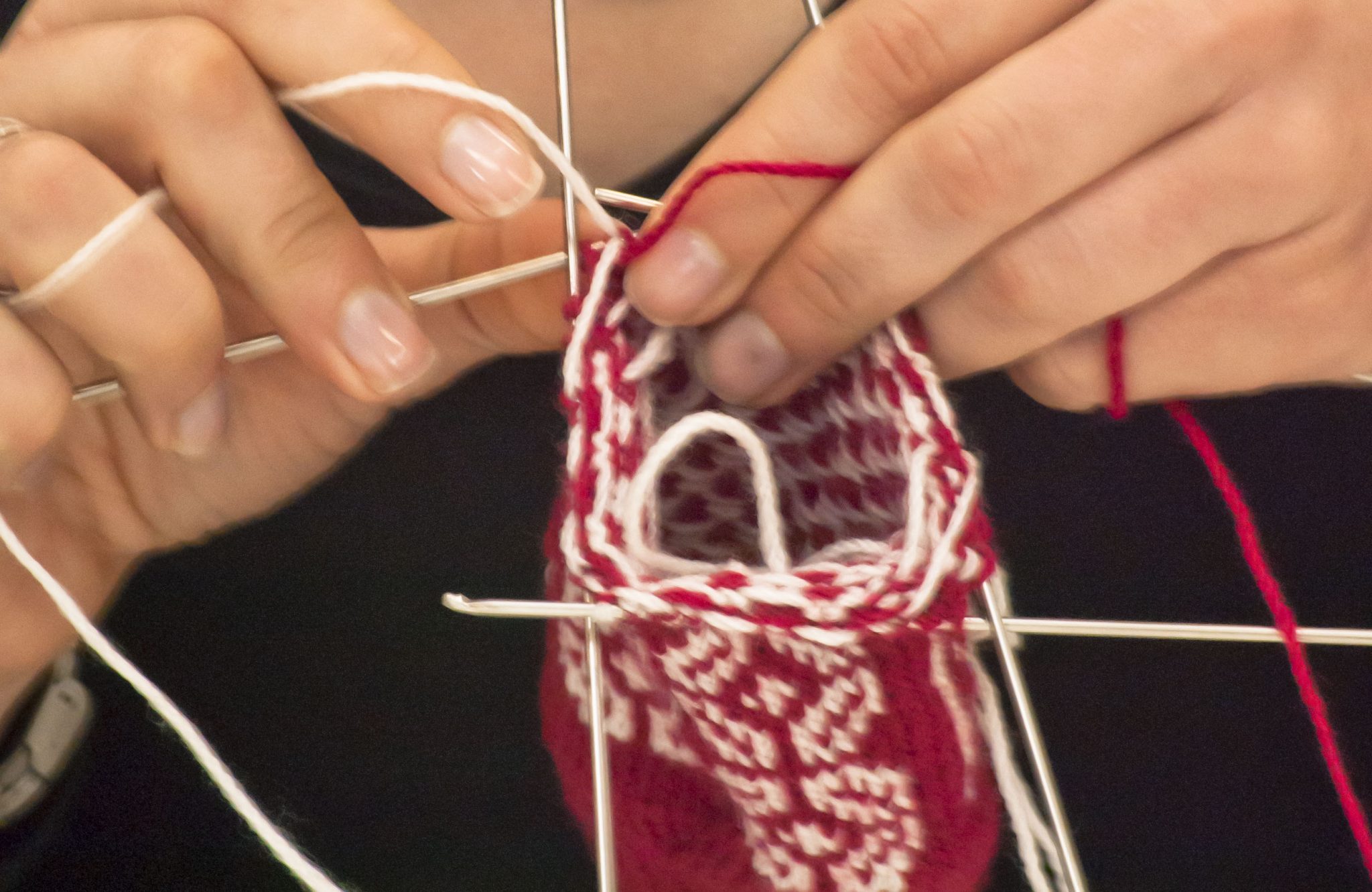 Date: Saturday 20 June 2020 Time: 10 am – 4 pm (light lunch provided) Cost: $265 (inc GST) Enrolments close: Friday 5 June 2020, 5 pm
BOSNIAN SOCK KNITTING
Razija Beganovic is from the Srebrenica region of Bosnia and migrated to Australia after the Bosnian War.
Razija has been knitting, weaving and embroidering since she was a young girl, taught by her mother and female relatives. Bosnian sock knitting is characterised by bold geometric patterning in traditional colours of red, blue, black and white.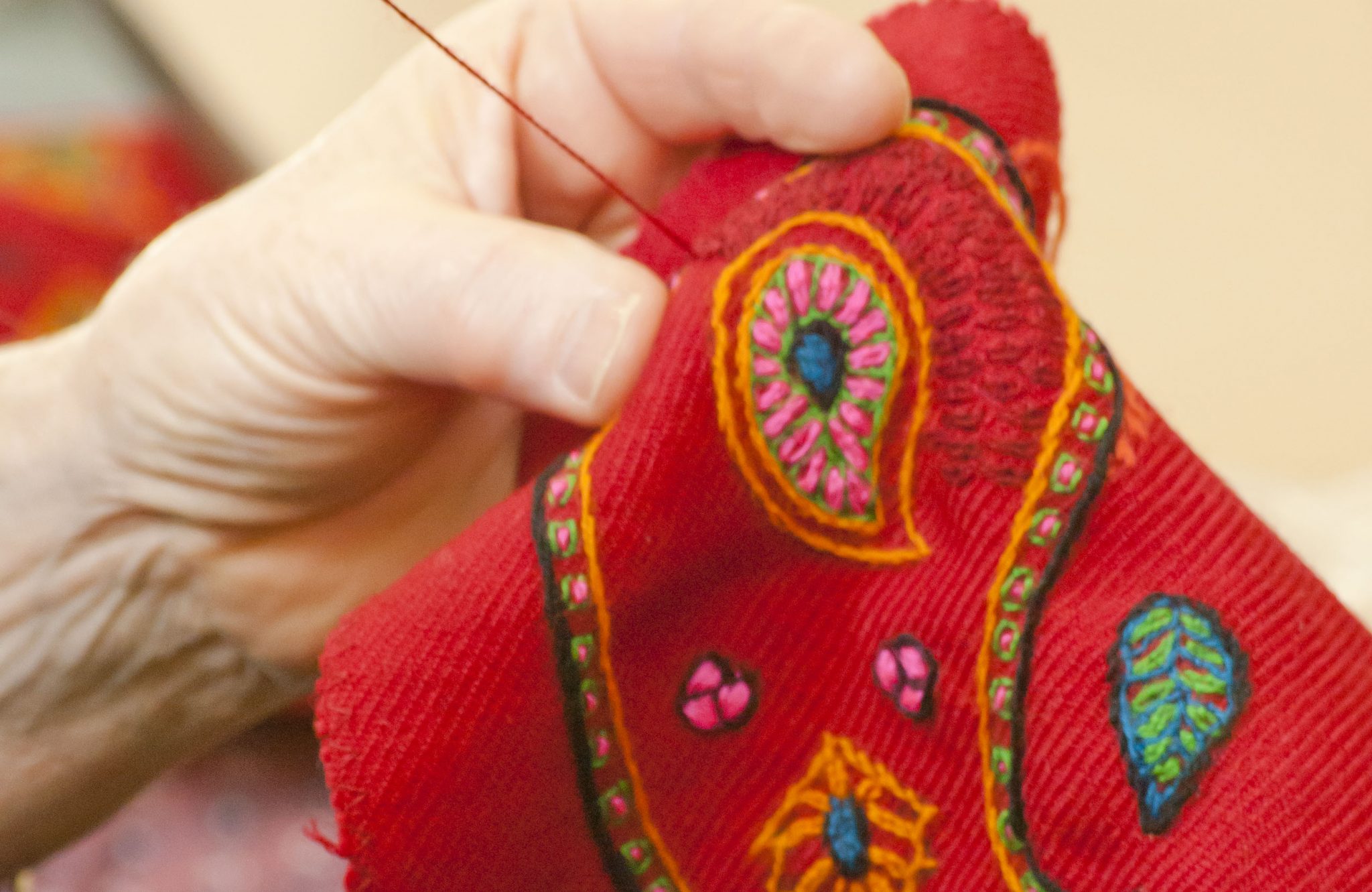 WORKSHOP POSTPONED, DATE TBA
Cost: $390 (inc GST)
IRANIAN EMBROIDERY
Akhtar Esmail Zadeh is from Kerman Province in Southern Iran and has been living in Australia for over 20 years. Akhtar was taught traditional Persian embroidery by family members as a child, and has been embroidering for more than 50 years. Akhtar is an expert in 'pateh', or paisley design, which originated in Iran and has since spread in textile design throughout the world. The pateh motif, also called 'bota' or cedar tree motif, symbolises life in Persian culture. Akhtar holds a wealth of knowledge about the history and cultural significance of her craft.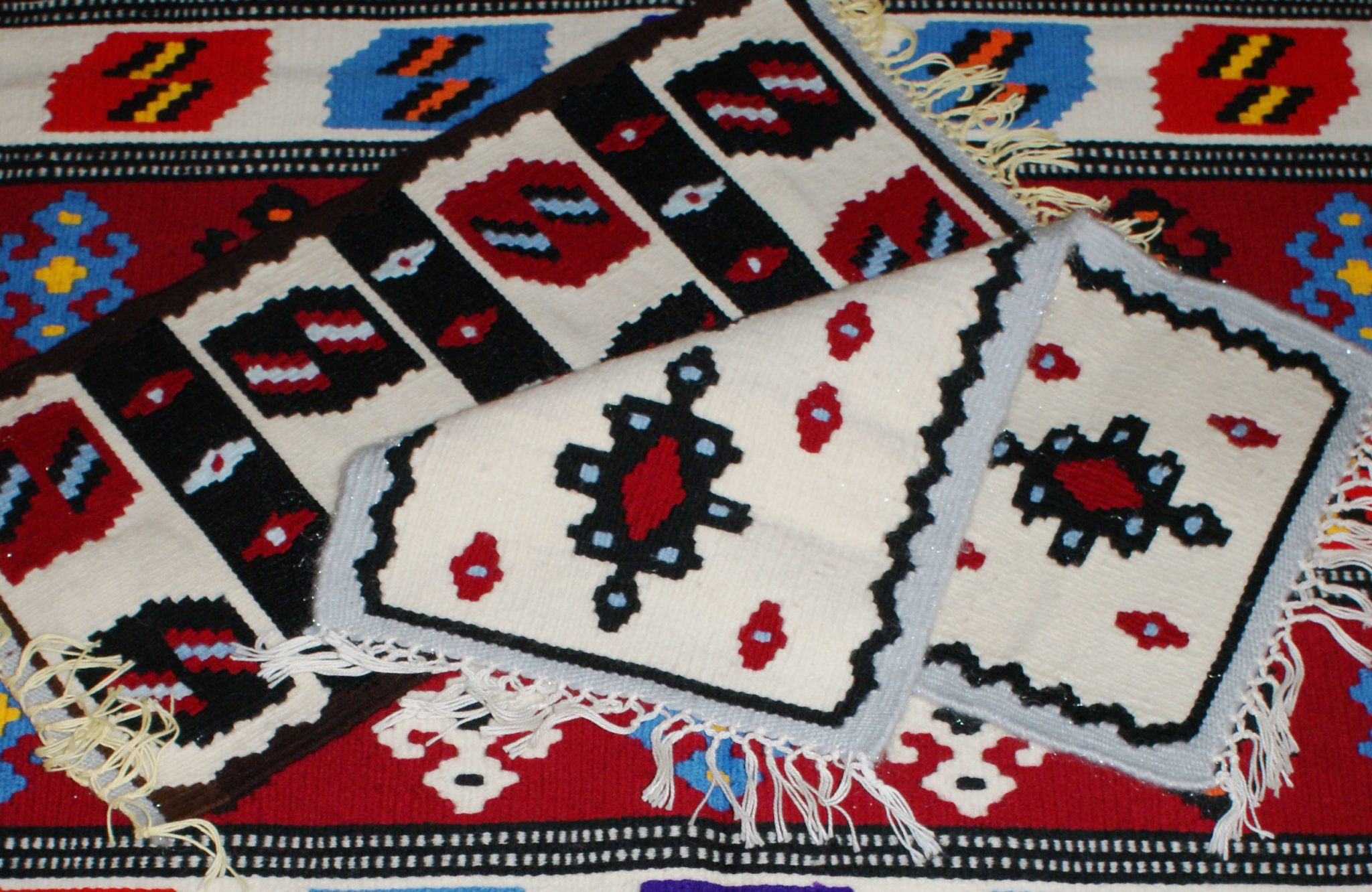 Dates: Wednesdays 13 May – 10 June 2020 Time: 6 – 9 pm Cost: $390 (inc GST) Enrolments close: Wednesday 29 April 2020, 5 pm
BOSNIAN RUG WEAVING
Learn the graphic, intricate art of Bosnian carpet weaving with Razija Beganovic. The traditional patterns taught in this workshop are specific to the region of Srebrenica and are taught on a small custom-built loom.