What's On & Opportunities
Neville Cichon, A Line Has Been Drawn, 2016, 28 x 24 cm. Photograph Neville Cichon.
Guildhouse is dedicated to connecting you with sector news, events and opportunities.
The events, exhibitions, opportunities, studio spaces and equipment listed here are independent from Guildhouse. Please follow the links or contact information provided to for further information.
Some of this content is available to members only, and will require you to login to view.
If you would like to submit content for promotion on the Guildhouse website or social media platforms please use the link below.
Guildhouse is all about connecting creatives with opportunities.
We share a variety of opportunities on offer through our partner organisations and the wider industry. In this section you can explore a variety of art prizes, commissions, proposals, call outs, residencies, mentorships, career development, grants and funding opportunities.
This content is available to members only and requires a login.
Wonderwalls Port Adelaide

6 – 8 March 2020

Wonderwalls Port Adelaide will be showcasing some of the world's best street artists on large scale walls. We are opening with a party on Friday 6th March at the festival hub in Black Diamond Square (adjacent Lighthouse) from 6pm followed by a weekend of photographic and walking tours where you will witness the artists in action.
Port Adelaide
HOWL

11 / 12 / 13 March 2020, 8:30pm

A no-holds barred performance at the intersection of parade, protest and procession. Howl is a glorious commemoration of controversy and a celebration of the censored starring a sculpture of Captain Cook, thousands of sunflower seeds and a killer whale named Tilikum. A requiem that is unquestionably queer, arguably dangerous and probably obscene. Performed by women. Scored by Mozart.
Created by APHIDS, one of Australia's leading experimental arts companies, Howl boldly questions who gets to determine art's legitimacy.
Created and performed by: Willoh S. Weiland, Lara Thoms and Lz Dunn
Direction: Mish Grigor
Collaborating artists/performers: Britt Plummer, Chelsea Farquhar, Cynthia Schwertsik, Emma Beech, Felicity Boyd, Henry Wolff and Jo Stone
Lighting designer: Jennifer Hector
Sound collaborator: Sascha Budimski
Presented by Art Gallery of South Australia, Vitalstatistix, APHIDS and RCC as part of the 2020 Adelaide Biennial of Art: Monster Theatres
Art Gallery of South Australia
The Ninth Palmer Sculpture Biennial

14 March – 12 Aprils
Includes works from 24 leading artists, including 2 from overseas and four from interstate.
The opening starts at 1:00 on 14th March after which the "Verandah music event" will begin at 4:00. "The Yearlings", Tracey Menhennett, Jen Lush, Aaron Thomas and local identity Andrew Allanson will be performing.
For those who have not been there before, the property is 3.5 km down the Davenport Road which starts opposite the Hotel at Palmer on the way to Mannum.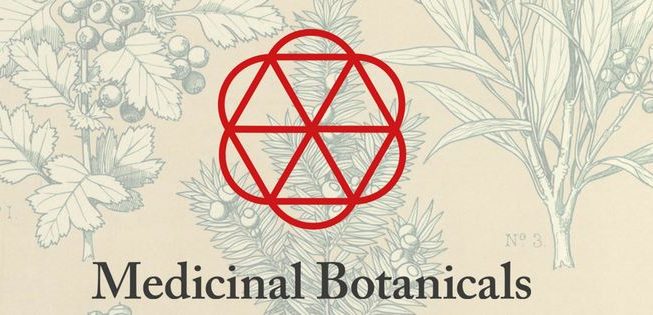 We'd like to invite members to share their interest in potential future projects. The Medicinal Botanicals Project brings together artists with botanist and pharmacologists to celebrate the important connection between people, plants, science and culture. Throughout 2019 – 2020 diverse partners will come together to produce and exhibit artwork, present symposia and host discussions in a variety of settings.
2020 Adelaide Biennial of Australian Art:
Monster Theatres Vernissage Weekend

ANAT SALON :: Adelaide

8 April 2020

From artwork exploring how real-life movement in immersive worlds resonates with the environment, to found sounds and stories expanding our intimate and public spheres, we reveal how art can disrupt and alter perceptions, and how it can carve out new performative spaces.
Speakers soon to be announced.
Entry $10 | $5 concession :: Drinks and Hors doeuvres provided.
BOOKING DETAILS will be released soon. Places limited.
Level 2, Balcony Room, Hotel Richmond, 128 Rundle Mall, Adelaide
Flowers: Passion. Pain. Nation.

Event series
Over the season of Flowers, we also have a fascinating series of talks and other evening events from special guests:
Thursday 20 February 6PM: 'Floriography: The Secret Language of Flowers' – a talk by acclaimed Australian author, Dr Kate Forsyth
Thursday 19 March 6PM: 'Florimania, Sentiment and the Language of Flowers' – a talk by Dr Melanie Cooper (Visiting Research Fellow, Art History, The University of Adelaide)
Thursday 26 March 6:30PM: 'Paint your own floral masterpiece @ TDRF' – a special event with Studio Vino
Thursday 16 April 6PM: 'Flower power: from the humble daisy to the exotic fritillaria' – a talk by Tansy Curtin (co-author of 'Blooms and Brushstrokes: A floral history of Australian art')
The David Roche Foundation
STELARC: Posthuman Bodies

Stelarc (1946-) is an internationally acclaimed performance artist. Since the late 1960s his practice has incorporated bodily interventions and extensions including prosthetics, robotics, virtual reality and biotechnology. In bringing together art, science and technology, Stelarc's work engineers and experiments with body architectures, probing the physical limits of human experience.
In his latest work, commissioned by the Art Gallery South Australia for the 2020 Adelaide Biennial of Australian Art: Monster Theatres, Stelarc has collaborated with the Australian Industrial Transformation Institute (AITI) at Flinders University, FESTO and Wayne Michell to engineer Reclining StickMan, one of his most ambitious projects to-date. STELARC: Posthuman Bodies enriches the context for this new work by presenting an insight into the artist's speculative and ground-breaking practice from the 1970s to the present day.
Launch
with Flinders University Museum of Art:
Thursday 5 March 2020
5.30 – 7.30pm
Guest Speakers
Rhana Devenport ONZM
Director, Art Gallery of South Australia
Professor John Spoehr
Director, Australian Industrial Transformation Institute, Flinders University
Public Programs
Wednesday 4 March 2020
12.10 – 12.30pm
Exhibition floortalk with Madeline Reece, FUMA Exhibition and Public Programs Manager (Acting)

Thursday 2 April 2020
4 – 5pm
Public lecture presented by the artist
Flinders University Musuem of Art
Stephen Bowers
Artist Talk

14 March 2020, 11 am – 12 pm

Join artist Stephen Bowers for insights behind his practice and upcoming exhibition, Norwood.
Norwood is showing in Collect at JamFactory Adelaide Retail from 28 February – 29 March.
JamFactory Adelaide
Fring Festival 2020

14 February – 15 March

Mulitple Venues
Adelaide Festival 2020

28 February – 15 March

Mulitple Venues
RCC 2020

14 February – 15 March

Adelaide University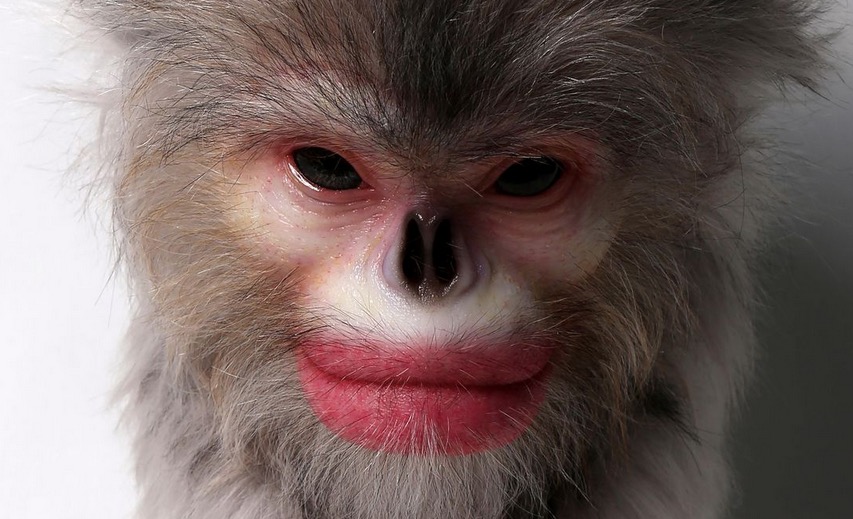 2020 Adelaide Biennial of Australian Art: Monster Theatres
29 February – 8 June, 2020

In 2020, the Adelaide Biennial celebrates a 30-year milestone as the nation's longest-running curated survey of contemporary Australian art. Since 1990, the Adelaide Biennial of Australian Art has created career-defining opportunities for more than 350 artists and presented to close to one million visitors .
Titled Monster Theatres, the 2020 Adelaide Biennial of Australian Art invites artists to make visible the monsters of our time. Curator Leigh Robb says 'Monsters ask us to interrogate our relationships with each other, the environment and technology. They force us to question our empathy towards difference across race, gender, sexuality and spirituality'.
The term 'monster' comes from Latin monere, to warn, and monstrare, to show or make visible. The exhibition title hints at a double narrative which also resonates through the multiple meanings of 'theatre'. An operating theatre is a room in which to examine, dissect as well as heal; it is also a theatre of war, a site of conflict where clashes between nations and ideologies play out all too frequently, but a theatre is also an arena – an active social space.
Curator Leigh Robb says 'Monster Theatres proposes an arena of speculation, a circus of the unorthodox and the absurd, a shadow play between truth and fiction. The title is inspired by a group of provocative Australian artists. Their urgent works of art are warnings made manifest. These theatres are theirs.'
Art Gallery of South Australia and Adelaide Botanic Garden

Adelaide // International
28 February – 15 March, 2020

For the Adelaide Festival Samstag launches the second Adelaide// International which brings together five distinct exhibitions by Australian and overseas arts practitioners, looking to the ways in which built forms can make us aware of the social, spatial and temporal present
Samstag Museum

Surface 2020

5 March, 6-9 pm

An exhibition of new work from JamFactory's 2019/20 Associates.
1000 Chairs
152 Magill Road

Norwood
Stephen Bowers

28 February – 30 March, 2020

South Australian artist Stephen Bowers presents a series of new works inspired by the flora found within his local neighbourhood alongside a collection of existing iconic works.
JamFactory Adelaide

Manggan – gather, gathers, gathering
8 February – 15 March, 2020

From the diverse landscapes of Far North Queensland and a culture spanning countless generations, Manggan shares knowledge through the recent works of Indigenous artists from Girringun Aboriginal Art Centre, alongside collection objects from the South Australian Museum and Museums Victoria.
Manggan features an exciting range of artistic media, weaving together traditional and contemporary baskets (Jawun), ceramic fire spirits (Bagu), photography and film. Join us to celebrate the artwork of the wet and dry tropics.
Manggan – gather, gathers, gathering is a travelling exhibition in partnership between Girringun Aborginal Art Centre, the South Australian Museum, and toured by Museums & Galleries Queensland. This exhibition is supported by the Visions regional touring program, an Australian Government program aiming to improve access to cultural material for all Australians. It is supported through the Australian Government's Indigenous Visual Arts Industry Support program and the Queensland Government; and proudly sponsored by Conrad Gargett, Urban Art Projects and TED.
Port Pirie Regional Art Gallery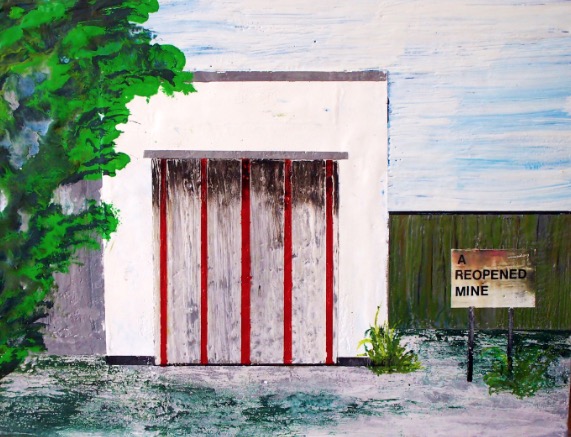 WHAT'S HE BUILDING IN THERE?
James Parker and John Whitney

9 February – 22 March, 2020

Gallery 1855
2 Haines Road, Tea Tree Gully

Embrace
Julie Blyfield
18 March – 9 April, 2020

Embrace by Julie Blyfield is a body of work inspired by the artist's recent visit to the Purnululu national park in the Kimberley region of Western Australia. Presented as an intimate landscape, the jewellery and sculptured objects in this exhibition reflect the Bungle Bungle landscape, the land formations and the diverse flora of the region. Predominately made from silver and copper, the pieces reflect the colours and impressions of this remote wilderness.
In a way, Blyfield's Embrace defies the ephemeral nature of these landscapes through the collecting, study and referencing of samples from each site. The organic textures, colours and formations are then transformed by the use of new more permanent materials. The works created speak to the uniqueness and wonder of these ecosystems.
Stanley Street Gallery,
1/52-54 Stanley Street, Darlinghurst, NSW

Material Girls
Kate Bohunnis, Sam Gold and Anna Gore
6 February – 6 March, 2020

'Material Girls' is a collaborative exhibition showcasing new work by visual artists Kate Bohunnis, Sam Gold, and Anna Gore. It is the creative of an eight-month, Adelaide Fringe-funded collaborative project, residency and mentorship, held at George Street Studios in Thebarton, South Australia.
Artists Bohunnis, Gold, and Gore are the inaugural recipients of this residency and have used this opportunity to explore and experiment with materials and process, whilst responding to one another's practice as they work within an open studio together. Focused on material experimentation and new processes, these award-winning emerging artists will be presenting ceramic, painting, installation, and sculptural work.
praxis ARTSPACE

Solastalgia – an antidote
Belinda Broughton, Jesse Budel, Liz Butler, Deb Cantrill, Louise Feneley, Gaynor Hartvigsen, Melissa Hellwig, Heidi Kenyon, Aaron Poole, Evetter Sunset, Laura Wills & Jo Wilmot.
16 February – 15 March, 2020

In a heart-felt response to the current environmental crisis, Adelaide and regional artists explore transformative ways to mitigate the grief and disconnect associated with the passing of a once-familiar and trusted experience of 'home'.
Weaving sound, projection, painting, textile, workshop, and poetry performance, this multi-sensory exhibition is an antidote to loss, re-affirming life's interconnectedness, and the importance of our own health and wellbeing for the work that lies ahead.
Fabrik,
Lobethal

a student of sunshine, an inquisitive country boy
John Barrie
17 February – 17 April, 2020

A retrospective exhibition spanning over 50 years illustrating the progression of the artists techniques over time.
Coorong Gallery, Coorong District Council Building, 95-101 Railway terrace Tailem Bend

Annabelle Collett: Creator and Catalyst

31 January – 29 March, 2020

South Australian artist Annabelle Collett (1955-2019) made her distinctive mark across fashion, design, and visual art scenes spanning decades in a dynamic and intensely creative career. This exhibition features work from each era including Ya Ya Design knitwear, contemporary pieces articulating the non-conformist and feminist themes that were a lifelong conversation and observation in Collett's work, through to the playful Plastic Fantastic pieces to describe a small portion of what will be on show.
Signal Point Gallery

Drastic Fabric
Elizabeth Jenner, Carly Snoswell, Henry Jock Walker & Sera Waters
11 February – 21 March, 2020

Drastic Fabric draws together a range of diverse and innovative textile practices to create an exhibition which considers the power of cloth and material to convey ideas that are both intensely personal, and resonantly universal. Four South Australian practitioners, Elizabeth Jenner, Carly Snoswell, Henry Jock Walker, and Sera Waters come together to demonstrate the versatility and invention of textile practice in this state.
Adelaide Central School of Art

Replaying Life's Tape
Mariana Castillo Deball
27 February – 25 April, 2020

Set to open next month, the work of Mexico-born, Berlin-based artist Mariana Castillo Deball leads ACE's main exhibitions for 2020 with Replaying Life's Tape. The exhibition is the result of Castillo Deball's research trip to the Flinders Ranges Ediacaran Hills, famous for the fossils found there that shed light on an entire new era in history. Combining photographic imagery, lino prints, scientific data and display systems, Replaying Life's Tape considers and contests the relationships between site, time and history.
Replaying Life's Tape is a touring exhibition from Monash University Museum of Art (MUMA). Originally presented as part of the 2019 Melbourne International Arts Festival and supported by the Institut für Auslandsbeziehungen.
ACE Open

Angela Valamanesh
Hossein Valamanesh

Opening: Wednesday 26 February, 6 – 8 pm

GAGPROJECTS

Women's Work
Wayne Quilliam
26 January – end March, 2020

Women's Work is an exhibition shot by Australian Aboriginal photographer Wayne Quilliam, curated by Riverland woman and anthropologist Rebecca Richards.
The exhibition aims to recognise leadership amongst First Nations communities.
Sparkke

Images of Bush
Marek Herburt

14 February – 8 March, 2020

Contemporary landscapes by Marek Herburt.
Gallery M
Marion Cultural Centre
287 Diagonal Road, Oaklands Park

Fresh!

1 February – 7 March, 2020

Craft Victoria is delighted to launch its 2020 exhibition program with Fresh!
Presented annually since 1993, Fresh! showcases the energy, skill and innovation of some of the best graduating students from craft, design and fine art disciplines throughout the state.
This year Craft Victoria will present ten recent graduates: Nikolina Brown, Casey Chong, Heather Daniel, Ellie Godworth, Edwina Green, Anni Hagberg, Anke Kindle, Alice Ramsden, Gaia Maria Walicka and Duncan Young.
Craft Victoria

2020 Palmer Sculpture Biennial

14 March – 12 April, 2020

The curatorial selection for the Palmer Biennial 2020 has been made. The Palmer Sculpture Biennial has engaged a number of Australia's most academically recognized curators/writers on sculpture in the selection for the event, often from outside South Australia, this they believe has strengthened the quality of the event.
Palmer

Crown of Thorns
Paul Yore

6 February – 7 March, 2020

Hugo Michell Gallery

ART OF WOOD-FIRE
Dr Owen Rye & Peter Pilven
26 January – end March, 2020

An exhibition of anagama wood-fired ceramics.
John Ferguson and Gallery J on Lincoln
10 Lincoln Ave, Manningham 5086
ph: 0428 076 694
George Street Studios
36 George St, Thebarton SA
Studio space is currently available and suitable for artists, designer makers and artisans working across furniture, sculpture and mixed medium. We welcome expressions of interest from artists and makers at all career levels. Younger and emerging artists are encouraged and will be offered access to learn from experienced practitioners.
For further details or to organise a visit please contact Tony Rosella
M: 0402 114 702

ACE Open
Annual Studio Program 2020
ACE Open invites ambitious South Australian artists working in any medium to apply for one of four fully supported studio spaces at its Adelaide CBD location. The free studios are available as part of ACE's Annual Studio Program which runs from April 2020-April 2021.
The successful applicants will enjoy 24/7 studio access, and a series of professional development, profiling and promotional opportunities.
Studios will be awarded to outstanding applicants who display strength in both artistic merit and artistic courage, and who are due to engage in an active program of professional development and/or career opportunities over the next twelve months.
One studio will also be awarded to a graduate at the Helpmann Academy Graduation Exhibition.
Applications are due: Friday 6 March 2020, 11:59PM

The Mill Adelaide
Situated in the heart of the Adelaide CBD, The Mill's Artist Studios provide space for visual artists and makers of any discipline to operate an affordable studio in a professional and arts-compatible environment. Current and past uses include sculpture, ceramics, woodworking, illustration, fashion, painting, photography and more.
Expect: Your own designated open studio space (approx 15m2), 24hr studio access, wifi and access to shared spaces (workshop, kitchen and meeting space). Leases start from 3 months.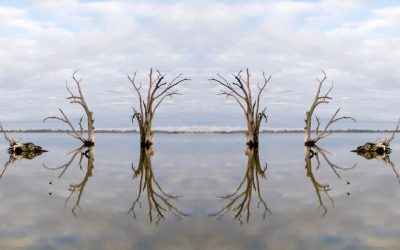 Image: Nici Cumpston, Oh my Murray Darling (detail), 2019. Courtesy the artist and Michael Reid Gallery.Monday 20 April, 12.30 – 1.30 pm Location: Art Pod, 25 Pirie Street, Adelaide Pricing: Free, bookings essential Presenter: ART WORKS Emerging Curator Steph Cibich...