What's On & Opportunities
Neville Cichon, A Line Has Been Drawn, 2016, 28 x 24 cm. Photograph Neville Cichon.
Guildhouse is dedicated to connecting you with sector news, events and opportunities. Here you can explore these discover what is happening across the creative industries.
These events, exhibitions, opportunities, studio spaces and equipment are independent from Guildhouse: please be sure to follow the links or contact information provided to inquire further.
Some of this content is available to members only, and will require you to login to view.
If you would like to submit content for promotion on the Guildhouse website or social media platforms please follow the link below.
Adelaide Hills Handspinners and Weavers Open Day

May 25, head to the Littlehampton Peace Memorial for the Adelaide Hills Handspinners and Weavers Annual open day! Experience arts demonstrations and get your hands on stunning one-of-a-kind material including specialty equipment, handspun yarn, natural, dyed fleece and fibres, unique handcrafted knitted, woven and felted wearables.
May 25 , Littlehampton Peace Memorial
Adelaide Central School of Art and Adelaide Studios invites everyone to the Glenside Cultural Precinct for History Festival 2019. Visit their award-winning campus and explore the rich history of these heritage buildings.
Saturday May 18
Glenside Cultural Precinct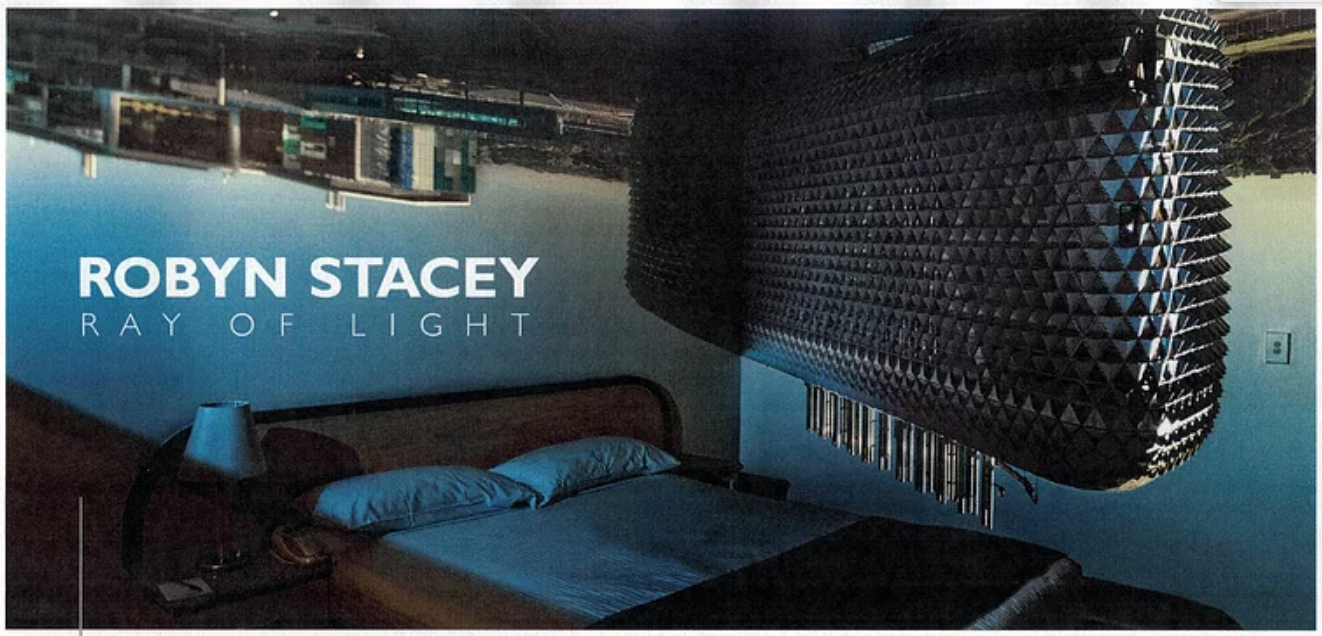 Using the camera obscura Sydney-based artist Robyn Stacey depicts South Australia as it has never been seen before. 
Various Galleries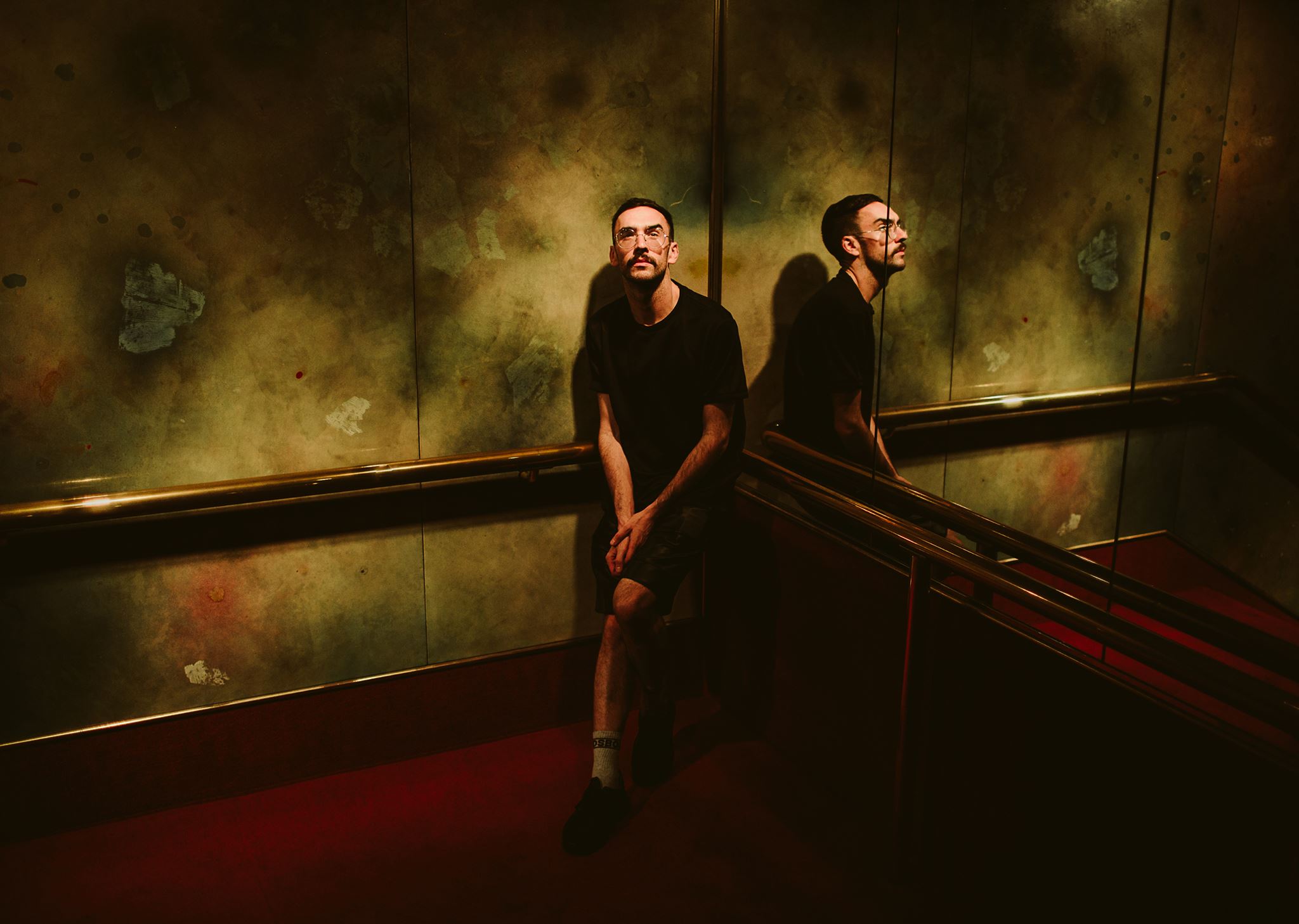 A mini 'postcard sized' artworks in various media, by members of the Red House Group Inc. Guest Speaker: Councillor Matthew Shilling – Southern Hills ward, City of Marion
Friday 17 May, 6:30pm
Gallery M
Spotlight on Audio Storytelling 
SA Film Corp invites you to explore the world of audio with Ben Naparstek, Jon Tjhia, Lorin Clarke as well as Adelaide's own Lauren Butterworth and Alicia Carter.
Wednesday 22 May, 6:30pm
Something new, something old… and a silver sixpence
Wild Fibre artists exhibition featuring Bev Bills, Gem Congdon, Jackie Pearce, Charmain Quintrell, Lynne Radcliffe, Liz Stevenson, Vikki Wallerand Liz Yates.
Till June 1 2019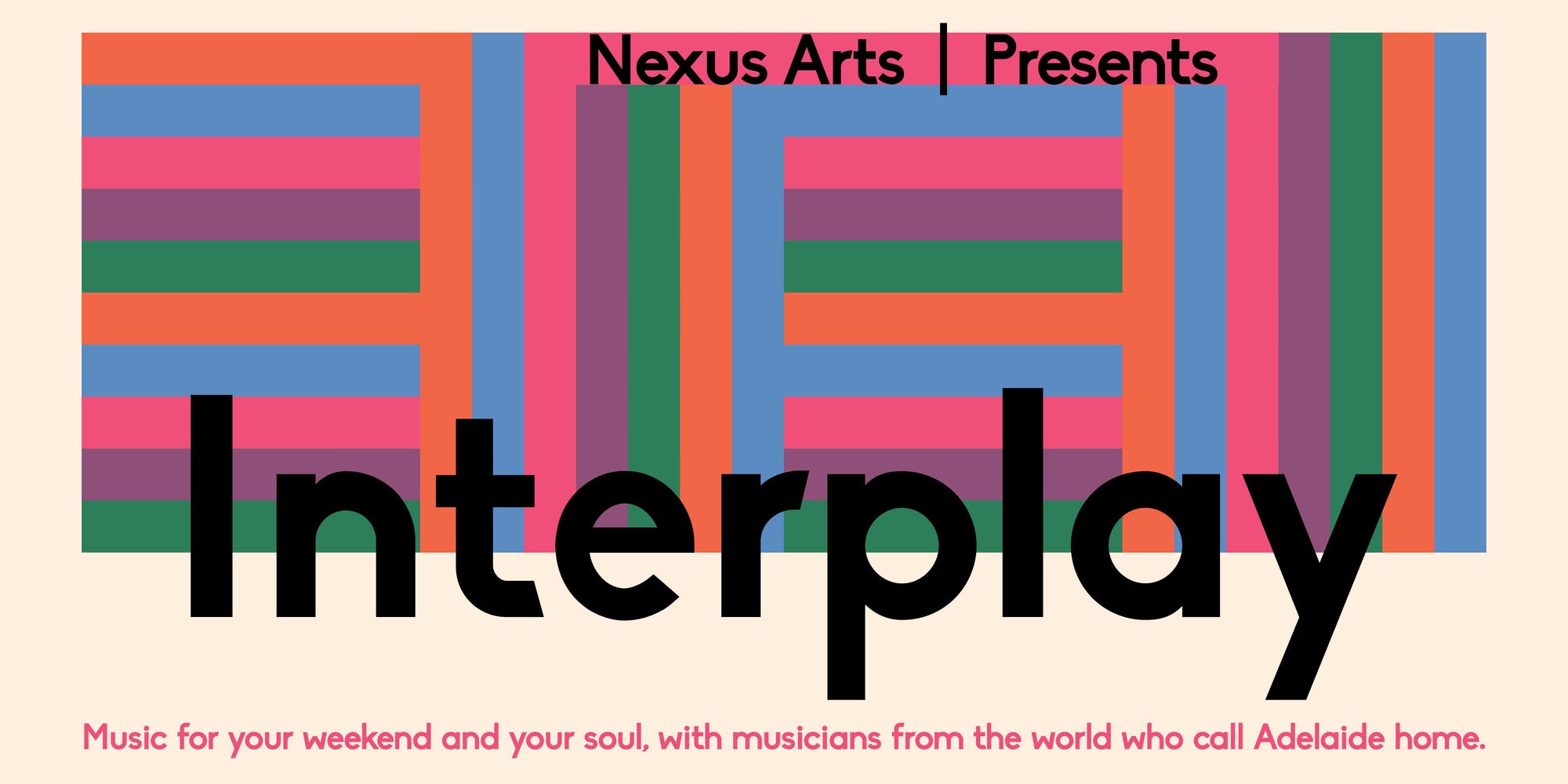 Abdul Nanou is a Syrian violin player with over 25 years of performance experience in famous theatres in the Middle East, playing a multitude of Arabic, Hebrew, Indian, Persian, Turkish, other oriental, European, and Western styles.// Renowned Ghanaian singer-songwriter Manadi Lopa speaks from the heart, performing music with messages of peace, love and harmony. Born into a family rich in cultural traditions, Manadi's carefully nurtured knowledge and wisdom is conveyed through his soulful music.
June 14, Nexus Arts
Indigenous Australian artworks from Private Collection, Adelaide. Curated by Sophie Green.
'UnCommon Ground' EXHIBITION LAUNCH:  7pm, Friday 17 May
Welcome to Country: Suzanne Russell – Kaurna Elder
Guest Speaker: Dennis Stokes – CEO, Tandanya National Aboriginal Cultural Institute
'UnCommon Ground' EXHIBITION FLOOR TALKS:  1.30pm, Saturday 25 May & Saturday 1 June
A chance to discuss the exhibition with Dr Christine Nicholls and Exhibition Curator Sophie Green in a relaxed and informal atmosphere.  Free entry, all welcome.
Gallery M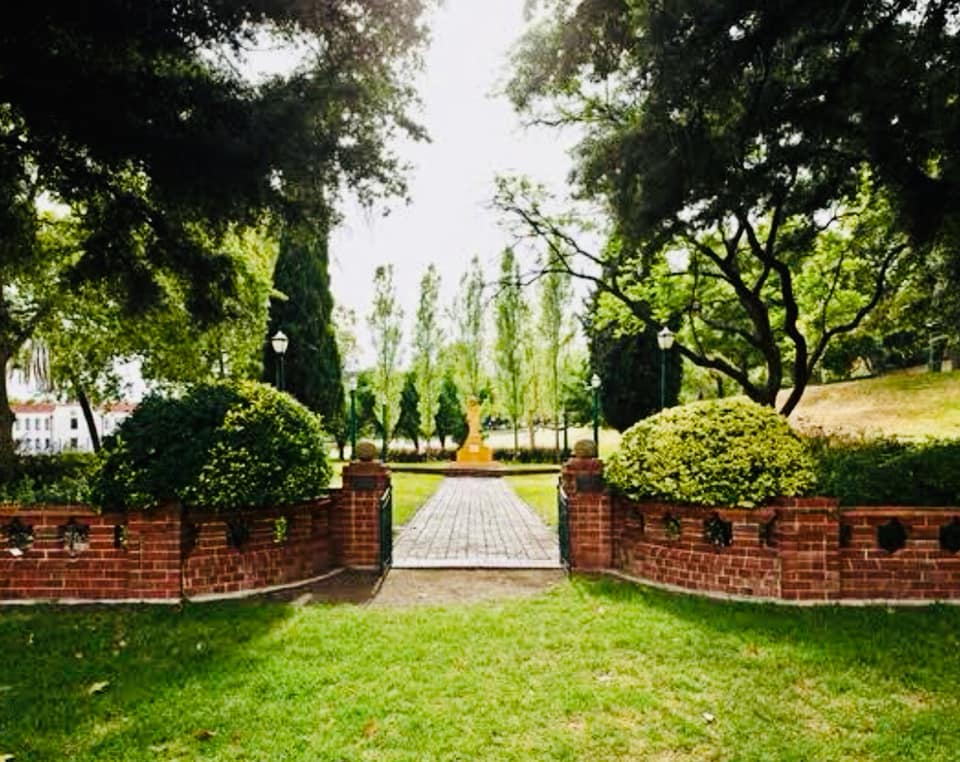 Her Story: Celebrates 125 years…
The 5th series of #HerStory ,created by Lady M Genevieve Theseira-Haese in 2015, to share forgotten South Australian Women's Achievement.The event starts on the steps of Parliament with an address by Muriel Matters and ends with a HerStory sharing session and BYO picnic at the Pioneer Womens Garden -Participants are encouraged to wear white or dress in an era of a HerStory Lady.
THIS EVENT IS PART OF HISTORY FESTIVAL 2019.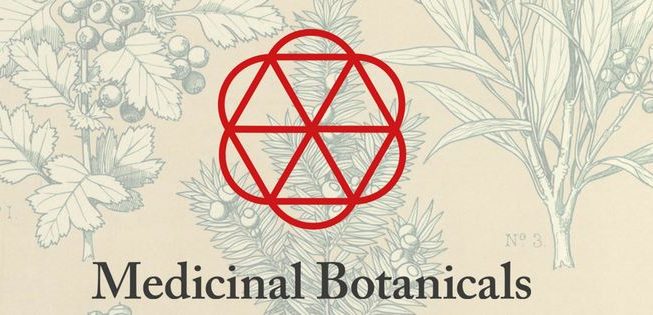 We'd like to invite members to share their interest in potential future projects. The Medicinal Botanicals Project brings together artists with botanist and pharmacologists to celebrate the important connection between people, plants, science and culture. Throughout 2019 – 2020 diverse partners will come together to produce and exhibit artwork, present symposia and host discussions in a variety of settings.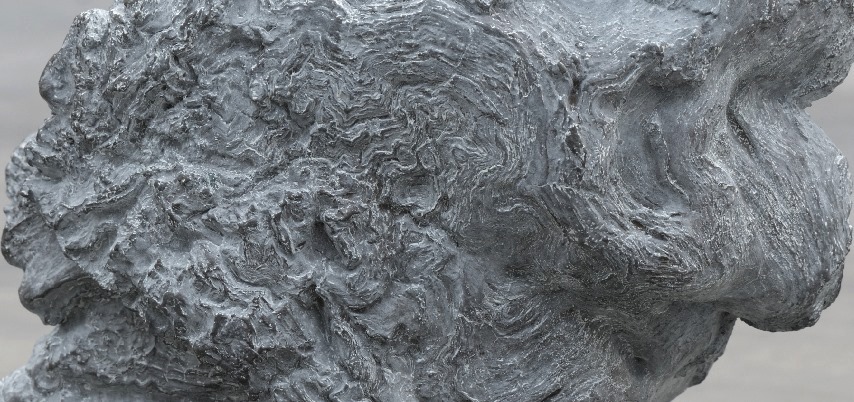 Ariel Hassan, Post-Trauma-Brancusi-Head, detail, white patina bronze and granite.
This exhibition is one version of this, it includes works produced with broken, discarded and found materials, that after surviving traumatic transformations are presented again heroic, as poetic figures which in their regenerated structures, are symbolic of the fluid nature of attested conceptions of what is original.
May 22 – June 26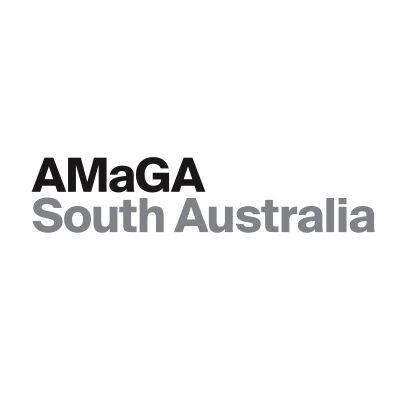 Rhana Devenport, Director of the Art Gallery of South Australia will talk about her plans for AGSA in light of this year's International Council of Museum's International Museum Day theme: Museums as Cultural Hubs: The Future Of Tradition. Refreshments provided.

22 May, 6pm 
Ira Raymond Rm, Barr Smith Library, University of Adelaide

The Centre for Creative People, Products and Places in the
School of Creative Industries present two seminars by Lauren England:
Crafting professional practice in UK higher education 
and
Creative clusters and the evolution of knowledge and skills: From industrial to creative glassmaking
Book now by May 13!
May 16 to 17, 2019 


Lupercalia is the latest group exhibition at the Adelaide Central Gallery. With an array of local and interstate artists, 'Lupercalia' examines the werewolf as a metaphor in contemporary art. This exhibition explores ideas ranging from dual identities, hybridity, race and gender divides, and post-Internet politics. Lupercalia opens April 2 at the Adelaide Central Gallery, 6pm.

April 2, 6pm

Adelaide Central Gallery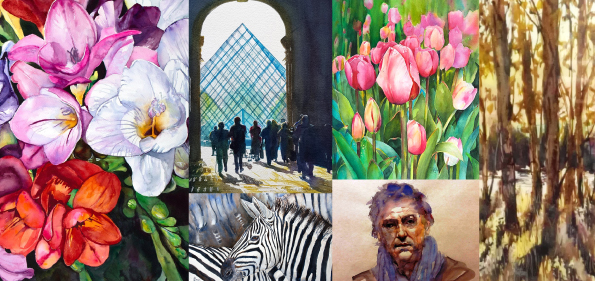 Splash 19 South Australian Water Colour Society

Watercolour is one of the most challenging and exciting painting mediums. Splash 19 is an exhibition by members of South Australian Watercolour Society (SAWS), which is a showcase of the breadth and versatility of the medium.  Paintings range from the very precise representations to totally wild and free depictions, depending on how each artist has used watercolours. 

Artist Demonstrations
Saturday 1 June 2 pm – 4 pm
Haley O'Shea – Portraits
Saturday 8 June 2 pm – 4 pm
Lyn Robins – Landscapes
Saturday 15 June 2 pm – 4 pm
Lorraine Brown – Florals
Exhibition concludes Friday 21 June at 4 pm.
May 31, 6pm – June 21

Pepper Street Arts Centre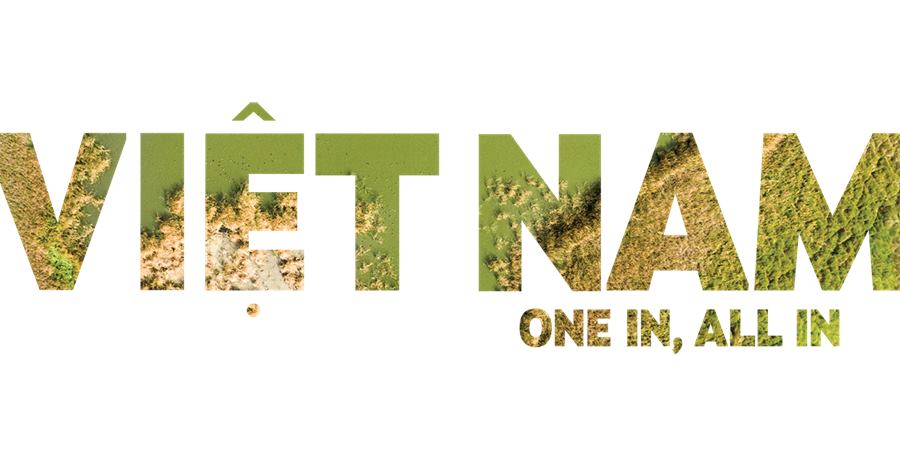 This is a contemporary exhibition that explores, expresses, and acknowledges Aboriginal veterans service in the Vietnam War – before, during and after.
24 April – 14 August 2019
Various venues.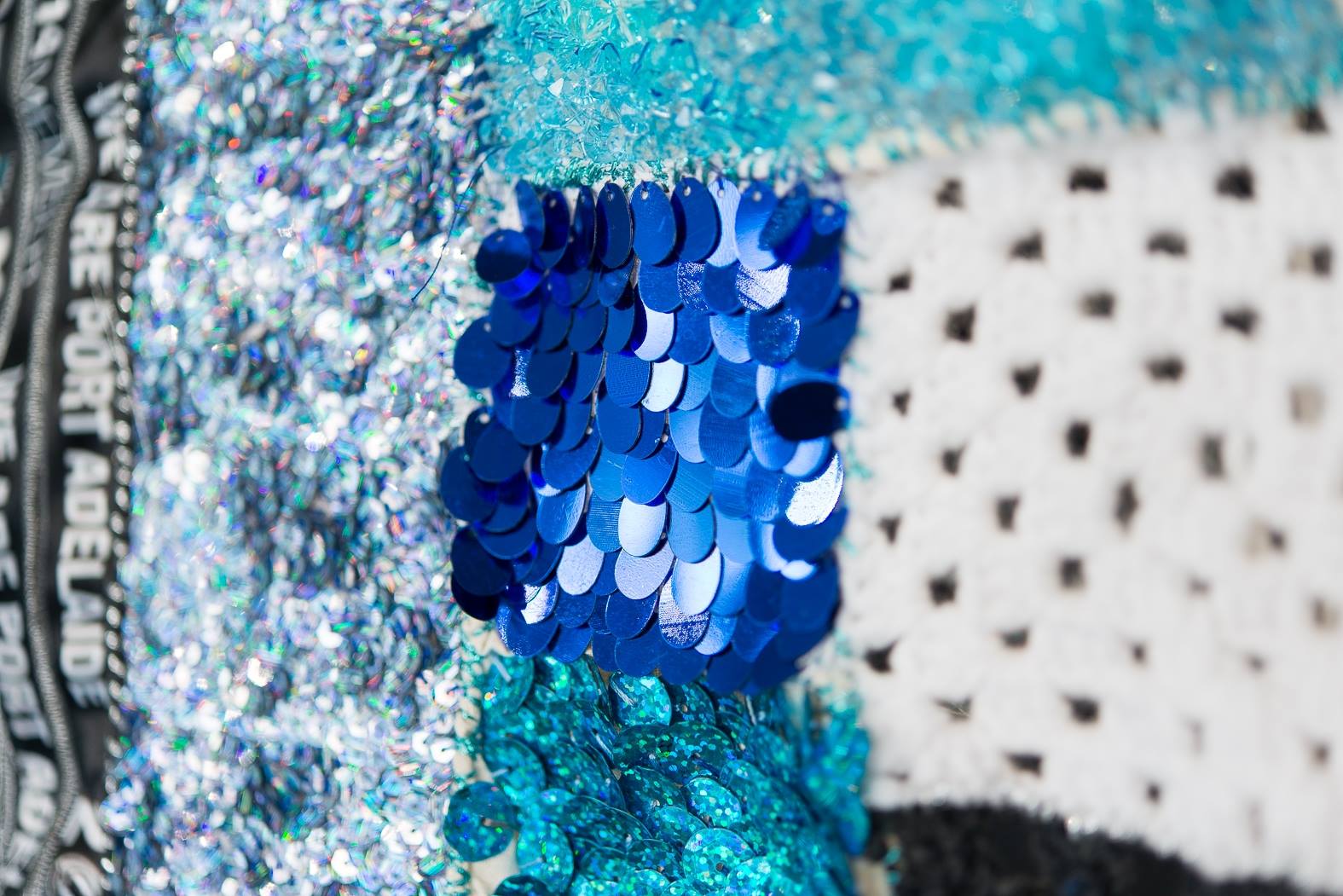 Carly Snoswell, 'Since 1989' (detail). Photograph by Steph Fuller.
13 May – 31 May 2019,

SASA Gallery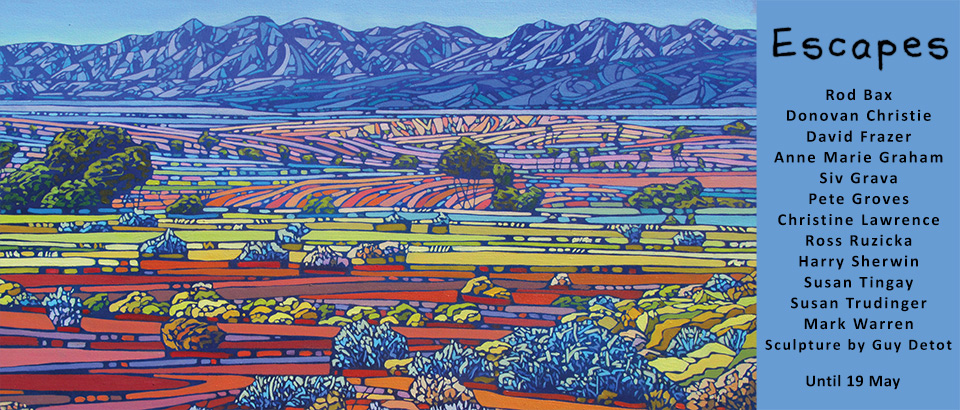 Chloe Noble Somebody You Found, Digital Illustration, 2019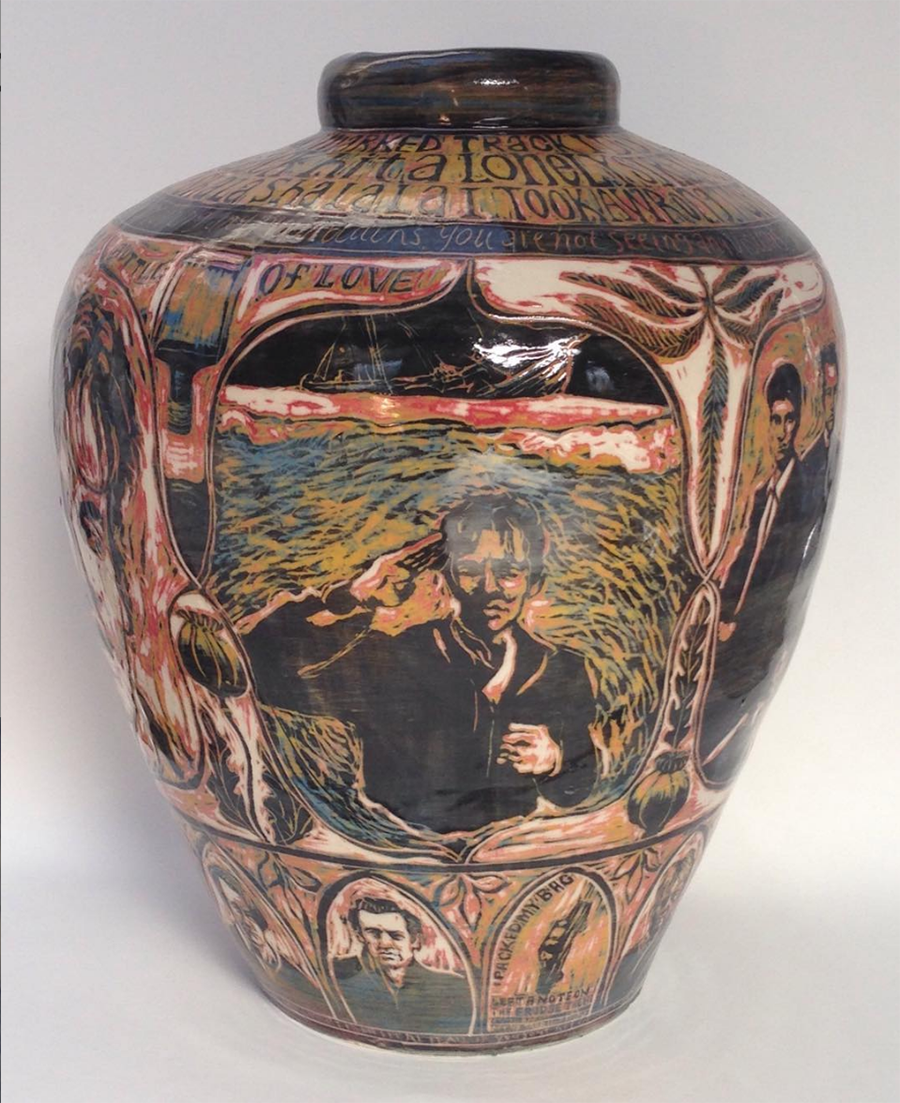 Gerry Wedd, 'Youre an Old Wreck Up a Beach' 2019
21 March – 17 May 2019,

Hugo Michell Gallery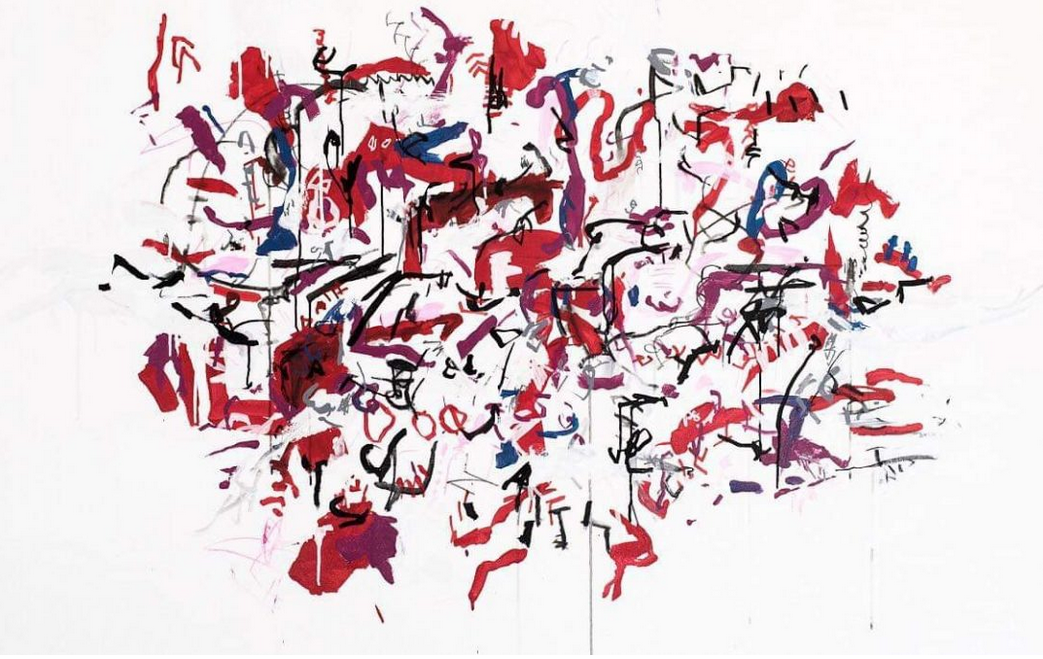 Arlon Hall, The Break of Grace, 2017, 137 x 167.5 cm, charcoal, graphite, pencil, chalk pastel, ink and acrylic on canvas. Image courtesy the artist.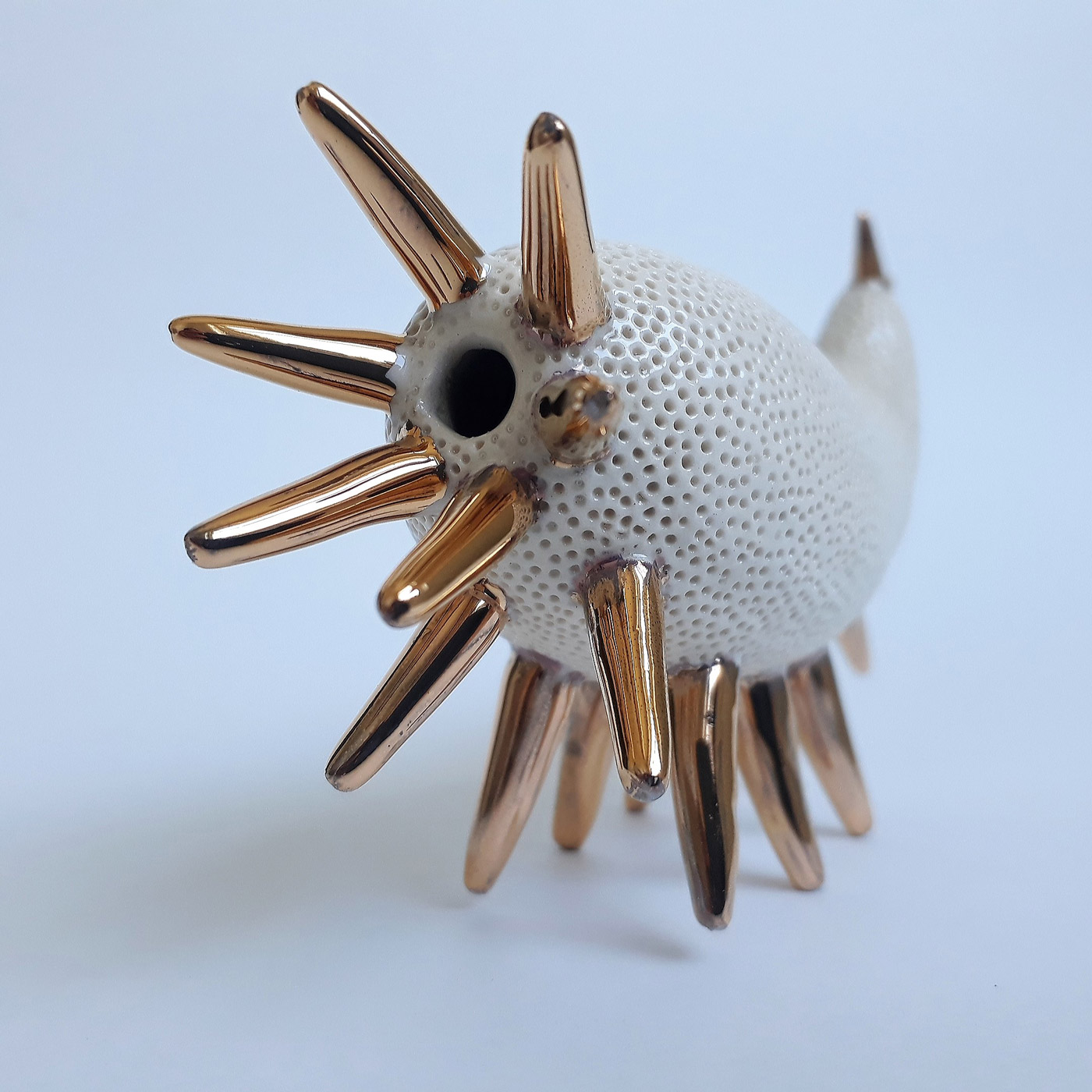 Mirjana Dobson Precious #1, 2019.
3 May – 25 May 2019
Hill Smith Gallery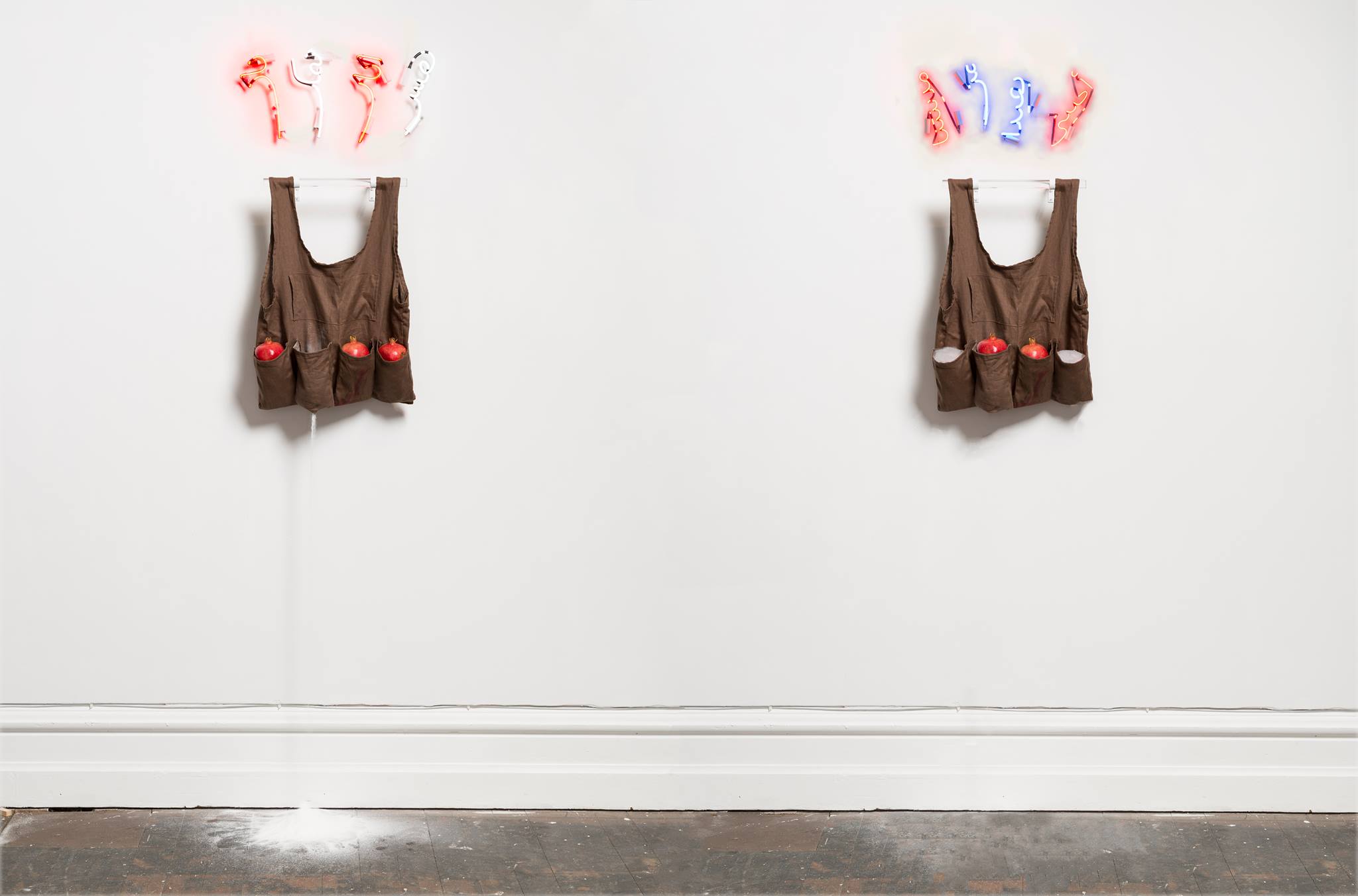 Elyas Alavi, Salt and Pomegranate, 2018, pomegranate, salt, neon, light, suicide bomber's vest dimensions variable. Photo Christo Crocker.
17 May—20 July
OPENING, ARTIST TALK AND PUBLICATION LAUNCH
Saturday 18 May 4pm-6pm
ACE Open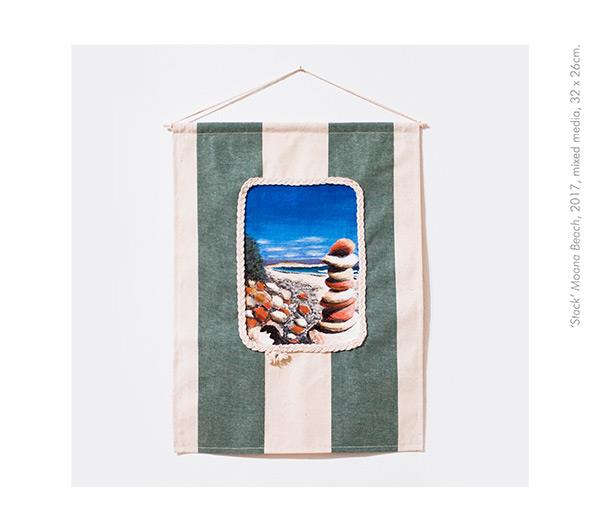 Kirsty Darlaston, Black Mountain colour sketches – orange (work in progress), 2015, wool thread on canvas., Image courtesy artist.

Walk Draw Stitch Write: Kirsty Darlaston
April – June 2019,

Sauerbier House

21 March – 31 May 2019,

Walkaway gallery, Bordertown.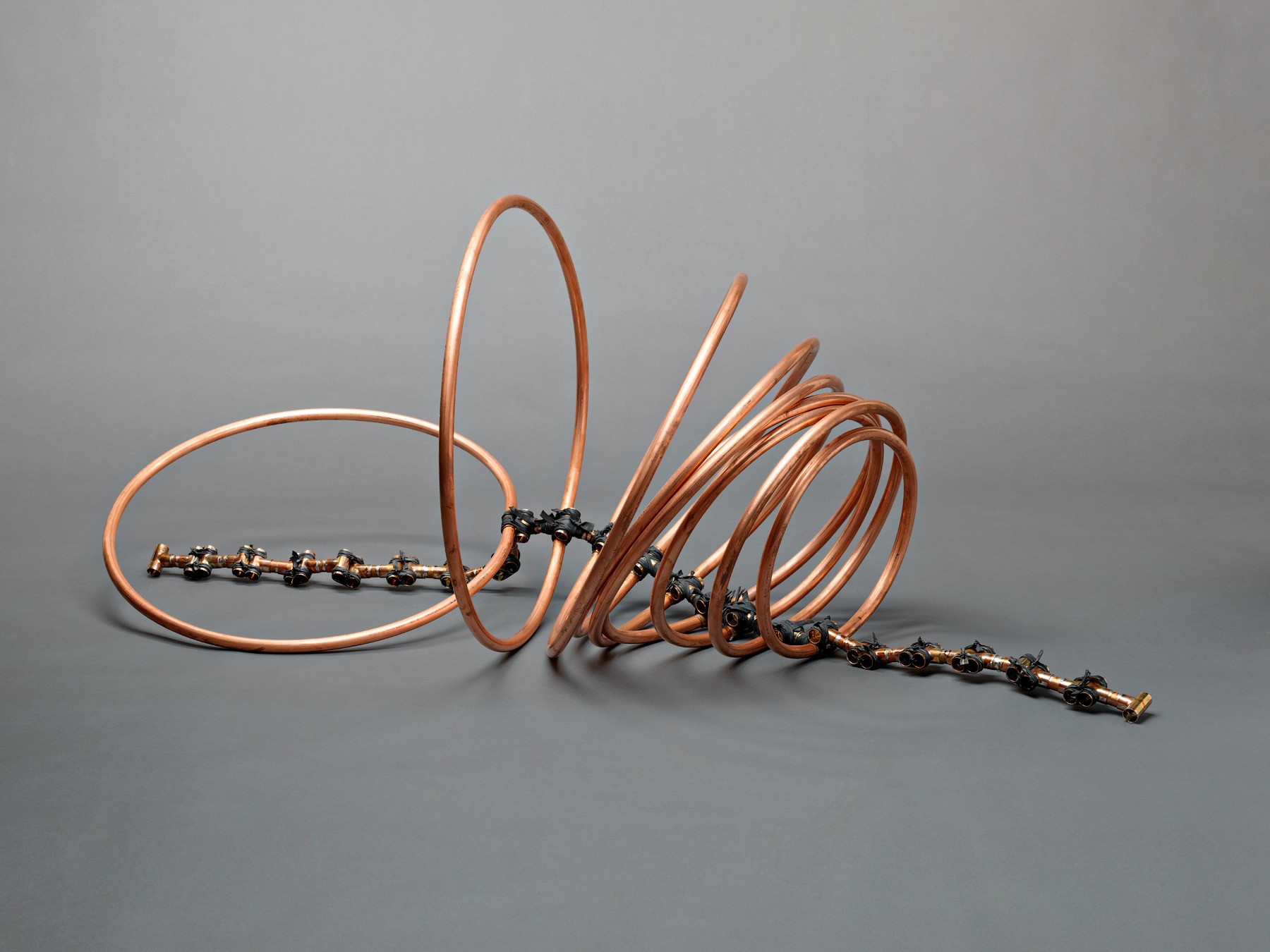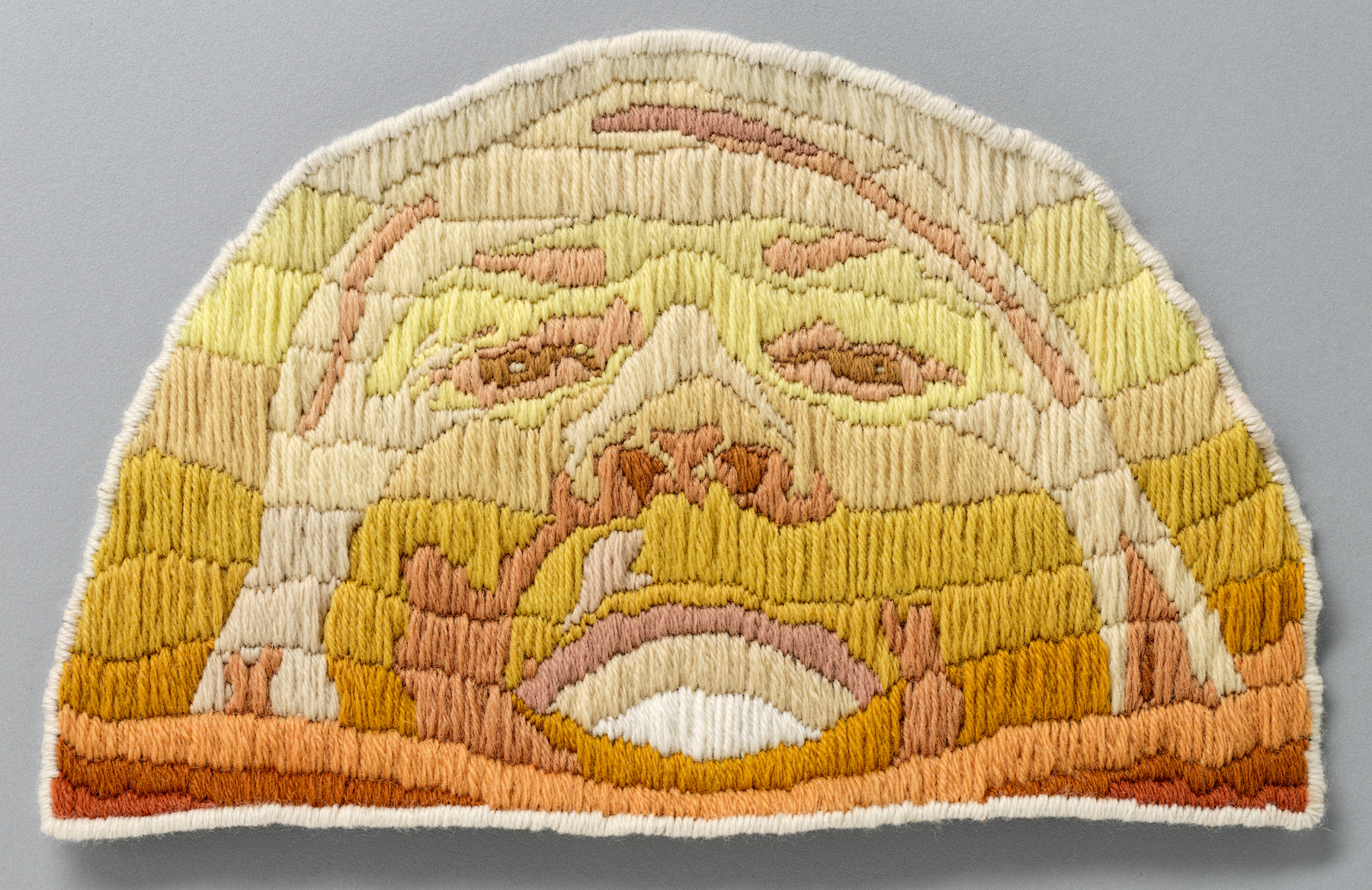 'Self-setting-sun', 2018, vinyl wallpaper (adhesive backed and removeable), 270 x 425 cm irregular.
16 May , 6pm – 8pm
Hugo Michelle Gallery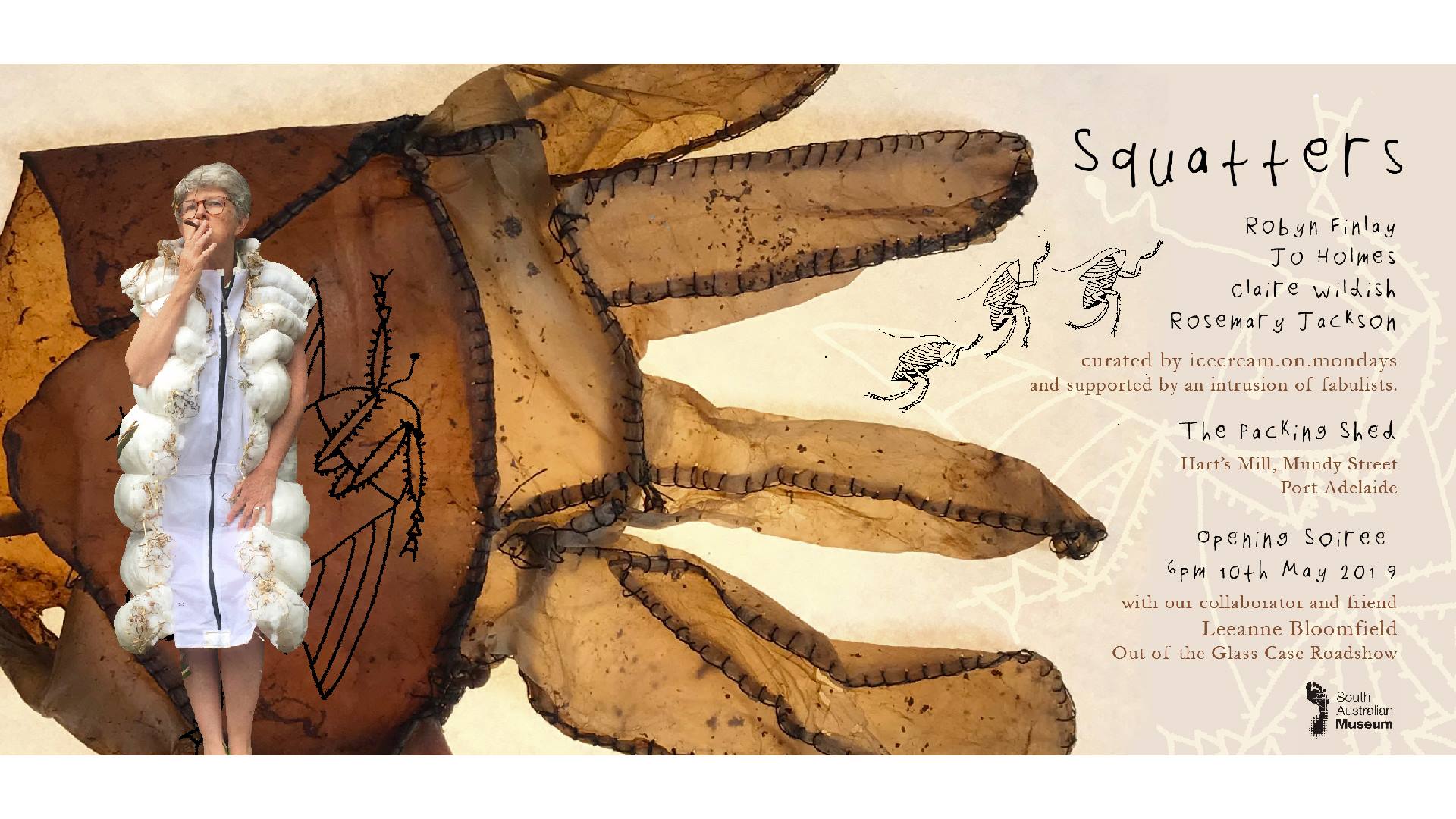 10 May – 23 May 2019
Harts Mill.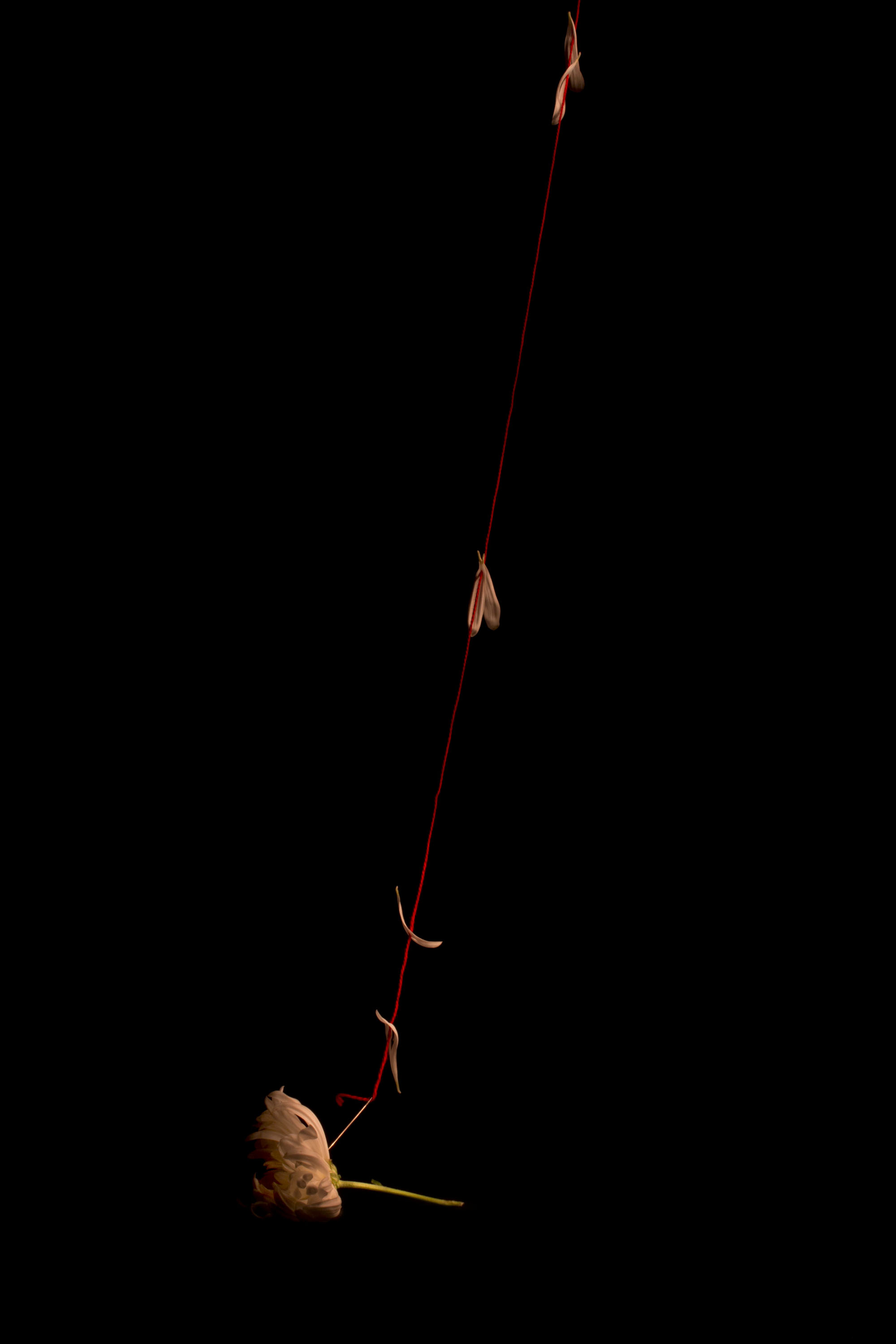 Lee Walter, Pieces of Me, C type Print on 6mm Acrylic mount
FEATURING ARTISTS: Matt Brown (WA), Lee Walter (SA) and Shannon Marlborough (WA)
1st May – 18th May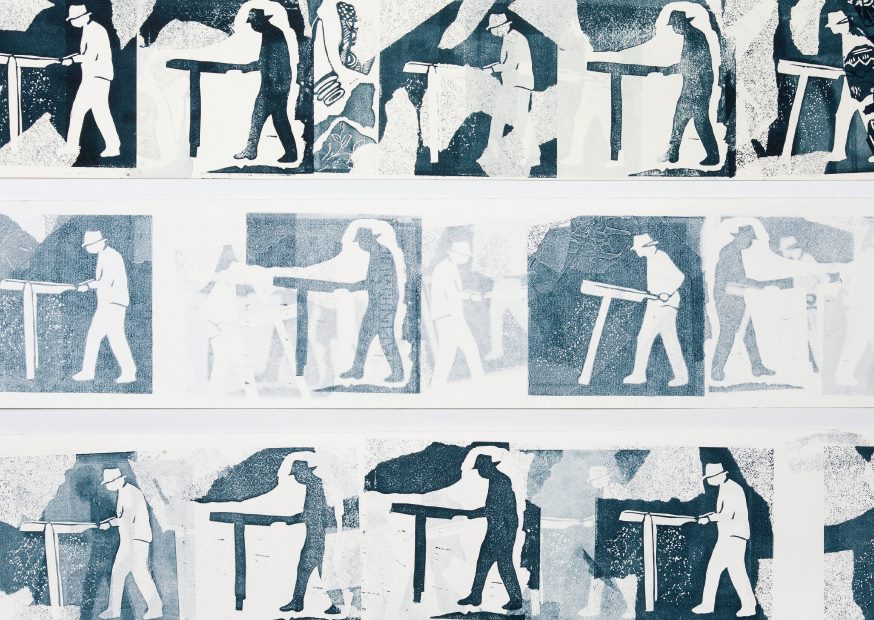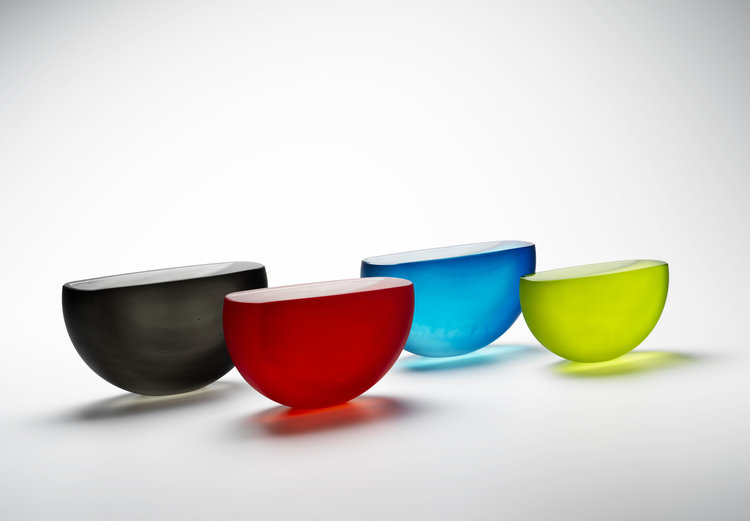 Llewelyn Ash, Yacht, 2019.

2 May – 9 June 2019,

West Gallery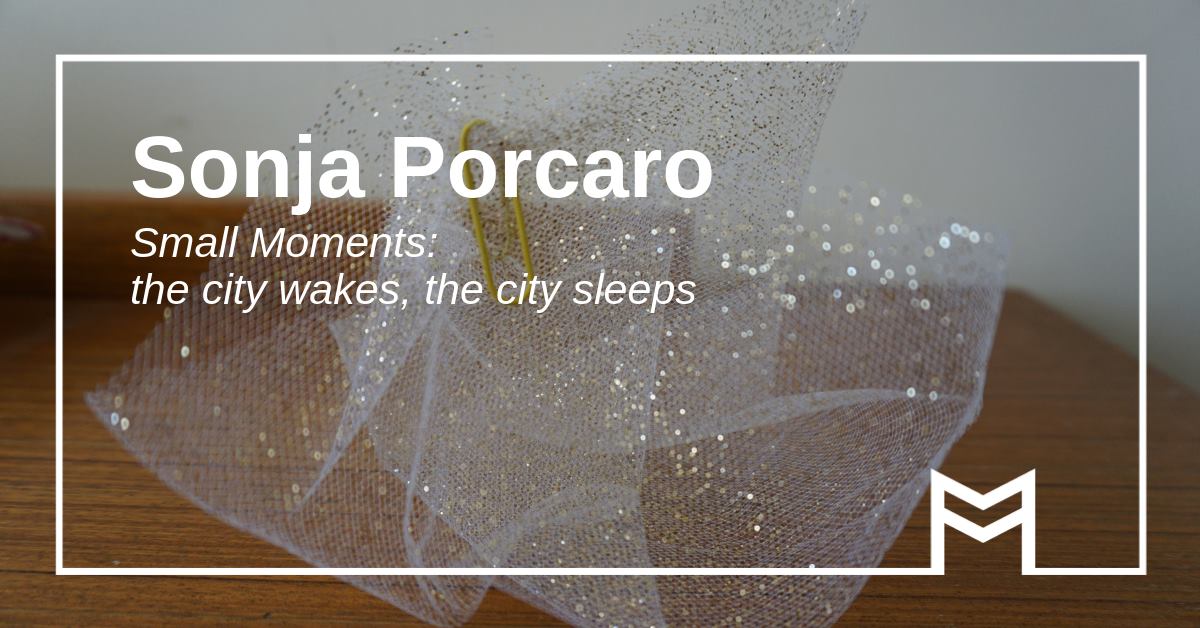 Louise Flaherty,  Forgotten Plants – Adelaide CBD, 2018, ink on paper. Image courtesy artist.
Guildhouse is all about connecting creatives with opportunities.
We share a variety of opportunities on offer through our partner organisations and the wider industry. In this section you can explore a variety of Art Prizes, Commissions, Proposals, Call-Outs, Residencies, Mentorships, Career Development, Grants and Funding opportunities.
This content is available to members only and requires a login.
STUDIO SPACE: Adelaide Hills Art, Craft & Design Centre – EOIs

Tim Shaw is investigating the feasibility of setting up an art, craft and design centre in the Adelaide Hills. It would be centrally located in a popular tourist destination, and would incorporate a retail/gallery area and individual studio spaces. It would be open to the public and offer the opportunity for direct sales and exhibiting of work. He would be offering a variety of studio sizes suitable for artists, creatives, designers and craft practitioners. The centre would also include a dedicated teaching space that would be available for hire to studio tenants.

To submit an expression of interest contact Tim Shaw: tim@timshawglass.com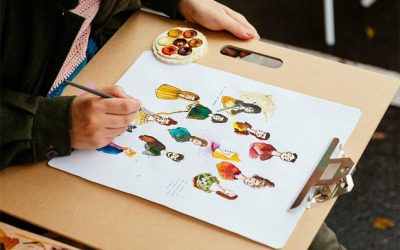 Fruzsi Kenez, live painting at George Street Piazza event by Norwood council, 2018. Photograph Andre CastellucciTime: 3 x 1.5 hour sessionsTue 14, 21 & 28 May 2019, 6:00 - 7:30 pm Pricing: $90.00 (Limited spaces) Location: Minor Works Building, 22 Stamford Court,...