What's On & Opportunities
Neville Cichon, A Line Has Been Drawn, 2016, 28 x 24 cm. Photograph Neville Cichon.
Guildhouse is dedicated to connecting you with sector news, events and opportunities.
The events, exhibitions, opportunities, studio spaces and equipment listed here are independent from Guildhouse. Please follow the links or contact information provided to for further information.
Some of this content is available to members only, and will require you to login to view.
If you would like to submit content for promotion on the Guildhouse website or social media platforms please use the link below.
Guildhouse is all about connecting creatives with opportunities.
We share a variety of opportunities on offer through our partner organisations and the wider industry. In this section you can explore a variety of art prizes, commissions, proposals, call outs, residencies, mentorships, career development, grants and funding opportunities.
The Designer Maker Revolution
Podcast series by Adrian Potter

In the podcast series The Designer Maker Revolution Adrian Potter talks with designers and makers about their lives and especially about how and why they do the things they do. Cross material and cross discipline this series investigates what makes creative people tick.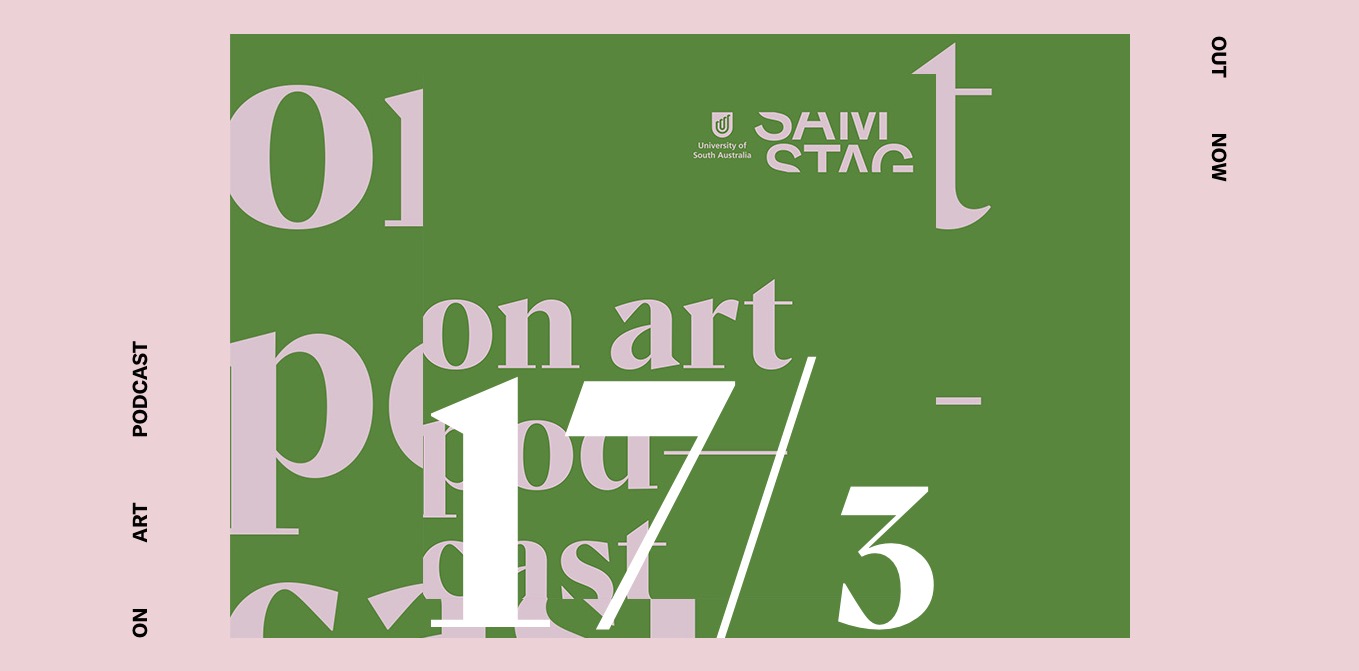 ON ART podcasts
by Samstag Museum

Samstag will be focusing their efforts on digital channels for the time being and will continue to share their exhibitions with you through their Publications & Podcasts.
Expereince their ON ART podcast series of talks and discussions that follow the lead of contemporary art.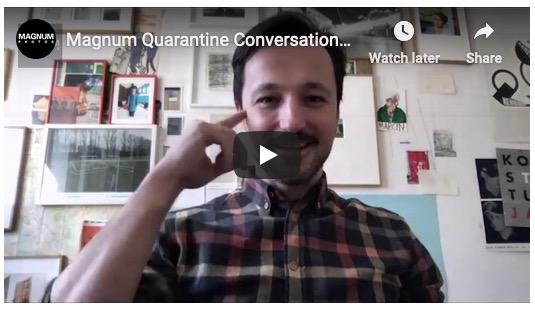 Magnum: Quarantine Conversations

A new video series, Quarantine Conversations, will see two randomly selected Magnum photographers engaging in unedited dialogue about work, current affairs and everything in-between. For the first episode, Rafal Milach and Newsha Tavakolian discuss guilt, dreams, and seeing yourself in the other, as well as Tavakolian's new project. Magnum will be uploading new work by their photographers on their Instagram feed; a talk with Martin Parr will also be live-streamed on 03 April 2020 at 16:00 GMT.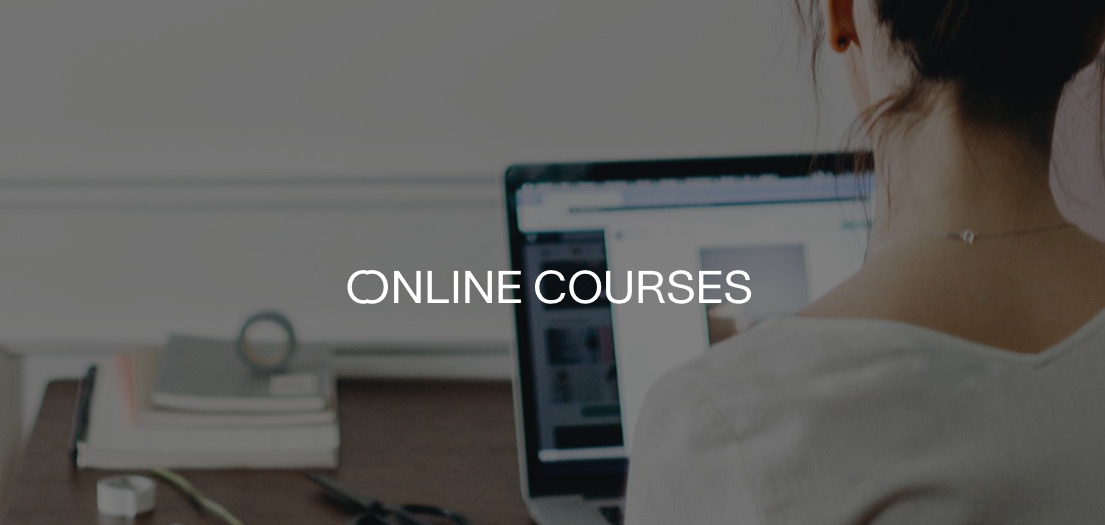 Learn online with AFTRS
AFTRS offers a range of online courses developed and delivered by top industry practitioners.
They combine the latest in industry-relevant contemporary practice and theory into all our coursework. You will walk away with skills and knowledge that can be immediately applied, and return to update and renew as needed.
The AFTRS course catalogue supports all levels of development, from introductory skills for beginners right through to advanced development for industry practitioners wanting to sharpen their skills or take on new ones.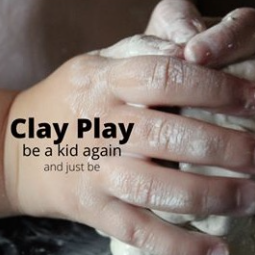 Clay Play with Annette Rohde
Sunday Afternoons, 2 – 4pm
Mindful clay sessions where you can create something with clay using hand building techniques. In a single session you will make at least 2 pieces which will be left to dry, bisque fired, glazed and fired again. I will then contact you when ready to collect. If you book for four sessions, you will get to choose under glazing, and glaze. This will provide you with time to learn some different techniques or make a set of pieces.
No experience necessary. Includes tools, clay, glazing and firing.
Curiosity Cafe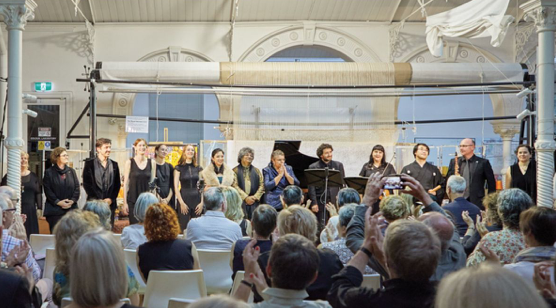 Australian Tapestry Workshop: WOVEN SONG + ABC Classic
In February 2020 the ATW continued its exciting collaboration with Deborah Cheetham AO and Short Black Opera presenting 'WOVEN SONG' to Australian audiences for the very first time as part of the 2020 Asia Triennial of Performing Arts (Asia TOPA).
This recording will be available to stream online until 30 October 2020. 
Recorded live in concert at the Australian Tapestry Workshop, South Melbourne, on February 15, 2020, by ABC Classic. Producer Jennifer Mills. Engineer Chris Lawson.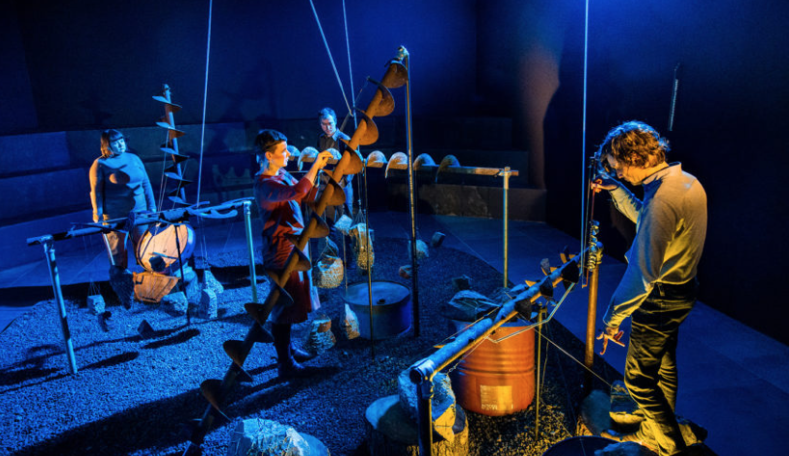 Online recording of Megan Cope's work 'Untitled (Death Song)'
When Rio Tinto blew up the 46,000-year-old Juukan Gorge rock shelters in the Pilbara in May, the traditional owners of the land, the Puutu Kunti Kurrama people, told the ABC they were in mourning.
They were "deeply troubled and saddened" by the mining megacorp's act of destroying this place of significance, severing a millennia-long tether to the land and their past.
Megan Cope's work 'Untitled (Death Song)' captures this pain – but also extends beyond it.
"People say 'Wow, it's like you predicted Rio Tinto,'" Megan tells CityMag, "but colonialism is predictable. It's predictable because it's violent."
The Quandamooka woman and artist responded to the 2020 Adelaide Biennial of Australian Art Monster Theatres theme with 'Untitled (Death Song)', a piece that is an extension of a previous work, 'Old Kahibah', but with a new twist.
Watch live-performances at the Tate in London
Congolese choreographer and dancer Faustin Linyekula had already travelled to London when his show at Tate Modern was cancelled due to coronavirus. He made the most of it though, and filmed his performance in the moody, empty mid-century industrial gallery with fellow performers who had also made it to London for the show. Each of the Tate's four galleries (the Britain and Modern in London, Tate Liverpool and Tate St Ives) also displays works online, and there's a series of videos, podcasts and online classes to keep you going between visits.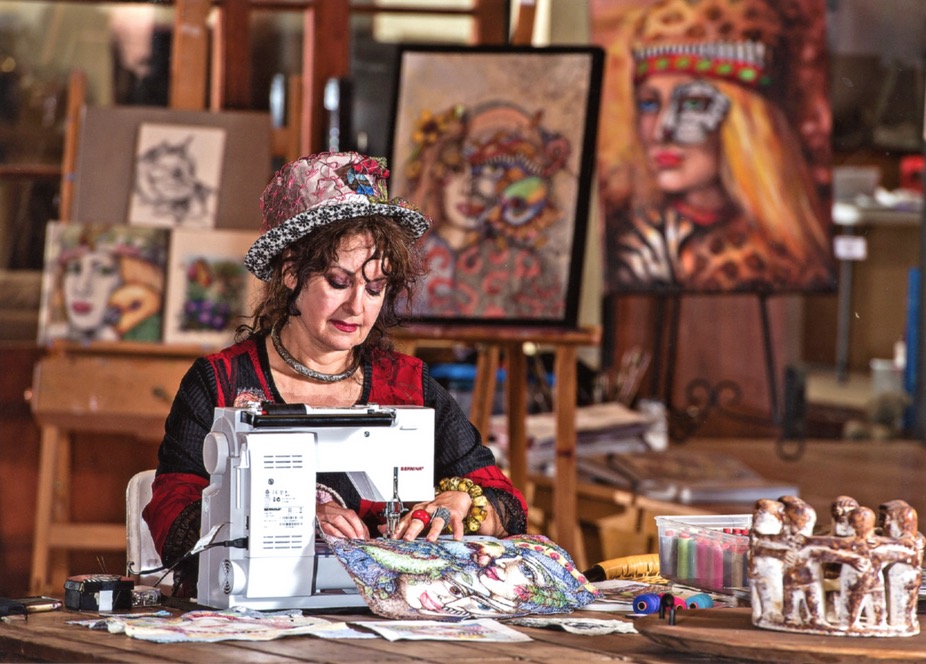 Textile Art with Cheryl Bridgart | Colour In Your Life
Textile art and fine art freestyle machine embroidery with textile artist Cheryl Bridgart Join Cheryl in her studio as she demonstrates her incredible freestyle embroidery technique. Textile art techniques and tutorial for beginners or artists of all ages and skills.
In this fine art TV show episode Cheryl Bridgart is interviewed by Colour In Your Life. In this episode Cheryl Bridgart demonstrates machine embroidery and textile art creating a fantasy abstract portrait. Cheryl's extraordinary talent and imagination for freehand embroidery is utterly mesmerising. Watch as she shares her tips for creating beautiful textile art on a freestyle sewing machine.
ICP presents: Photography from Isolation to Communication
The International Centre of Photography (ICP) in New York is offering a program of lectures by international experts including Elinor Carucci, Ben Gest and David Campany. Topics covered include how to turn your personal life into an editorial assignment, photobook editing, and digital post-processing. Each speaker will be delivering a series of three lectures, priced at $35 and delivered via Zoom.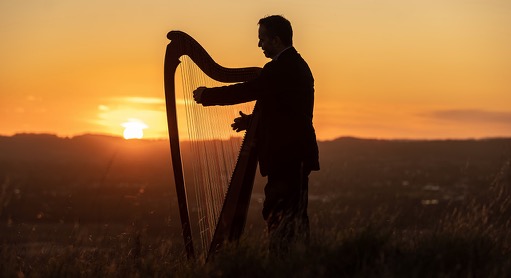 Listening Pleasures
From the Adelaide Festival

AF Concert Recordings
Thanks to our friends at ABC Classic, you can listen to some of the exceptional concerts from our 2020 Festival online:
UKARIA Chamber Landscapes
The Heath Quartet perform a beautiful program of Beethoven and Tippett.
Acclaimed violinist, Anthony Marwood was joined by cellist Timo-Veikko Valve, and pianist Stefan Cassomenos for an electrifying concert of Beethoven and Shostakovich in One Among Many.
Chamber Landscape's curator and harpist, Marshall McGuire and his ensemble Ludovico's band were joined by soloists soprano Bethany Hill and oboist Ben Opie for a program showcasing works by female composers for The Female Voice.
150 Psalms:
A Celebration of Life – performed by Netherlands Chamber Choir with The Norwegian Soloists' Choir, The Tallis Scolars and The Song Company, conducted by Peter Dijkstra
Berlin Philharmonic Digital Concert Hall
The Berlin Phil have made their extraordinary digtial archive of live-recordings and movies free for everyone. Just redeem voucher code BERLINPHIL and receive free access – time to indulge!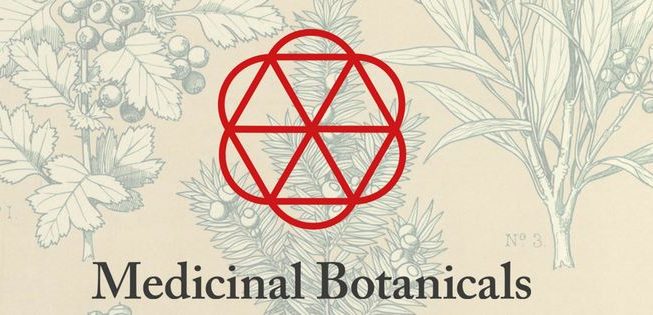 We'd like to invite members to share their interest in potential future projects. The Medicinal Botanicals Project brings together artists with botanist and pharmacologists to celebrate the important connection between people, plants, science and culture. Throughout 2019 – 2020 diverse partners will come together to produce and exhibit artwork, present symposia and host discussions in a variety of settings.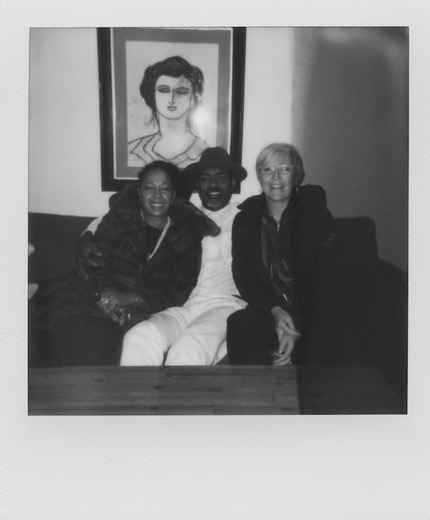 David Zwirner: Dialogues

With Covid-19 causing the temporary closure of its physical galleries, David Zwirner has expanded its digital presence. This includes its podcast series Dialogues, for which several makers or thinkers are invited to discuss how art shapes, elevates and shifts our experience. Lauded as one of the best visual art podcasts by the Financial Times, the series enters its third season with an exciting group of artists, writers, curators, and editors. New discussions will be airing every other Wednesday, with upcoming episodes including a conversation between photographer Tyler Mitchell and writer, curator, and cultural critic Antwaun Argent. Current, and past, exhibitions are also accessible via David Zwirner's online viewing rooms, including Wolfgang Tillman's Blushes #76.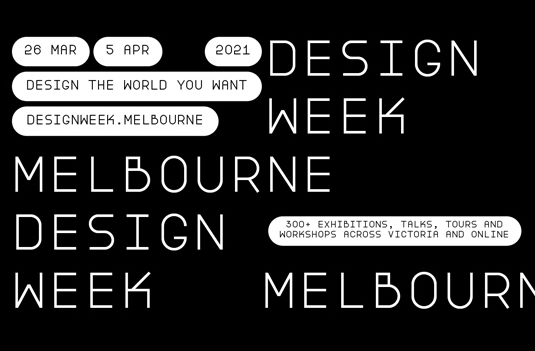 Melbourne Design Week
26 March – 5 April
In 2021, Melbourne Design Week explores the theme 'design the world you want' where designers demonstrate how they can collaborate to create a better and healthier future for the planet.
Over eleven days, Melbourne Design Week presents emerging and established designers to address the theme in an array of talks, tours, workshops, exhibitions and launches across Melbourne and Victoria. Through this, it celebrates the diversity of the Australian design and architectural sector offering both industry professionals and design enthusiasts the opportunity to engage with individuals, institutions and practices at the vanguard of design world-wide. 
Melbourne Design Week is ideas-driven. Inspired by the theme 'design the world you want', designers respond to this provocation through three pillars: Care, Community and Climate. Events under the Care thematic reflect the desire for design processes that consider the emotional needs of others, including other species; Community celebrates collaboration across disciplines, disseminating knowledge and embracing new cultures; and Climate examines the ways in which designers can mediate the effects of climate change, including the necessary shift to a zero-carbon future.
The design festival is complimented by specially curated programs: Melbourne Art Book Fair, Melbourne Design Week Film Festival and Waterfront. The extensive Waterfront program, presented by Centre for Architecture Victoria | Open House Melbourne, extends to Lakes Entrance and Lake Tyers in 2021 with the School for unTourists. Exploring the future for this post-fishing community, audiences will be introduced to sites around the lakes district through a series of walks, tours, talks, kayak and boat trips; and hear about the issues affecting the waterways of the Gippsland Lakes from the perspectives of Traditional Owners, local community members, designers, artists and marine experts.
An initiative of the Victorian Government and delivered by the National Gallery of Victoria, the inaugural Melbourne Design Week was launched in 2017. Since 2017 the program has grown in scope and scale from just under 100 programs in 2017 to over 300 in 2020 making it Australia's largest international design event.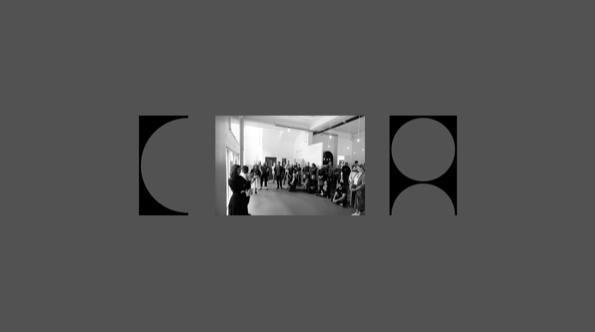 fine print READING CIRCLES
Thursday 15 April, 6–7pm & Saturday 17 April, 2–3pm
In collaboration with the curators of The Image is not Nothing (Concrete Archives), fine print magazine will present READING CIRCLES — a series of performative reading/speaking/listening sessions transliterating the ideas, research and artworks which sit in absentia to this exhibition yet have greatly influenced its formation. 
Two live sessions will be held in the exhibition spaces of ACE Open. Audiences will witness newly commissioned responsive works based on the curators' extensive research.
ACE Open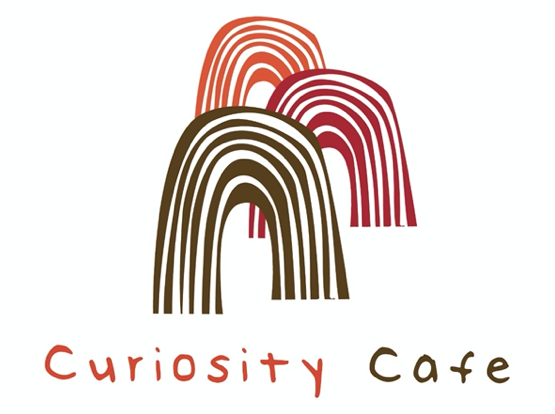 Creative Hub pop-in days
Thursdays, 10am – 2pm
This time is set for you to do what you choose. You can come and just hang out, learn something new or bring something you want to do but don't have the space to do it at home.
Some materials are available for book making, stitching, sewing, knitting, crocheting, playing with clay, printmaking, if you have a recipe to try, an overload of fruit you want to stew, etc. Or just come and have a cuppa and a chat, chill out, read a book. Create this time for what you want, what you need. This is time for you. 
Teas and coffee provided. Some treats may be available depending on numbers and times attending. There may be some costs for materials otherwise no cost. There will be a minimal fee from March. 
Curiosity Cafe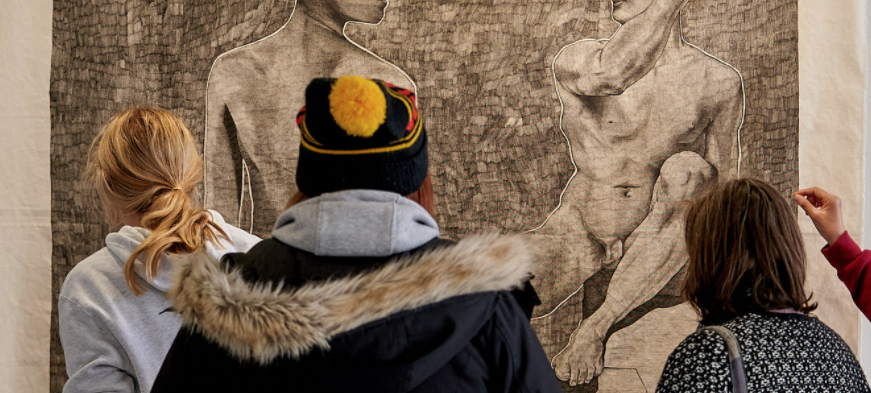 SALA Podcast
The SALA Podcast aims to engage South Australian visual artists and arts industry professionals in interviews about their arts practice and creative lives, and in discussion about topics relevant to the arts. The SALA Podcast is available wherever you get your podcasts. 
SALA

Union St Printmakers:
Workshops:
Ongoing workshops in hand printmaking processes – lino, drypoint, mono printing, etching, screenprinting, Japanese woodblock, etc – latest dates and more here www.unionstprintmakers.com/workshops.
Beginners UV Screenprinting Workshop – 1 day workshop with Simone Tippett – Sun 31 January 2021, 10am-4pm – price $180/160 – now full – please email to reserve a new date (below)
Waterless Lithography Workshop – 1 day workshop with Simone Tippett – Tues 2 February 2021, 10am-4pm – price $180/160 – email to book your spot – 1 place available
Beginners UV Screenprinting Workshop – 1 day workshop with Simone Tippett – Sun 7 February 2021, 10am-4pm – price $180/160 – email to book your spot – 1 place available
Waterless Lithography Workshop – 1 day workshop with Simone Tippett – Sun 14 February 2021, 10am-4pm – price $180/160 – now full – please email to reserve a new date (below)
Introduction to Mokuhanga (Japanese Woodblock) – 1 day workshop with Simone Tippett – Sun 21 February 2021, 10am-4pm – price $180/160 – now full – please email to reserve a new date (below)
Beginners UV Screenprinting Workshop – 1 day workshop with Simone Tippett – Sun 14 March 2021, 10am-4pm – price $180/160 – now full – please email to reserve a new date (below)
Introduction to Mokuhanga (Japanese Woodblock) – 1 day workshop with Simone Tippett – Sun 28 March 2021, 10am-4pm – price $180/160 – email to book your spot – 4 places available
Introduction to Printmaking Workshop – 1 day workshop with Simone Tippett – Sun 16 May 2021, 10am-4pm – price $180/160 – email to book your spot – 4 places available
Lino Printing Workshop – 1 day workshop with Simone Tippett – Sun 16 May 2021, 10am-4pm – price $180/160 – email to book your spot – 4 places available
Hayley Millar Baker: Storytelling through digital assembly
Saturday 24 April, 11:30am–3:30pm
In this one-off workshop, Hayley Millar Baker (participating artist in current exhibition, The Image is not Nothing (Concrete Archives)) will teach participants a range of Photoshop techniques for the purposeful construction of imagery. Bring along 10-20 photos on USB or Dropbox and learn how to create a digital image that narrates a personal memory or inherited story.
ACE Open
Free online writing workshops
for LGBTQIA+ people aged 18–25
Saturdays, April –May, 10am – 12pm
PhD researcher Chloe Cannell is running a series of five 2hr writing workshops exploring the challenges of representing LGBTQIA+ characters and stories in fiction for young adults. Participants are invited to write and share in their preferred medium, respond to short questionnaires, and discuss story examples.
Adelaide Central School of Art: Term 2 Short Courses
Drawing Fundamentals w/ Jess Mara | Sat 1 May – 5 Jun | 9:30 am 
Figure & Space w/ Lucy Turnbull | Wed 28 Apr – 2 Jun | 6:00 pm 
Portraits & Identity w/ Daniel Connell | Sat 1 May – 5 Jun | 9:30am 
Anatomy in Portraiture w/ Thomas Readett | Mon 3 May – 7 Jun | 6:00pm 
Oil Painting Fundamentals w/ Ellie Noir | Sat 1 May – 5 Jun | 1:30pm 
Ways to Abstraction w/ Anna Gore | Wed 28 Apr – 2 Jun | 6:00pm 
Expressive Portrait Painting w/ Daniel Conell | Sat 1 May – 5 Jun | 1:30pm 
Watercolours w/ Gerhard Ritter | Wed 28 Apr – 2 Jun | 6:00pm 
Portrait as Narrative w/ Kate Kurucz | Sat 1 May – 5 Jun | 1:30 pm 
Sculpture for Teens w/ Catilin Bowe | Tues 4 May – 8 Jun | 4:15 pm 
Painting for Teens w/ Ellie Noir | Sat 1 May – 5 Jun | 10:00 am
Teen Drawing Fundamentals w/ Alex Beckinsale | Tues 4 May – 8 Jun | 4:15 pm 
Teen Drawing Mixed Media w/ Alex Beckinsale | Mon 3 May – 7 Jun | 4:15 pm 
Adelaide Centre School of Art
praxis ARTSPACE
Want to join the Praxis Artspace Studios? Do you know a creative who needs studio space?
At Praxis Artspace we have a 20 square metre enclosed studio space available! This is a rare opportunity to situate your creativity amongst other contemporary artists. 
Located within the vibrant Bowden precinct, Praxis Artspace Studios was established in January 2019. Sitting adjacent to Praxis Artspace Gallery, this creative hub is focused on supporting a diverse range of artistic talent through its studios and exhibition program.
The Praxis Artspace Studios encourages an effective teamwork environment, and provides the opportunity for artists to experiment, play and take risks developing new work, within a stimulating environment of practicing artists.
Measuring a total of 21 square metres, with surrounding mdf walls and lockable door, the studio includes:
Wifi
24-hour access
Communal area, including kitchenette, toilet and shower
Onsite parking
Proximity to public transport and shops
A studio at Praxis Artspace represents an opportunity for an artist to base their practice within a vibrant, and supportive artistic community; allowing for meaningful career and skills development, inspiration, and networking.
Warehouse Studio Adelaide
Looking for artists/makers in any medium to join their thriving group studio space.
Located in Edwardstown, they are a collective of artists sharing a 6-space warehouse, with 2 of these spaces becomming vacant from October. Some features include:
Affordable and secure
15 minutes from CBD
Full shared cold-shop
Unlimited street parking
All-hours access
Three-phase power
Lots of natural light
Bi-annual studio sale
For expressions of interest call Rebecca on 0413 565 955, or Nicole on 0402 944 233
Mixed Goods
Mixed Goods studios is a multidisciplinary shared studio space only 15 minutes from Adelaide's CBD. We are currently looking for studio tenants and have spaces available ranging from 11m2 to 27m2, there are sizes to suit a variety of creative disciplines and practices. 
Mixed Goods was set up as a dynamic craft & design hub offering independent studio spaces to artists, creatives, and design professionals. Our aim is to have a hybridised studio collective with a mixed set of skills made up of individuals from diverse backgrounds and at various stages of their practices.
Andrew Carvolth – Furniture & object

Dean Toepfer – Furniture, lighting & object

Kerryn Levy – Ceramics

Luca Lettieri – Object & sculpture

Danielle Barrie – Jewellery
For more information or to apply for a studio please get in contact with Dean Toepfer and Andrew Carvolth at: studios@mixedgoods.com.au
Gate 8
Gate 8 Workshop have short to mid term project spaces available.
They have different spaces and equipment available depending on your project with prices starting from $85 per week (exGST and outgoings).
Send them an email about you and your project through to Jess Loughlin (jessloughlin@internode.on.et)
or for more info visit
George Street Studios
36 George St, Thebarton SA
Studio space is currently available and suitable for artists, designer makers and artisans working across furniture, sculpture and mixed medium. We welcome expressions of interest from artists and makers at all career levels. Younger and emerging artists are encouraged and will be offered access to learn from experienced practitioners.
For further details or to organise a visit please contact Tony Rosella
M: 0402 114 702

Artisans' Vise
Shared studio/workshop facility
1/5 Waverley Ave, Edwardstown
"Artisans Vise is a makers dream space"
They have room for more designer/makers in their collegial, extensive factory.
They are ideally located in an established industrial area close to suppliers and manufacturers at 1/5 Waverley Ave Edwardstown
Access to workspace and a professional range of woodworking and metal equipment is available.
Current members are Gray Hawk, Andrew Bartlett, Taku Kamikawa and James Howe.
For further information please contact Gray Hawk
M: 04 1142 1713

The Mill Adelaide
Situated in the heart of the Adelaide CBD, The Mill's Artist Studios provide space for visual artists and makers of any discipline to operate an affordable studio in a professional and arts-compatible environment. Current and past uses include sculpture, ceramics, woodworking, illustration, fashion, painting, photography and more.
Expect: Your own designated open studio space (approx 15m2), 24hr studio access, wifi and access to shared spaces (workshop, kitchen and meeting space). Leases start from 3 months.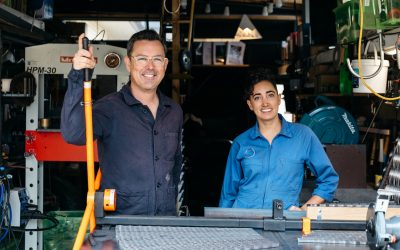 Sarra Tzijan is an emerging Indian-Australian contemporary metal artist. She has been working with mentor jeweller and metalsmith Christian Hall to develop her technical and conceptual skills and establish her production practice. We interviewed Sarra about what it's...