Delivered by Guildhouse in partnership with the City of Adelaide, ART WORKS 2020 is a program of residencies and creative engagements, designed to provide a city-based platform for artists and writers to pursue new ways of working and engaging with audiences.
This is the third year of the ART WORKS program, which delivers on the City's Cultural Strategy 2016-23 for Adelaide to be recognised as a cultural incubator where people, enterprises and audiences flourish.
ART WORKS 2020 Artists in Residence
Following a call for applications, two artists have been selected for the residencies which will run from February 2020 to February 2021. The artists will be in residence at Art Pod in the breezeway at 25 Pirie St, Adelaide and will explore at least one key element of the City of Adelaide's Strategic Plan – Smart, Green, Liveable or Creative.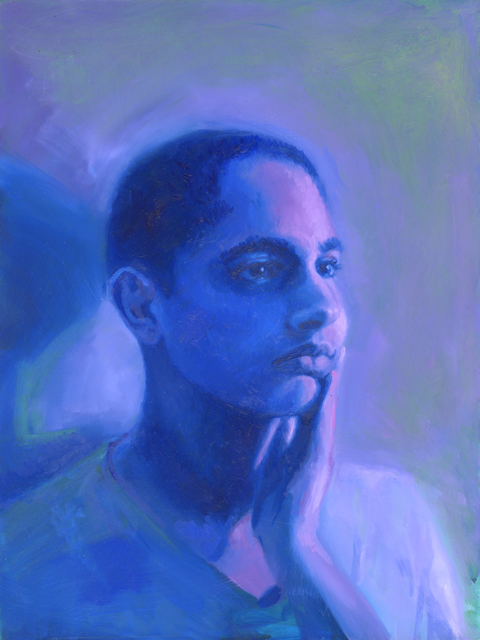 Image: Jasmine Ann Dixon, Good Blue Boy, 2019. Photograph: courtesy the artist.
Jasmine Ann Dixon
Jasmine Ann Dixon will be in residence at the ArtPOD from February – August 2020. She will be working on a new series of paintings for exhibition in 2020 and 2021.
Jasmine Ann Dixon was born in 1993 in Adelaide. From an early age she was drawn to painting and in her later years of school became particularly interested in portraiture. This passion led her to study a Bachelor of Visual Arts and Design at the Adelaide College of the Arts from which she graduated in 2014. Since then Dixon has been a part of the Helpmann Academy Graduate Exhibition, where she won the Peter Walker Encouragement Award, exhibited numerous times with Hill Smith Gallery, been a Finalist in the Emma Hack Art Prize and the Black Swan Portrait Prize and won the RSASA 2016 Youthscape Prize. Dixon's practice thus far has focused on combining textiles and colour with hyper-realistic portraits. She sees the face as the window to the soul and hopes to celebrate it in each portrait by highlighting individual's character and beauty though her detailing.
Read ART WORKS Writer in Residence Susan Charlton's essay 'If Dreams Were Thunder, Lightening Was Desire: Conversations about painting with Jasmine Ann Dixon' here.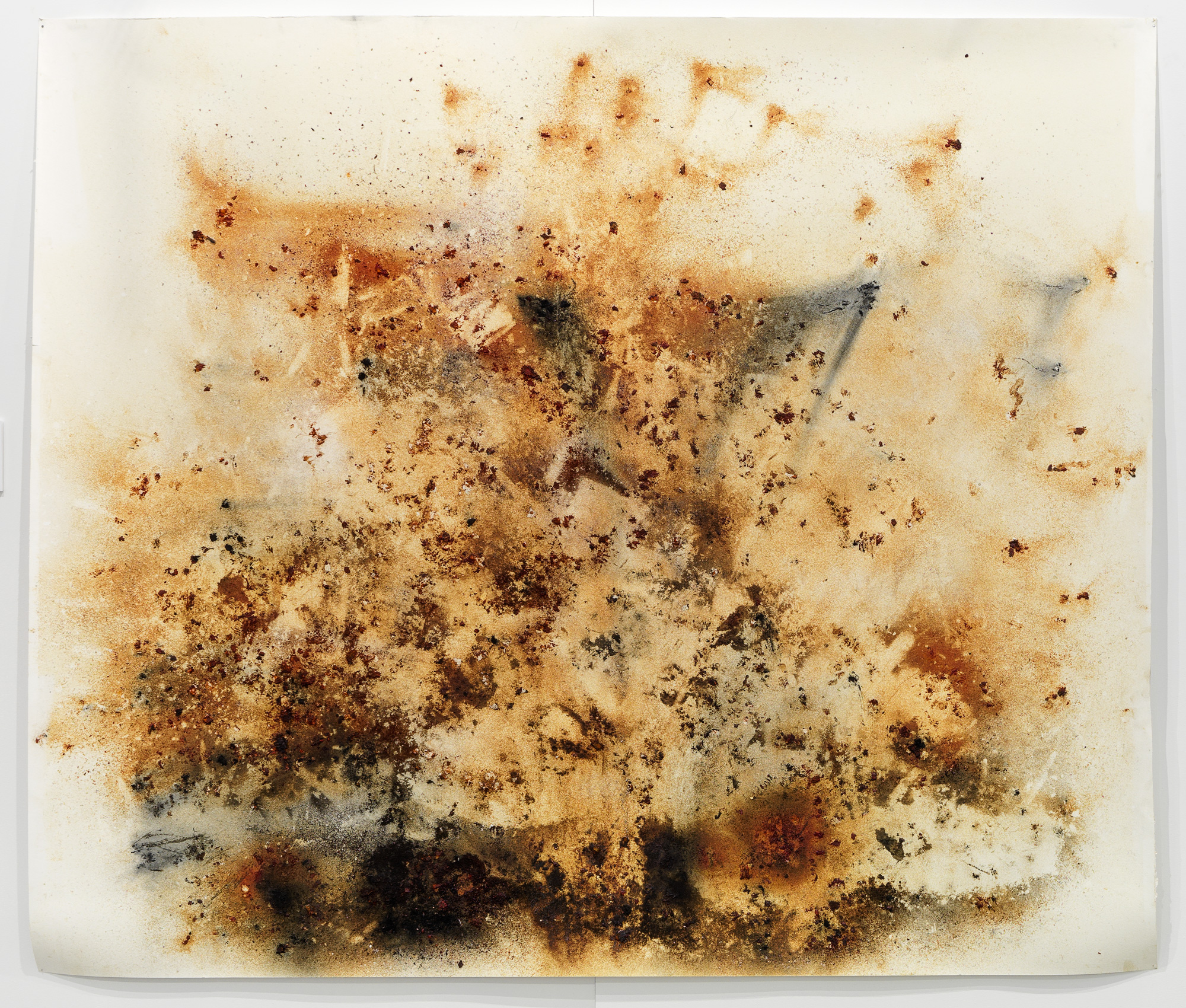 Image: Jane Skeer, Embedded Landscape (detail), 2020. Photograph: Grant Hancock.
Jane Skeer
Jane Skeer will be in residence at the ArtPOD from September 2020 – February 2021. She will be working on a new body of work for exhibition.
Jane Skeer lives and works on Kaurna Land. She predominately works in sculpture and installation, creating works in response to her observations of people, objects and materiality. Skeer re-presents familiar ready-made objects imbued with their associated sensory/haptic memories, highlighting the vitality she sees in them. A physical process of assembling material en-masse allows her the time and space to inhabit, contemplate and work collaboratively with the material. Jane Skeer primarily works site specifically, building installations experientially that modify space and comment on our past histories. She is fascinated with materials that come from the landscape; they wear the landscape embedded in their surface. She finds herself constantly drawn to regional Australia, emotively responding to these lived experiences.
In this residency Jane is immersing herself in urban culture to discuss, rethink and continue current research on commerce and trade.
Read ART WORKS Writer in Residence Susan Charlton's essay 'Permanent Residency: Conversations about making art with Jane Skeer' here.